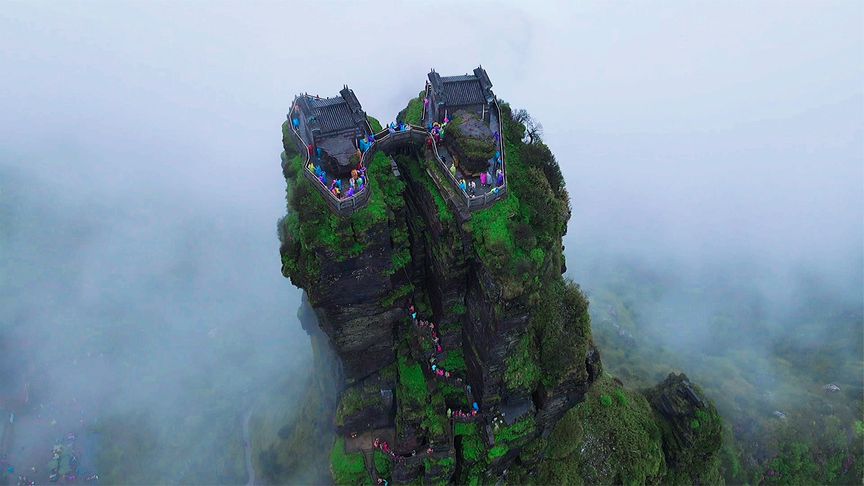 Mount Fanjing
Chinese Name: 梵净山
Add: Fanjing Mountain Scenic Area, Heiwan River, Taiping Township, Jiangkou County, Tongren City, Guizhou Province 贵州省铜仁市江口县太平乡黑湾河梵净山景区
Ticket: 260 CNY (including big tickets, round-trip cableway, round-trip sightseeing car)
Attractions Level: AAAAA
Opening Time: 07:00-15:00
Tel: 4009976999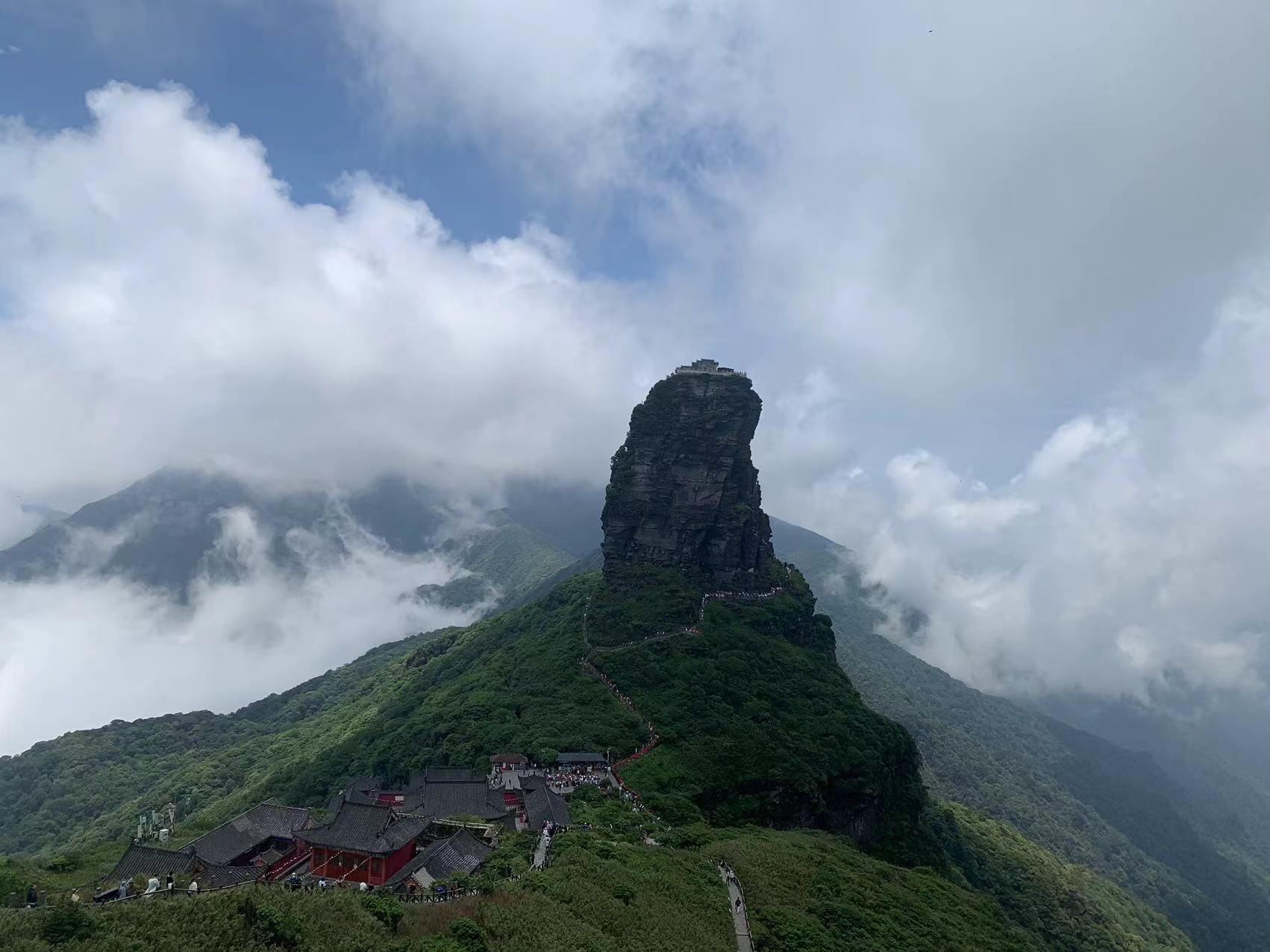 Mount Fanjing
Charactoristic
Mount Fanjing is located in the Tongren area in the northeast of Guizhou Province, with an altitude of 2,572 meters. It is the main peak of the Wuling Mountains, a member of the United Nations "Man and the Biosphere" protection network, a world natural heritage, and a national 5A-level tourist attraction. The total area is 567 square kilometers. Primitive prehistoric is the landscape feature of Fanjing Mountain. The whole area is majestic, with overlapping peaks, criss-cross streams and waterfalls. Its iconic attractions include: Hongyun Jinding, Yuejing Mountain, Ten Thousand Meter Sleeping Buddha, Mushroom Stone, Ten Thousand Volumes of Sutras, Nine Dragon Pool, Phoenix Mountain, etc.
History And Quo Status
Fanjing Mountain was originally called "Three Valleys" and got its name from "Brahma Pure Land". Buddhism here was founded in the Tang Dynasty and flourished in the Ming Dynasty. It is a famous Buddhist mountain with a long history. In addition, Mount Fanjing is also rich in wild animal and plant resources, including rare species such as Guizhou golden monkey and Davidia involucrata.
Scenery
Fanjing Mountain is the main peak of the Wuling Mountains. It is located at the junction of Jiangkou, Yinjiang and Songtao counties. In addition, Mount Fanjing also has a red leaf viewing area. Every autumn, the forests are fully dyed, and the red leaves and the temples on the mountain complement each other. Here, you can sit on the cable car and overlook the continuous red leaves, or you can walk in the mountains and feel the fiery red leaves on both sides and above your head.
Hongyun Jinding
Hongyun Jinding is the core of Foshan. The two halls stand on top of Juefeng, the two Buddhas stand next to each other, and the creation of the boundless dharma realm is the finishing touch of the Bailian Society in the Southern Song Dynasty in the construction of "pure land on earth", a miracle in the history of Buddhist development in famous mountains, and a flower blooming above the red clouds. Wonderful.
mushroom stone
Take a sightseeing bus from the entrance of the scenic spot to the cableway, then take the cableway up and walk forward to the top, which is the famous "mushroom stone". Just like the name, it is big on the top and small on the bottom, shaped like a mushroom, about ten meters high, and has stood on the mountain for 1 billion years. On the left of the top of the mountain is the Red Gold Cloud Top, and on the right is the Old Gold Top, which is very spectacular.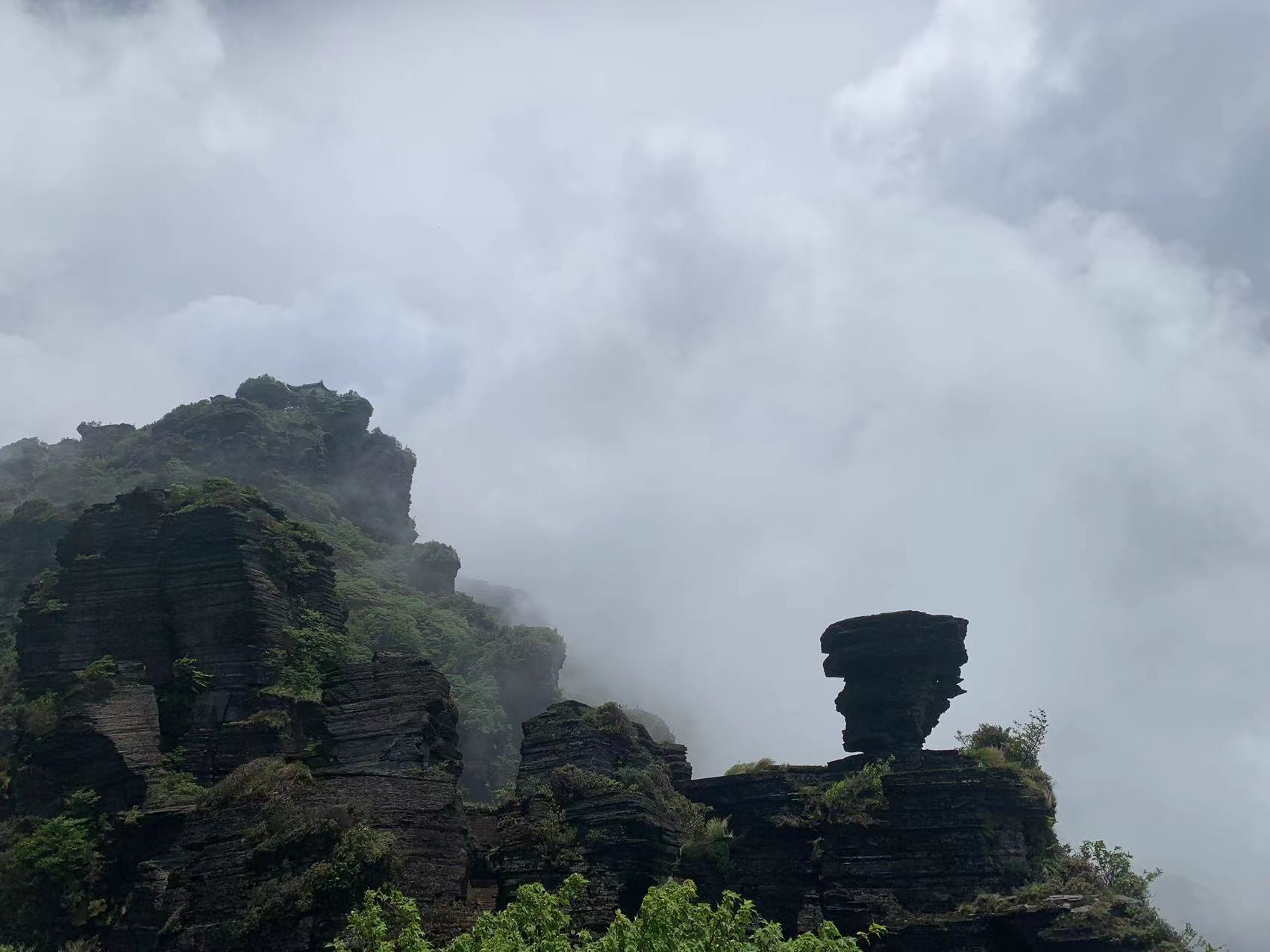 Fanjingshan Mountain Video
Mount Fanjing Tourist Map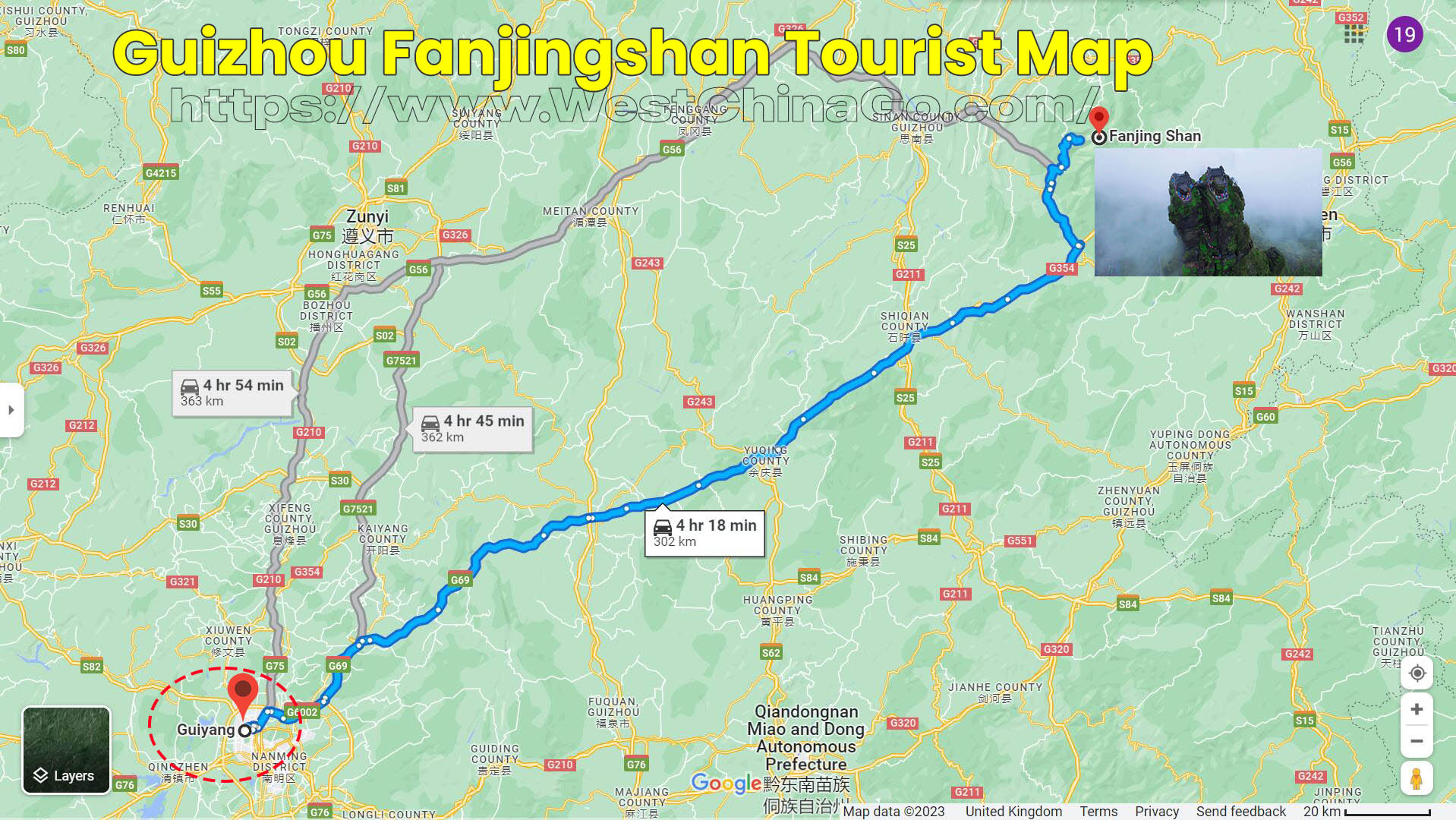 Guizhou Fanjingshan Mountain Tour Transfer: Car Rental with Driver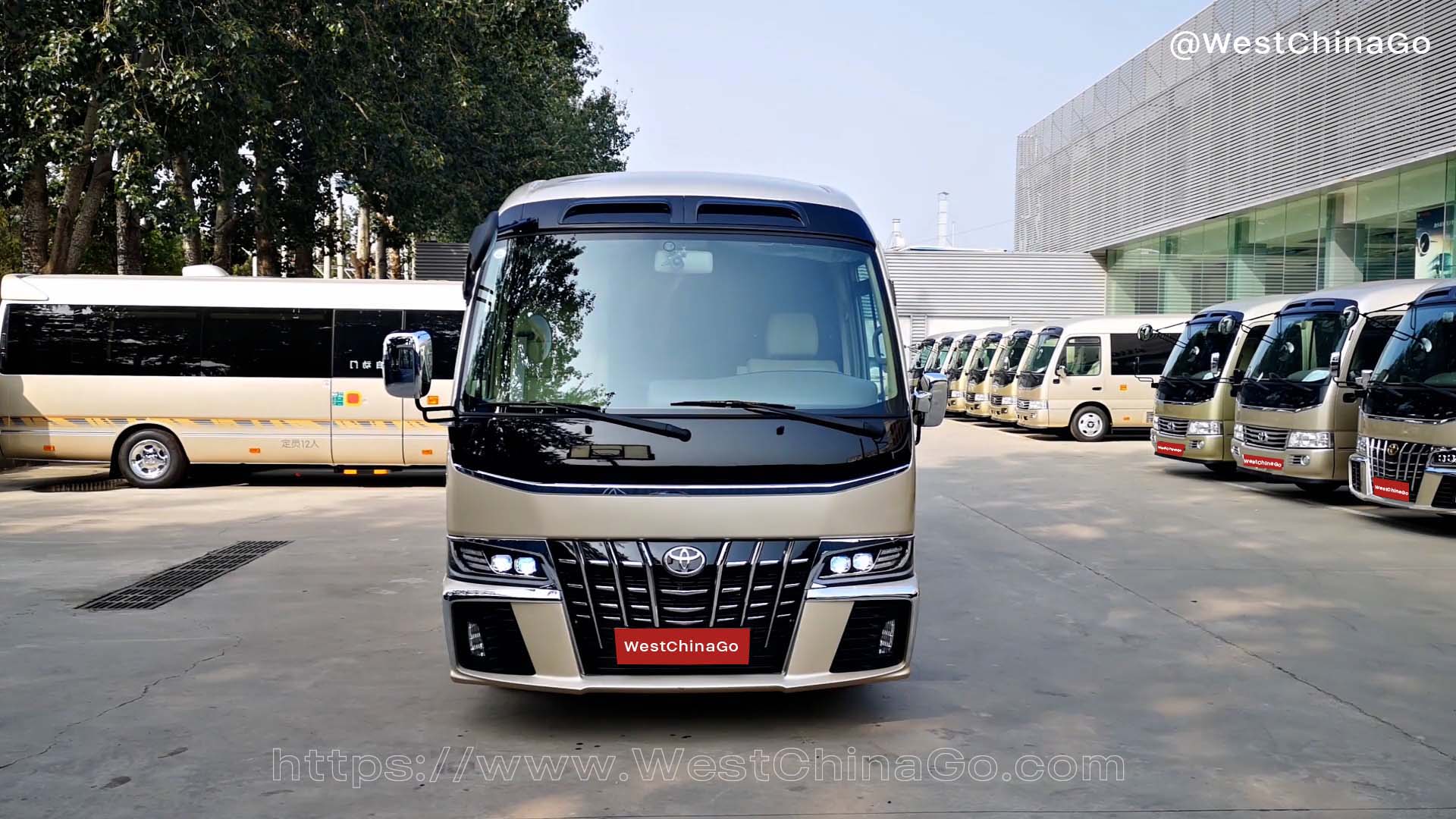 Mount Fanjing Travel Guide
Accommodation
Yunshe Village is at the foot of Mount Fanjing, with an elegant environment and many choices of inns, 90% of tourists will choose to stay here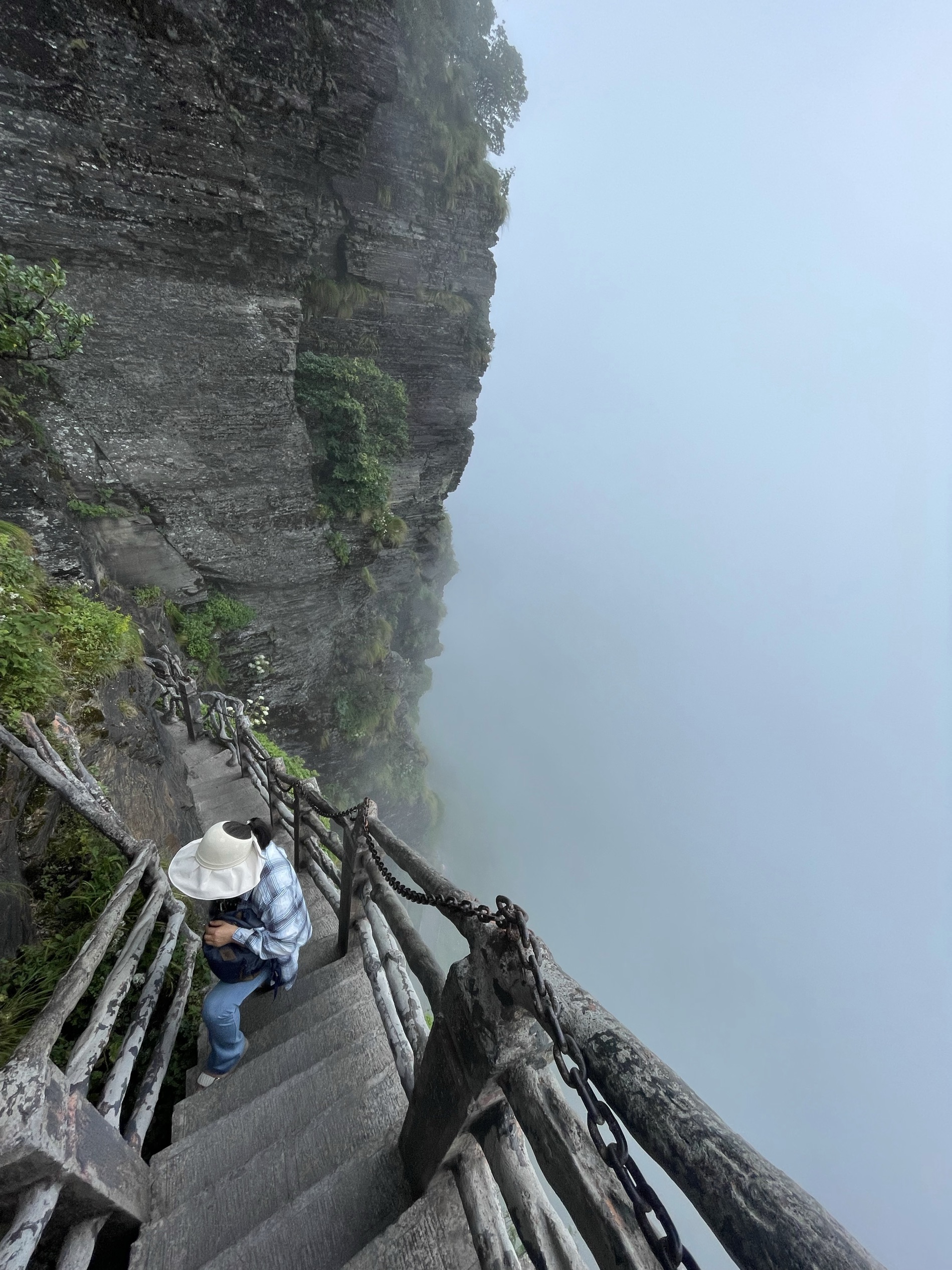 Mount Fanjing