ShangHai Disneyland Resort
Shanghai Disneyland Park is a theme park located in Pudong, Shanghai, that is part of the Shanghai Disney Resort. The park is operated by Walt Disney Parks and Resorts and Shanghai Shendi Group, through a joint venture between The Walt Disney Company and Shendi.
• Chinese Name:上海迪士尼乐园
• ShangHai Disneyland Resort Official Website :https://www.shanghaidisneyresort.com/
• Tickets:One-day adult tickets are $56 and $76 during peak season Book Official Tickets online
• Phone (Park Information & Ticket Sales Hotel+Dining Reservations):400-180-0000 +86-21-3158-0000
• Shanghai Disney Resort information (Non-Reservation Questions) +86-21-2099-8001
• Shanghai Disneyland Hotel +86-21-2099-8002
• Toy Story Hotel +86-21-2099-8003
• Aarea:963 acres, more than 11 times the size of the original Disneyland in Anaheim
• ShangHai Disneyland Resort:Tour Map
Virtual Tour: https://720yun.com/t/89d2aqpvcyg?pano_id=847018
Download the official app for Shanghai Disney Resort!
Enhance your visit with this enchanting mobile experience. Buy theme park tickets, see estimated wait times for attractions and entertainment, make Disney Fastpass and Disney Premier Access selections, view entertainment schedules, browse interactive maps and much more!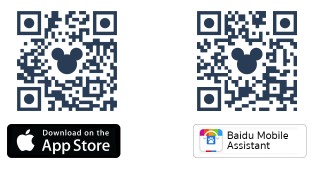 How To Get to ShangHai Disneyland Park
By Taxi
The huge metropolis of Shanghai offers an assortment of taxi lines that can transport you to transit hub. From there, you can then enjoy a quick stroll to Shanghai Disneyland, Disneytown and Wishing Star Park, or hop aboard a short Disney Resort Shuttle ride to the Resort hotels.

Taxi and Vehicle Pick-up/Drop-off:
All pick-up and drop-offs are allowed at the West Public Transportation Hub (West PTH). Please follow the guide for location information.
practical chinese for taxi driver
请载我们到上海迪士尼乐园
By Metro
Metro Line 11 between North Jiading/Huaqiao/Anting and Disney Resort stations operates seven days a week from early morning to late night. Line 11 provides a convenient and fast access to Disney Resort by running a train every a few minutes. Guests get off the train at Terminal Station Disney Resort —just steps away from Shanghai Disneyland, Disneytown and Wishing Star Park, and only a short Disney Resort Shuttle ride from the Resort hotels.
Line 11 Operating Hours
To Disney Resort: First Train 07:08 (arrival) / Last Train 23:39 (arrival)
To North Jiading: First Train 06:00 / Last Train 22:30
To Huaqiao: — / Last Train 22:00
To Anting: — / Last Train 22:25
ShangHai metro map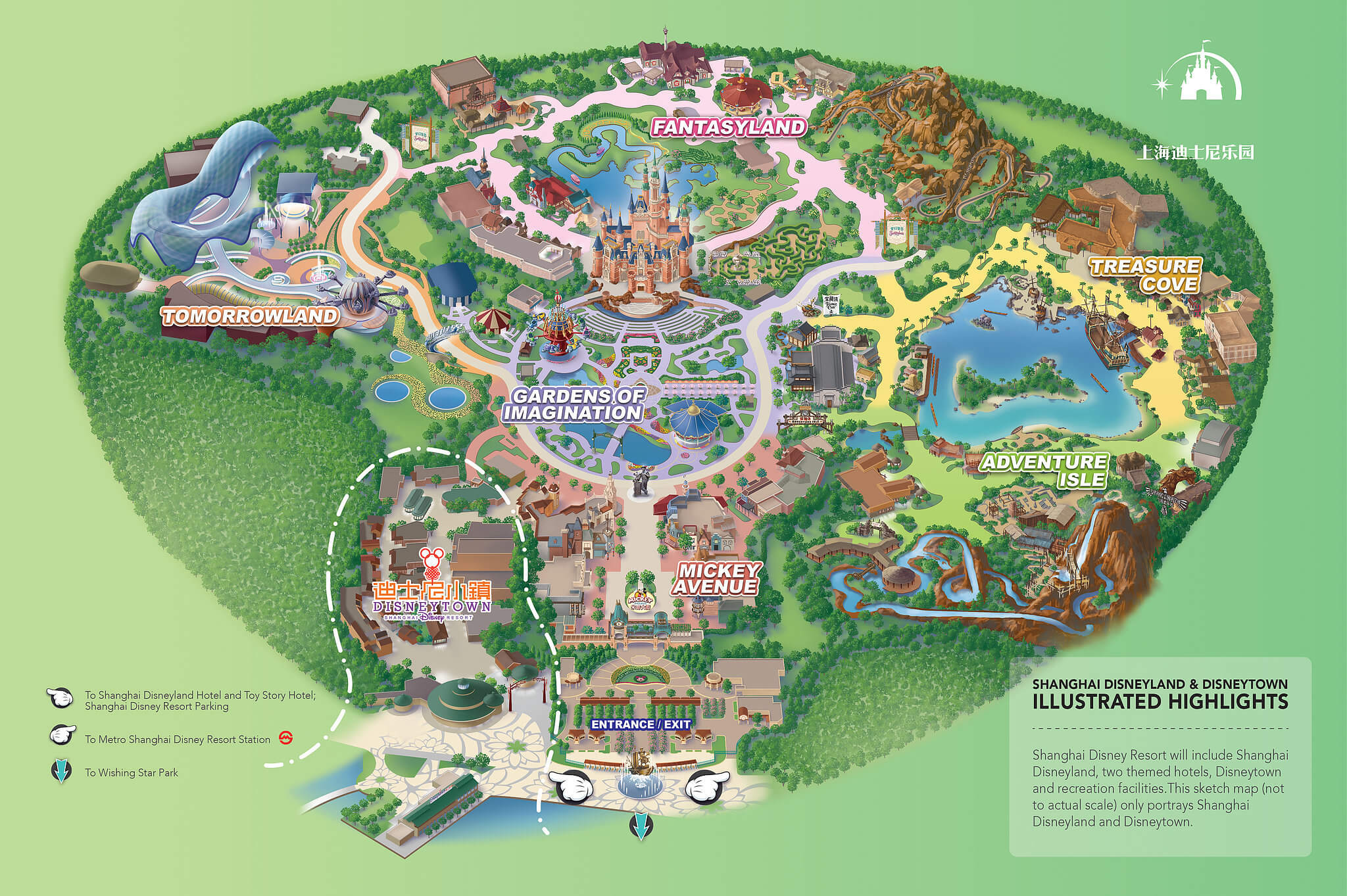 Disneyland Park APP
You can check the waiting time of each ride in real time. You can adjust your tour plan according to the waiting time and save the queue time. In addition, the APP can also query all entertainment performance time and daily operation information, so that you can adjust the plan at any time; its map navigation can also be positioned at any time, so that you can arrange the garden time reasonably and try to avoid the road.Go early / late leave / avoid peak play

1 As long as you go to the queue earlier than the opening time, you will definitely be the first to enter the park!
Although the official website said that it opened at 9:00, in the summer, it usually opened at 8:00, and some people ran to the entrance at 7 o'clock.

Two hours away from the park for 2 hours, it is the best time to take the rides. Most of the tourists have left the park during this time. Many popular rides can be taken without waiting in line.

3 use the cruise time to play
During the parade in the afternoon during the parade, a large number of tourists will gather on both sides of the tour. If you don't mind missing the tour, the hour of the tour can be used to play more rides~

4 staggered meals
Around 12:00 noon and around 18:00 in the evening, most of the restaurants in the park are full of people, you can stagger the meals, not only the restaurants do not have to line up, the queues of amusement facilities will be relatively less ~

①只要你比开园时间还早就去排队,那你肯定能成为最早一批入园的!
虽然官网说9点开园,但是夏季的时候一般8点就已经开门,有的人7点就跑去入口排队了。

②晚离开乐园临近关门的两小时是乘坐游乐设施的最佳时间,这时段大部分游客已经离开乐园,游很多热门的游乐设施都可以不用排队直接搭乘。

③利用巡游时间去玩
巡游时乘坐设备下午的巡游表演期间,大批的游客会聚集在巡演道路的两旁,如果你不介意错过花车巡演的话,巡演的这一小时时间,则可用来玩更多的游乐设施~

④错开饭点
中午12:00左右及晚间18:00左右乐园内大部分餐厅都是人满为患,可以错开饭点,不光餐厅不用排队,游乐设施的排队人也会相对少一些
Disney Shanghai Video