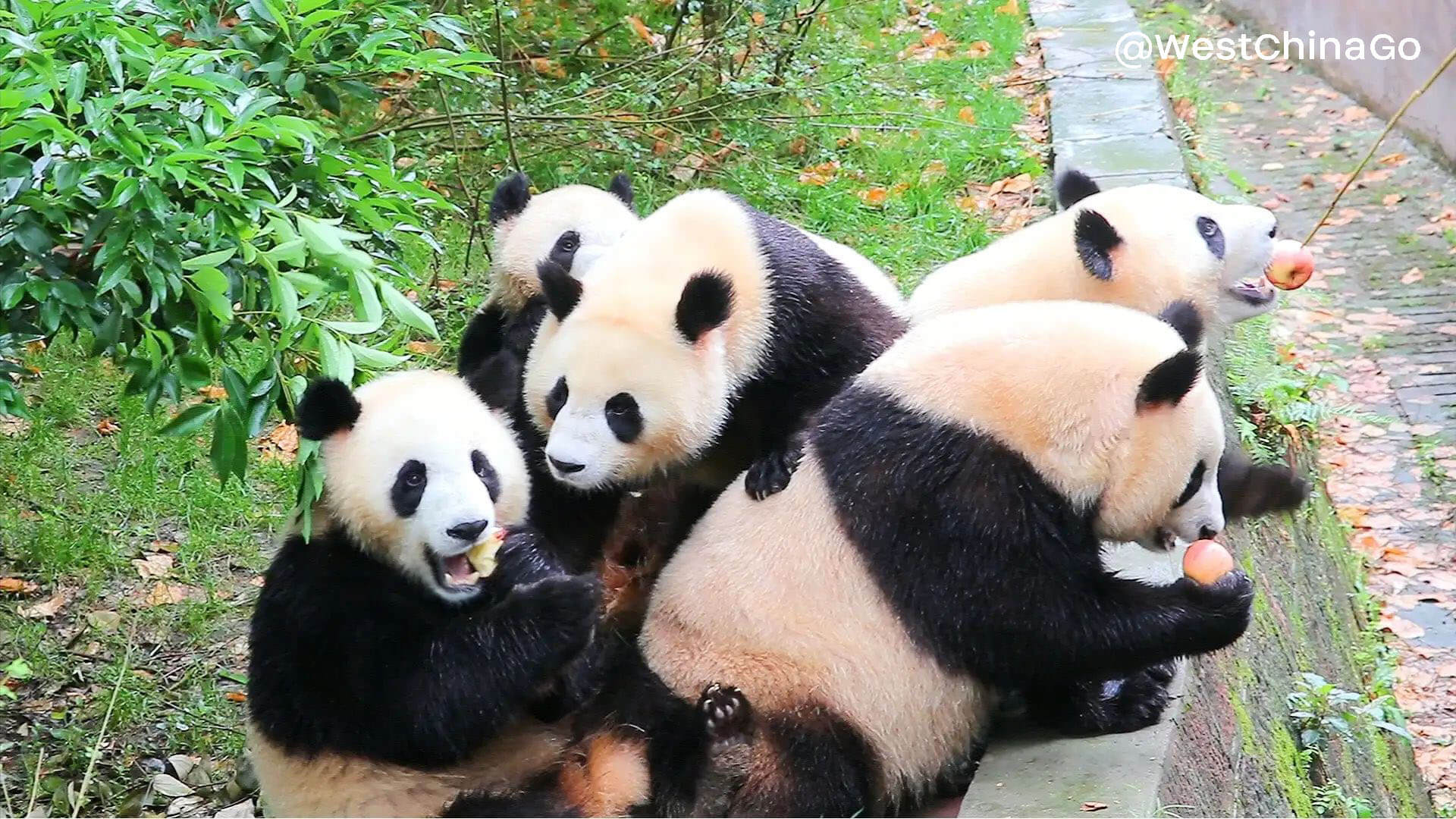 Chengdu Research Base of Giant Panda Breeding
Chinese Name:成都熊猫基地
Chinese Add:China, Sichuan Sheng, Chengdu Shi, Chenghua Qu, 外北熊猫大道1375号map
WebSite: https://www.panda.org.cn
Phone: +86 28 8351 0033
Opening Hours: 7:30 AM – 6:00 PM
Admission: 58 RMB/Person
Sightseeing Golf Car Tickets:10 RMB/Person
The Panda is the Highlights in Chengdu tour, There are 4 Main Panda Bases in Sichuan; Each base is unique, however Chengdu Panda Base is the most convenient, close to downdown—30 mins car ride;But during weekends and public holidays, it will be very crowded.
Chengdu giant panda center of breeding and research attracts almost 100,000 overseas visitors each year. Covering tens of hectares with bamboo groves and a native-like habitat, have more than 150 pandas, you will see pandas from baby to adult.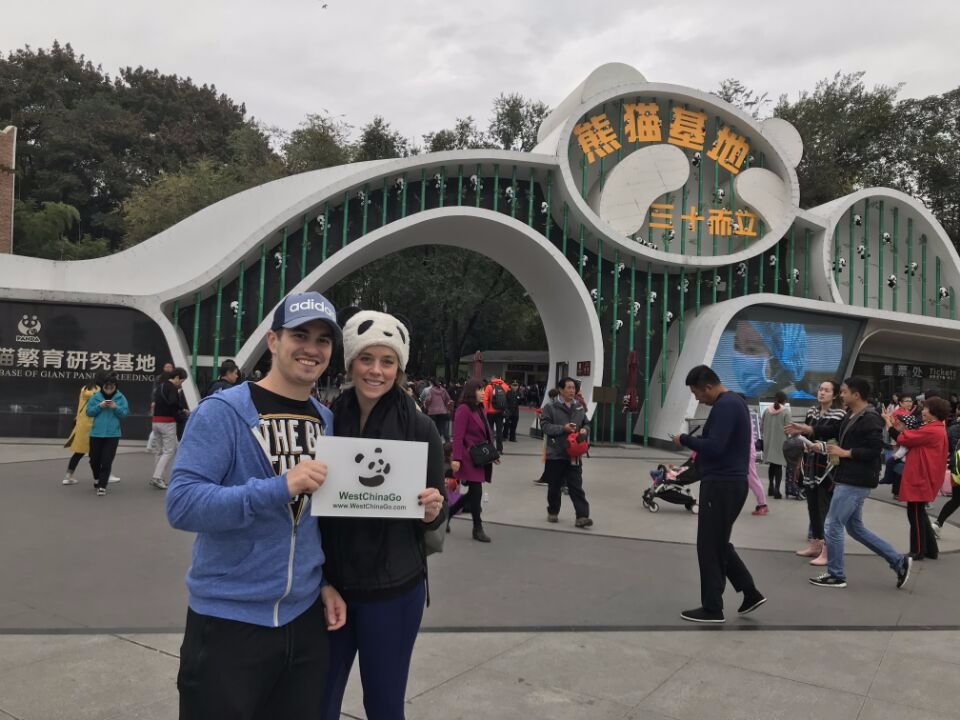 ChengDu Panda Tours Travel Guide
Be an early bird , morning is the best time to see active pandas.Especially in summer, when temperature gets high, panda will become languished and stay inside the air-conditioned enclosure.
when entry, either walk or take the sight-seeing car(sometimes long queue) into the base
Moon Nursery and Sun Nursery are the highlights of panda base, where you will see new born babies.
swan lake is relaxing where you will have unexpected fun, feed fish and swans……
Panda souvenior shops are good ideal stop for shopping.
Please note,Chengdu Panda Breeding Center doesn't offer panda photo and panda volunteer program.Travelers need to visit Dujiangyan Panda Ark instead.
Please contact us in advance, we will help you to check availability of panda photo and panda volunteer, and make reservation in advance.
Early reservation for panda photo and volunteer is highly recommended,as there will be limited participants for panda volunteer&panda holding programs.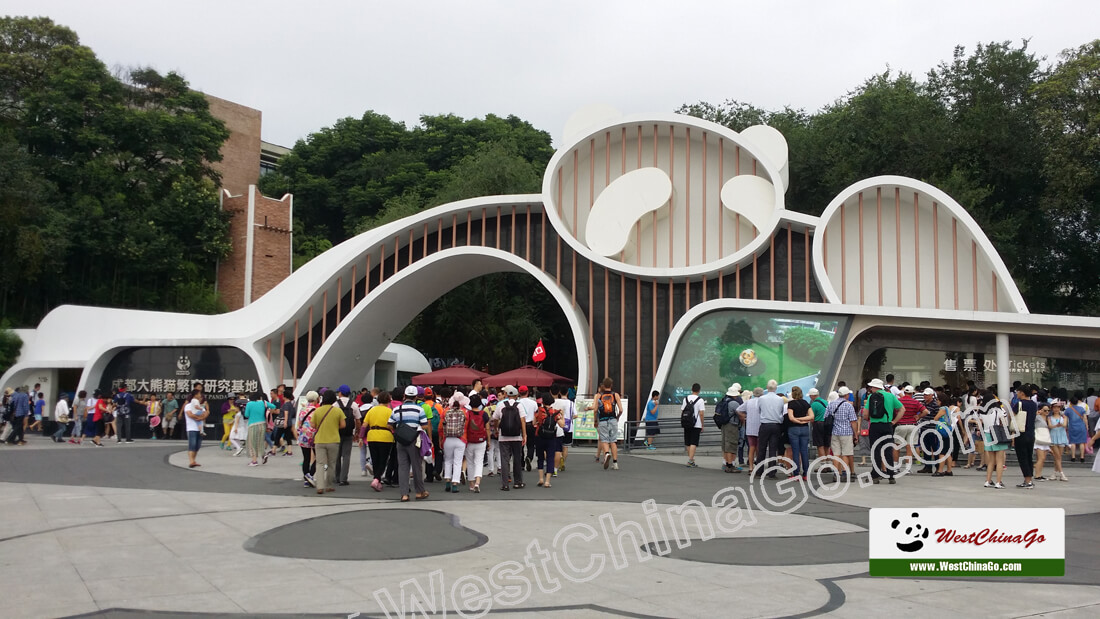 ChengDu Panda Tours Map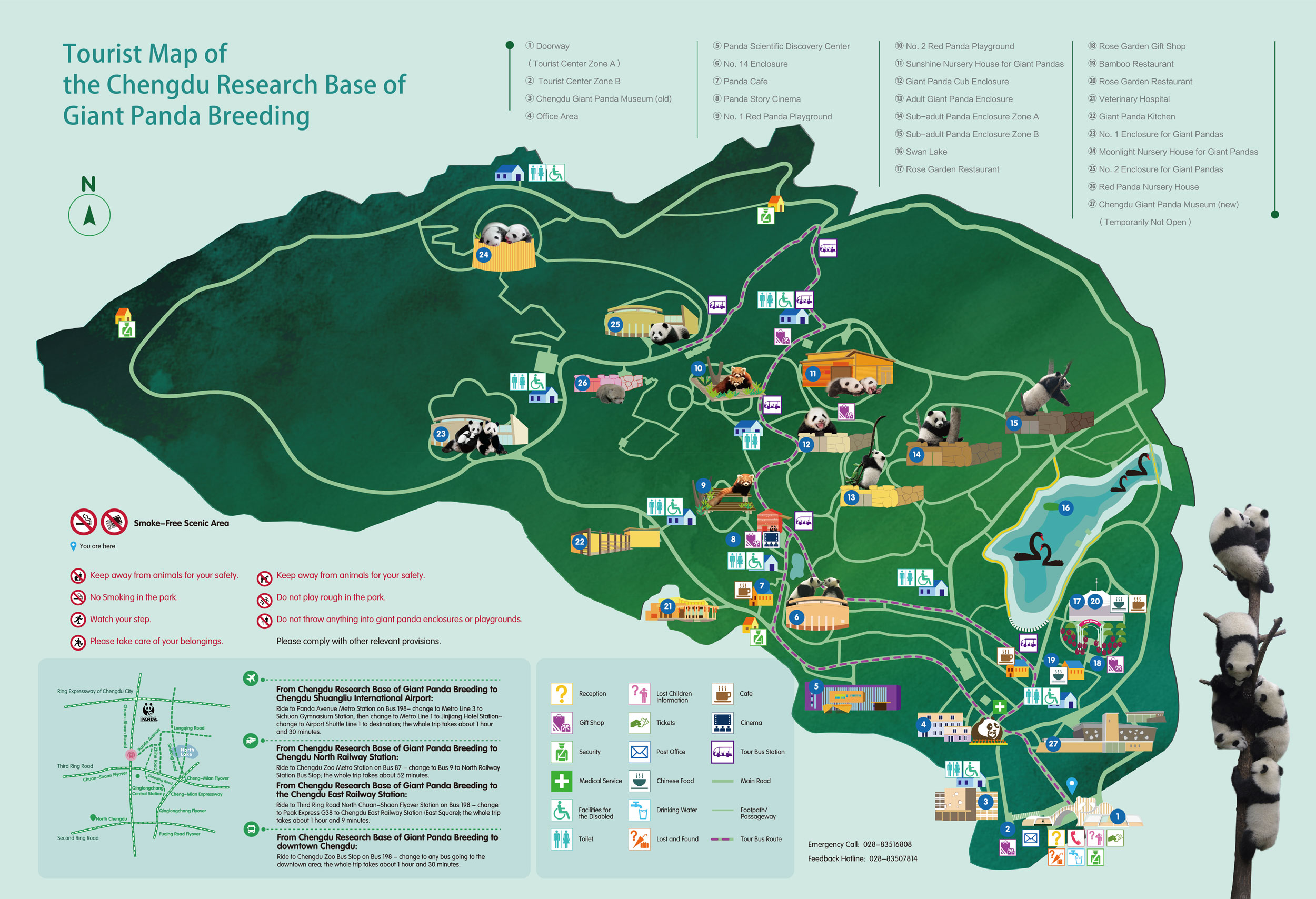 How To Get To ChengDu Giant Panda Breeding Research Center
By Taxi
30 mins from chengdu downtown 17.9 KM,cost about 50-100 rmb by taxi
Practical Chinese:for taxi driver
pls take us to ChengDu Panda Base
请载我们到成都熊猫基地
By Subway
Metro Line 3,then take the public bus to panda base,time:30-50 mins from city center
Chengdu metro map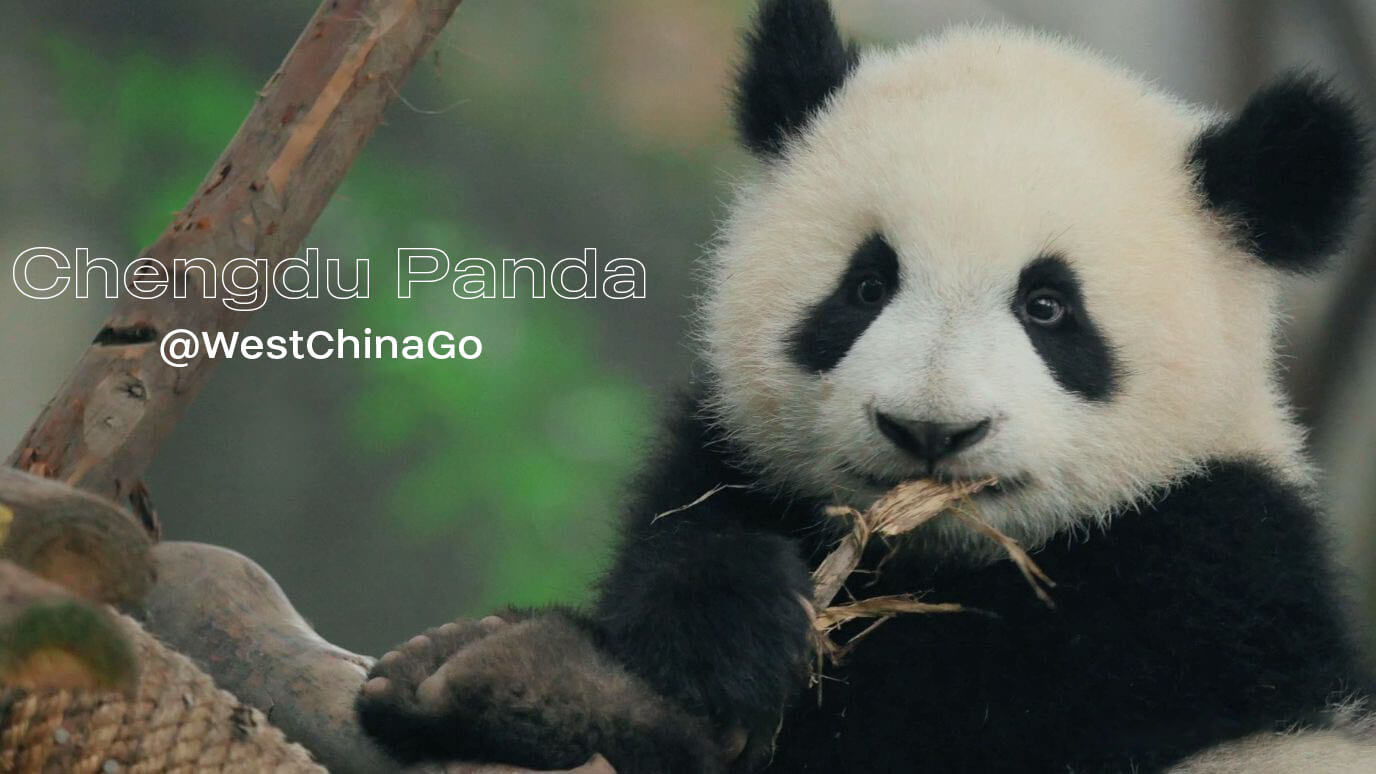 ChengDu Panda Tour Package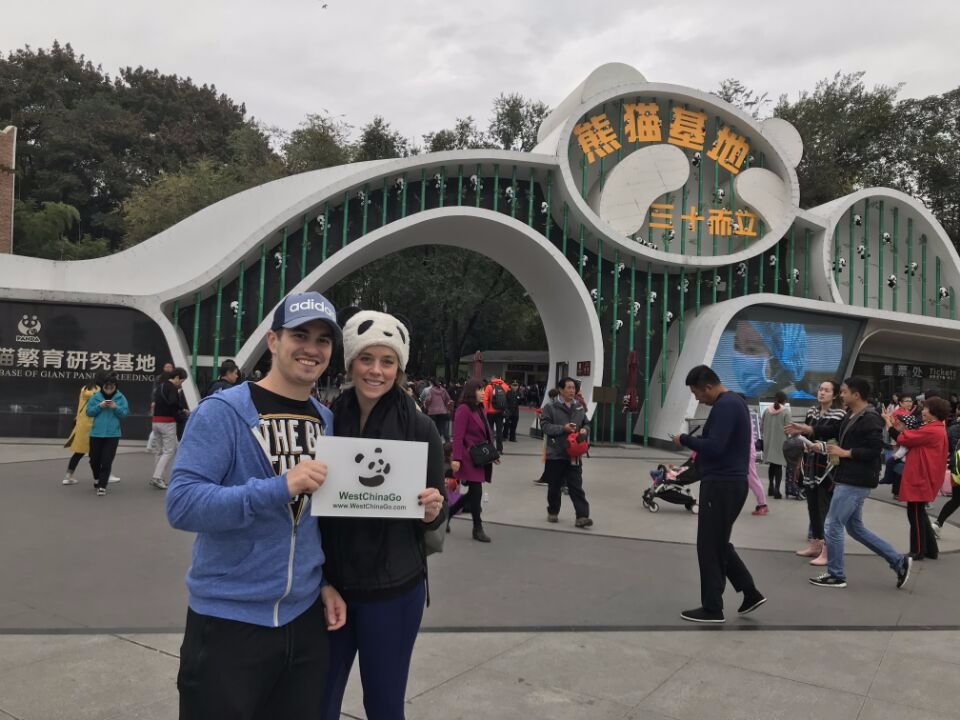 1 Day Chengdu Panda Center Tour
Visit Chengdu Panda Breeding Center, see the unbeatable cuties from baby to adult
Have a cup of jasmine tea and enjoy the authentic and tasty Sichuan style lunch in the over hundred years old Local Tea house
Browse the countless interesting shops in the Wide and Narrow Alley and check out the local market nearby
Accompanied by informative and friendly local guide throughout the whole tour
Private car at your service during the trip, hustle free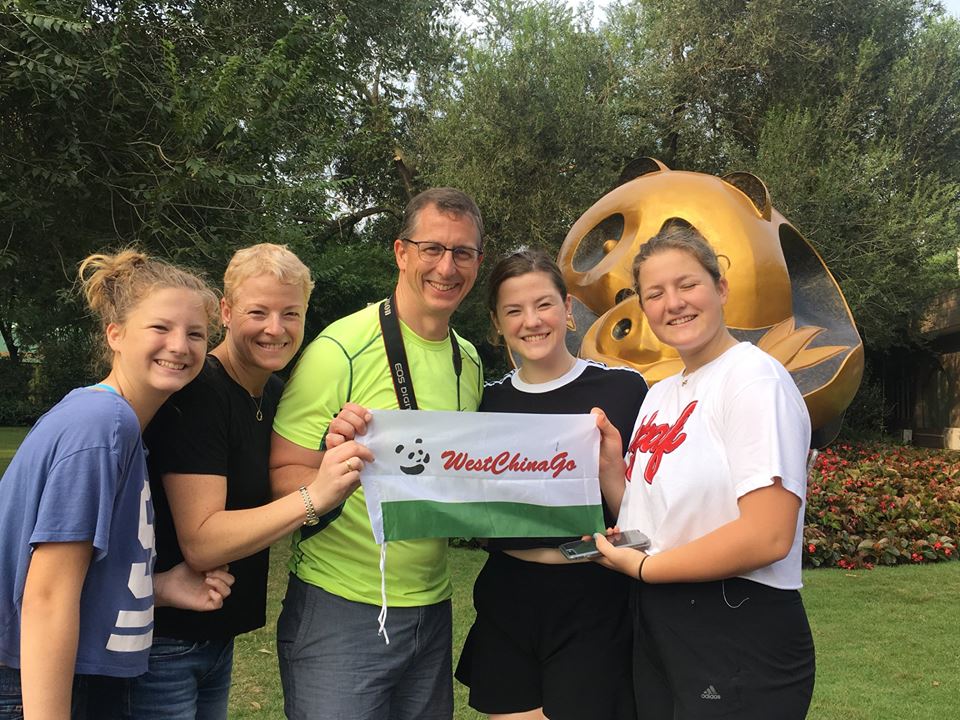 1Day Chengdu Panda + Leshan Giant Buddha Private Tour
Visit 2 most iconic hightlights of Chengdu in 1 day
Accompanied by informative and friendly local guide throughout the whole tour
Private car at your service during the trip, hustle free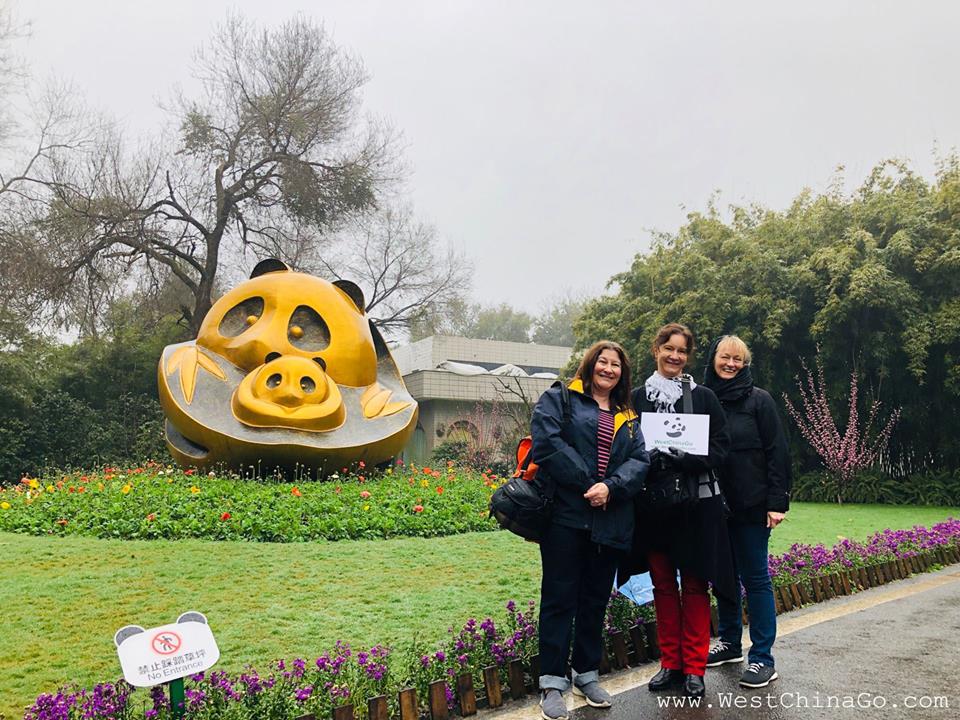 2 Day Chengdu Panda +LeShan Giant Buddha +Mount Emei panoramic Tour
Take brand new high -speed train,mingle with local,faster&save.
See the biggest Buddha in the world.
Visit the Golden Summit and tranquil Fuhu monastery in Mt.Emei,find your own inner peace.
Tour Youtube Videos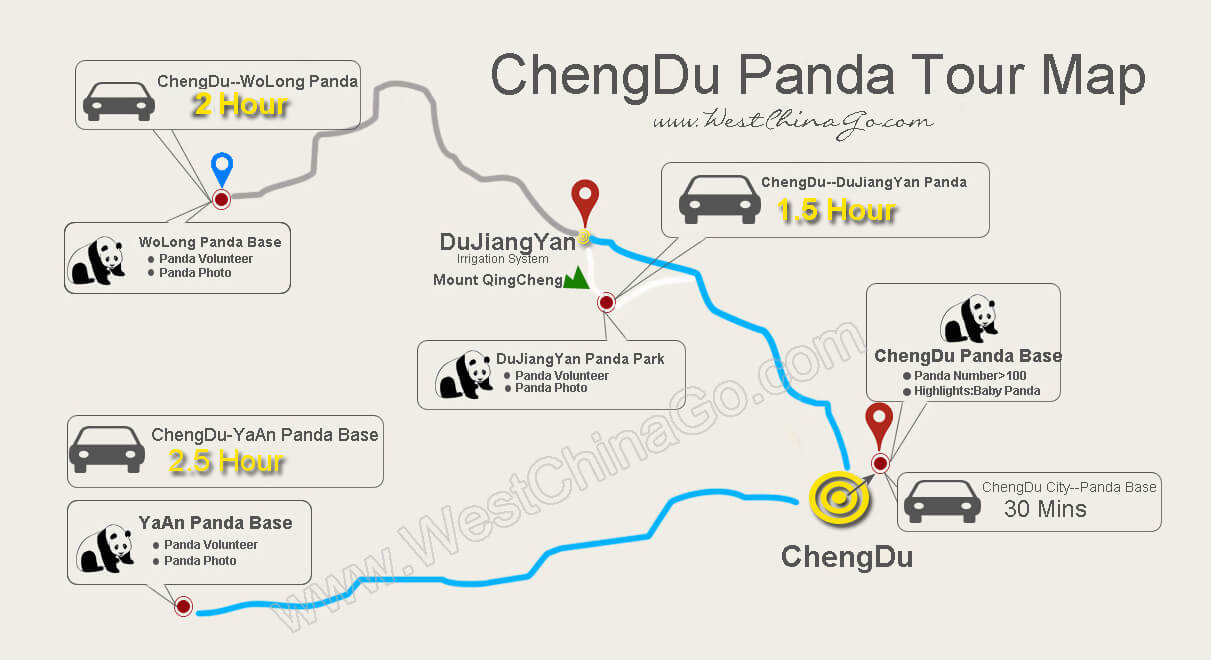 #
from ChengDu
Panda Number
Feature
ChengDu Panda Base
30 mins car ride from chengdu downtown
>150 pcs
•Crowded
•baby panda
DuJiangYan Panda Base
1.5 H car ride from chengdu downtown

<45 pcs

•QUITE
•Panda VOLUNTEER
•Panda Photo
WoLong Panda Base
2 H car ride from chengdu downtown

<50 pcs
•QUITE
•Panda VOLUNTEER
•Panda Photo
BiFengXia Panda Base

3 H car ride from chengdu downtown

<40 pcs
•QUITE
•Panda VOLUNTEER
•Panda Photo