How To Plan ZhangJiaJie National Forest Park Tour
[iframe width="100%" height="550″ src="https://www.airpano.com/embed.php?3D=China-Avatar-Mountains" frameborder="0″ marginheight="0″ marginwidth="0″ scrolling="no" framespacing="0″ allowfullscreen="true"]
How To Plan ZhangJiaJie National Forest Park Tour
ZhangJiaJie Grand Canyon Glass Bridge
• Chinese Name:张家界森林公园
• Address:WulinYuan,Zhangjiajie City,Hunan Province,China
• Nearest city: Zhangjiajie, Hunan province, China.
• Location: Wulingyuan Scenic Area (武陵源).
• Square: 48 sq. km
• Ticket: 248 / 298 RMB
• website://zjjnfp.com/
• Work hours: 7.00 am – 6.00 pm
• Time for visiting: 2-3 days
• Tourists: many
• Best time for visiting: september, october.
• Must see areas: Yuanjiajie, Yellow Stone Village, Tianzi Mountain.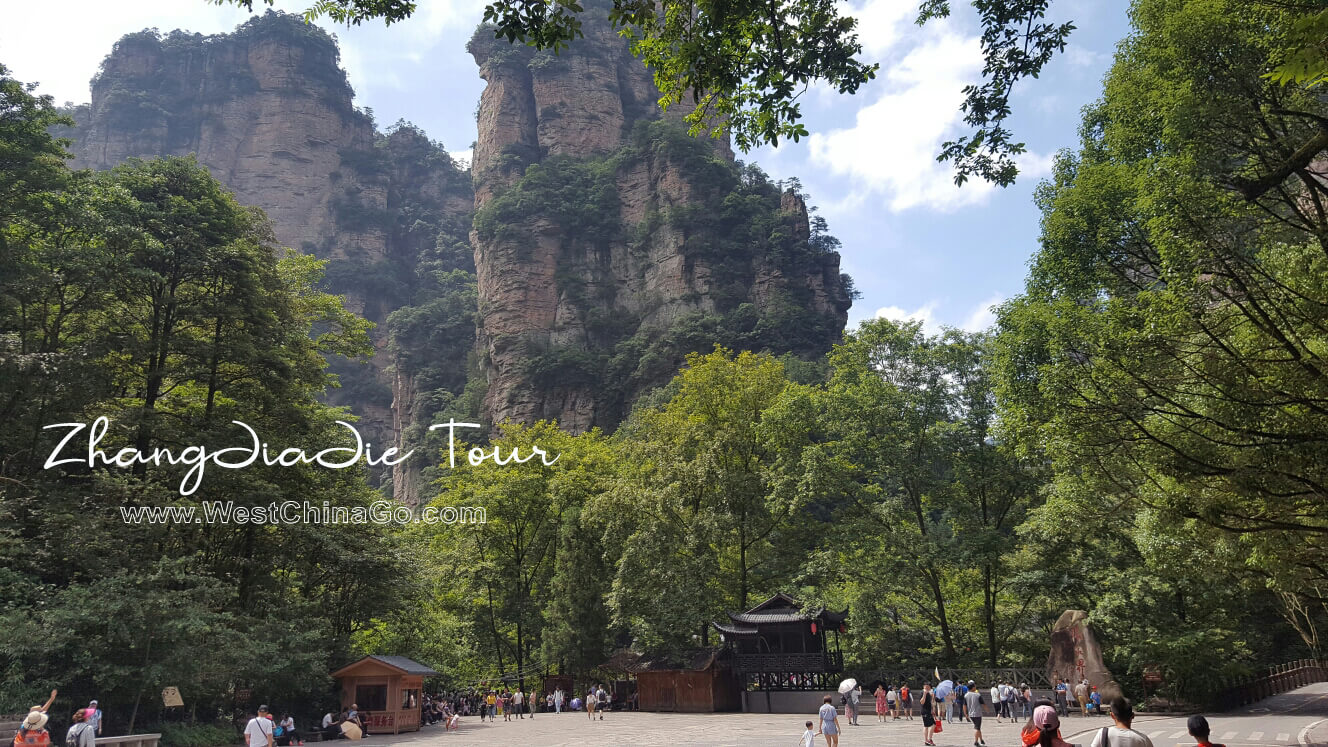 What Zhangjiajie National Forest Park Have?
ZhangJiaJie Tour Attraction are made of 3 main parts: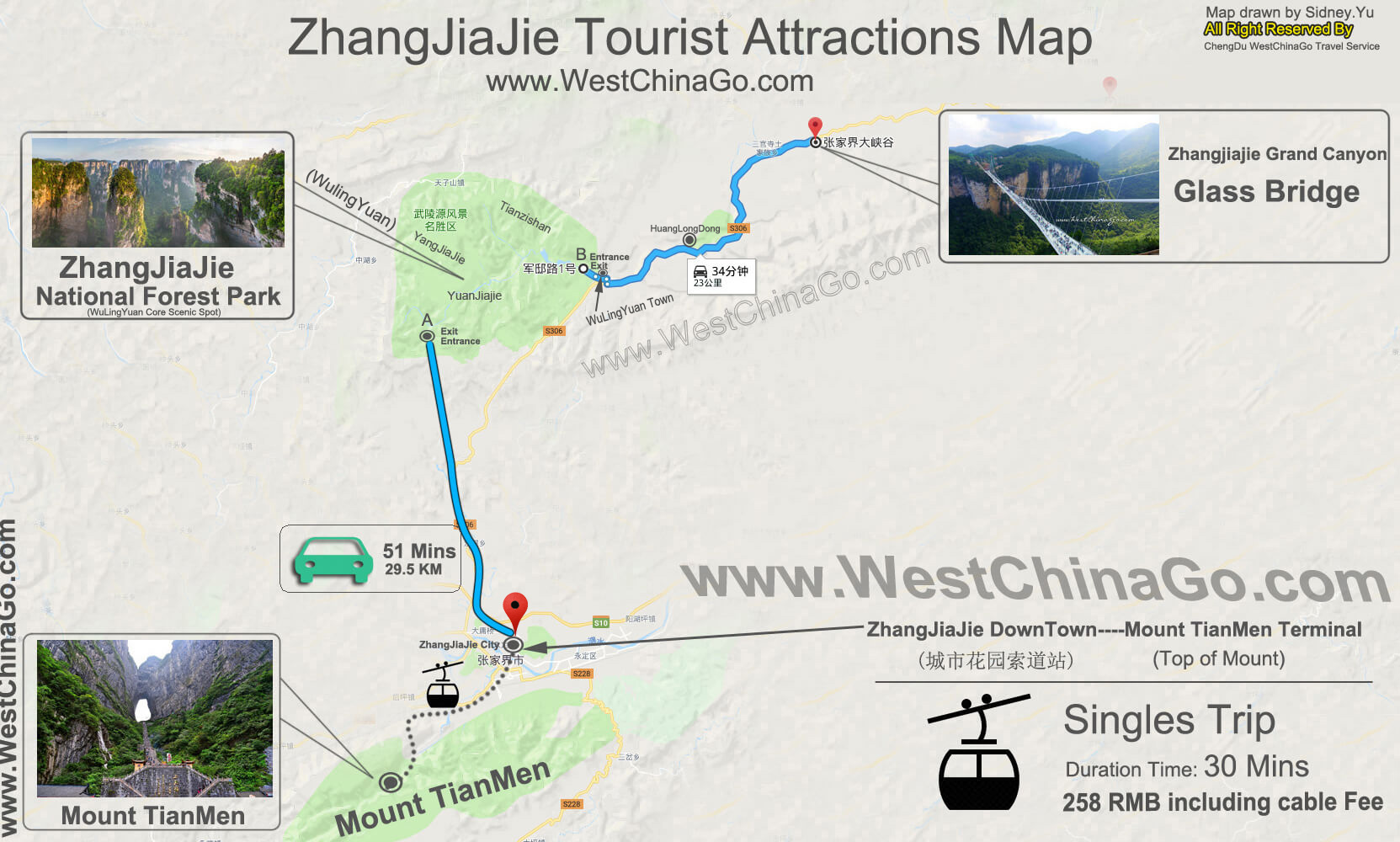 This artical is based on zhangjiajie National Forest Park , which is core tourist attraction in zhangjiajie.
zhangjiajie National Forest Park have following Block:
And each above tourist attractions have many sub-tourist attractions, for example, huangshizhai have more than 70 little tourist attractions.
Gold Whip Stream,SuoYu Stream ,Ten Mile Gallery locate at the ground, the other tourist attractions locate at the mount top
Nearby Tourist Attractions:
What Zhangjiajie National Forest Park Entrance |Exit Gate?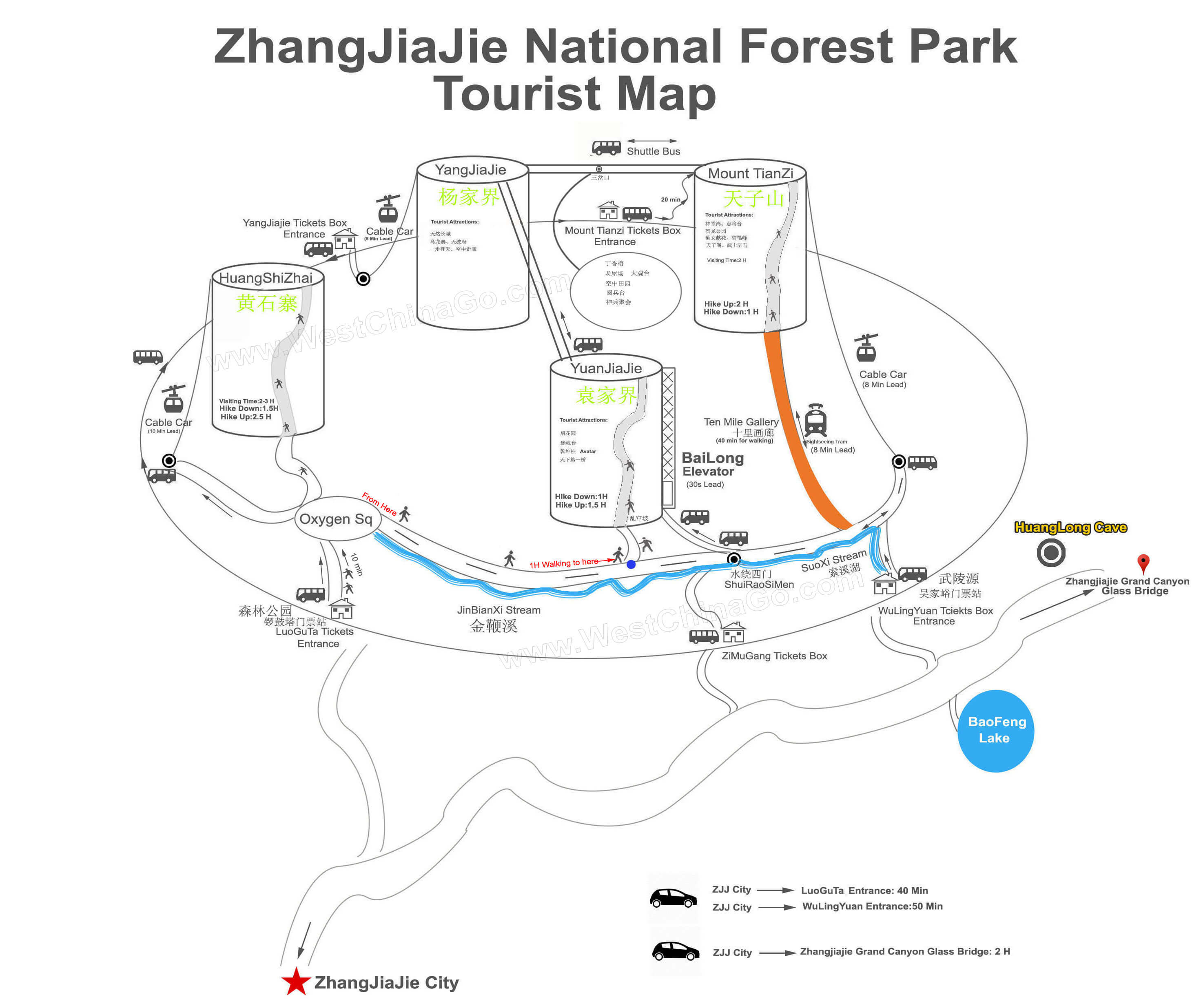 there are 5 entrance gate in Zhangjiajie National Forest Park. And the zjj luoguyu and wulingyuan is most used gate for entrancing and exit.
Zhangjiajie Park Ticket validate in 4 days.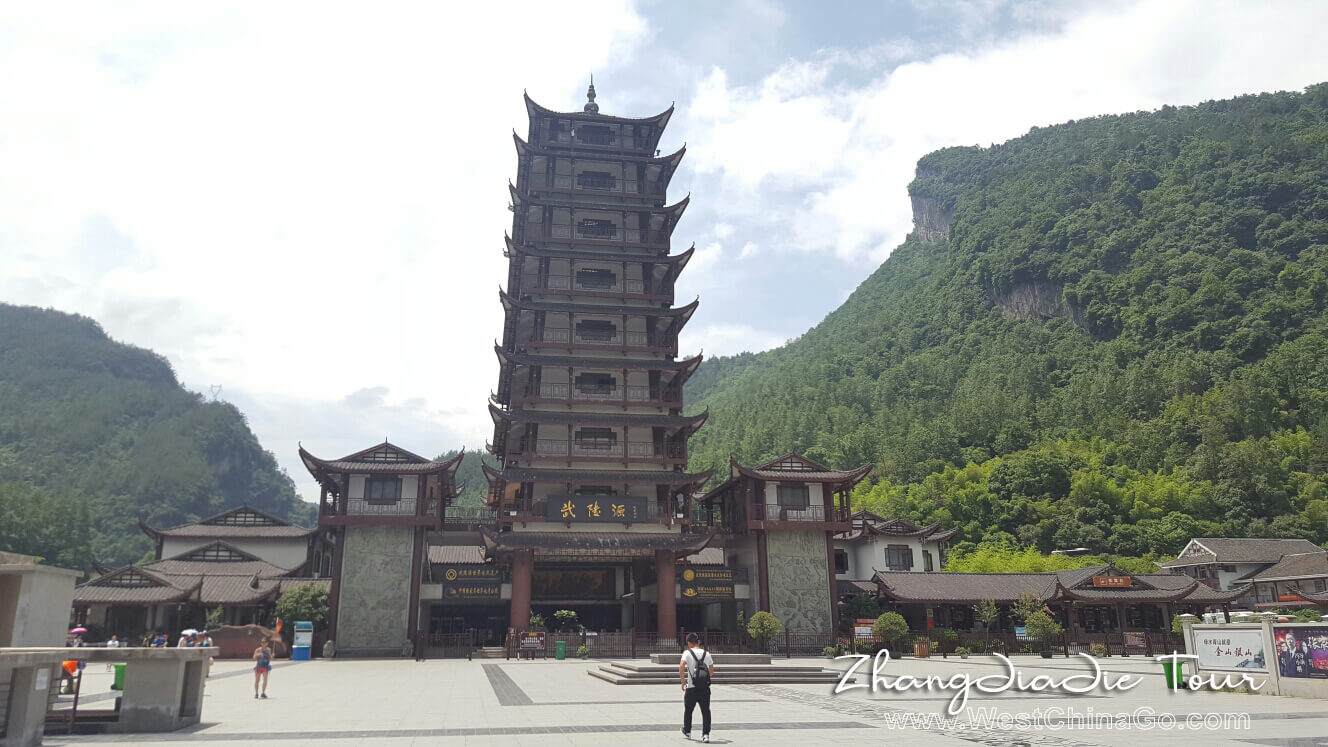 Forest Park (LuoGuYu) Tickets Box
Why choose this as entrance:
1、you can visit the huangshizhai and gold whip stream, otherwise, its diffculty to do this;
2、Convenient transportation , easy to access。
Disadvantage:
in contrast other, not convinent to climb the mountain, only fit the people who have enough time.
WuLingYuan (WuJiaYu) Tickets Box
Why choose this as entrance:
1、rom this gate is convenient to get to the Bailong Elevator to the top of mountain (yuanjiajie), or take the cable car to the mount tianzi. no neccessary to hike up, and easy to Ten-Mile Gallery mini train
2、Convenient transportation , easy to access to baofeng lake and yellow dragon cave and easy to back to zhangjiajie city or airport。
3. close to wulingyuan town,many hotel and toruist street.
this way fit the people who intend to choose this gate as exit,and no enough time.just focus on the highlight of park.
Mount TianZi Tickets Box
The only advantage of choosing this gate is you can take the eco bus to the top, for free, no need to pay cable car or elevator for arriving the top.

Disadvantage:
Transportation is not convenient, the bus to mount tianzi departure every 1 hour from zhangjiajie city.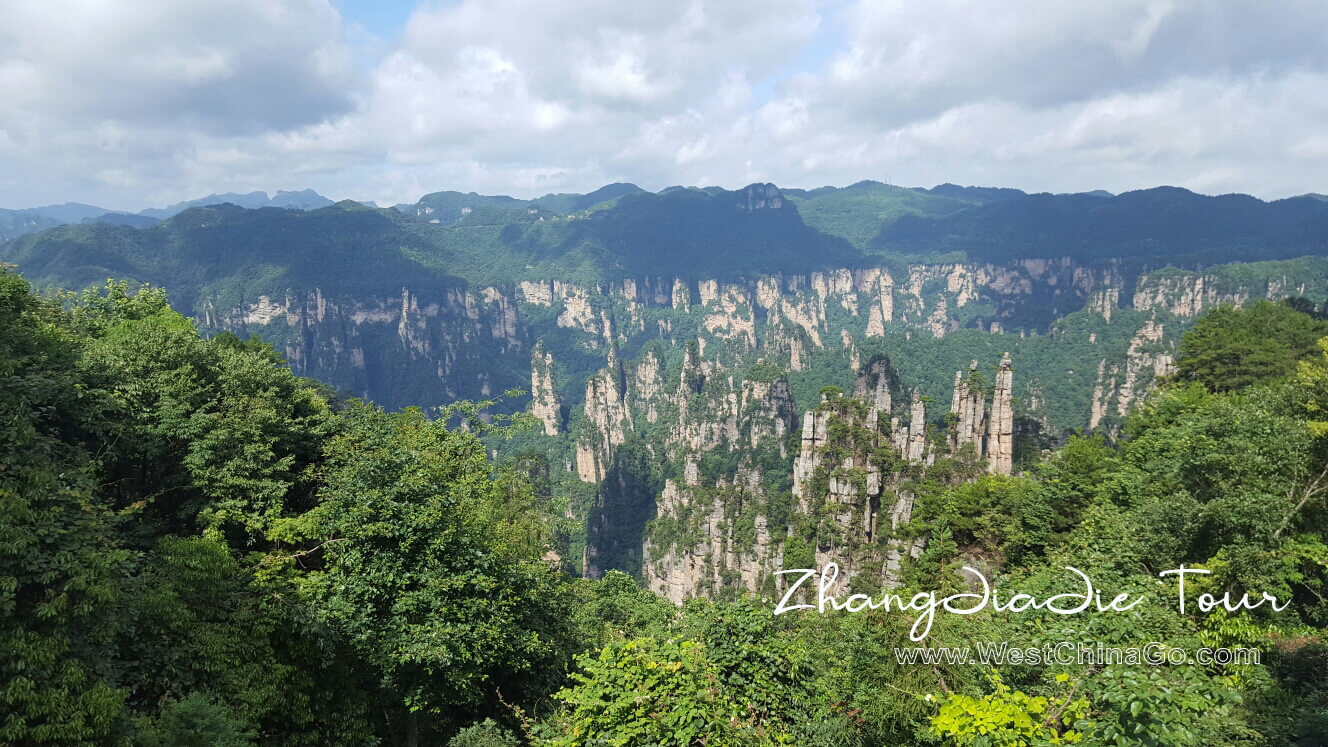 The Relationship of each tourist attractions in Zhangjiajie
Separated Tour Site:
独立景区有:黄石寨、腰子寨(鹞子寨)
黄石寨是一个独立景点,必须上山再下山。
腰子寨现在已经不开放了。如果要去,有两个入口,一个是从水绕四门那头进去金鞭溪,走10分钟就有一个类似禁止通行的牌子,进去就是了。另一个就是大氧吧广场前面的公路右转,沿着公路上一小段以后左转下台阶,然后有一个门,有景区工作人员把守,不让进去。
ground Tourist attractions under the mount:
1、Gold Whip Streat (金鞭溪);
2、Ten Mile Gallery(十里画廊)
Tourist attractions On the Top of the mount:
YuanJiaJie (袁家界)
YangJiaJie(杨家界)
Mount TianZi(天子山)
LaoWuChang(老屋场)
DaGuanTai大观台(茶盘塌)
those 5 site connected together by sightseeing car.
Tourist attractions selections:
Must to see:The above 5 site mentioned。
if you have limited time,you can give up huangshizhai, daguantai,gold whip stream, ten mile gallery, if cover all, need at least 3 days.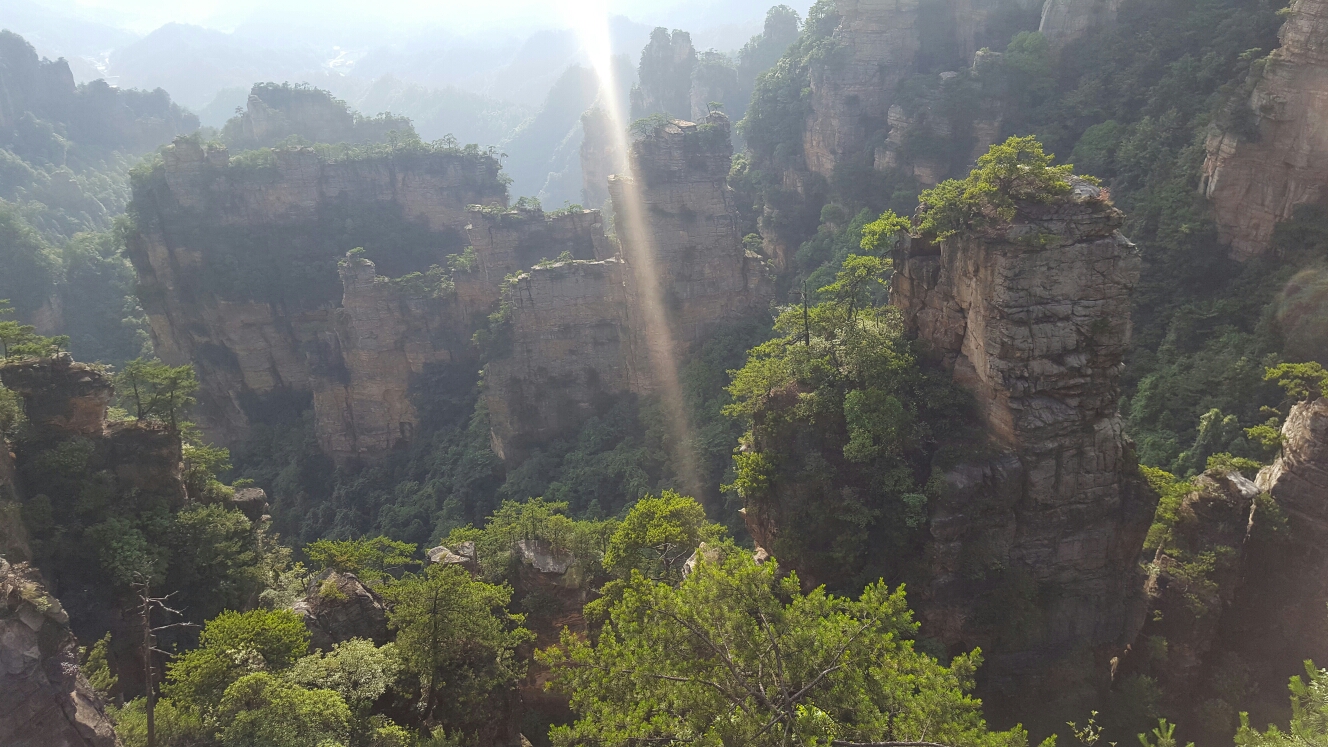 The Method of up or down the mount in Zhangjiajie national park
Cable Car:
1、YangJiaJie Cable Car (杨家界索道;)
photo
2、Mount TianZi Cable Car (天子山索道)
3、HuangShiZhai Cable Car (黄石寨索道)
Elevator:
BaiLong Elevator : special , worthy to experience,queue is long.
Eco Sightseeing Car:
there is shuttle eco car from tianzi tickets box to sanchakou
天子山门票站——三岔口停车场(免费往返)
Hiking:
There are 4 options, only luanchuanpo can apply for up and down hill, the other just separate up or down due to far or scheduled itinerary.
1、乱窜坡:金鞭溪中点千里相会——袁家界后花园
这条路较短,上下山皆可。上山大约1小时,下山40分钟。对于从森林公园门票站进入,又不想花钱坐百龙天梯的人,这是一个很好的选择,因为只需要走金鞭溪的半段,而不需要走完全程,就可以上山,相比起走完全程再去坐百龙天梯,并不会花费更多的时间,而且上去以后到达袁家界景区的后花园景点,可以沿着后花园——迷魂台——乾坤柱——天下第一桥这个顺序来走,非常顺路。如果百龙天梯上去,再转环保车,是直接到乾坤柱那边,然后得走两头,不太顺路。
2、杨家界下山通道:空中走廊旁——杨家界索道下站
在杨家界景区,走到一步登天以后,继续往前走,快到空中走廊的时候,有一个路口,会有路标指示,往右走就去空中走廊,直走就是下山路了,可以下到杨家界索道下站。如果需要下山的人,这也是一个选择,大概用时1小时多一点。下山后可以坐车去杨家界门票站出去或者到龙凤庵,步行15分钟后再转车去大氧吧广场,从森林公园门票站出去。
3、卧龙岭:天子阁——十里画廊终点
在天子山景区的天子阁,可以直接下山,走一段以后有两条路,靠右边的是天子山最常用的下山通道,因为可以到达十里画廊终点,这样就可以直接步行单程的十里画廊,而如果索道下去再坐车过去,就得走个来回(当然是有小火车的,如果经济不紧张的人完全无需考虑这个问题)。
这段路需要五上五下,有8000多个台阶,需要近3小时。不推荐走,因为虽然可以直接到达十里画廊终点,但下山的时候花费的时间更加长,没有什么必要。
4、南天门:天子阁——索溪湖 南天门游览线就是天子阁下山后到分叉口往左边,这条线相对没有那么多起伏,走起来相对轻松,但是路程更长,也是需要3个小时以上了。这条路线比上面那条的景色多一些,如果对于时间非常充裕的人,可以考虑走一走。一般人就还是算了。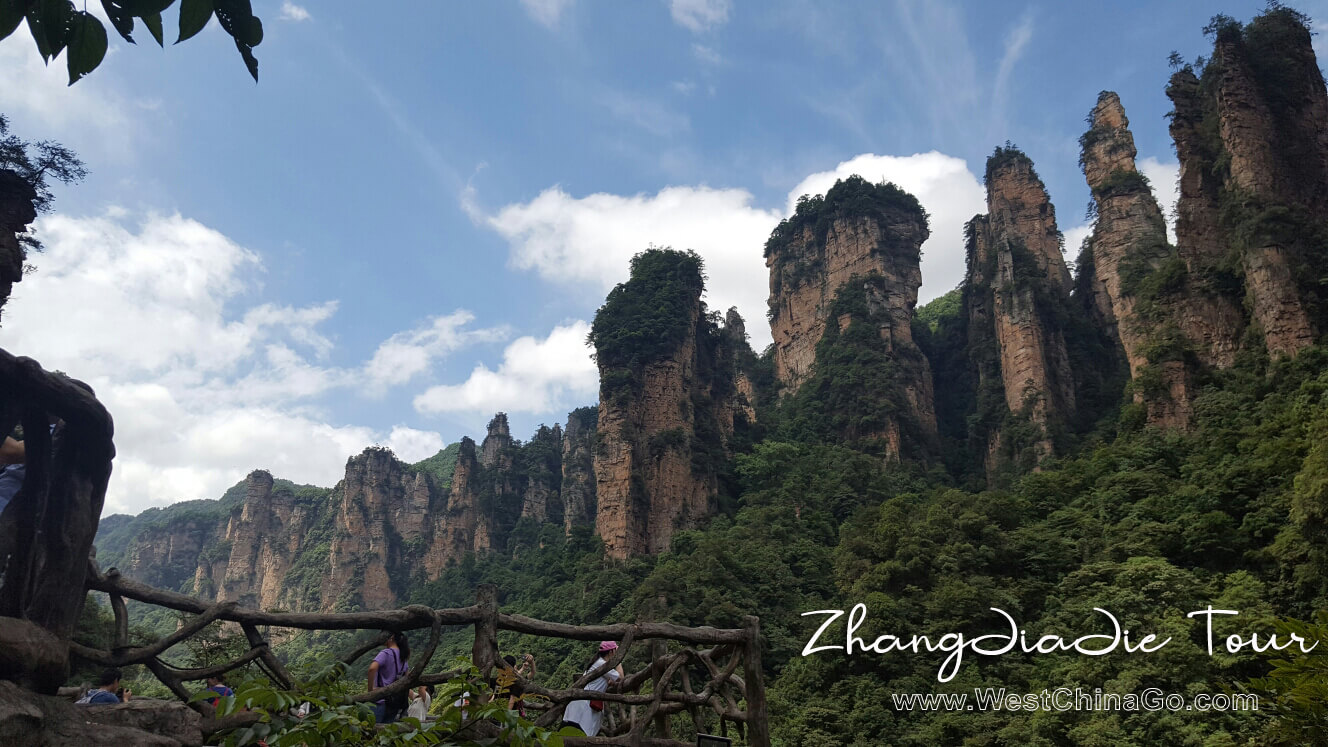 YuanJiaJie
Mount TianZi
YangJiaJie
HuangShiZhai
Gold Whip Stream
There are four main scenic sites including the Imperial Garden, the Mihuntai Platform, The Southern Pillar, and the First Bridge Under Heaven. In addition, there are numerous other sites that can be enjoyed while at Yuanjiajie.

[iframe width="100%" height="555″ src="https://www.youtube.com/embed/NUlyJT3RxQA" frameborder="0″ allow="accelerometer; autoplay; encrypted-media; gyroscope; picture-in-picture" allowfullscreen="true"]
What to see in yuanjiajie
Hallelujah Mountains(乾坤柱):

This fascinating natural feature inspired the blockbuster film, Avatar. Soaring 150 meters in high, and located 1074 meters above sea level, this pillar of stone is a magnificent sight to behold.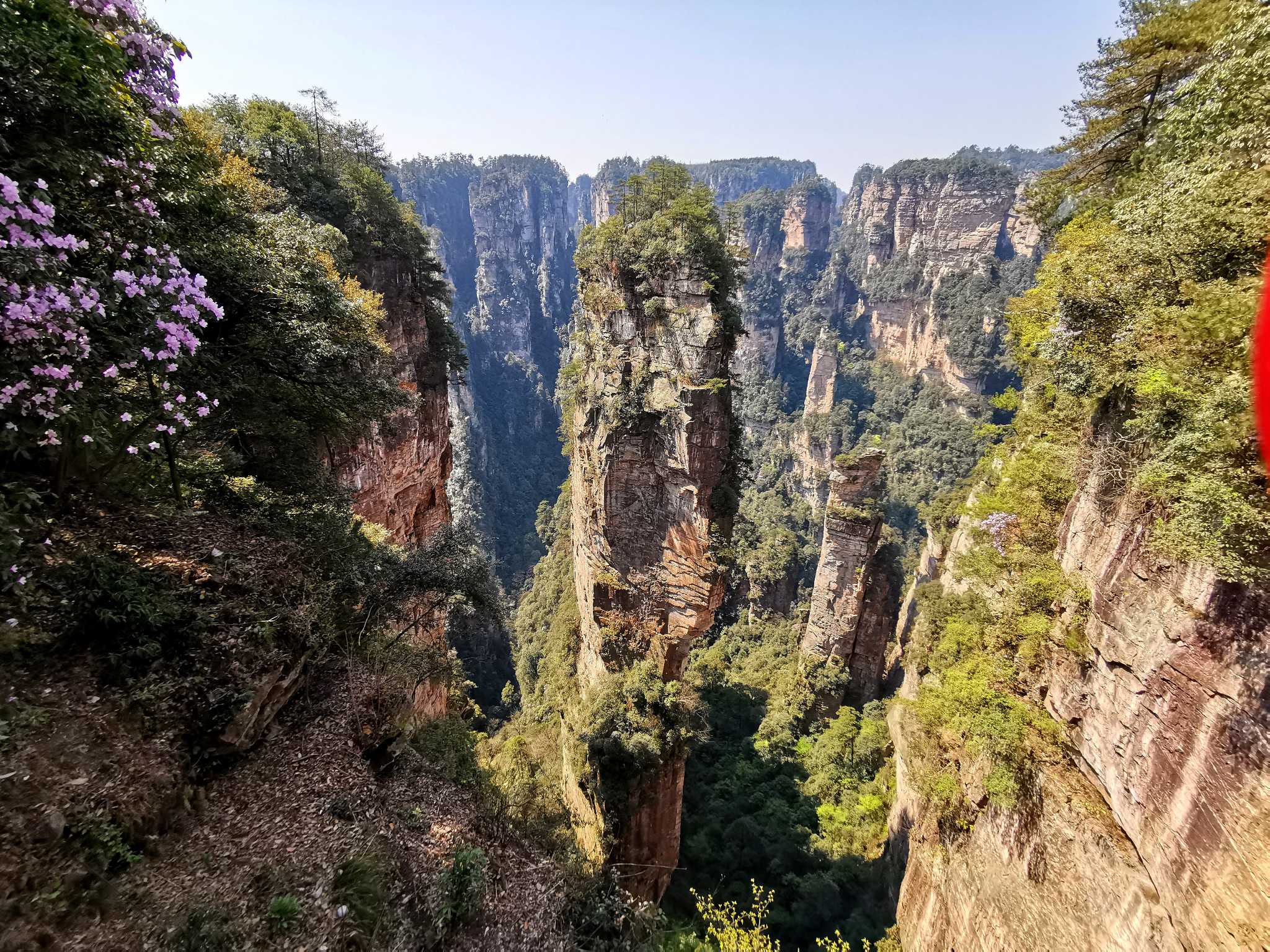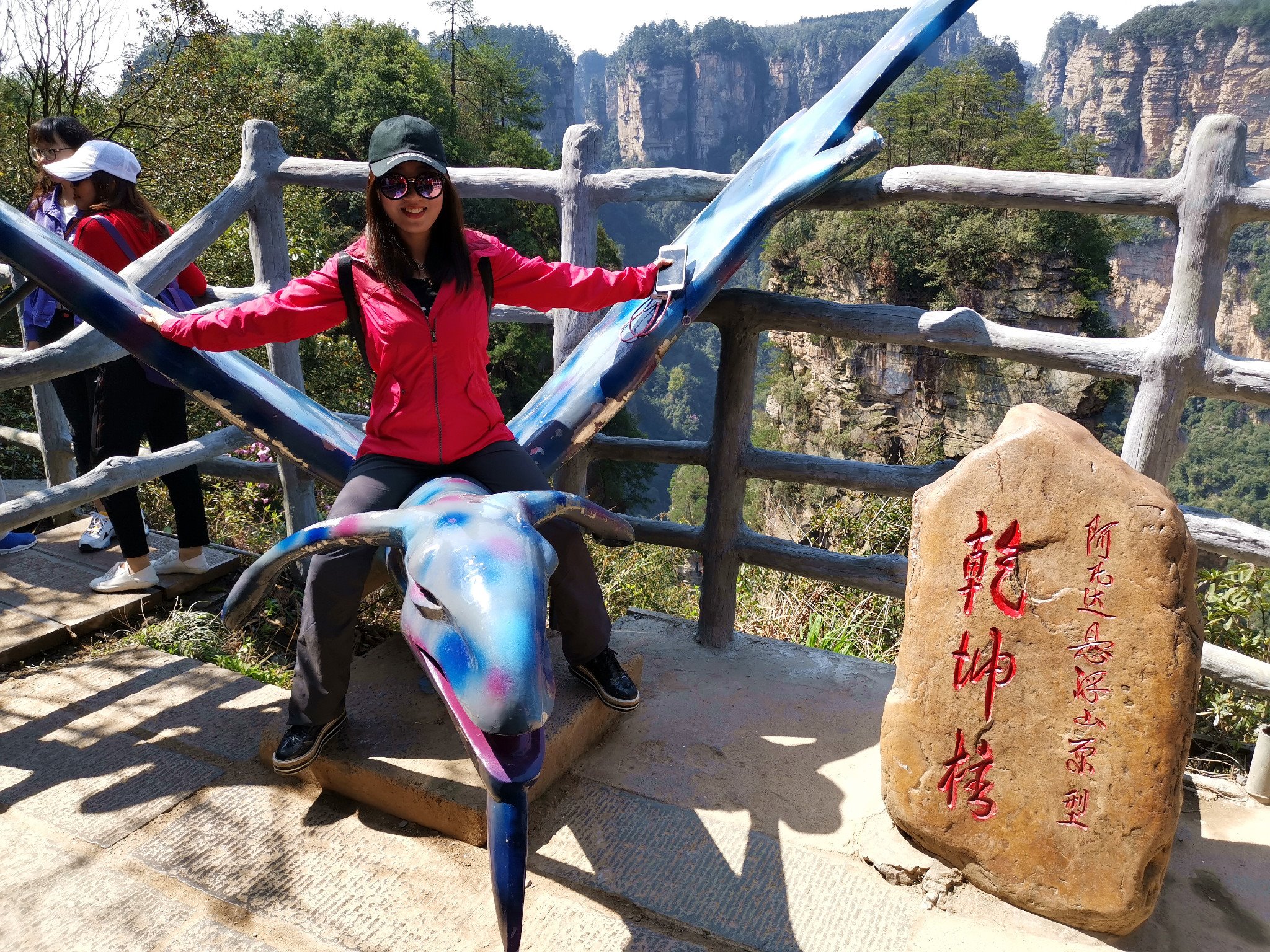 The Imperial Garden(后花园): Located in the northern part of Yuanjiajie, this section of the scenic area is also known as the "Rear" or "Back" Garden. The landscape consists of soaring sandstone pillars and deep ravines with dense forest growing below. Situated on each of the landforms, are dense shrub and tree growth.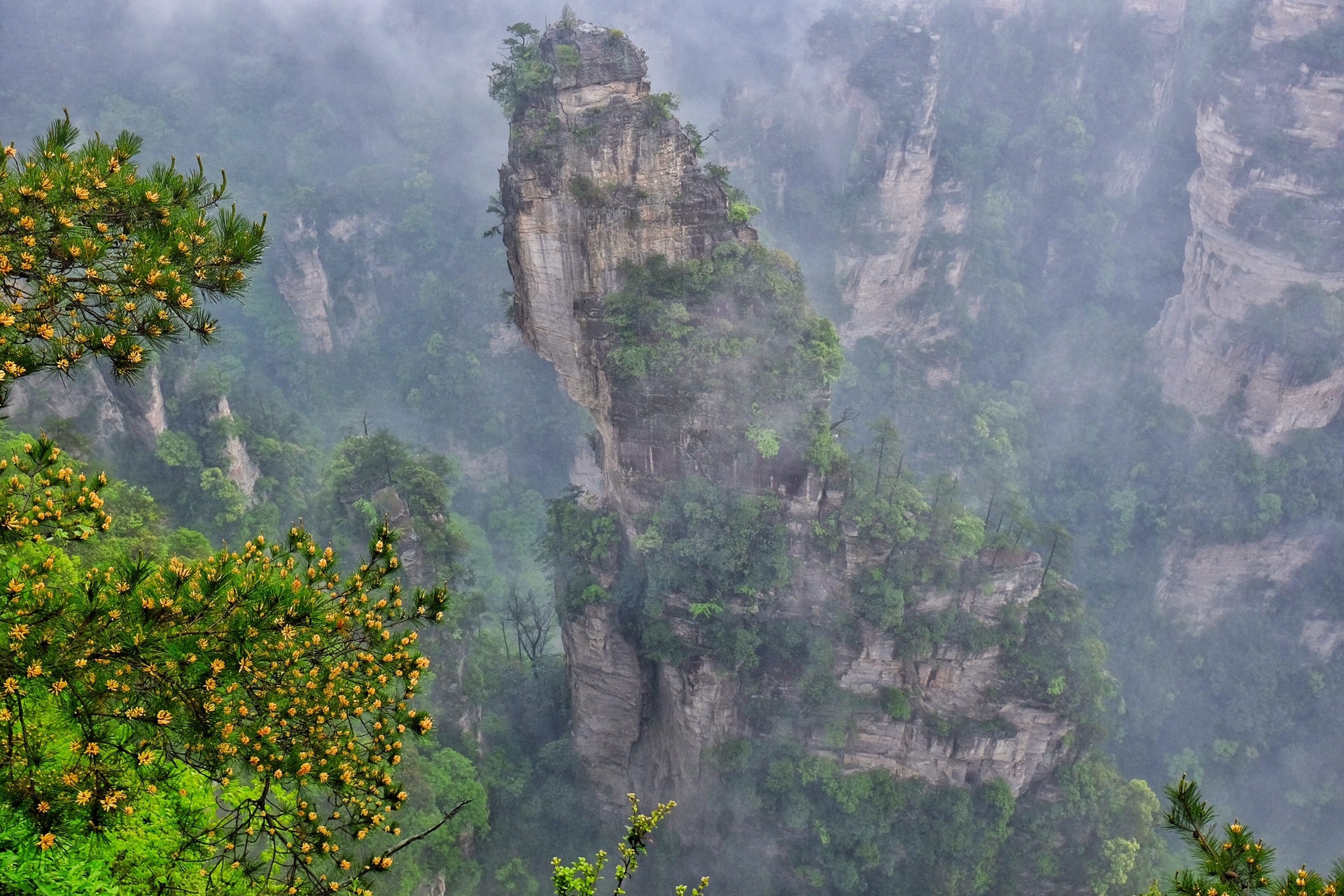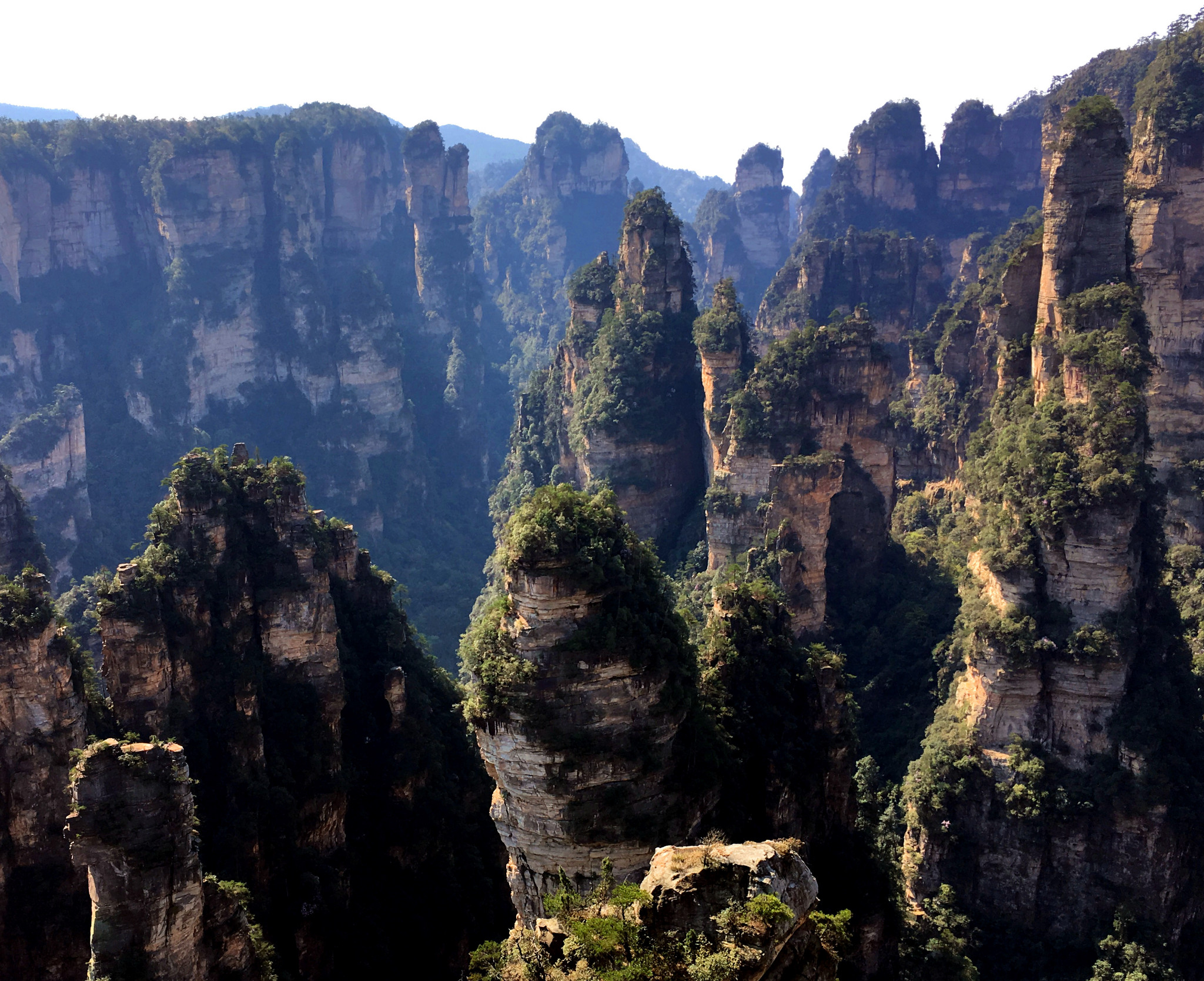 The Vertigo Platform(迷魂台): This natural stone observation area is considered the best viewing platform in Yuanjiajie. The panoramic views of the scenic area from this platform are truly breathtaking.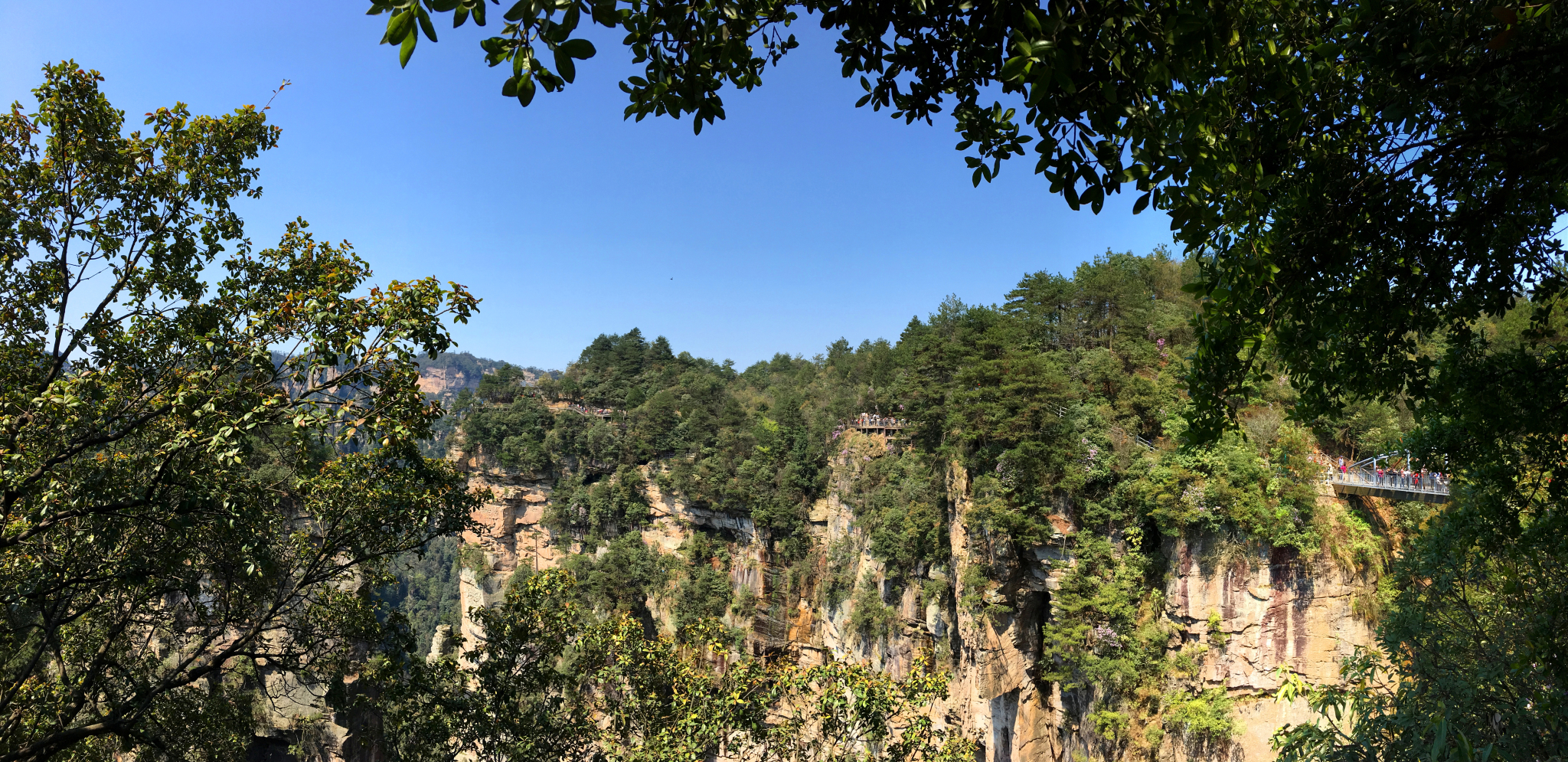 The First Bridge Under Heaven(天下第一桥): This is regarded as one of the 10 wonders in all of Zhangjiajie.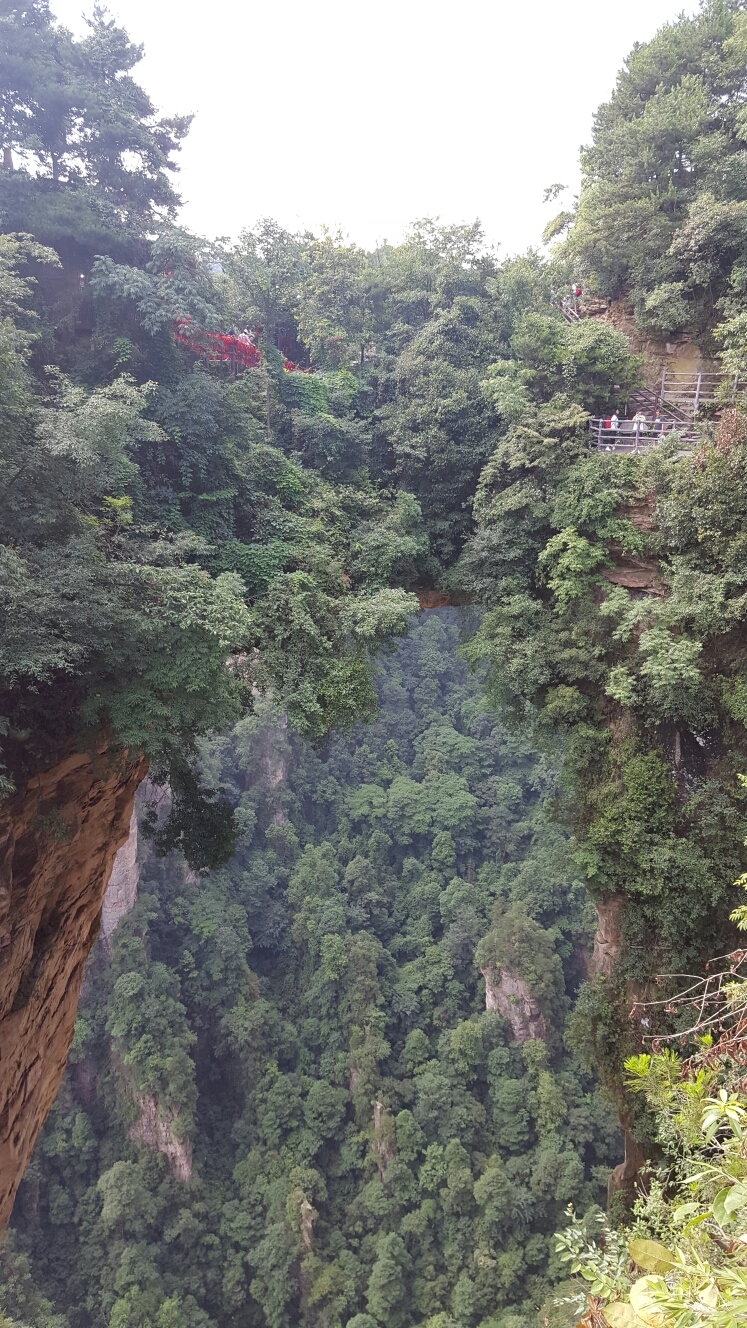 Also known as the "Bridge Across the Sky", this natural stone bridge stretches 25 meters across two mountains. With a vertical height of 357 meters, this enchanting site surrounding by clouds is considered the highest natural "bridge" on Earth.
How to get there
Yuanjiajie Scenic Area is located in the northern-most section of Zhangjiajie National Forest Park. It can be accessed by walking an arduous incline following the forest park's Golden Whip Stream until arriving at a sign indicating Yuanjiajie Scenic Area. Conversely, the easier route is to follow Golden Whip Stream to the scenic site Shui Rao Xi Men(水绕西门), then take a bus to Bailong Lift. This is an incredible outdoor elevator built into the side of the mountain that ravels 40 storeys in two minutes. Once at the summit, visitors can take the bus that travels to the Vertigo Platform, which is the entrance to Yuanjiajie Scenic Area.
Bailong Elevator (Hundred Dragon Elevator)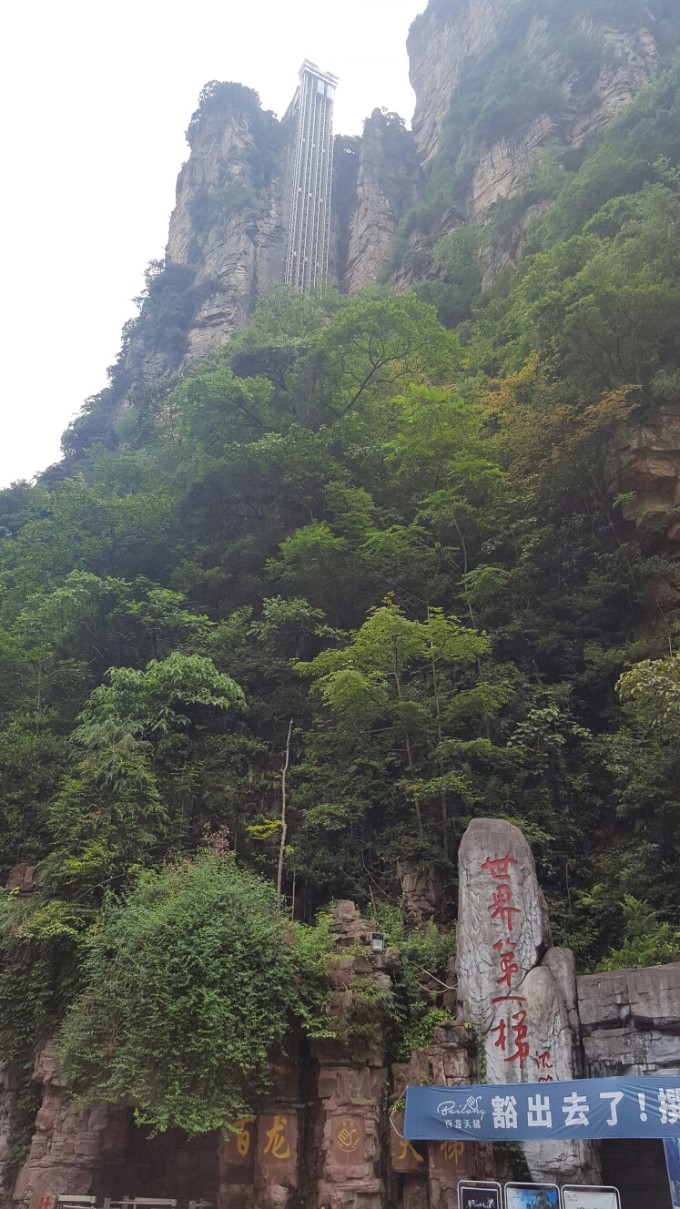 Bailong Elevator is the highest outdoor lift in the world. It brings tourists to the top of 330-meter steep slope in the center of Zhangjiajie Park. The ride in a glass elevator cabin will open stunning views of the valley. The main thing is to get closer to the window, because it could be up to 50 people in the booth, so not everyone is able to enjoy the beauty in front of of their eyes.

Avatar Hallelujah Mounta
in One of the park's quartz-sandstone pillars, the 1,080-metre (3,540 ft) Southern Sky Column, had been officially renamed "Avatar Hallelujah Mountain" (阿凡达-哈利路亚) in honor of the eponymous film. This pillar is the main attraction of the park.

The First Bridge Under Heaven
The First Bridge Under Heaven (Tianxia Diyi Qiao) is a unique natural creation. At a height of 357 meters it connects two peaks of the rocks. Its length – 50 meters, width – 4 meters, thickness – 5 meters. This is the highest natural bridge in the world.
Tianzi Mountain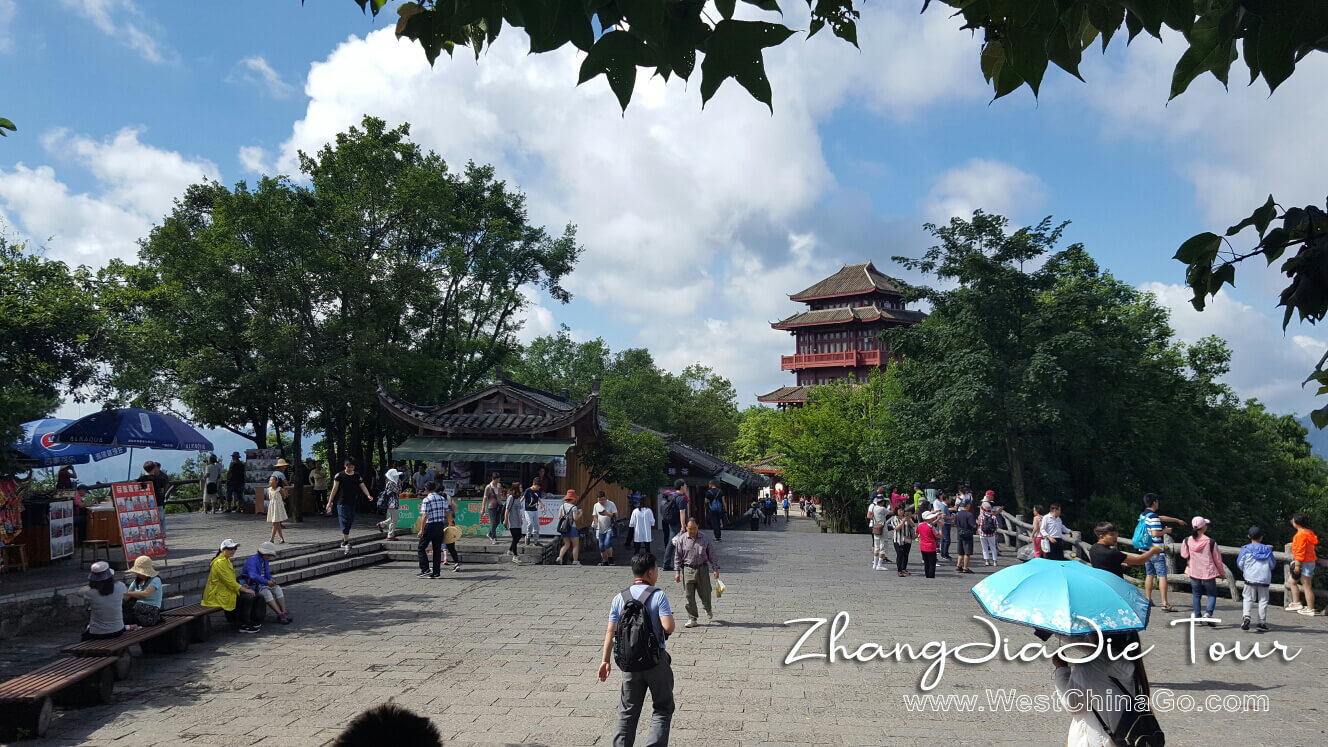 The reason Tianzi Mountain takes the spotlight is this area is its height. At 1,182 meters (3,878 feet), it offers the best chance of photographing the sea of clouds, mainly during the spring and early autumn. There is a cable car up to this area and it is popular with photographers.
It has the most concentrated peaks (1262M) in Zhangjiejie, and the home of the hihest peak in Zhangjiajie.
From Tianzi mountain,travelers will enjoy the wide open view of the National Forest Park
The 4 wonders of Tianzi Mountain: the Sea of Clouds, the Radiance of the Moonlight, Rays of Sunshine and the Snow in winter.
What to see in mount tianzi
御笔峰(Peak of Imperial Writing Brush)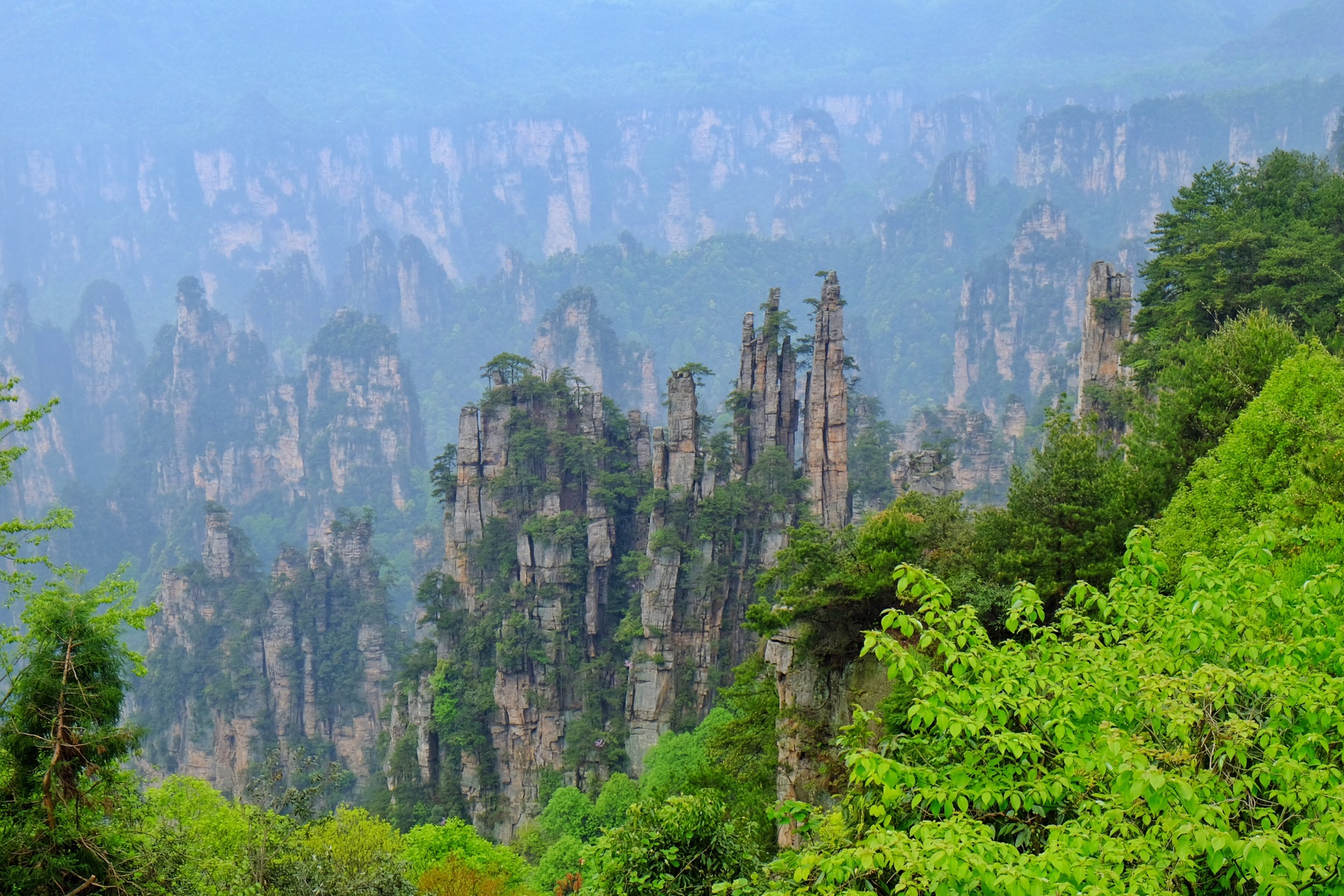 点将台(Dian Jiang Platform)
神龙堂(Holy Dragon Hall)
神兵聚会(Gathering of holy soldiers)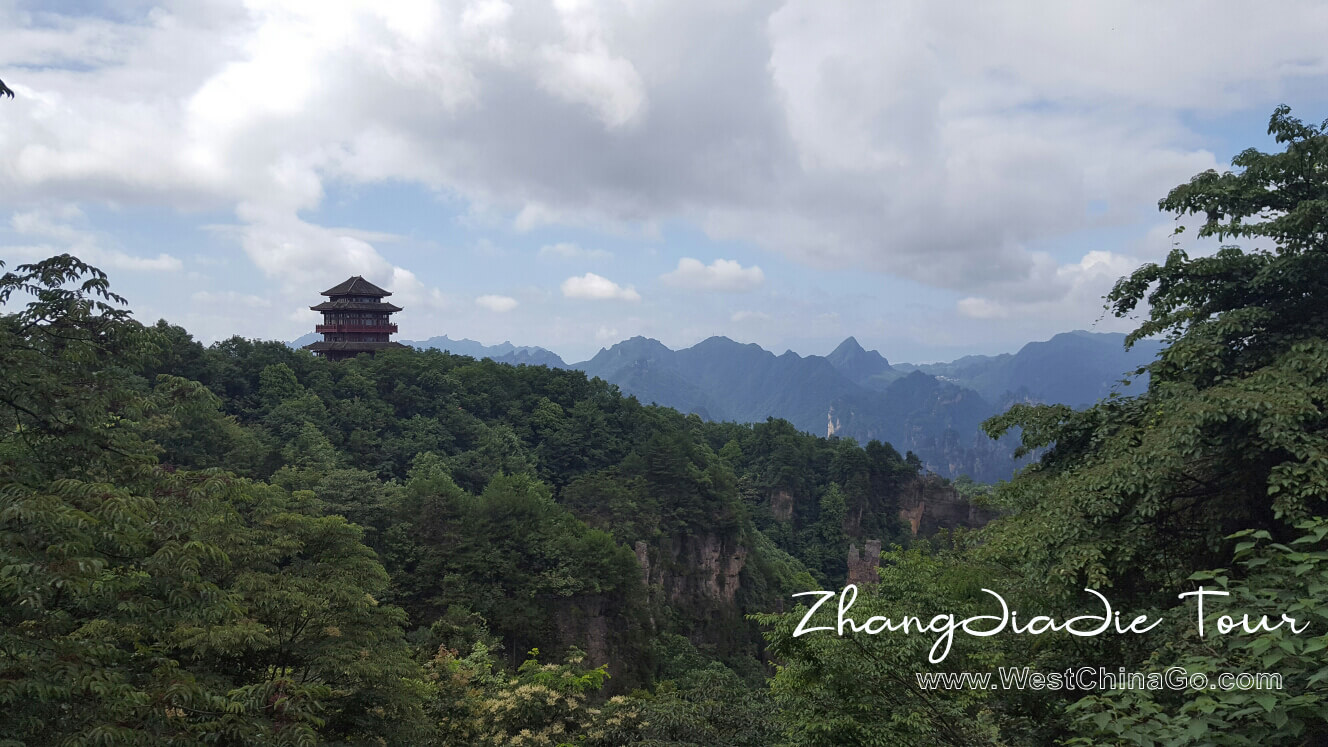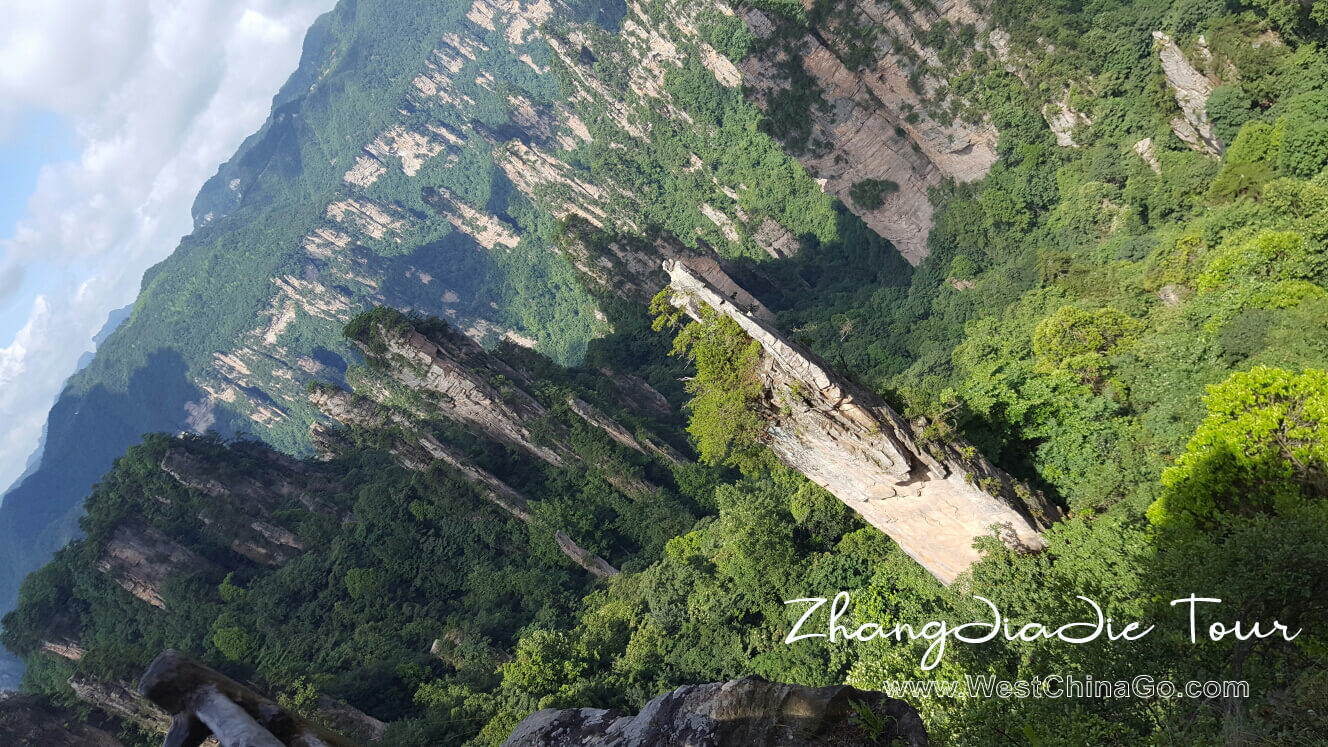 Yangjiajie Scenic Area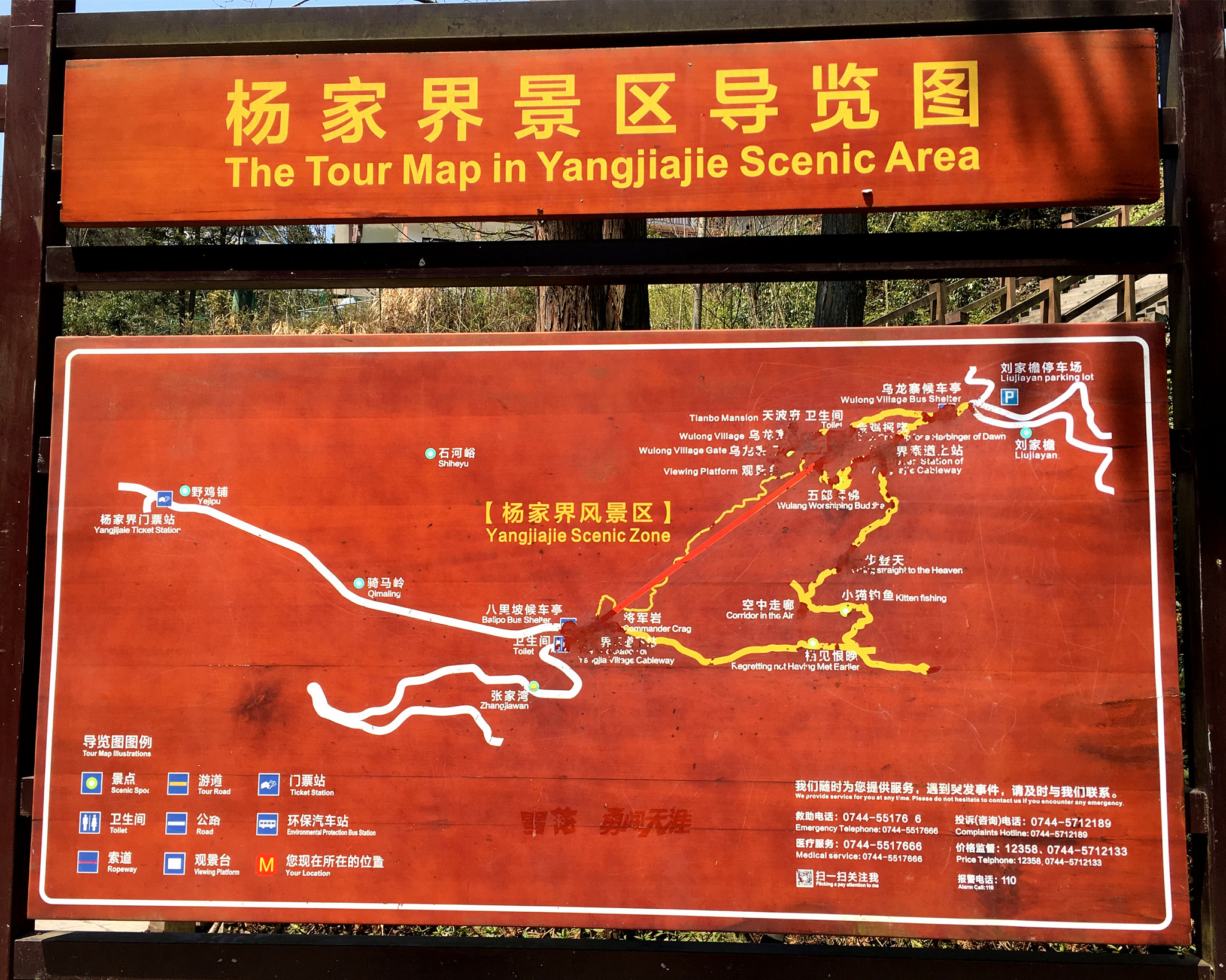 Yangjiajie is located in the southwest of Wulingyuan Scenic Area,It is famous for the quartz sandstone ,needle like karst formation with crystal clear springs and brooks.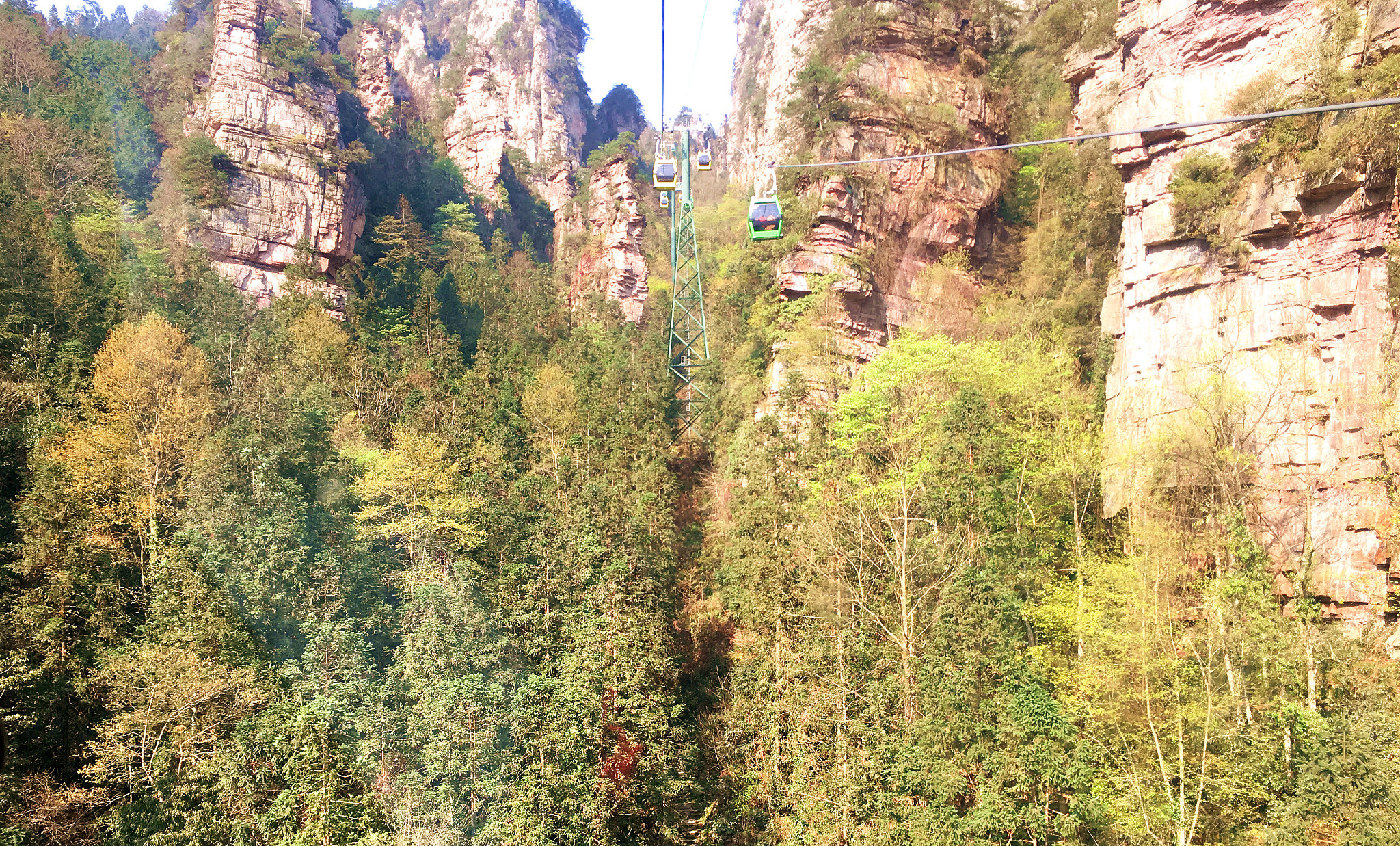 What to see in yangjiajie
Xiangzi Brook(香芷溪)
Natural Great Wall (天然长城)-Giant walls of rock slice through a vivid-green canopy.
One Step to Heaven(一步登天)
Tianbo Mansion(天波府)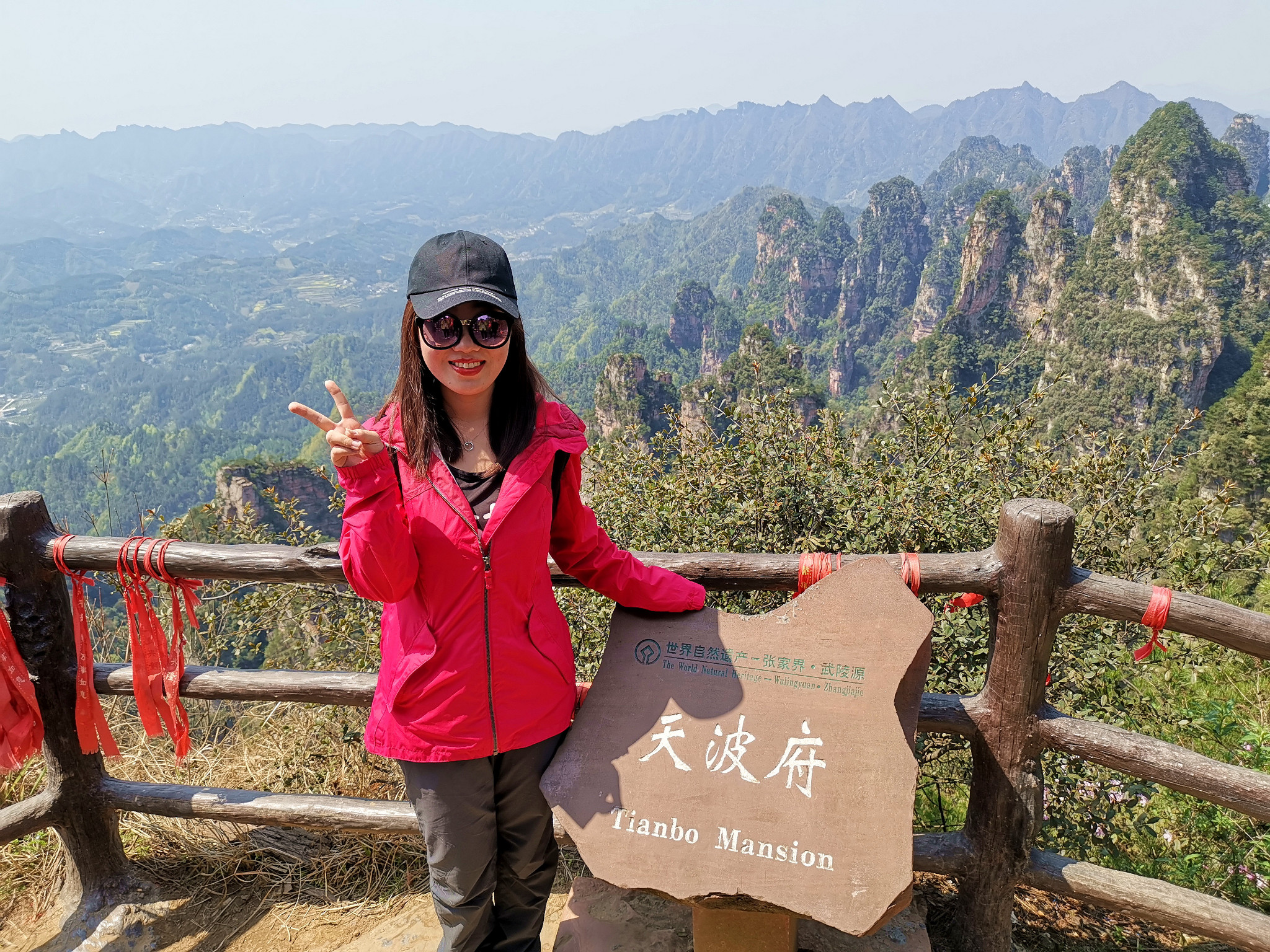 Bay of old vines古藤湾
White Crane Platform白鹤坪

Laowuchang(老屋场)
Locates between Yangjiajie& Tianzi Mountain, Less visited than Yuanjiajie&Tianzi Mountain, you will see equally jaw dropping views.
What to see
神兵聚会(Gathering of the holy soldiers)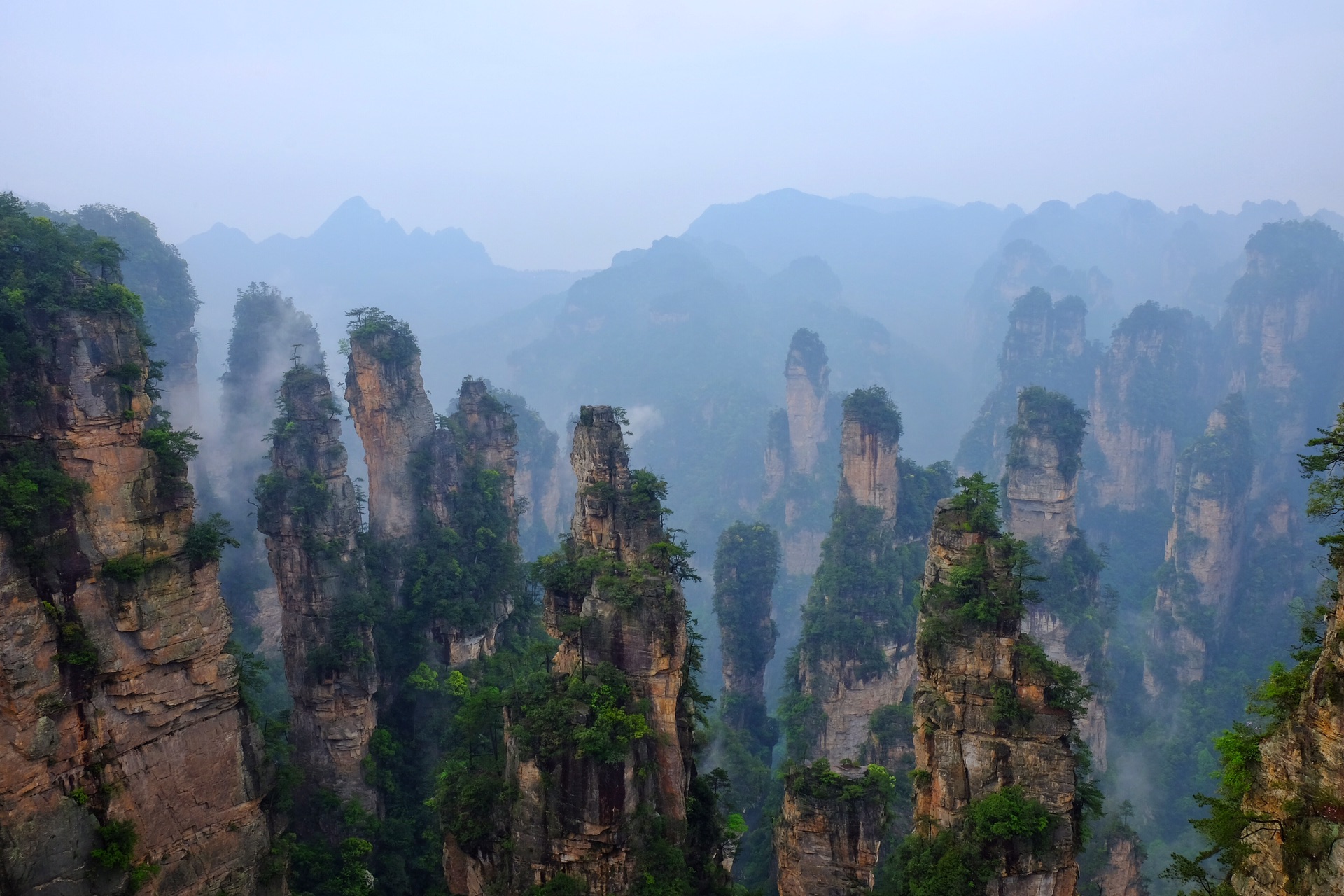 空中田园(Terrace Field in the Air)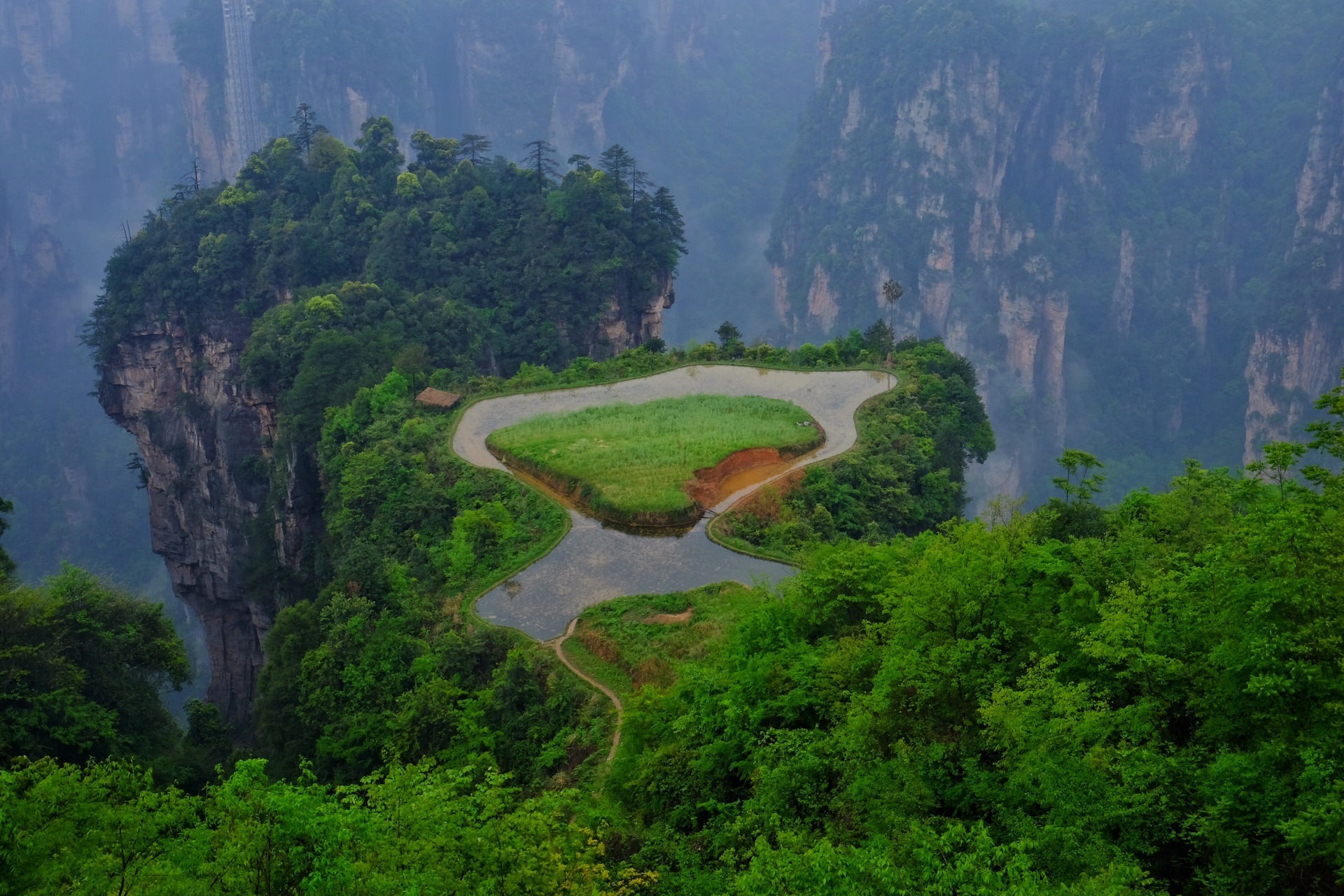 仙女散花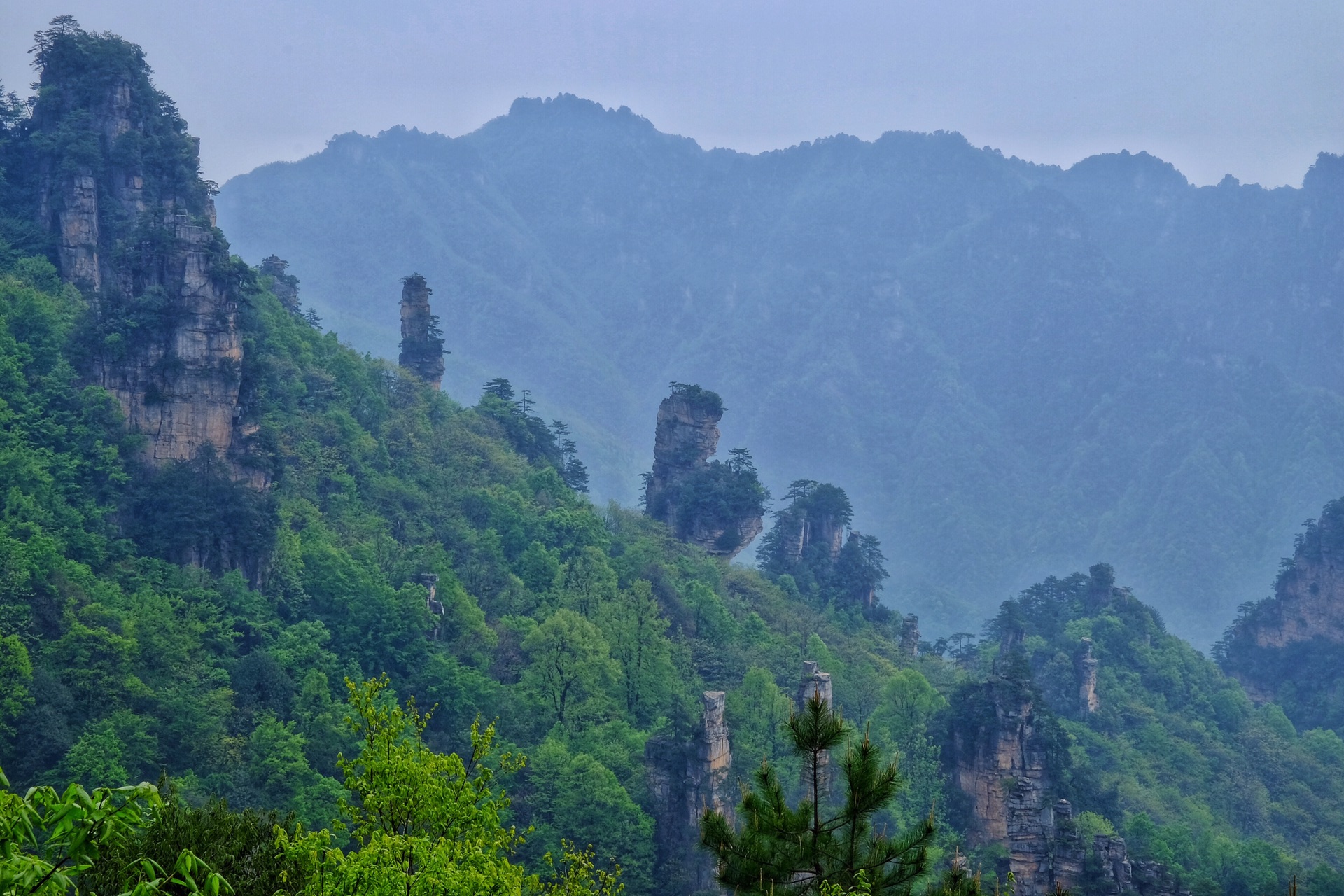 鸳鸯瀑布(Yuanyang Waterfall)

Yellow Stone Stronghold(黄石寨) Yellow Stone Stronghold is isolated from the major attractions such as Yuanjiajie,Yangjiajie and Tianzi mountain It reaches 1048 metres in height, from which you will be able to discover the first treasure of Zhangjiajie and one of the most famous in the region – The Five Fingers Peak [iframe width="100%" height="555″ src="https://www.youtube.com/embed/dKkCUa-KNU8″ frameborder="0″ allow="accelerometer; autoplay; encrypted-media; gyroscope; picture-in-picture" allowfullscreen="true"] Yellow Stone Stronghold is relatively easy to explore ,just do the loop on the top by taking the cable car to enjoy the spetacular view along the way. Highly recommend to do roundtrip cable to save time to see more other places. What to see Five Finger Peaks 手掌峰
Pillar of South Heaven 南天一柱
Welcoming Arhats 罗汉迎宾
Couple Rock 夫妻岩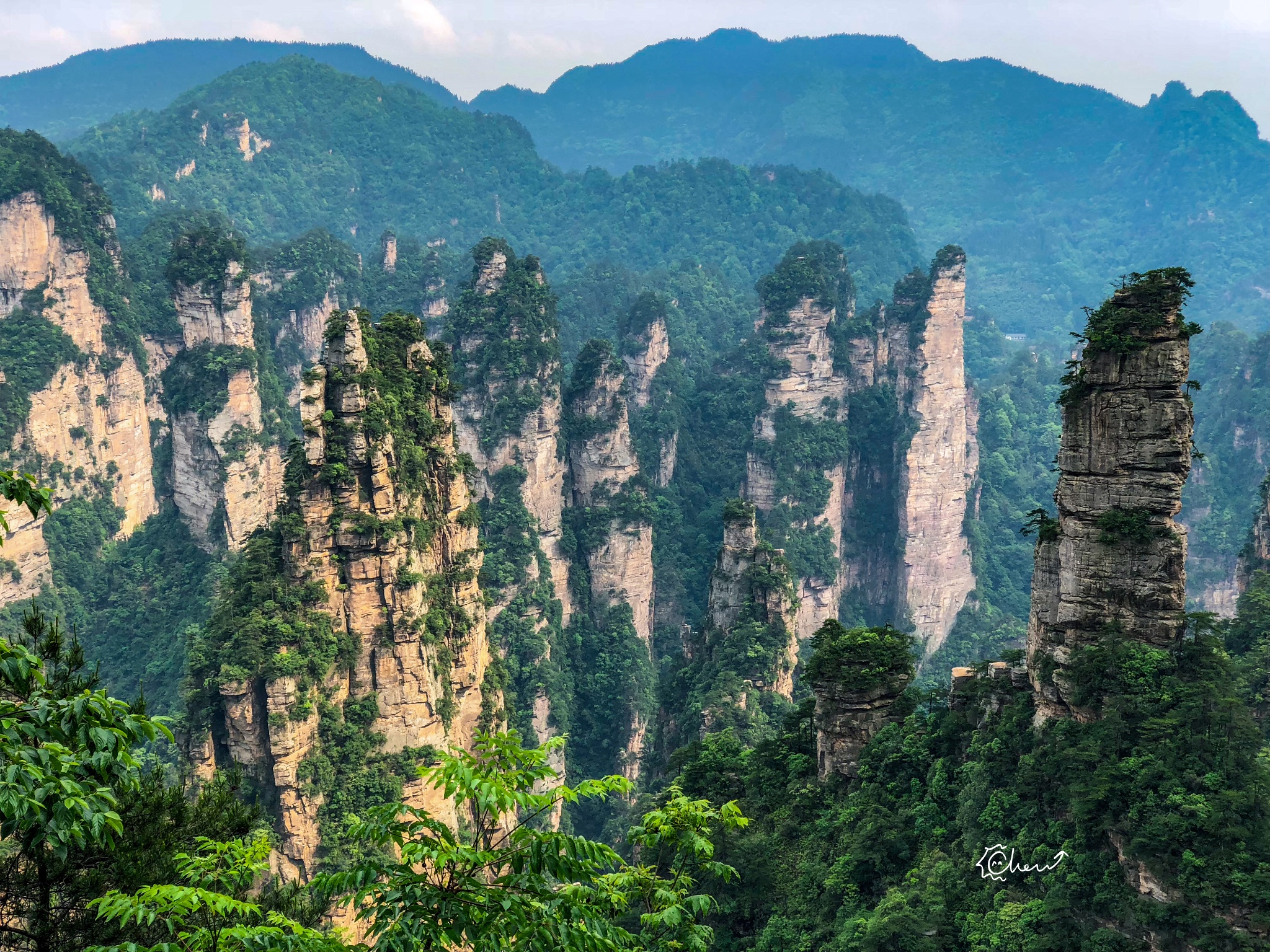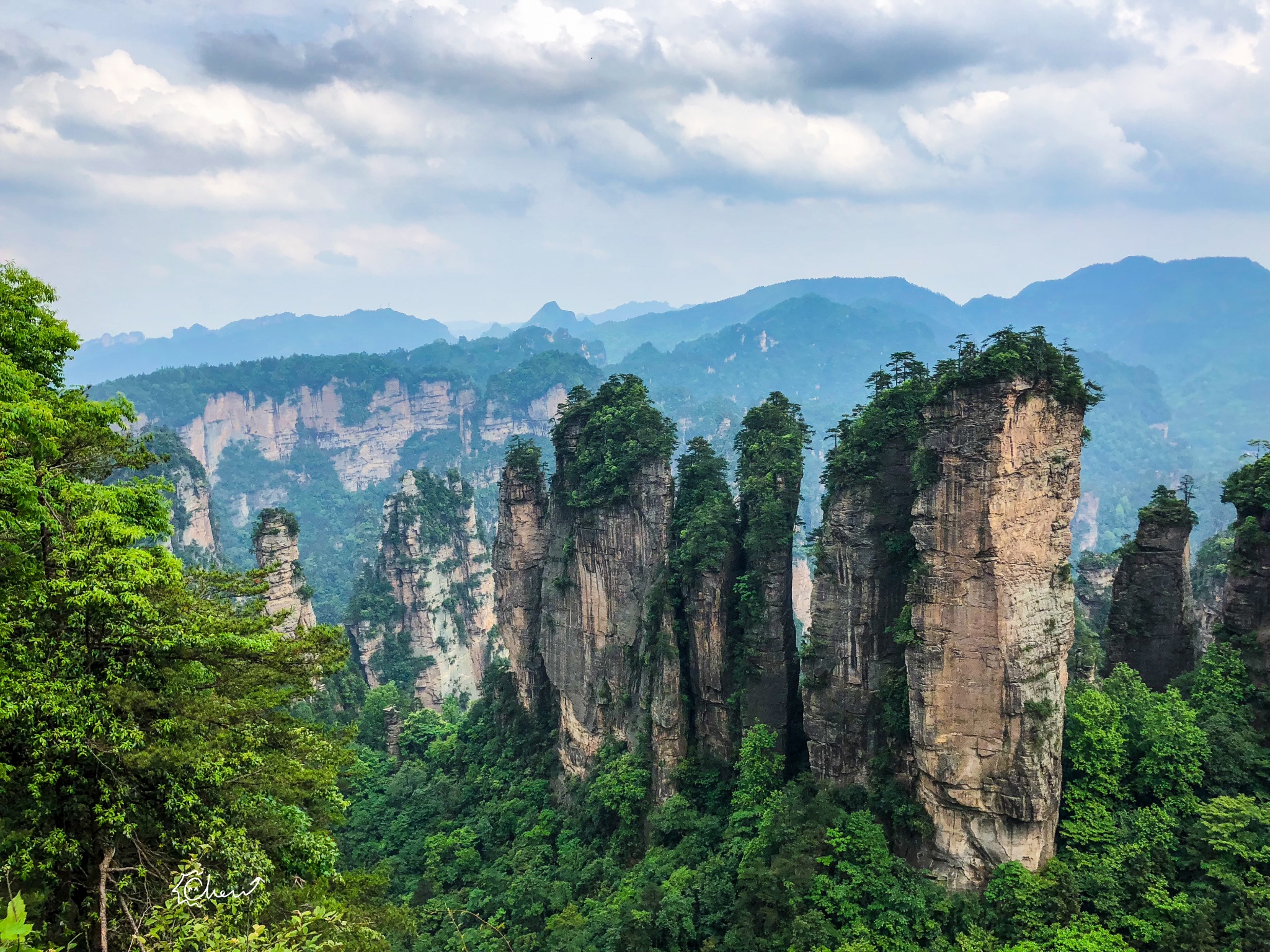 Walking along the Golden Whip Steam,giving you another angle from which you can view the amazing pillar-like peaks. From here they appear to shoot up into the sky like giant natural skyscrapers.

Adored by the Chinese, the peaks have been given a number of different poetic names, including the tallest which stands at 400 metres and is known as the Magical Eagle Protecting the Whip.

The water in the stream is clear, the air pure and the site very well maintained. It is a real treat for those who have been stuck in China's megacities for the first leg of their tour. The wildlife in the park is extremely varied and you may be lucky enough to spot a panther or a pangolin (an anteater like mammal) all of which inhabit the 350km2 national park. You may even stumble upon groups of monkeys.

[iframe width="100%" height="555″ src="https://www.youtube.com/embed/fOKnksB1_Pw" frameborder="0″ allow="accelerometer; autoplay; encrypted-media; gyroscope; picture-in-picture" allowfullscreen="true"]
Scenic Area Access and Prices
A ticket to the park costs 248 RMB for 4 days or 298 RMB for a week. Students, seniors and children have to pay 160 RMB and 193 RMB respectively. Children which are lower 1.2 meters go free of charge. The price is rather high, but it's definitely worth it! You will not regret a penny.
The ticket price includes all the areas and viewing platforms mentioned above, as well as all movements of buses within the park. However, a trip on the funicular, trams and elevators require an additional ticket.
Prices for cable cars and elevators:
Bailong elevator – 72 RMB.
Tianzishan Cable Car – 67 RMB one way / 134 RMB round trip.
Yellow Stone Village Cable Car – 65 RMB one way / 118 RMB round trip.
Tenli Gallery's Mini Train – 38 RMB one way / 52 RMB round trip.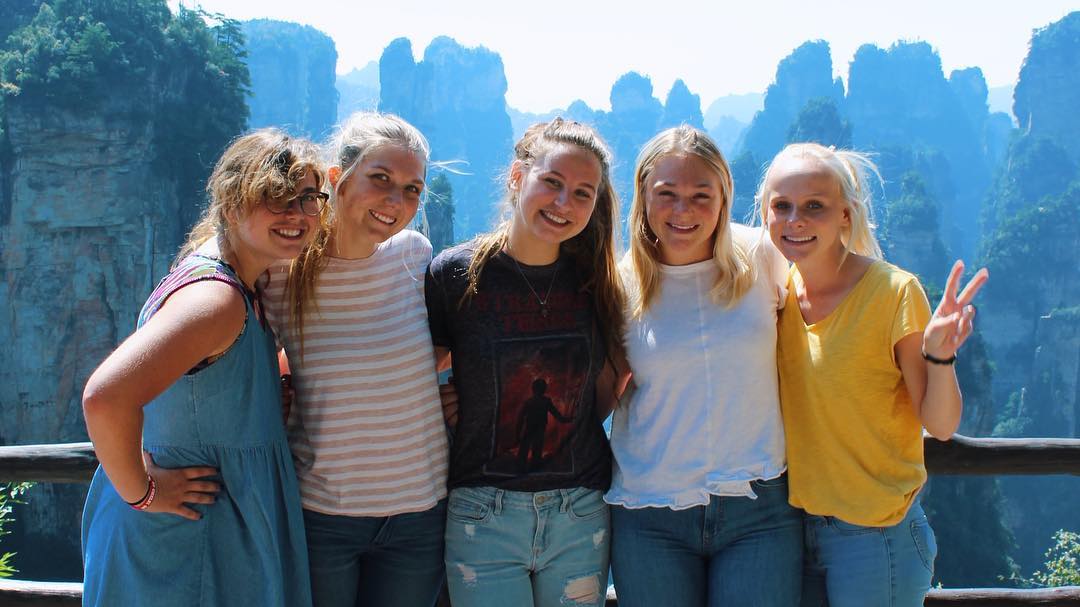 The Best Time for Visiting Zhangjiajie national park
China's summer holidays (July and August) and China's National Holidays (Labor day holiday from May 1 to 3 and National Holiday from October 1 to 7) see the biggest crowds.
From December to February it may snow or become frozen. It is very cold in the mountainous area, and with slippery roads and paths it is not very safe. The forest park is closed for one week in February for routine maintenance.
April to June is the rainy season when roads in the mountains are slippery and the mountains get the best cloud cover.
May to October is a high season. So prices are higher and more crowded in general.
The best time to visit the park is September and October, when the weather is comfortable, and it is not crowded in the park.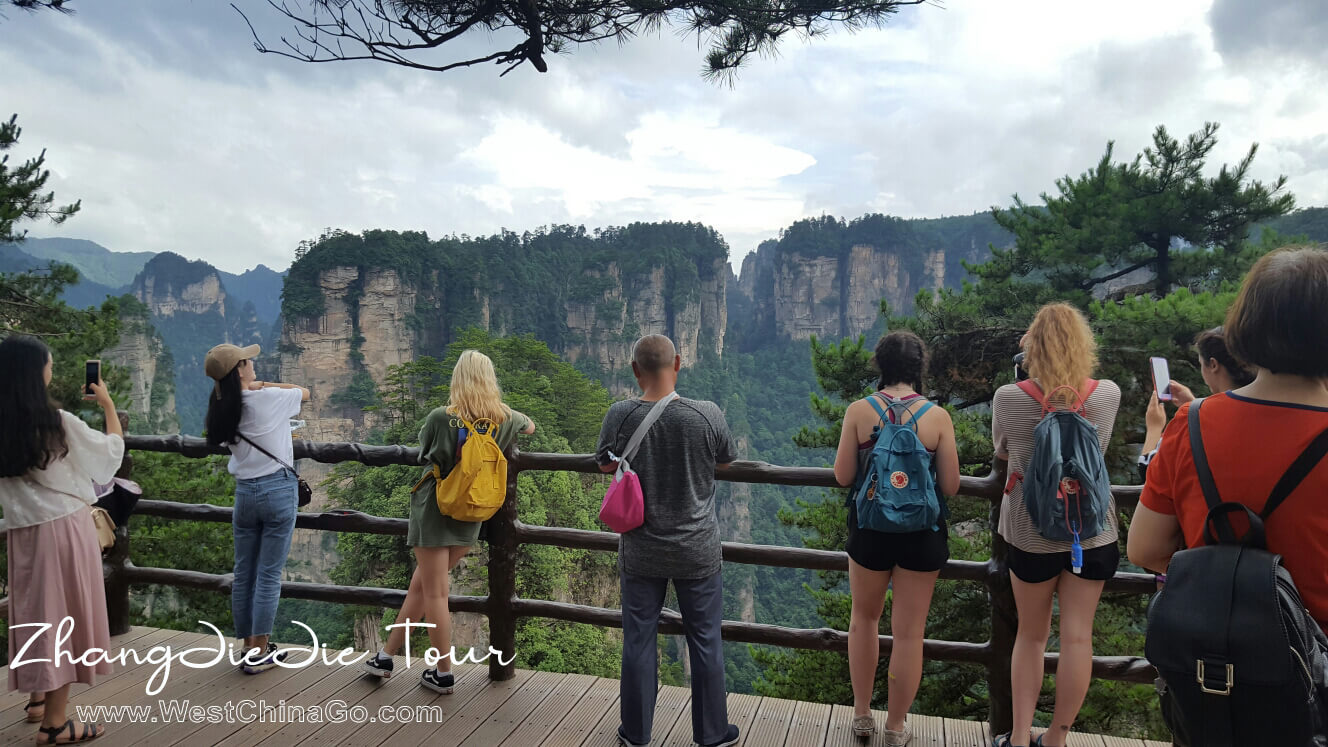 Facilities
Restaurants
There are only small restaurants scattered around each scenic area, which serves simple local food. Your guide will choose the best available restaurant based on your requirements. If you can eat at a restaurant close to the attraction you are visiting, you won't need to waste time in walking. And there is a McDonald's at Tianzi Mountain.
Local villages sell food like corn, fruit, and cucumber on the mountain, and there are small snack stalls selling water and snacks.
Toilets
There are maintained squat toilets at every major sight, but you must bring your own toilet paper. Queues are quite common in the peak travel season from April to October.
Where to Stay in Zhangjiajie?
I recommend to stay in Wulingyuan Town, also known as Zhangjiajie Village, or inside Zhangjiajie Park. Absolutely no need to stay in Zhangjiajie City, because it's located quite far from the park (50 km).
Wulingyuan Hotels
Close to the entrance to the park, so you can come early in the morning and return late at night. Infrastructure in Wulingyuan is much better than inside the park. Restaurants, shops, hotels from hostels to 5 star.
[iframe src="//maps.avs.io/hotels?color=%23feba31&locale=en&marker=84941.hotelsmap&changeflag=13&draggable=true&map_styled=false&map_color=%23feba31&contrast_color=%23FFFFFF&disable_zoom=false&base_diameter=16&scrollwheel=false&host=hotellook.com&lat=29.348462226941336&lng=110.54685949737552&zoom=15″ width="100%" height="400px" frameborder="0″ scrolling="no"]
Zhangjiajie National Forest Park Accommodation
On the Mount of Zhangjiajie National Forest Park
there are some hostel on top of the mountain, cluster around the DingXiangRong (丁香榕村) village. nearby the laowuchang also have hostel run by local,.The facilities of these hotels are simple and room are small. Hot water is supplied 24 hours, but some hotels may not supply hair dryers, etc. Breakfast is Chinese style with steamed bread, boiled eggs, and rice porridge.
Under The Mountain
Around the forest tickets box,wulingyuan tickets box,tianzi mount tickets box, there are many hostel or hotel to choose
wulingyuan have more hotel choice, and more prosperous than other, there is extra shopping street.
How to Get to Avatar Park?
Do you want to see hovering mountains from "Avatar" movie with your own eyes? Then you need to go to Zhangjiajie National Forest Park also known as Avatar Park. Amazing rock formations of this unique park are prototypes of world-famous "Hallelujah Mountains". Beauty and unusual nature of the park are incredible. Mountain peaks and caves, streams waterfalls, rare plants and animals. There is no photo that could show splendor and grandeur of this place. Experience your get in the place is much better than you can imagine.
It's not difficult to get to the famous park:
1. Fly to Hunan Airport. There are flights to Zhangjiajie from any big city in China.
2. Use taxi or bus to get to the park or to a hotel.
I recommend to use a taxi. It's not expensive and much more convenient that buses. The price could be 100 RMB – 300 RMB. It depend on time of the day, your skin color, amount of taxis on the parking etc. Normally drivers try do not use taximeters, so please be careful.
If you want to get to the park by bus, then go to the bus station (next to the train station and McDonald's). You need a bus that goes to the main entrance to the park. The name of the stop is Wulingyuan Menpiaozhan (武陵源 门票 站). It will cost you about 12 RMB.
A Piece of Advice
Queues are normal in the forest park, so please be patient and try to avoid Chinese national holidays. Bailong Elevator is the worst place (waiting time is 1–2 hours, sometimes even 4 hours!).
Come to the park early in the morning. Most of the tourists come after 10 am, and the park opens at 7 am.
Almost no one speaks English in remote provinces of China. It's better to learn a set of basic phrases to be able to communicate with the taxi drivers, to make an order in a cafe, etc. All names and addresses need to be written down in English and Chinese.
Not everyone in China can read and write. It's better to have pictures of everything that is important, including Danxia spots and a hotel. And to be able to pronounce it. It helps also as an additional information to a written address or a name.
Union Pay is a payment system in China. It's possible, even very likely that your Visa or MasterCard will not work. You need cash. Yuan. It's the only way that ensures a successful payment.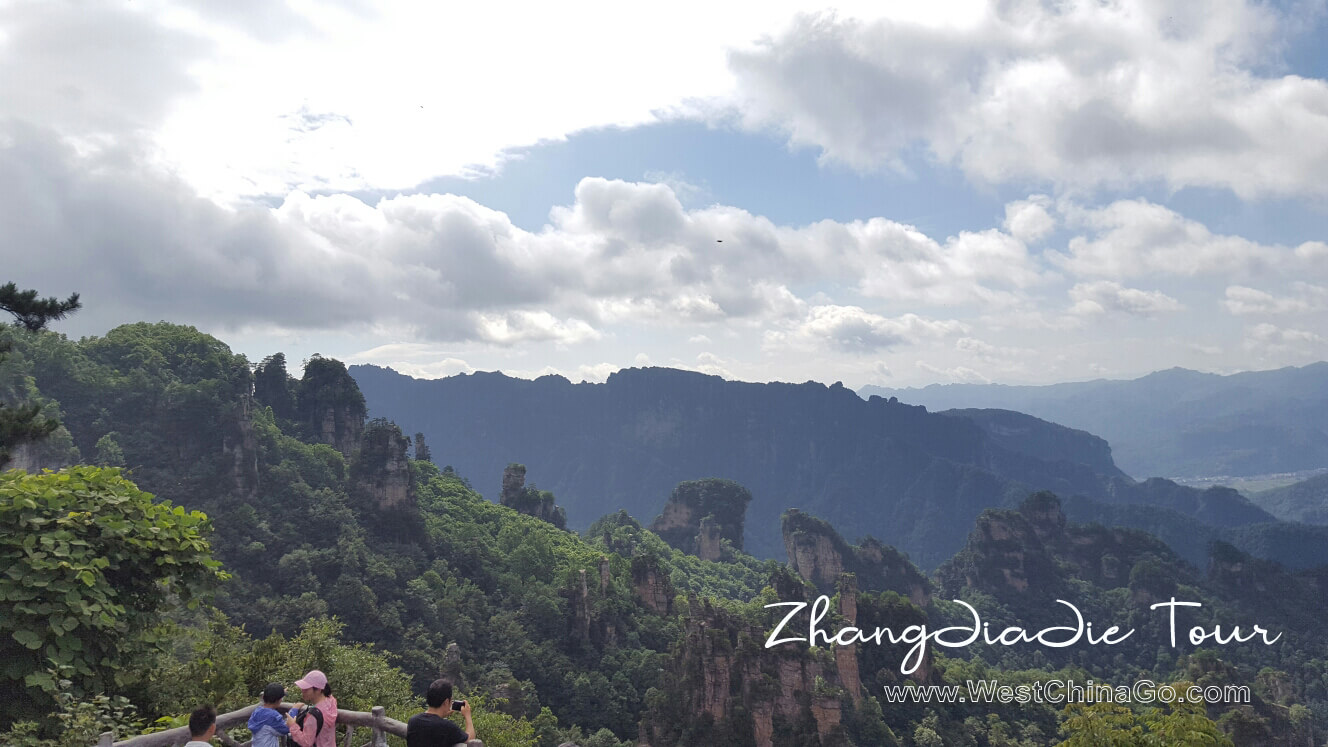 ZhangJiaJie Travel Guide
ZhangJiaJie Tour Package
[products limit="8″ columns="4″ category="zhangjiajie tour"]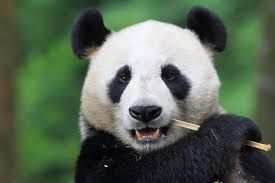 ChengDu WestChinaGo Travel Service
www.WestChinaGo.com
Tel:+86-135-4089-3980
info@WestChinaGo.com