SiChuan SanXingDui museum
• Chinese Name:广汉三星堆博物馆(遗址)
• Add:四川省德阳市广汉市丰富南兴镇真武村(西安路133号) Sanxingdui Historic Relics 618300,Guanghan Sichuan
• Founded: 1997
• Entrace Tickets: 80 CNY p/p
• Garden Tickets: 5 CNY p/p
• Visiting Time:1-3 Hours
• Opening Time 开放时间:8:30-17:00 (Monday Close)
• website: https://www.sxd.cn/en/index.html
• Phone: +86 838 551 0399 (0838-6665599)
SiChuan SanXingDui Museum Tour
SanXingDui Museum locate at guanghan city, which have 53 KM distance from chengdu.
the history of sanxingdui can date back to 3000-5000 years. which is long-lasting and big-scale and profound cultural heritage site in south-west china.
the museum composed of bronze part and comprehensive part. you can check golden, bronze ware,jade; pottery;elephant tooth….
三星堆遗址位于广汉市西北的鸭子河南岸,南距成都40多公里,东距广汉市区7公里,分布面积12平方千米,距今已有5000至3000年历史,是迄今在西南地区发现的范围最大、延续时间最长、文化内涵最丰富的古城、古国、古蜀文化遗址,在3000多年前的如此规模宏大的城市在全国乃至世界都是非常少见的。遗址群年代上起新石器时代晚期,下至商末周初,上下延续了近2000年。
来到三星堆博物馆,主要了解的有几点:
sanxingdui is capital of the ancient shu kingdom , as well as political center, the discovery of sanxingdui put the "shu" culture forward to 2000 years三星堆是当时古蜀国的都城,四川地区的政治中心,它的发现,为已消逝的古蜀国提供了独特的物证,把四川地区的文明史向前推进了2000多年。
三星堆的考古发现与一些零星古史相吻合,比如古书中记载的蚕丛"其目枞"与三星堆的青铜人像造型相吻合;古蜀国的几位蜀王蚕丛、柏灌、鱼凫、杜宇都与虫、鱼、鸟有关系,而三星堆出土的大量文物上有鱼或者鸟的造型,特别是鸟,应该是与当时的鸟崇拜有关;另外古书还记载,"蚕丛、鱼凫皆都于瞿上一地",而"瞿上"就是广汉的三星堆,这些都可以作证传说中的古蜀国和几代蜀王都是真实存在的。
there are precious national-class treasure, and never go to abroad to exhibit for ever in conformity of national regulation.三星堆的五件国宝:青铜神树、青铜纵目面具、玉璋、青铜大立人、金杖,其中神树和青铜大立人都是全国永久性禁止出外巡展的文物,是只能在三星堆才能看到的。
SiChuan SanXingDui Museum
SiChuan SanXingDui Museum
SiChuan SanXingDui Museum
SiChuan SanXingDui Museum
SiChuan SanXingDui Museum
SiChuan SanXingDui Museum
SiChuan SanXingDui Museum
SiChuan SanXingDui Museum
SiChuan SanXingDui Museum
SiChuan SanXingDui Museum
SiChuan SanXingDui Museum
SiChuan SanXingDui Museum
SiChuan SanXingDui Museum
SiChuan SanXingDui Museum
First Time Excavation of SiChuan SanXingDui Museum
三星堆遗址最早是1929年时,当地村民燕道诚和他儿子燕青保在自家院子旁挖沟渠,挖着挖着突然发现了一堆玉石器。燕道诚怀疑里面还藏有珠宝金器,不敢声张,又用土把它们掩埋了。夜深人静的时候,才发动全家一起连夜搬运玉石器回家,这也就是三星推出土的第一批文物,但大多被燕家售卖或者送人了,流失的比较多,现在博物馆的综合馆里还能看到一件当时燕家挖出的首批文物中的一个大石壁,石壁的右上角还刻着燕家人的名字"燕三太"
这样的东西非常珍贵而且罕见,一个村民要是拿出去,别人肯定是要起疑心的。所以燕家挖到宝的消息在当地就逐渐传开了,这种传言引起了在广汉的英国传教士董宜笃的兴趣,他就联系了华西大学博物馆馆长葛维汉一起对三星堆进行了调查。1934年,葛维汉教授带领考古队开始在燕家院子附近进行了发掘,一场长达半个多世纪的三星堆遗址考古热由此展开。经过多次调查和发掘。尤其是1986年7月至9月间,两个大型祭祀坑相继被发现,几千件精品文物的横空出世,震惊了全国,也轰动了世界。
古蜀王国是没有自己的文字的,三星堆出土的所有文物上都没有文字的记录,只是出现了下面的七个符号,到底是什么意思,已经无从考证了。
SiChuan SanXingDui Museum Exhibition
三星堆博物馆主要有"综合馆"和"青铜馆"两个展馆,"综合馆"的6个展厅通过出土的众多文物,从日常用的陶器、原始货币到祭祀用的玉器、青铜、金器,展示了三星堆文化的历史变迁和璀璨文明,而"青铜馆"是把三星堆遗址出土的青铜制品单列成馆,大家都知道,三星堆的青铜器是非常精美的,繁复的工艺、独特的造型再加上宏大的形体,都反映了当时青铜工艺的最高水平。现在流行的游戏中,都以青铜为最低等级,但在这里,青铜才是真正的王者。
虽然三星堆遗址的发现,给神秘的古蜀文明提供了很多的实物佐证,但由于那时没有文字的记载,再加上三星堆文化在延续了近2000年后于鼎盛时期就突然消失了,考古学家对如此久远前的历史,也只能靠推测和猜测,给我们留下了许多未解之谜,等待后人去发现。
逛博物馆,大家一定要结合讲解,否则会错过很多精彩的背后历史和故事,可以请一个讲解员,或者租讲解器(10元一台),总之千万不要只是干看,那样会觉得比较枯燥而且无法了解整个历史。
SanXingDui Museum Guide Service
If you need a museum guide, please employ one at the reception desk in Gallery One.
Price: ¥120  (1-20 persons)
Chinese, Cantonese, Tibetan:80 CNY(Group below 20 persons)
English, Japanese:¥120(Group below 20 persons)
Guide Range:Gallery 1 & Gallery 2
It takes about 80 minutes each guide service.
Chinese & English audio guiding device free of charge. Please deposit RMB 200 Yuan and your valid credential. If damaged or lost, you should compensate according to the cost price.
SiChuan SanXingDui Museum Video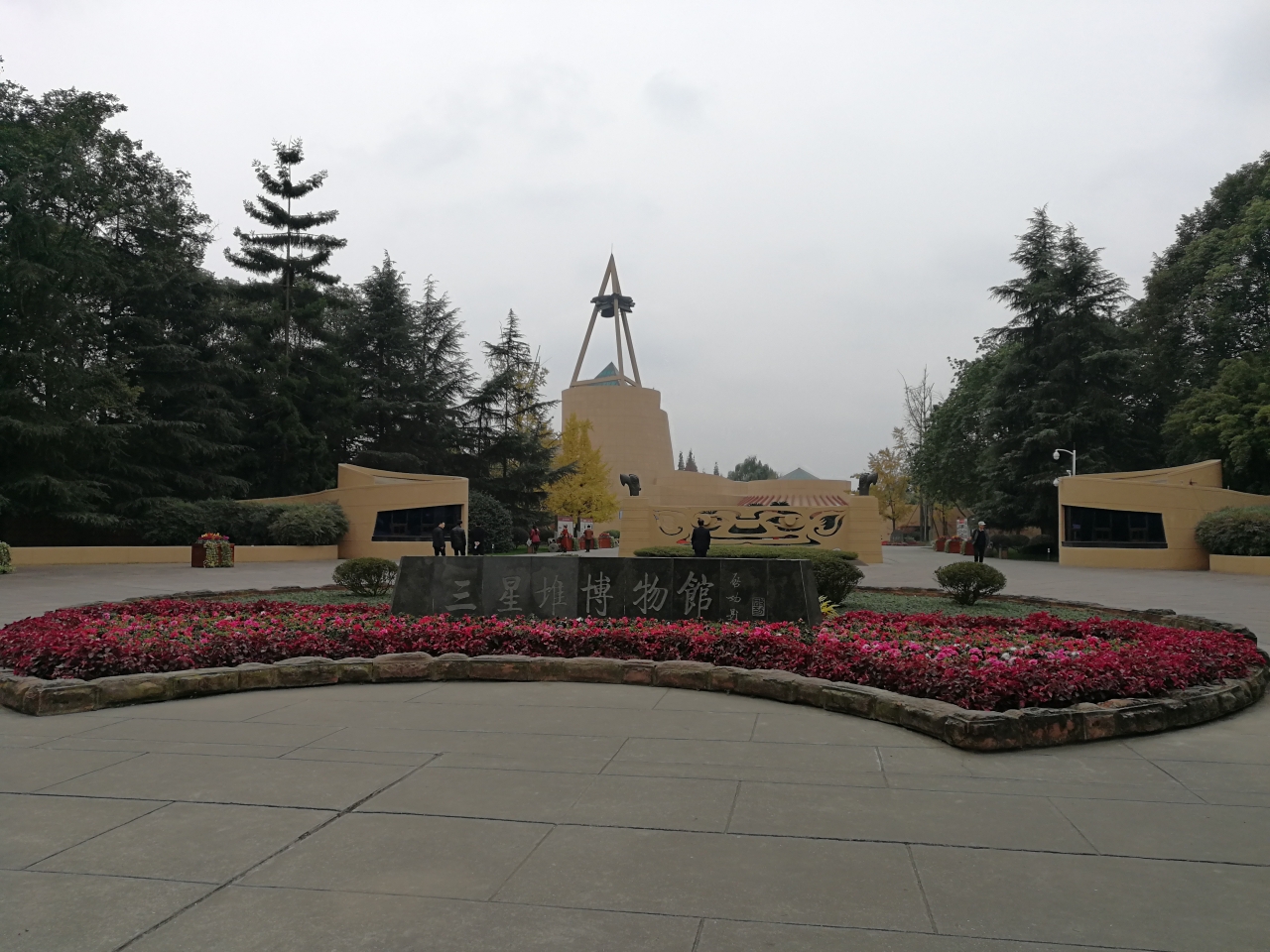 How to Get to SiChuan SanXingDui Museum from ChengDu
Including:
5 seats or 7 seats car with good condition
round way trip
Parking fee,fuel cost,toll gate fee…
Driver's MEAL
insurance coverage of passengers
ChengDu Hotel Pick up and drop off
Excluding:
scenic spot admission tickets
scenic spot cable car fee…..
personal expense
english tour guide
tips for driver, depends on service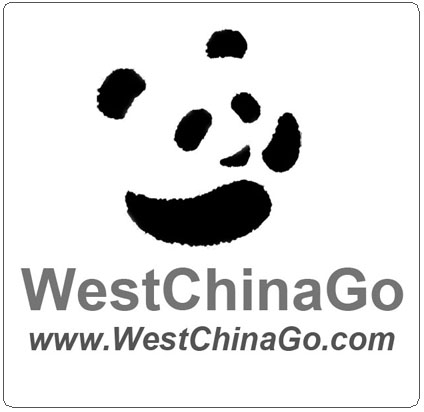 ChengDu WestChinaGo Travel Service
www.WestChinaGo.com
Address:1Building,1# DaYou Lane,,DongHuaMen St, JinJiang District,ChengDu.China 610015
Tel:+86-135-4089-3980
[email protected]
SiChuan SanXingDui Museum Tour
1 Day Sanxingdui tour Itinerary (Recommend)
because almost they are same direction.
Morning:Visiting The ChengDu Panda Base
Afternoon:Vist the Sanxingdui Museum
三星堆遗址是迄今为止西南地区发现的范围最大、延续时间最长、文化内涵最丰富的古蜀文化遗址。
博物馆分为综合馆和青铜馆,可欣赏到出土的大量金、青铜器、玉器、陶器、象牙等文物,都带有鲜明的巴蜀文化特征。
青铜馆是遗址文物的精华所在,不可错过。
SiChuan SanXingDui Museum History Discovery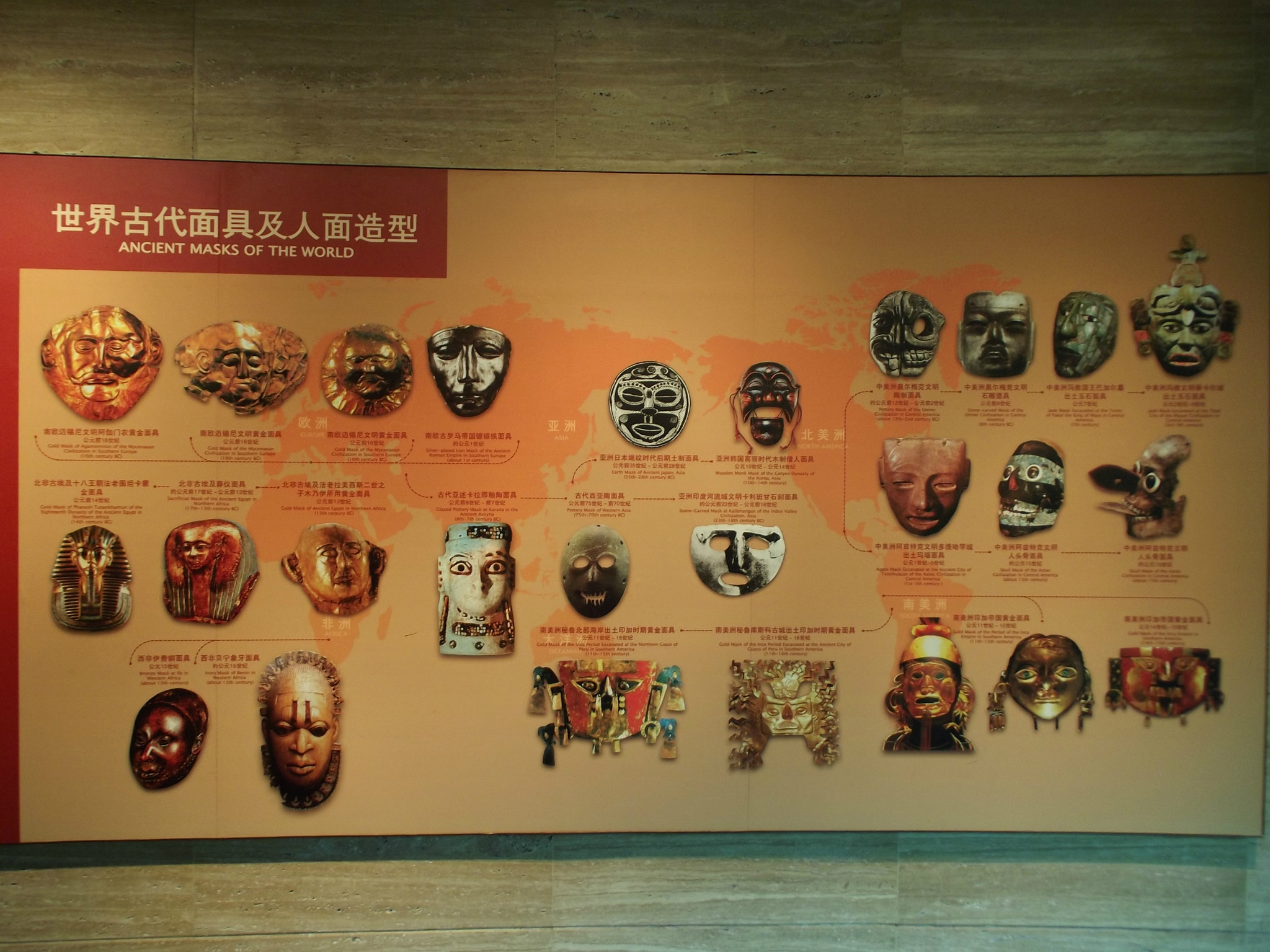 SiChuan SanXingDui Museum Tourist Map