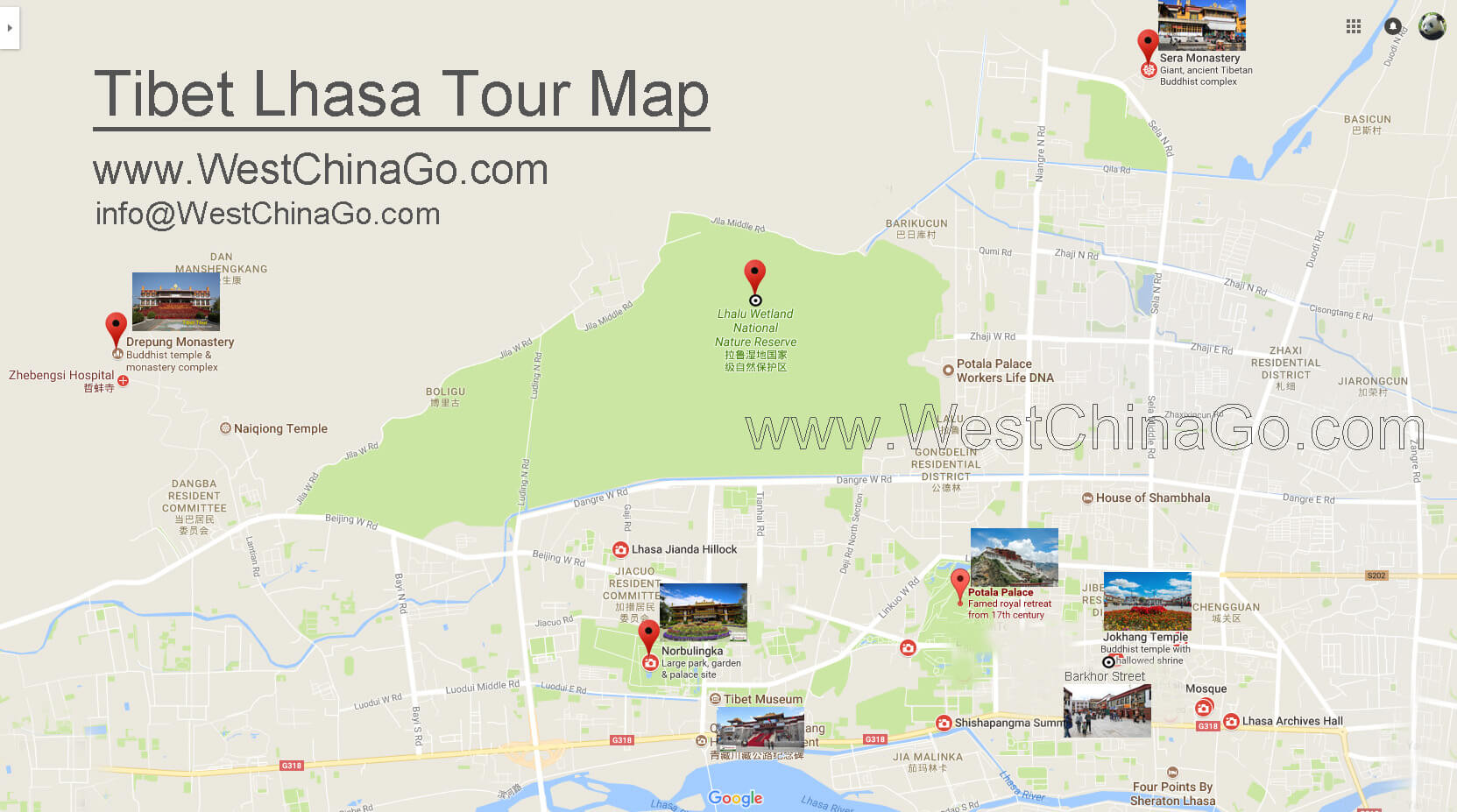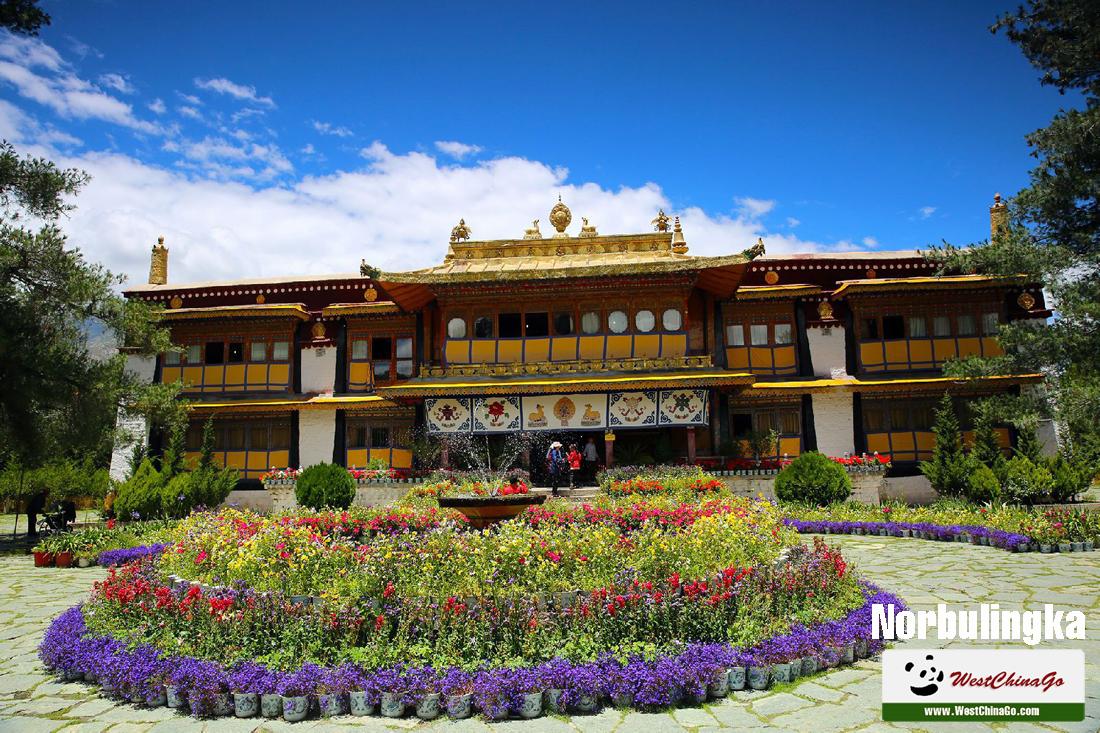 Lhasa Norbulinka
Lhasa Norbulinka
Norbulingka (Standard Tibetan: ནོར་བུ་གླིང་ཀ་;literally "The Jewelled Park") is a palace and surrounding park in Lhasa, Tibet, China, built from 1755,It served as the traditional summer residence of the successive Dalai Lamas from the 1780s up until the 14th Dalai Lama's exile in 1959. Part of the "Historic Ensemble of the Potala Palace", Norbulingka is recognized as a UNESCO World Heritage Site, and was added as an extension of this Historic Ensemble in 2001.It was built by the 7th Dalai Lama and served both as administrative centre and religious centre. It is a unique representation of Tibetan palace architecture.
Norbulingka Palace is situated in the west side of Lhasa, a short distance to the southwest of Potala Palace. Norbulingka covers an area of around 36 hectares (89 acres) and considered to be the largest man made garden in Tibet
Lhasa Norbulinka Overview
In Tibetan, Norbulingka means "Treasure Garden." or Treasure Park". The word 'Lingka' is commonly used in Tibet to define all horticultural parks in Lhasa and other cities.When the Cultural Revolution began in 1966, Norbulingka was renamed People's Park and opened to the public
Norbulingka park is considered the premier park of all such horticultural parks in similar ethnic settings in Tibet. During the summer and autumn months, the parks in Tibet, including the Norbulinga, become hubs of entertainment with dancing, singing, music and festivities. The park is where the annual Sho Dun or 'Yoghurt Festival' is held..
The Norbulingka palace has been mostly identified with the 13th and the 14th Dalai Lamas who commissioned most of the structures seen here now. During the invasion of Tibet in 1950, a number of buildings were damaged, but were rebuilt beginning in 2003, when the Chinese government initiated renovation works here to restore some of the damaged structures, and also the greenery, the flower gardens and the lakes.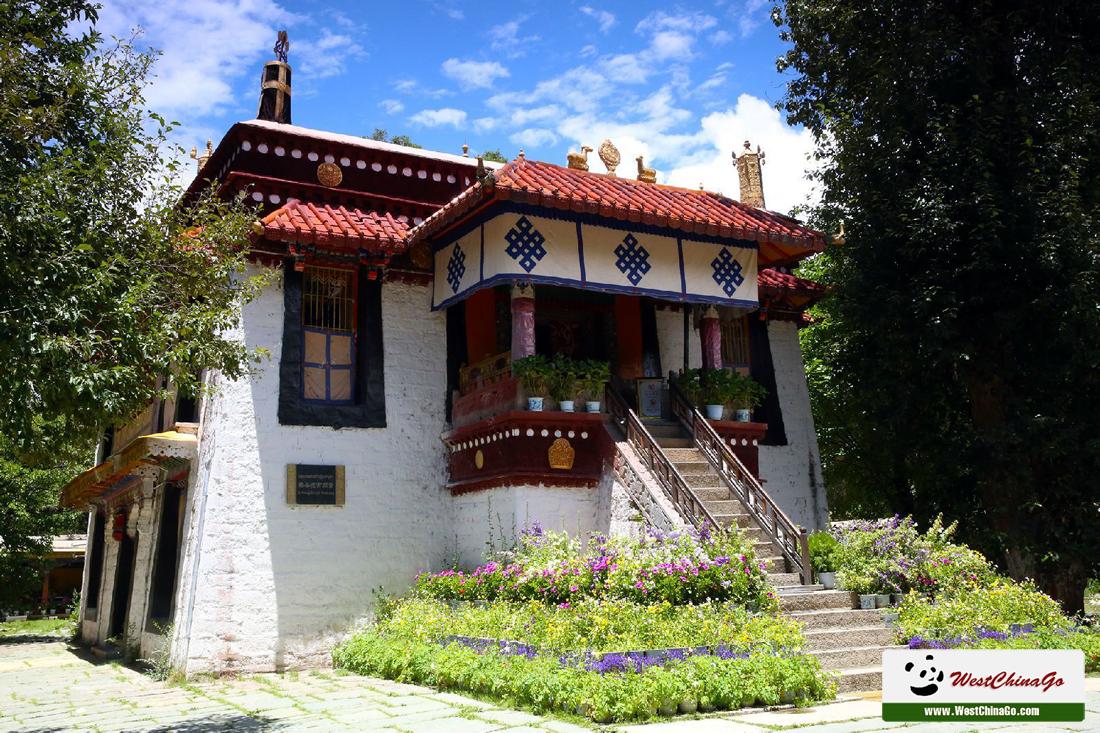 Admission Fee
Peak Season, May to October: 60 RMB/Per
Off Season, November to Next April 60 RMB/Per
Lhasa Norbulinka
► Chinese Name: 罗布林卡
► Address: center of lhasa, Tibet, China
► Opening Time: 09:30AM–17:30PM
► Building Time 18th century
► Recommend tour time3 hour
► perserve: 30,000 cultural relics of ancient Tibetan history
► Phone: 0891-6826274
► botany》100 species
► Room: 374 rooms
► Total Area:360 thousand sqm
Useful Info
The following articles can give you useful info.travel guide and thing to do help you plan the best mount tour,for your reference.
Lhasa Norbulinka Tour Map
Lhasa Norbulinka Video
Lhasa Norbulinka Travel Guide
Everyday at 11:00, there will Tibetan Opera show in Norbulingka.
During the Shoton Festival, lots of Tibetan Opera show will be presented, do not miss them.
Do not take photos with flash on.
Lhasa Norbulinka Tour Photo