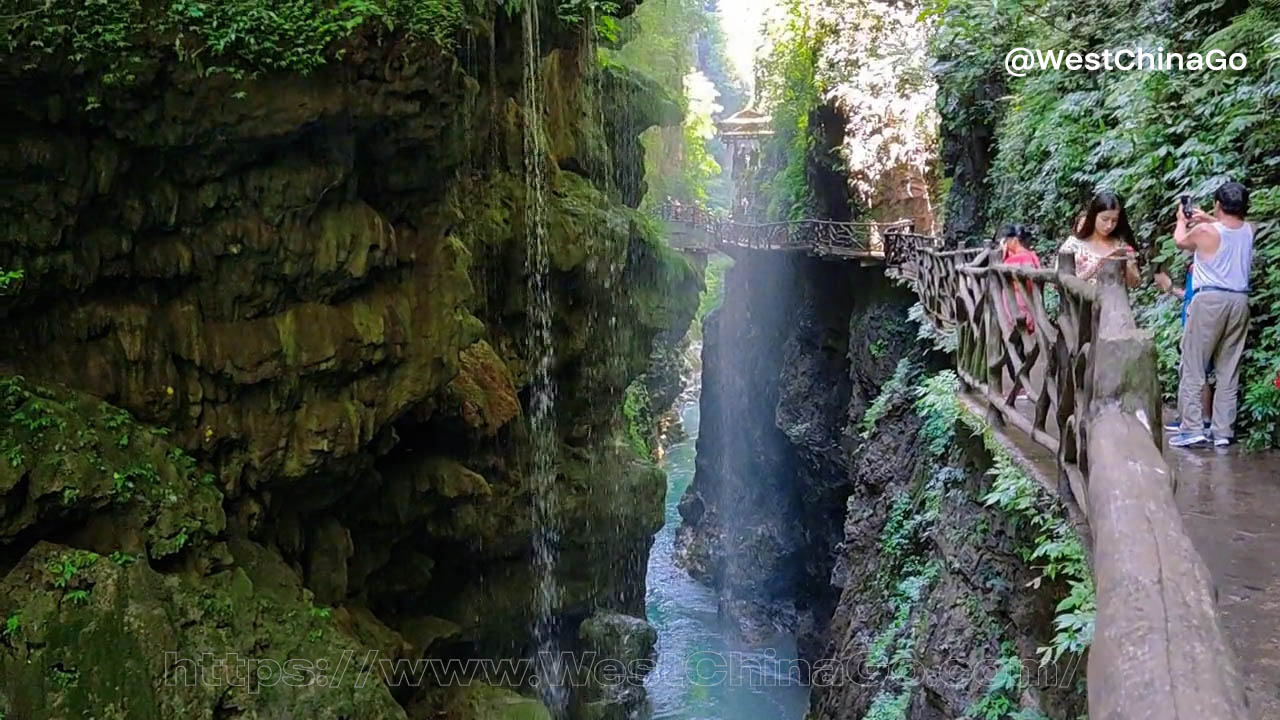 Tongren Grand Canyon
Chinese Name: 铜仁大峡谷
Add: 贵州省铜仁市松桃苗族自治县
Ticket: 120 CNY
Attractions Level:
Opening Time: 09:00-16:30
Tel: 18974335999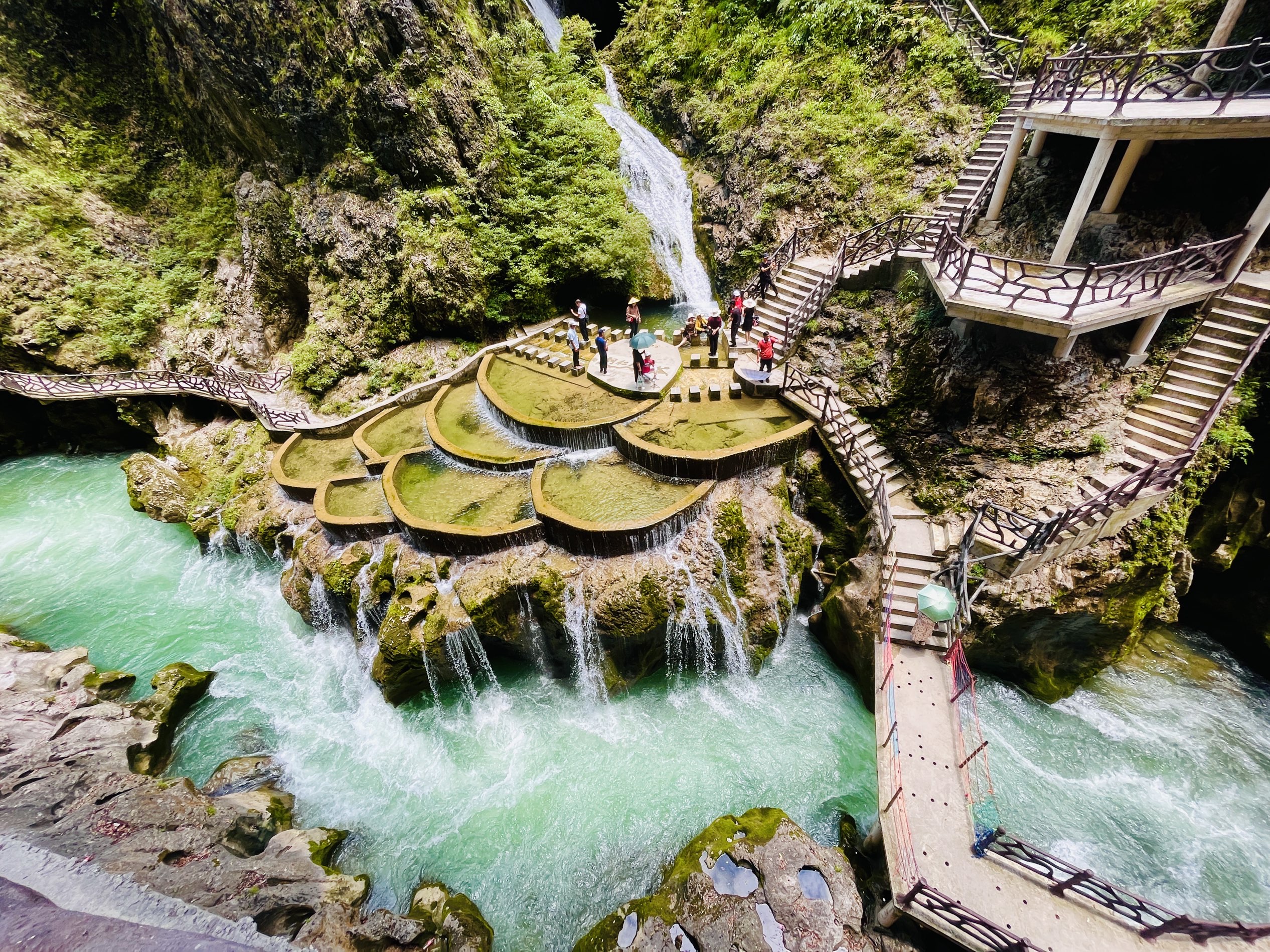 Tongren Grand Canyon
Nearby Transportation
Tongren Grand Canyon Tourist Scenic Spot is located in the Daxing Town area in the south of Songtao Miao Autonomous County near Tongren Phoenix Airport, 25 kilometers away from Tongren City, 35 kilometers away from Phoenix Ancient City in Hunan Province, and within 500 kilometers away from Guiyang, Changsha, Chongqing and other provincial capital cities. The gate of Daxing Expressway near the airport is about 7 kilometers away from Tongren Grand Canyon Scenic Area. You can take a plane at Tongren Phoenix Airport to enjoy the beautiful scenery of Tongren Grand Canyon from a high altitude.
Feature
The river course in the scenic spot runs north-south, and it is about 10 kilometers from the outlet of the Macaohe Power Station in Daxing Town, the development area of the scenic spot, to the end of the Pinghu tour. The area is 408-520 meters above sea level, and the rafting river is 408-428 meters above sea level. The karst landform has created many canyons in the Wuling Mountains, but the Tongren Grand Canyon is the most representative one among them.
Range
The river in Tongren Grand Canyon originates from the Suma River in Kerong in the Laer Mountain Area of Fenghuang. Tongren Grand Canyon starts from the outlet of Mancaohe Hydropower Station to the dam of Tianshengqiao Hydropower Station.
Chracteristic
In the scenic area, there are clear water and strange rocks, lush forests and flowers, shrouded in clouds and mist, cliffs, karst caves and waterfalls, and the scenery is charming. The Tongren Grand Canyon tourist attraction is divided into three parts, one is the canyon, the other is rafting, and the third is the flat lake tour. It integrates steepness, seclusion, seclusion, openness, strangeness and danger into one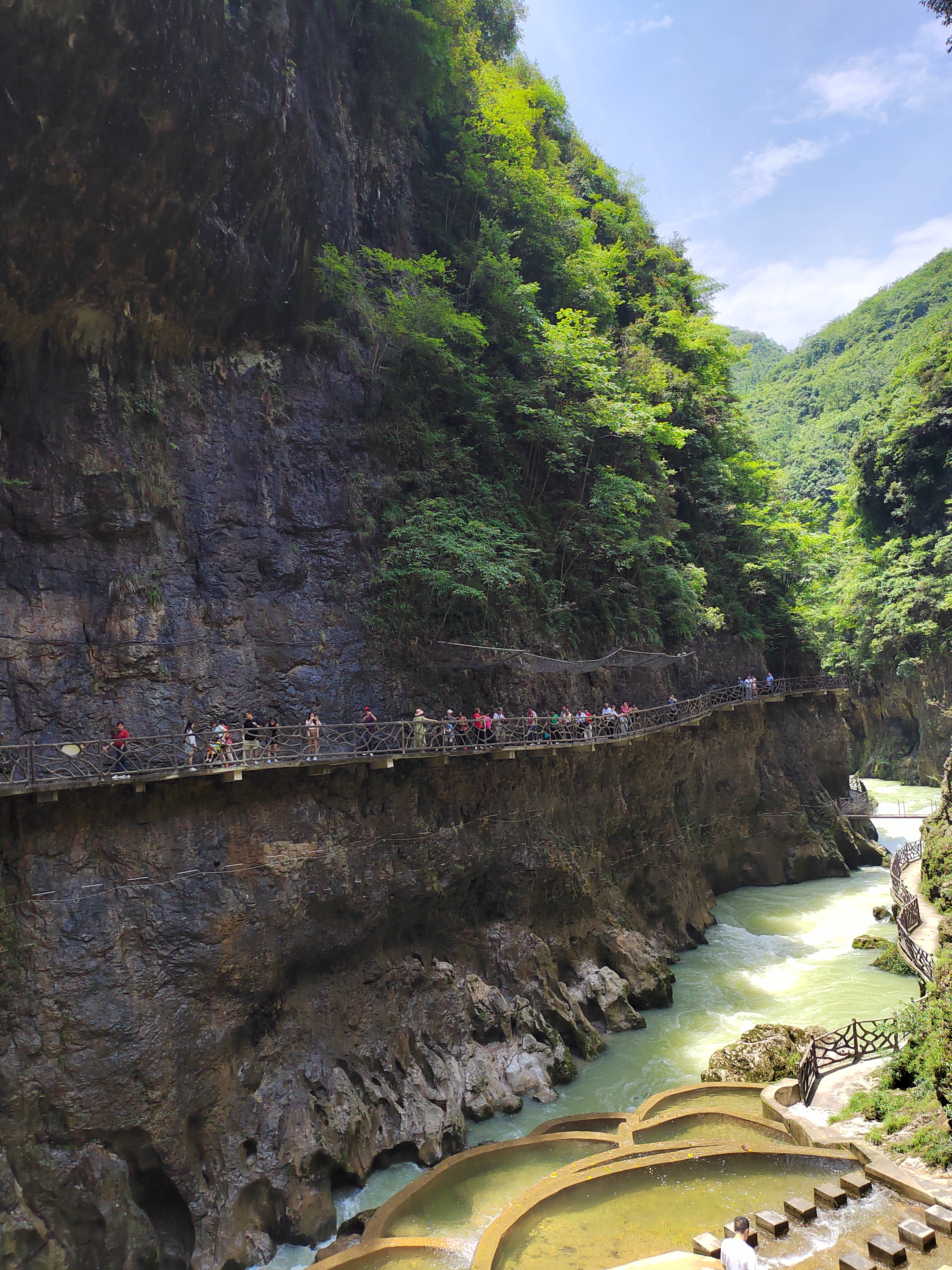 Tongren Grand Canyon Video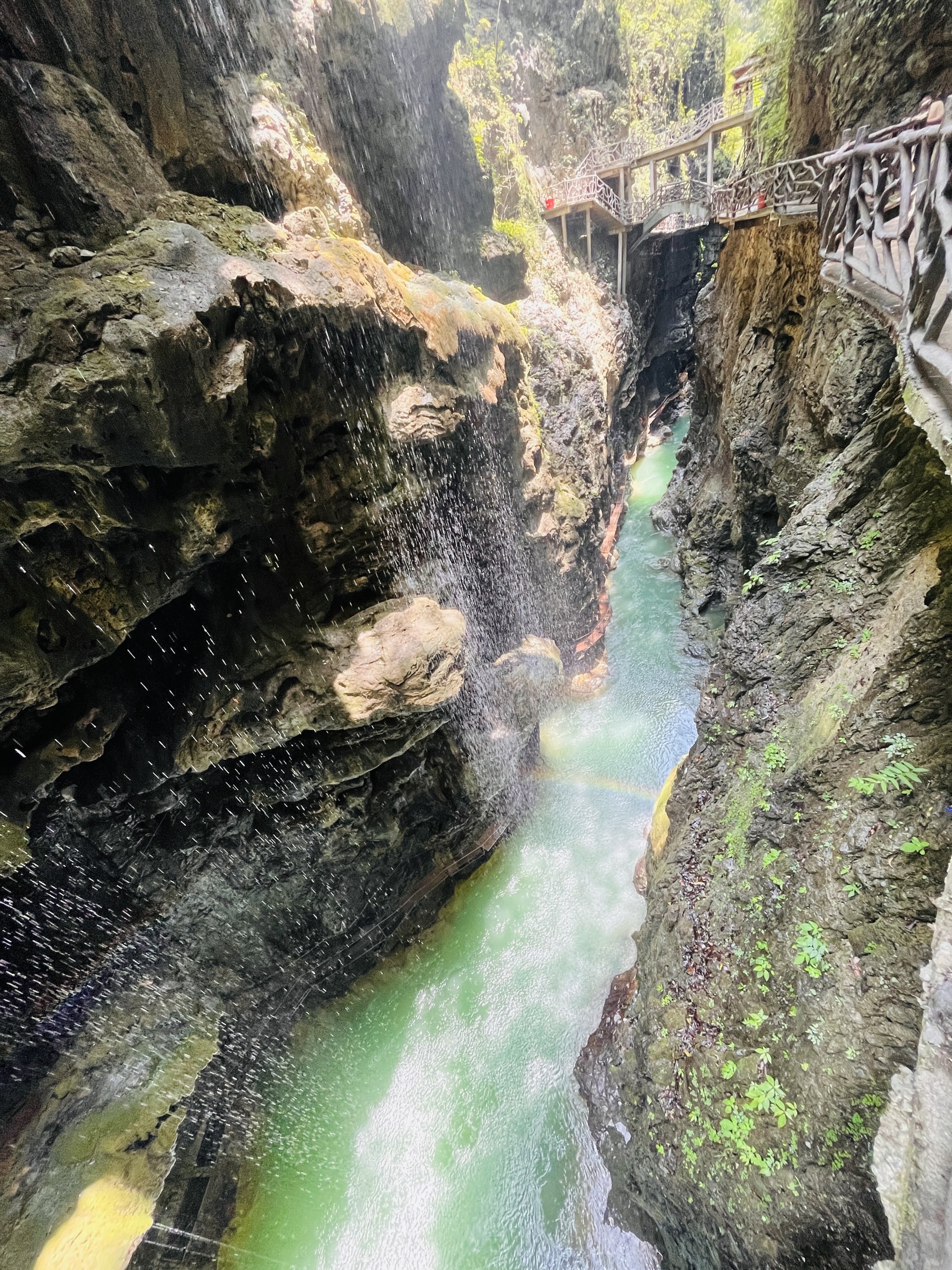 Guizhou Tongren Grand Canyon Tourist Map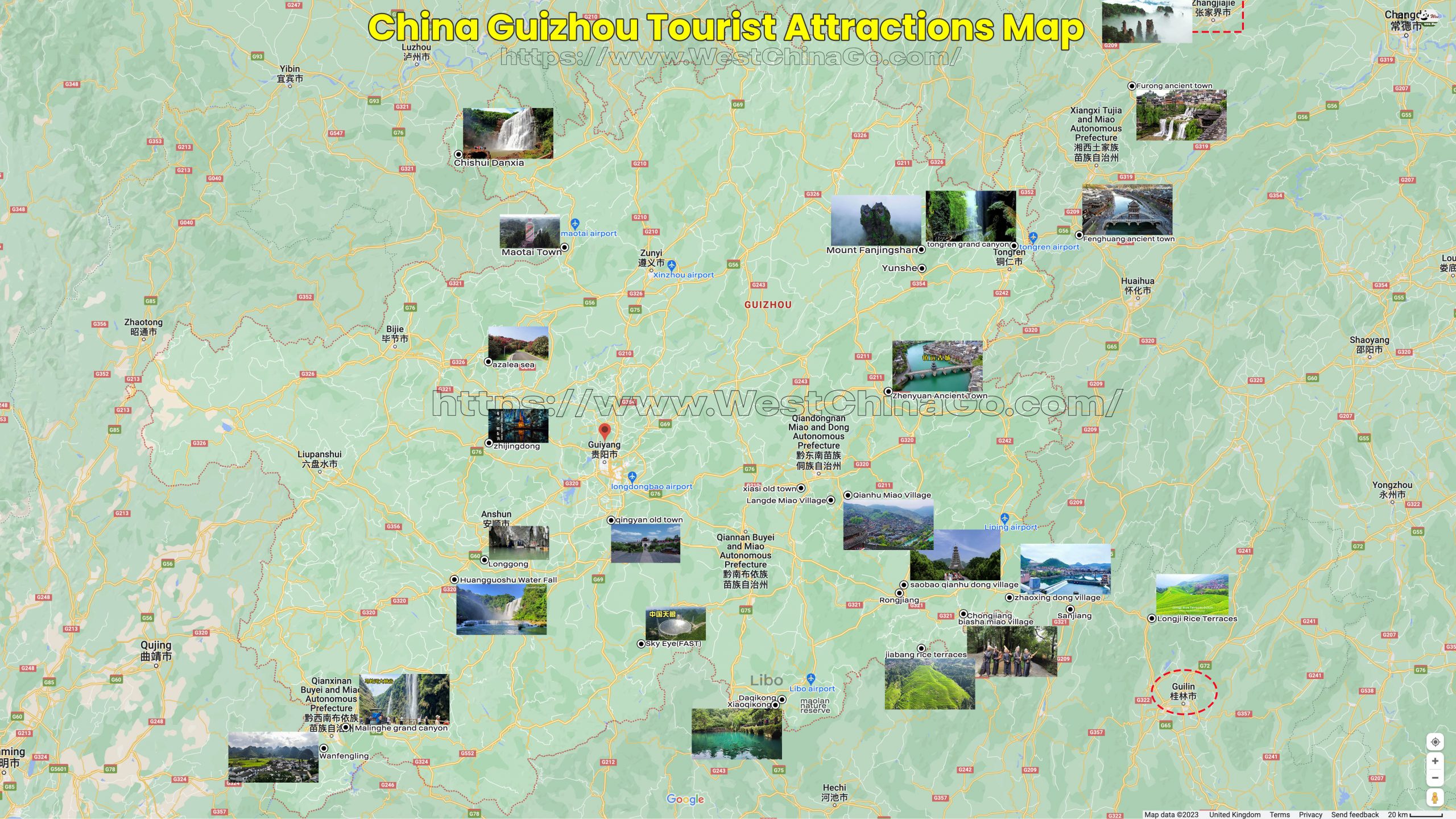 Guizhou Tongren Grand Canyon Tour Transfer:Car Rental with Driver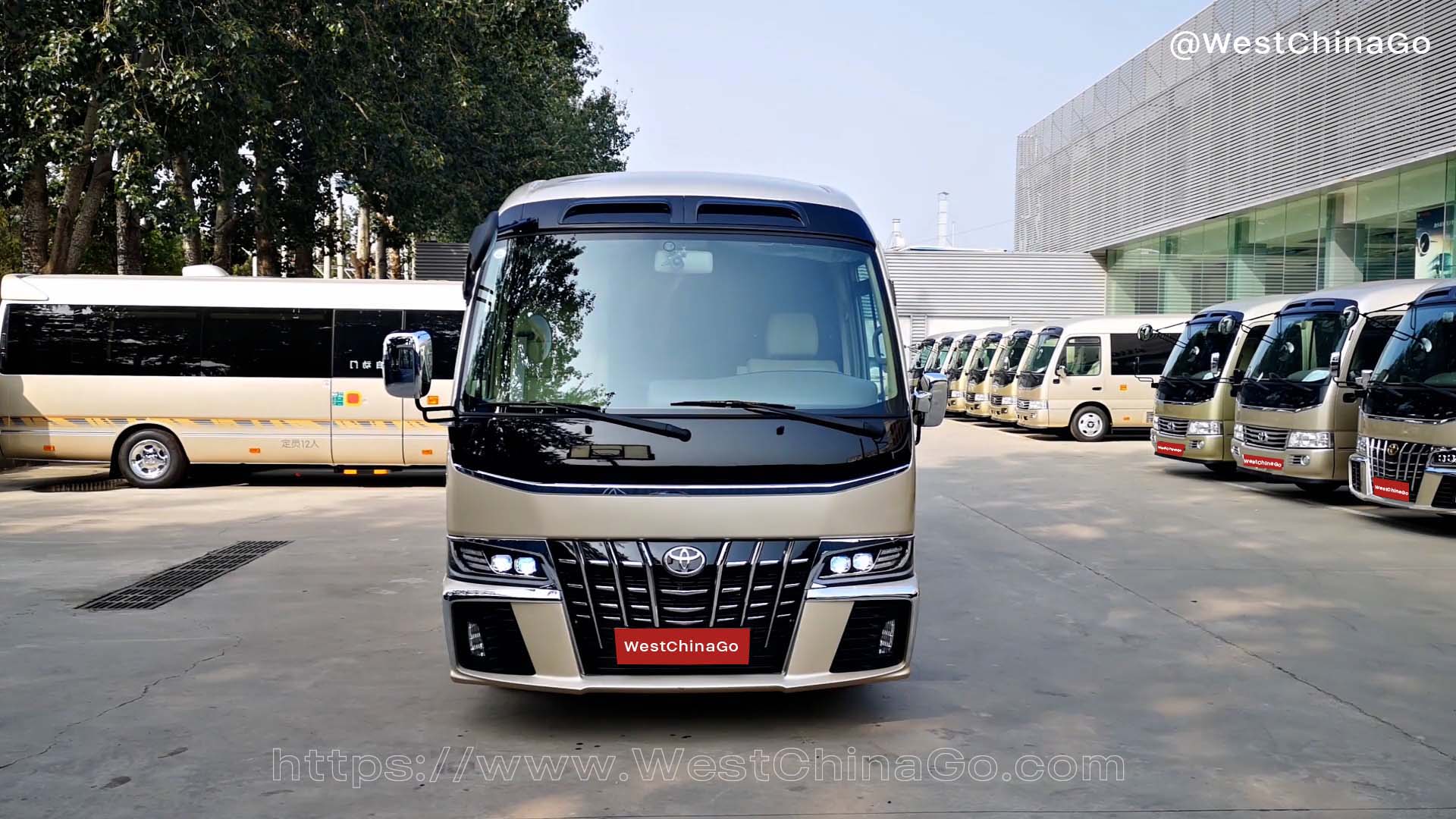 Tongren Grand Canyon Travel Guide
If you enter the scenic spot from the upstream entrance, you can buy tickets for the Grand Canyon separately, the fare is 100. ) After entering the scenic spot, walk downhill for a while, then arrive at the pier, take a boat for about half an hour, the scenery on the road is pleasant, and you can see several waterfalls. After getting off the boat, you will enter the Grand Canyon Scenic Area. You can see many waterfalls and wooden buildings along the way. There should be more than a dozen large and small waterfalls here, and they are all beautiful when you take pictures. There are not many forks in the Grand Canyon, just follow the guide map. There is a fork that goes up to the Valley of Love. There are several waterfalls on it, which is very suitable for children to play in the water. After visiting Lover's Valley, you can walk to the upstream entrance of the Grand Canyon. There are not many shops and vehicles outside the scenic spot, so it is difficult to get a taxi. It is recommended to drive by yourself. The tour of the Grand Canyon is basically over here, and then you can go back. When you come back, you will pass a glass plank road, and someone will take pictures for you. It takes about an hour to walk from the upstream entrance to the pier by boat. When you are tired, you just return to the pier by boat. After arriving at the pier, you don't have to climb up the hill anymore. You can take the scenic sightseeing bus back to the ticket office. Generally speaking, this journey is very relaxing and pleasant. Children will not feel tired after playing for hours, and there is no crowding or queuing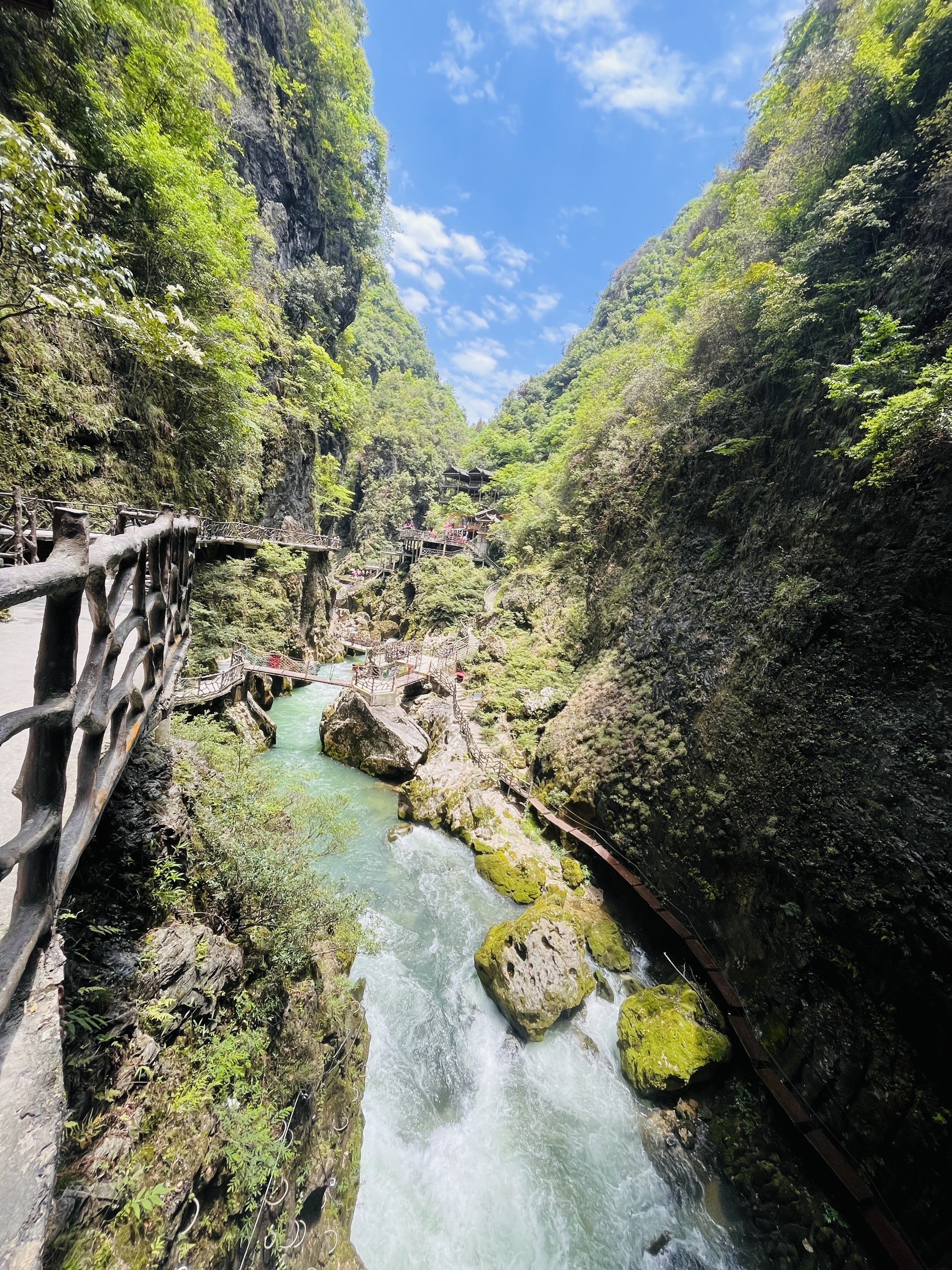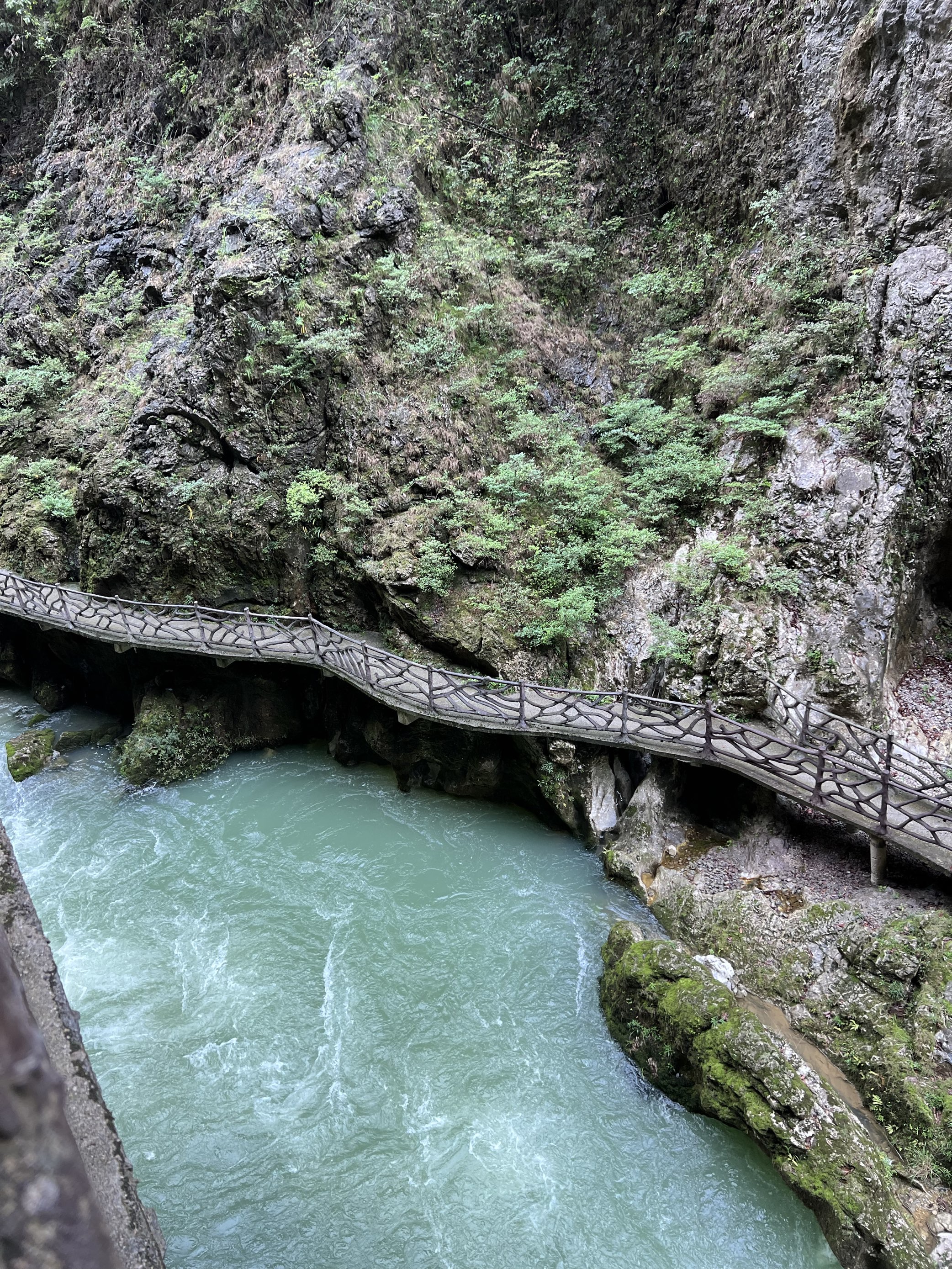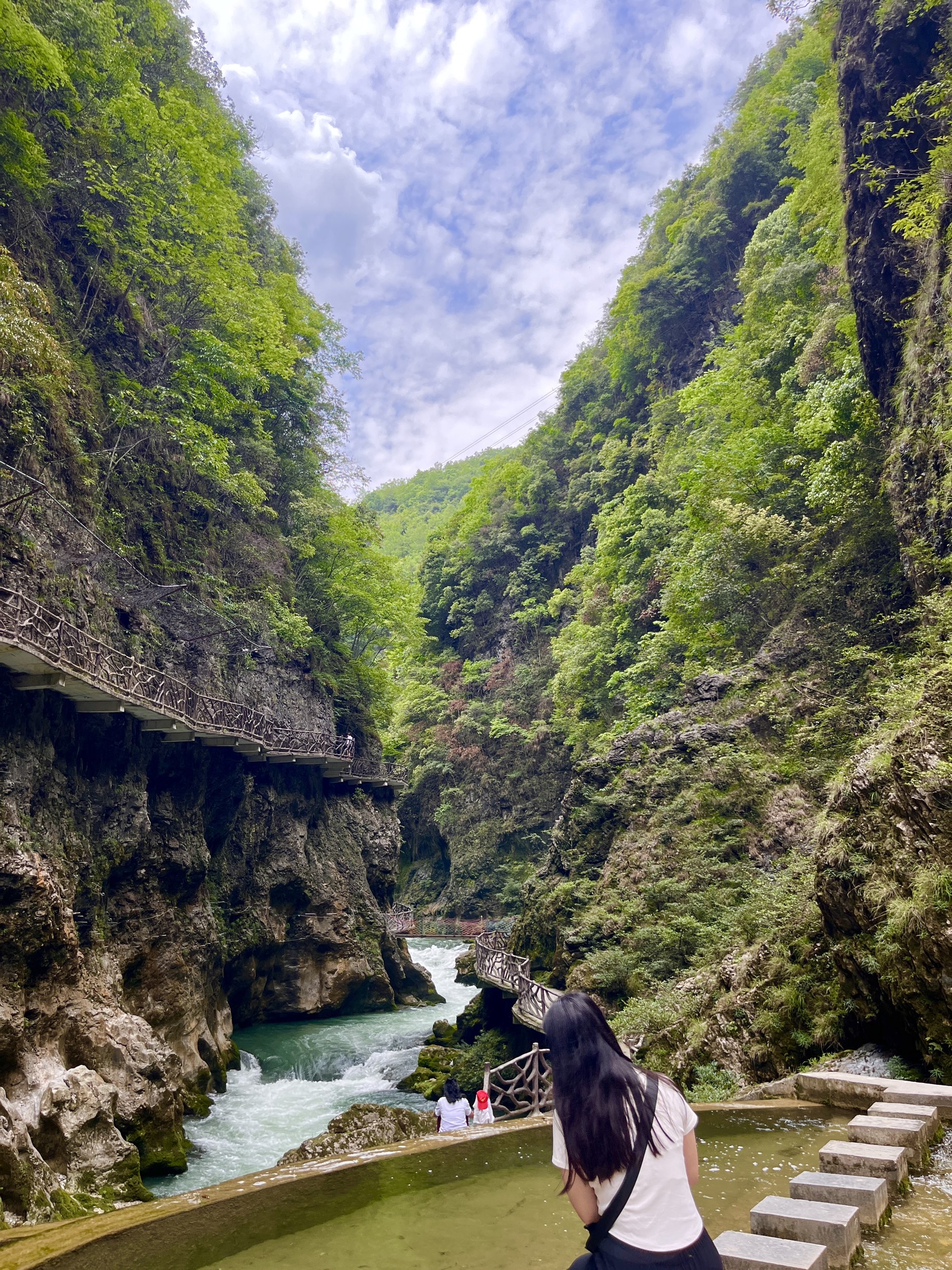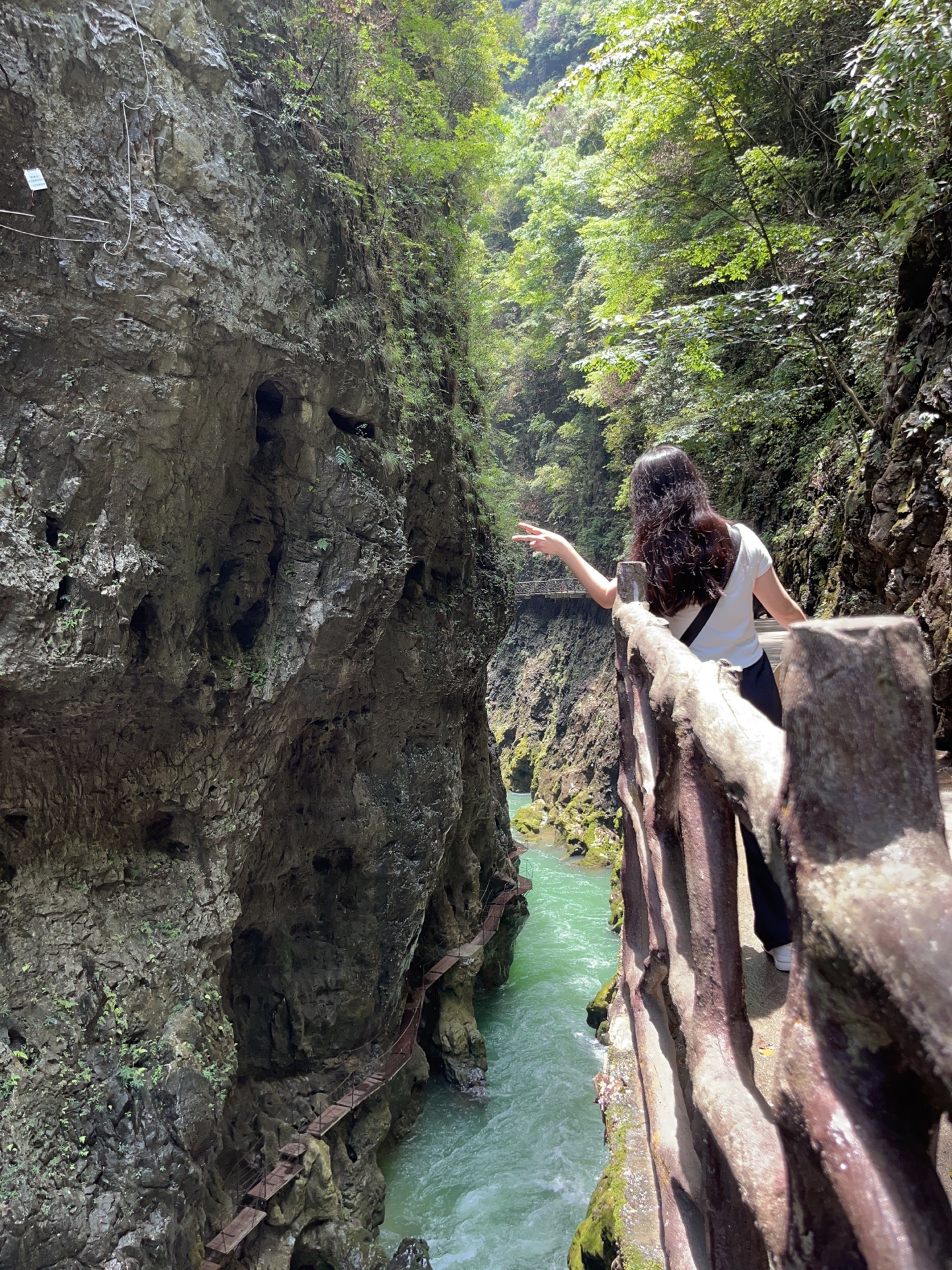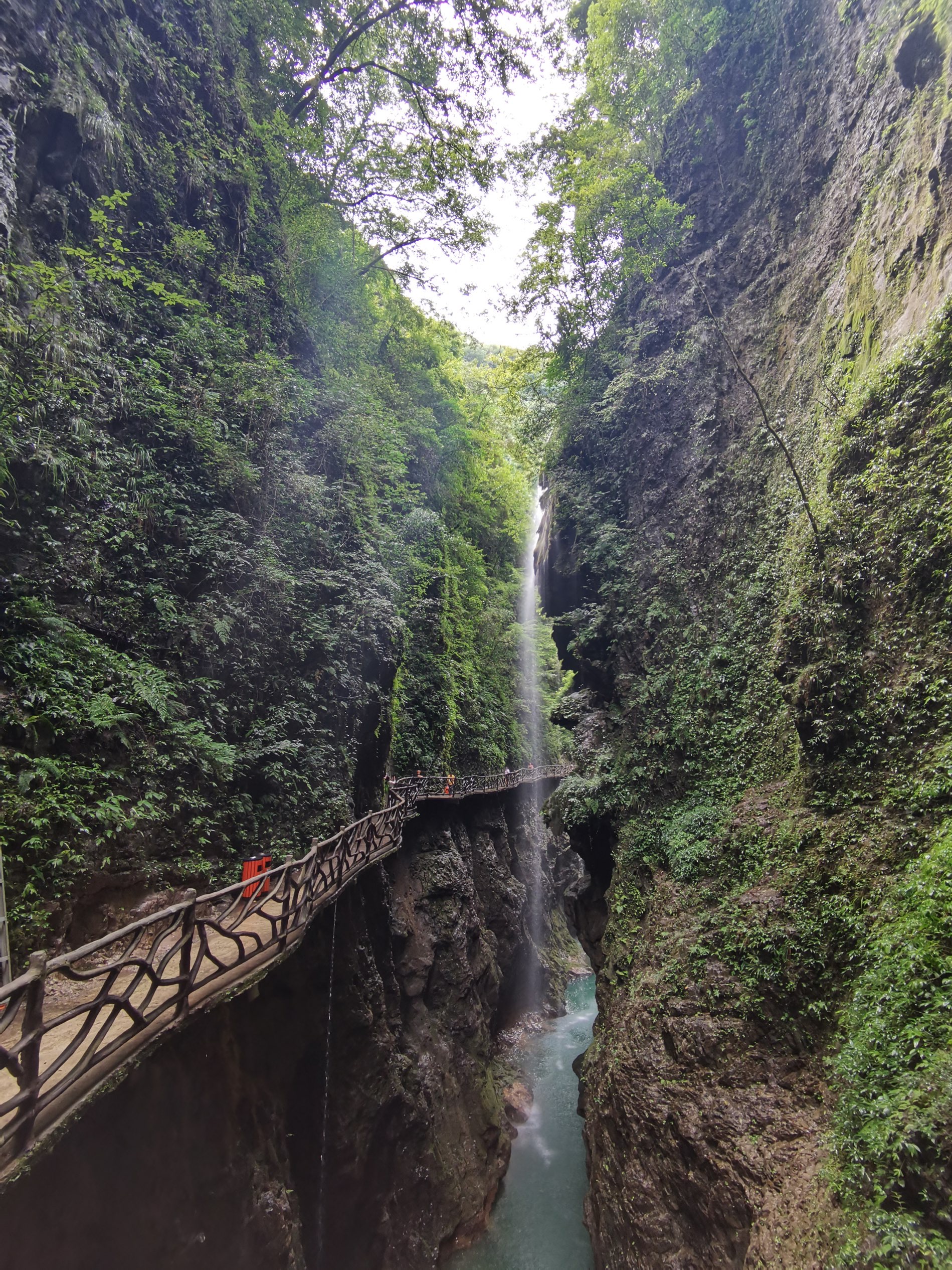 Extended Tour