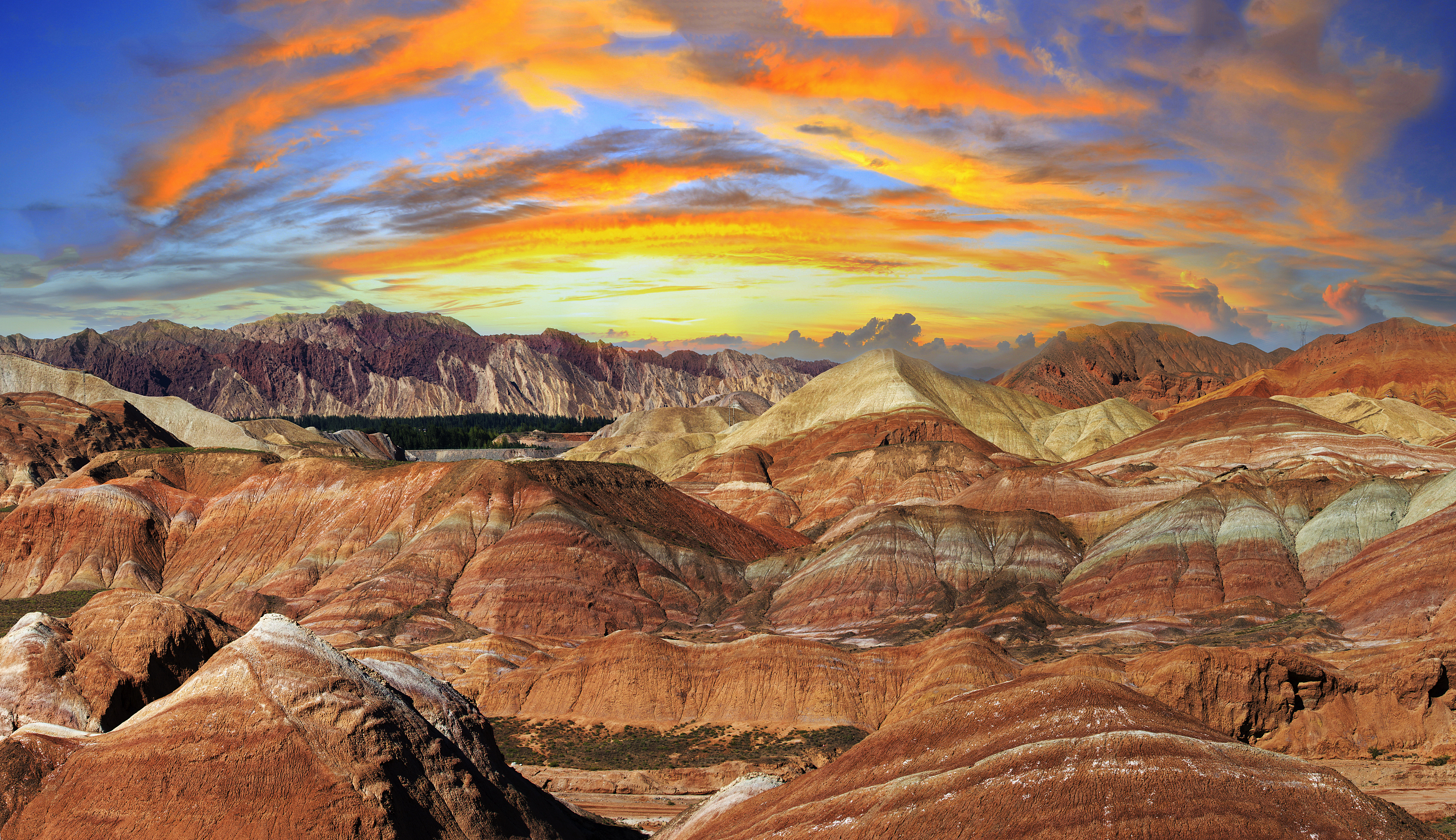 Gansu Zhangye
Chinese name: 张掖
Alias: Ganzhou
Location: Northwest of Gansu Province, middle of Hexi Corridor
Area: 38600 km²
Areas under its jurisdiction: Ganzhou District, Shandan County, Minle County, Linze County, Gaotai County, Sunan Yugur Autonomous County
Climatic conditions: temperate continental climate
Population: 1.1225 million (as of 2021)
Famous attractions: Colorful Danxia Scenic Area, Zhangye Great Buddha Temple, Zhangye National Wetland Park, Chinese Workers and Peasants Red Army West Route Army Memorial Hall
Airport: Zhangye Ganzhou Airport, Zhangye Danxia General Airport
Railway Station: Zhangye Station, Zhangye West Station, Linze Station, Linze South Station, Gaotai Station, Shandan Station, Minle Station, etc.
License plate code: Gan G
Gross regional product: 58.151 billion yuan (2022)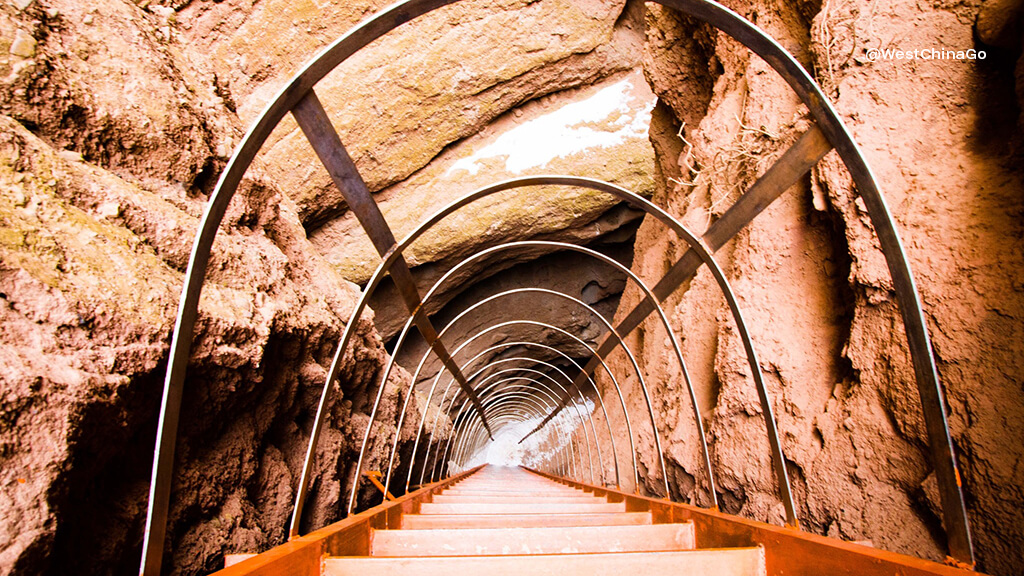 Gansu Zhangye Tour
Zhangye City, known as Ganzhou in ancient times, is a prefecture-level city under the jurisdiction of Gansu Province. It is located in the northwest of Gansu Province and in the middle of the Hexi Corridor. Zhangye City is adjacent to Wuwei City and Jinchang City in the east, Jiayuguan City and Jiuquan City in the west, Qinghai Province in the south, and Inner Mongolia in the north. The total area of Zhangye City is 38,600 square kilometers, and the climate is temperate continental. As of February 2023, Zhangye City has jurisdiction over 1 district and 5 counties. As of the end of 2021, the resident population of Zhangye City is 1.1225 million.
Zhangye City has been an important town and throat for merchants on the Silk Road since ancient times. In the sixth year of Yuan Ding (111 BC), the western part was set up as Dunhuang County, and the east part of Yanzhi Mountain was set up as Zhangye County. Zhangye City has profound cultural deposits and rich cultural landscapes. It is a national historical and cultural city and an excellent tourist city in China.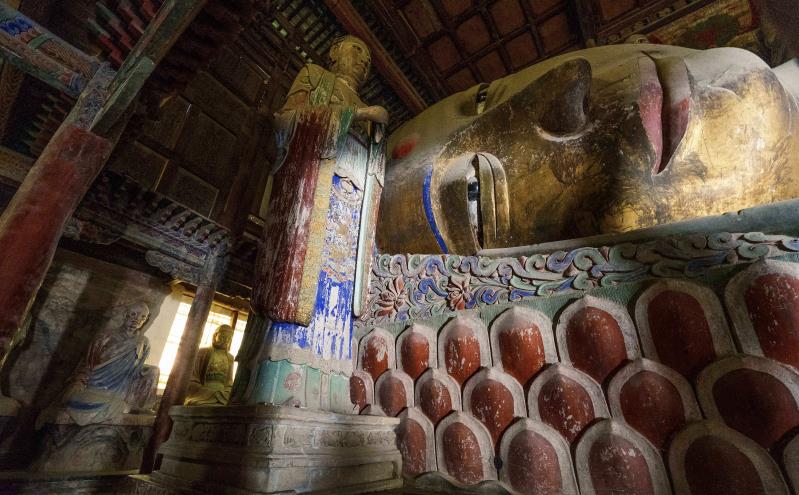 Gansu Zhangye Tour Video
Gansu Zhangye Tourist Attractions
Gansu Zhangye Tourist Map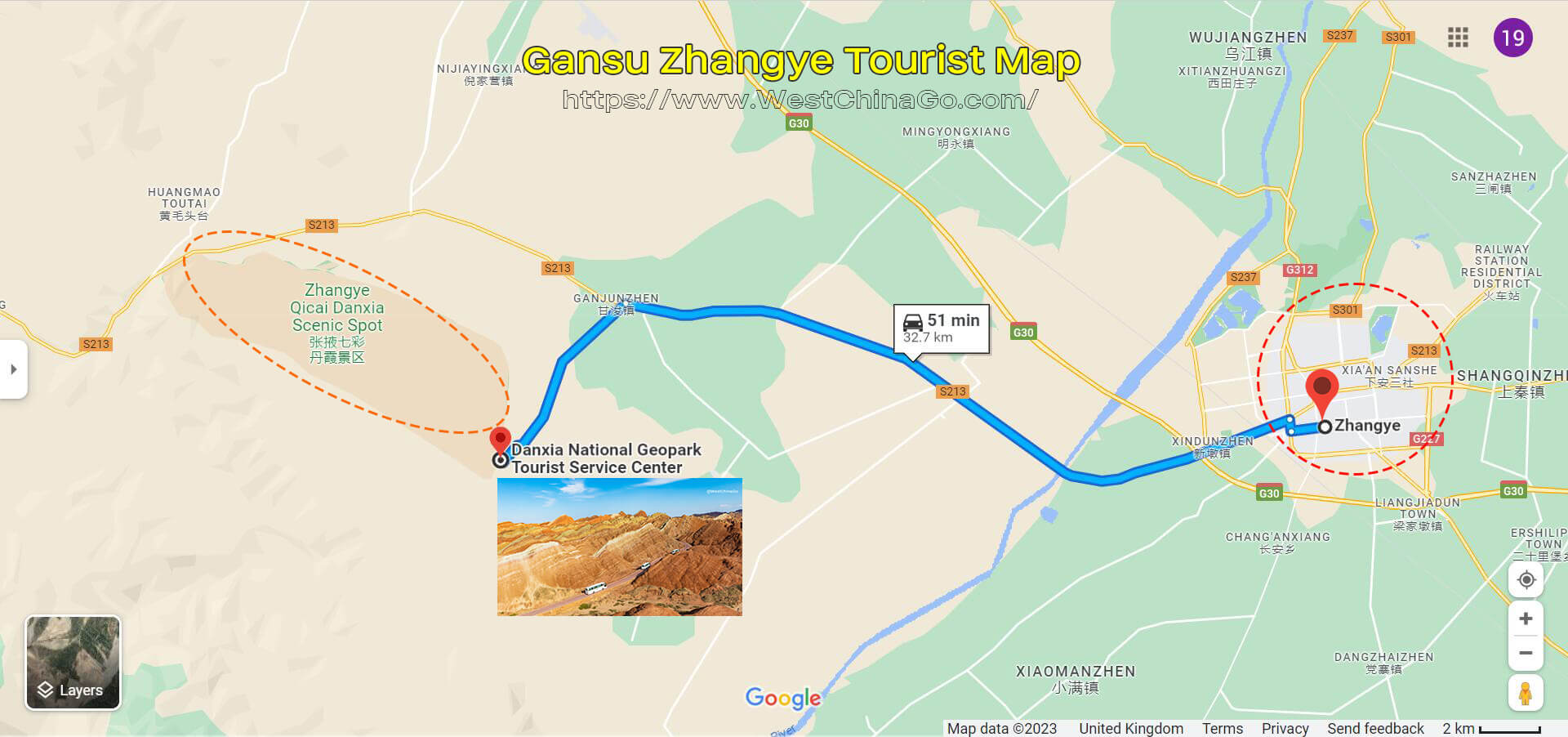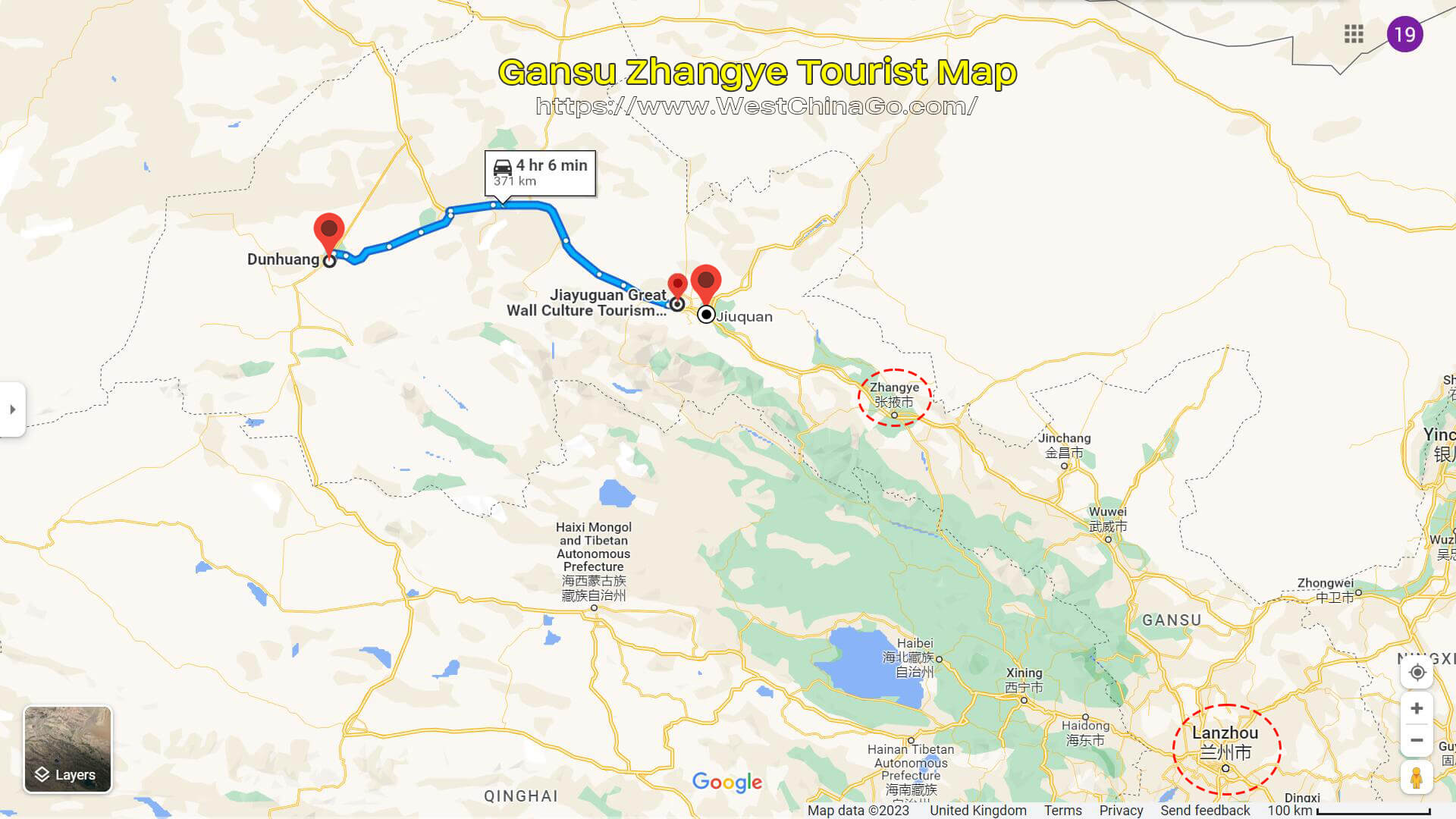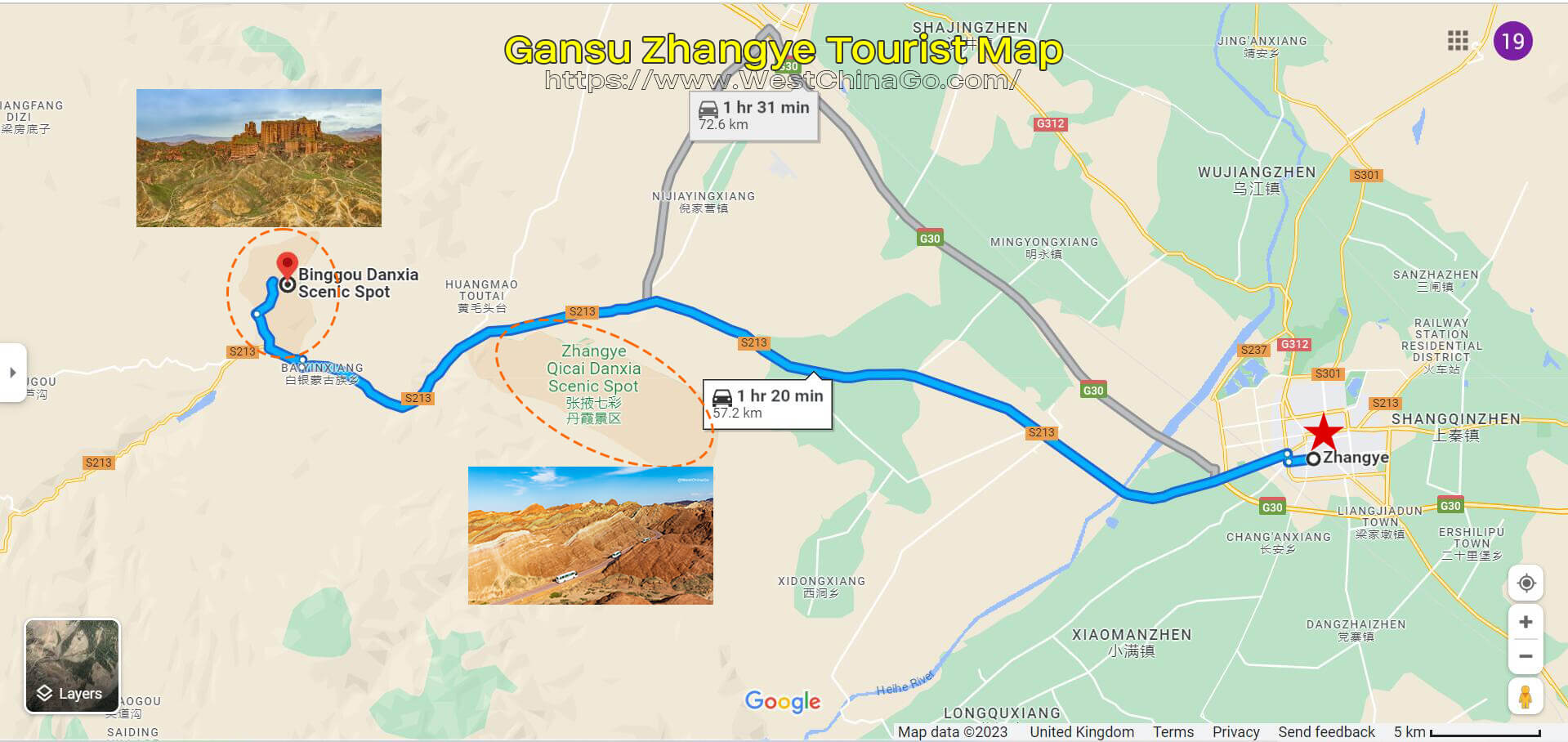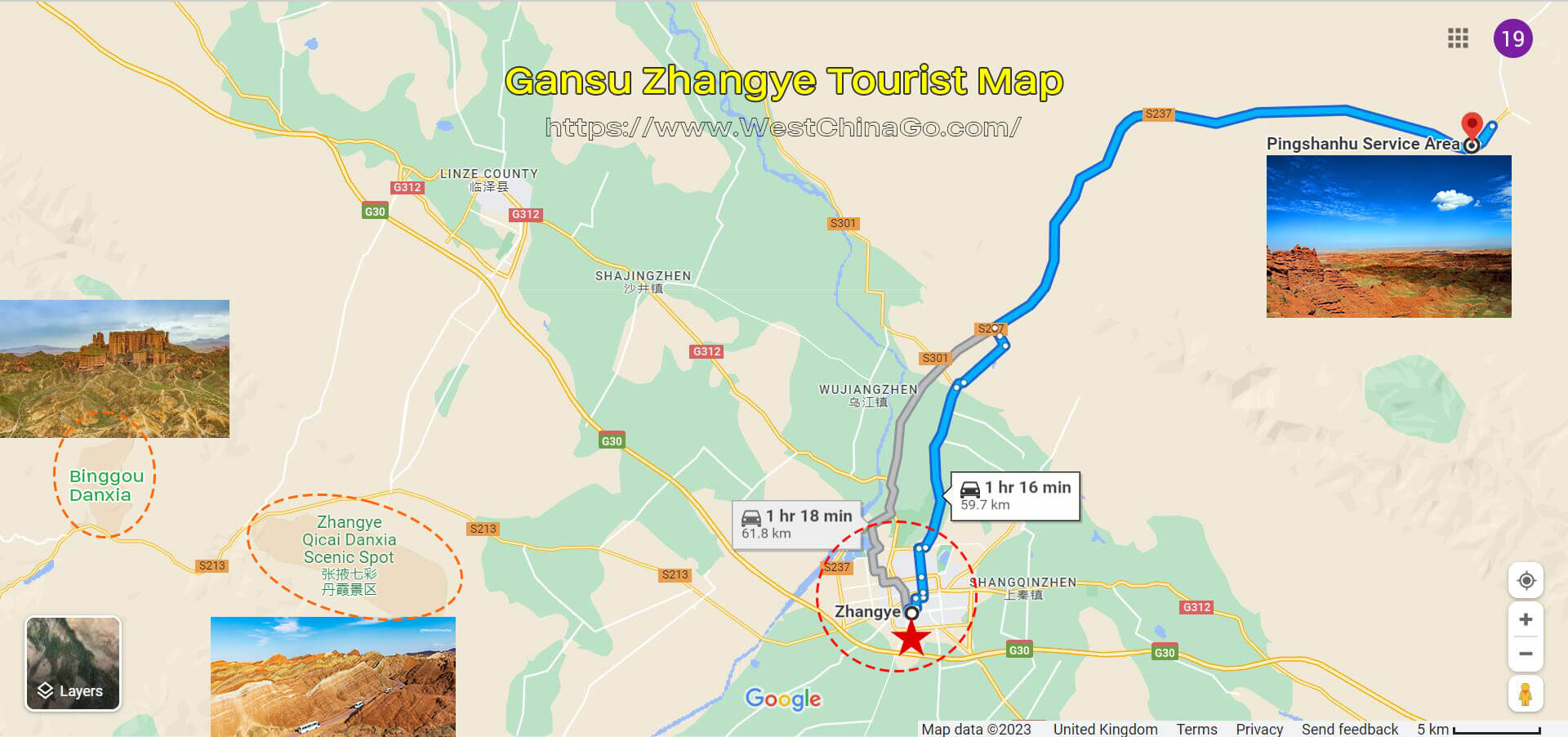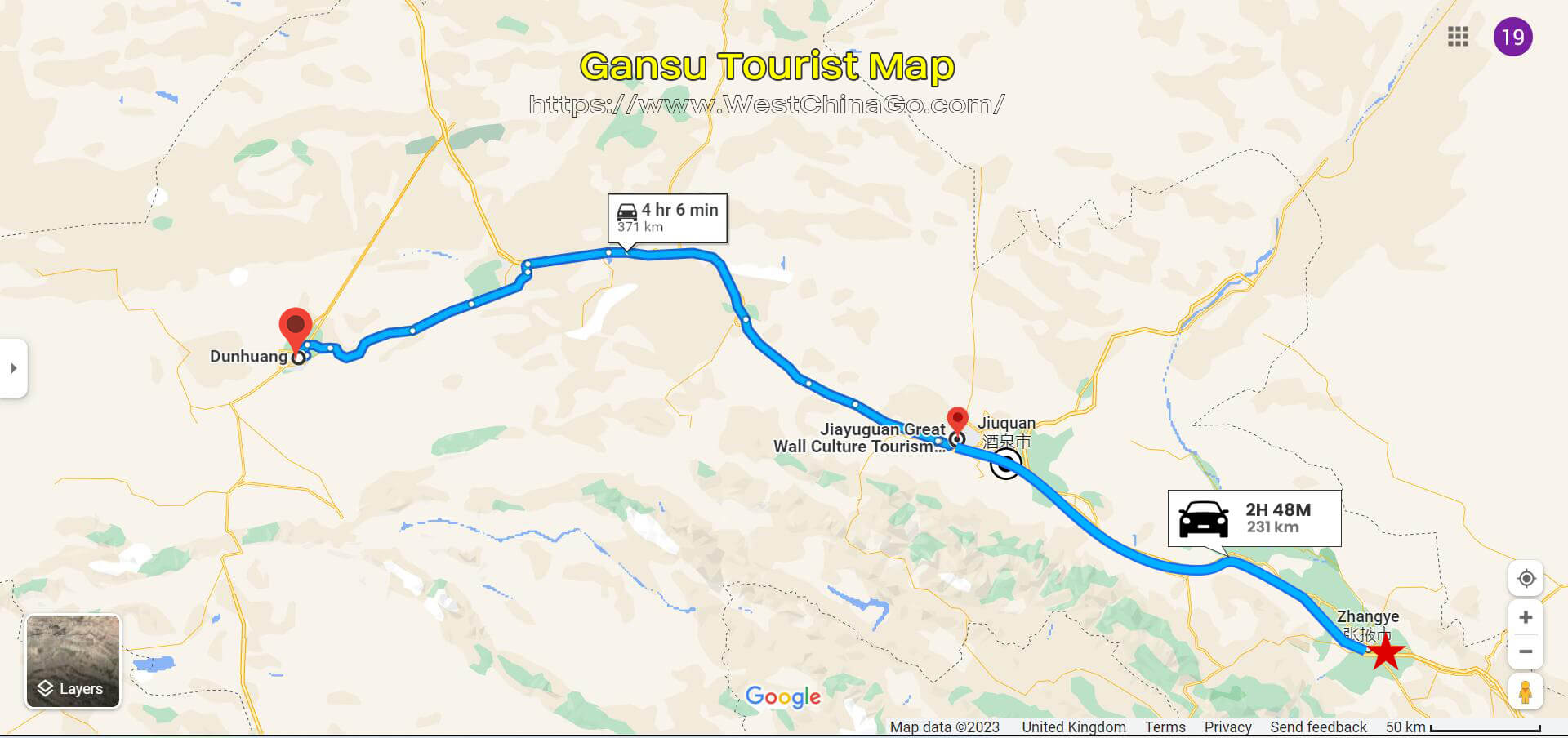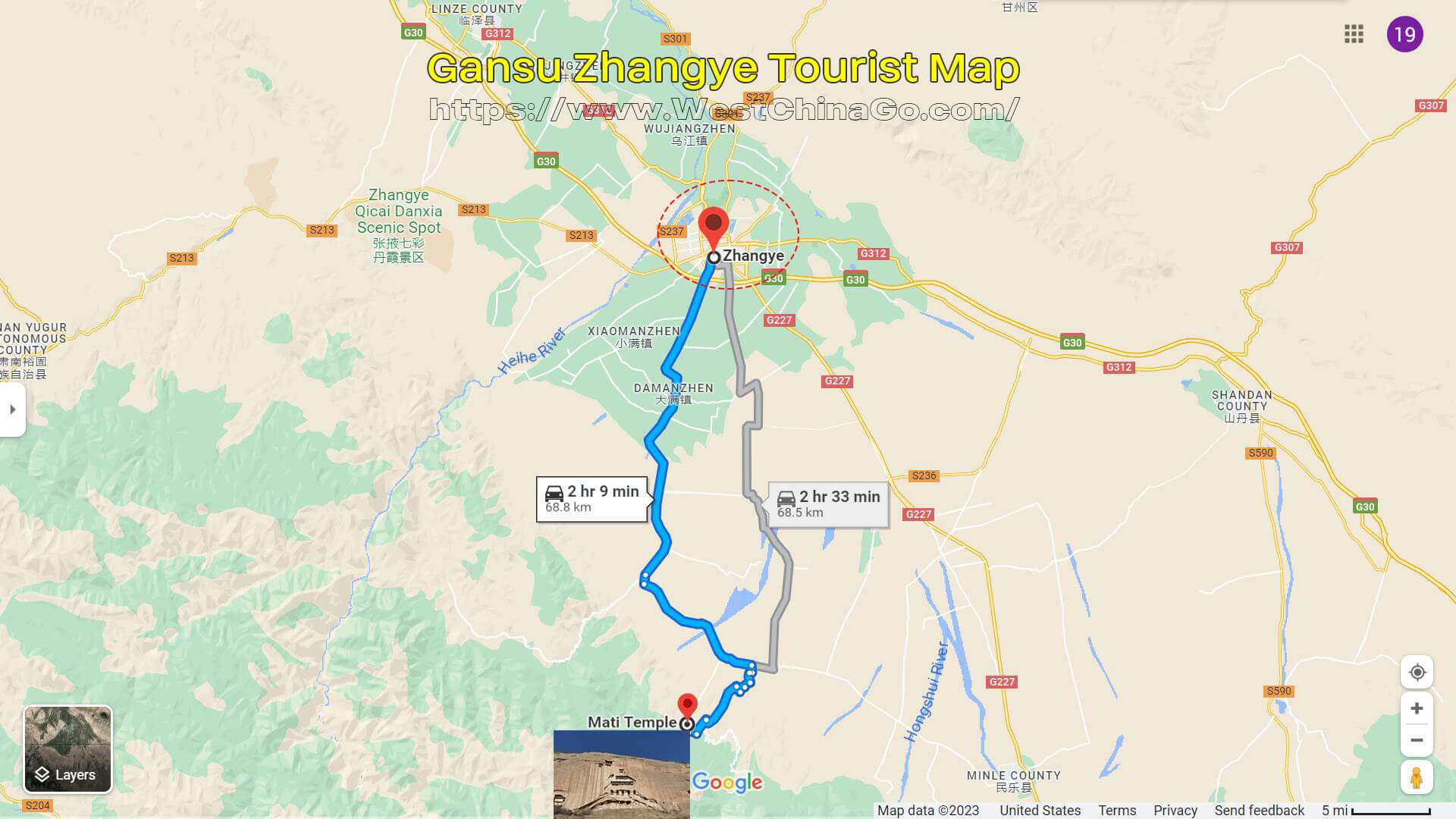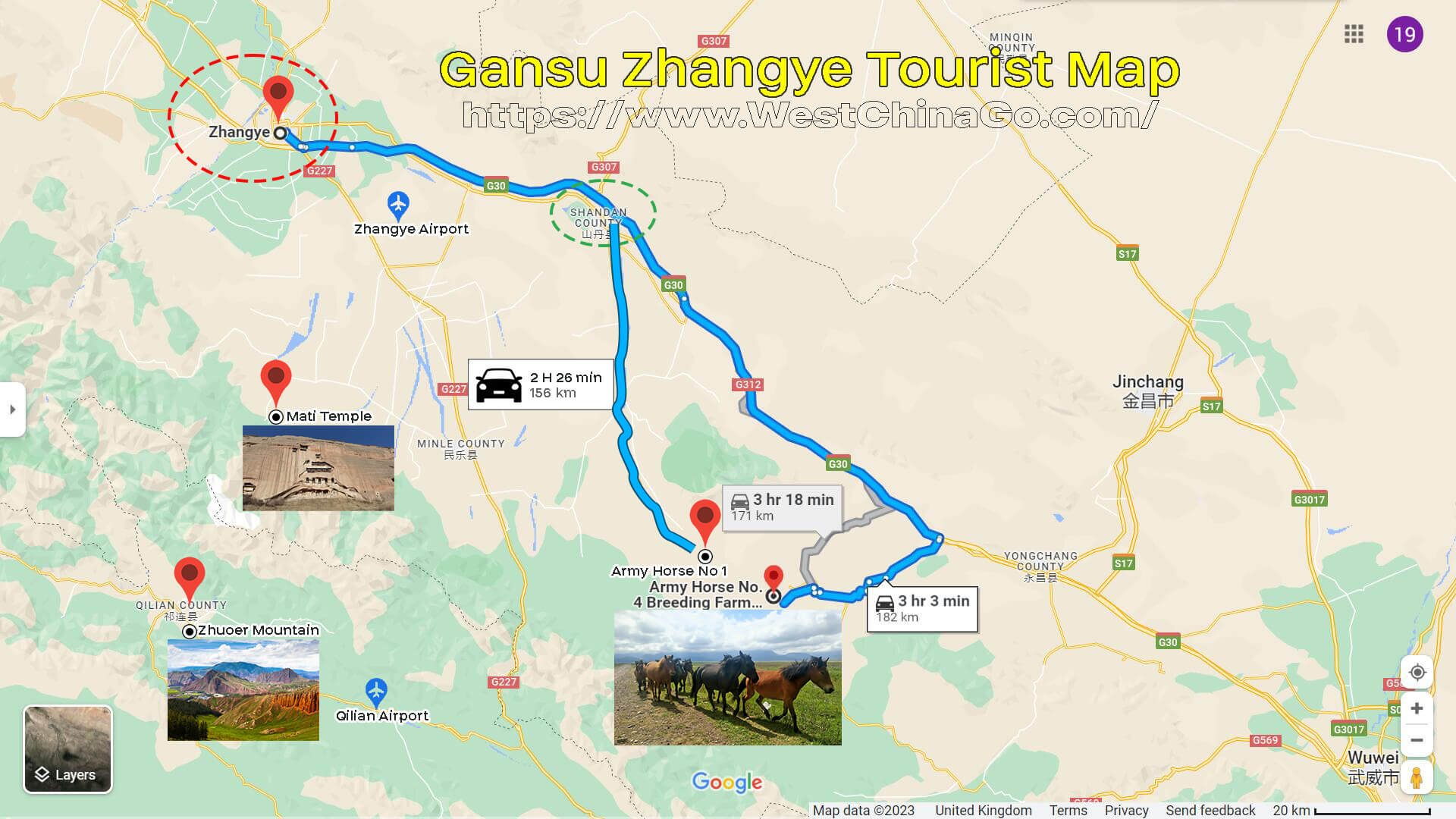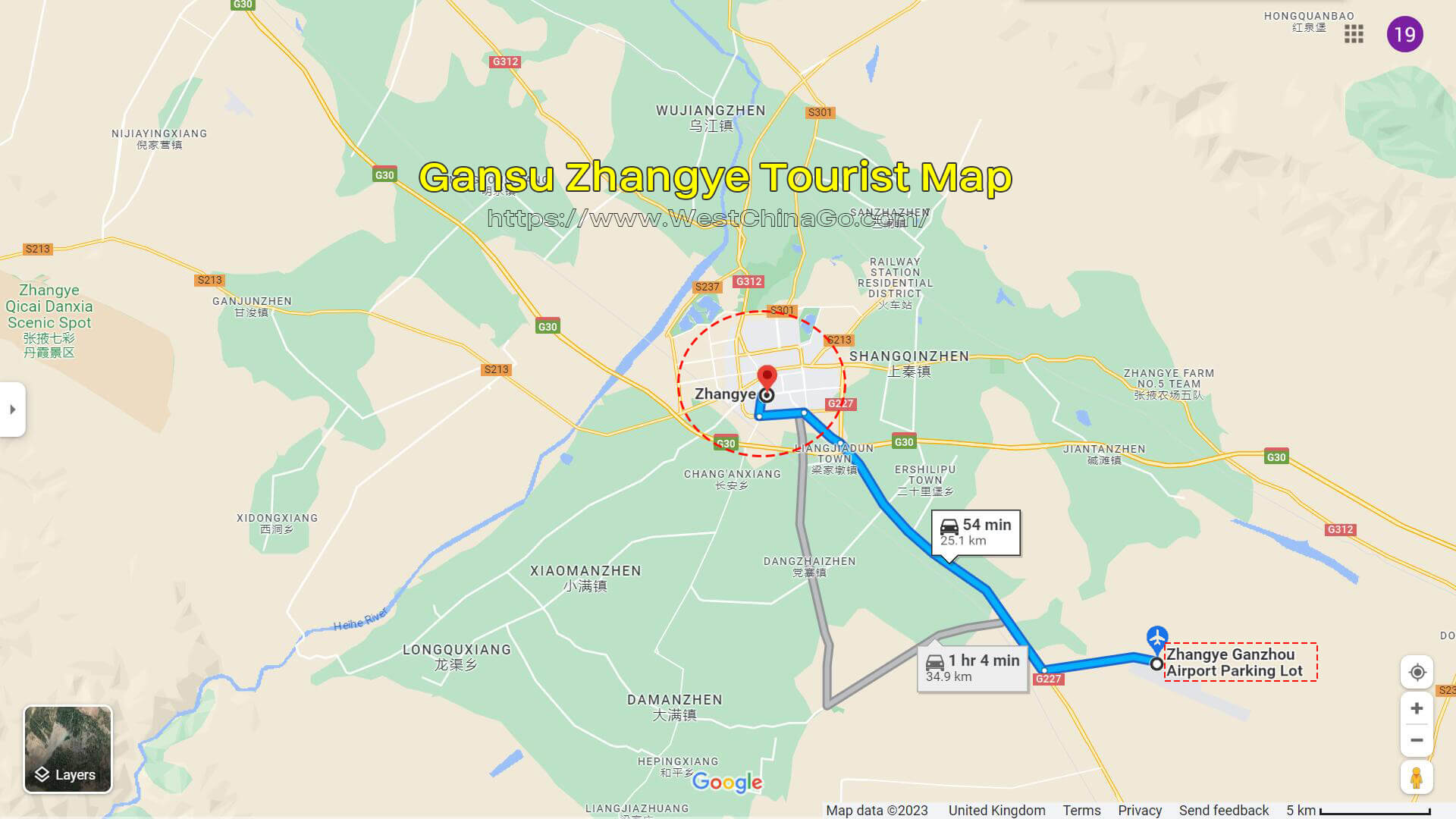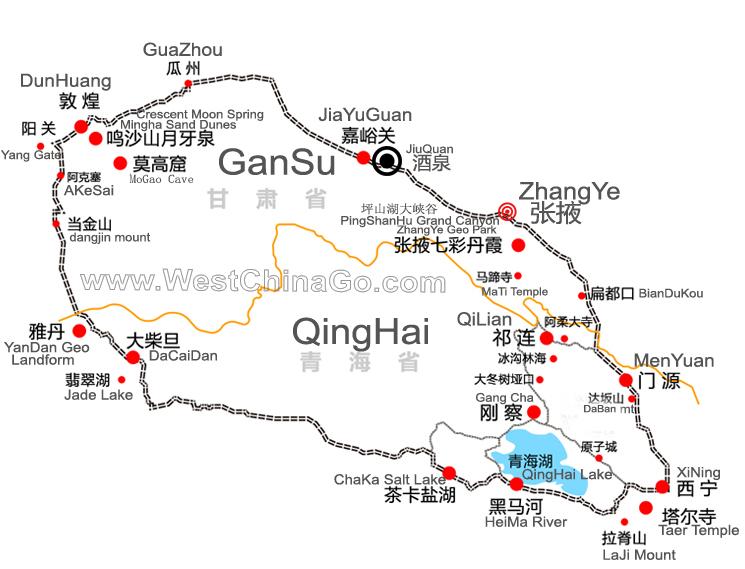 Things To Do
Ganzhou Night Market(Food Steet)
Chinese Name:甘州市场
Address: No. 376, Minzhu East Street 张掖民主东街376号
Tel: 15693797007, 0936-8224903
The old city of Zhangye is centered on the Bell and Drum Tower, extending four streets from east to west, south to north. From Dongdajie through the Jinmai Pedestrian Street with few pedestrians to Qingnian Dongjie, not far away is the night market of Ganzhou Market where the lights are bright and crowded with people. Eating and drinking are the main items, and there are also many other shopping and entertainment items
Ganzhou Market is a very famous food street in Zhangye. Although the scale is small, you can eat almost all the special snacks of Zhangye City here. Recommended foods include oil cakes, gray bean soup, station mala tang, rubbing fish roe, etc. .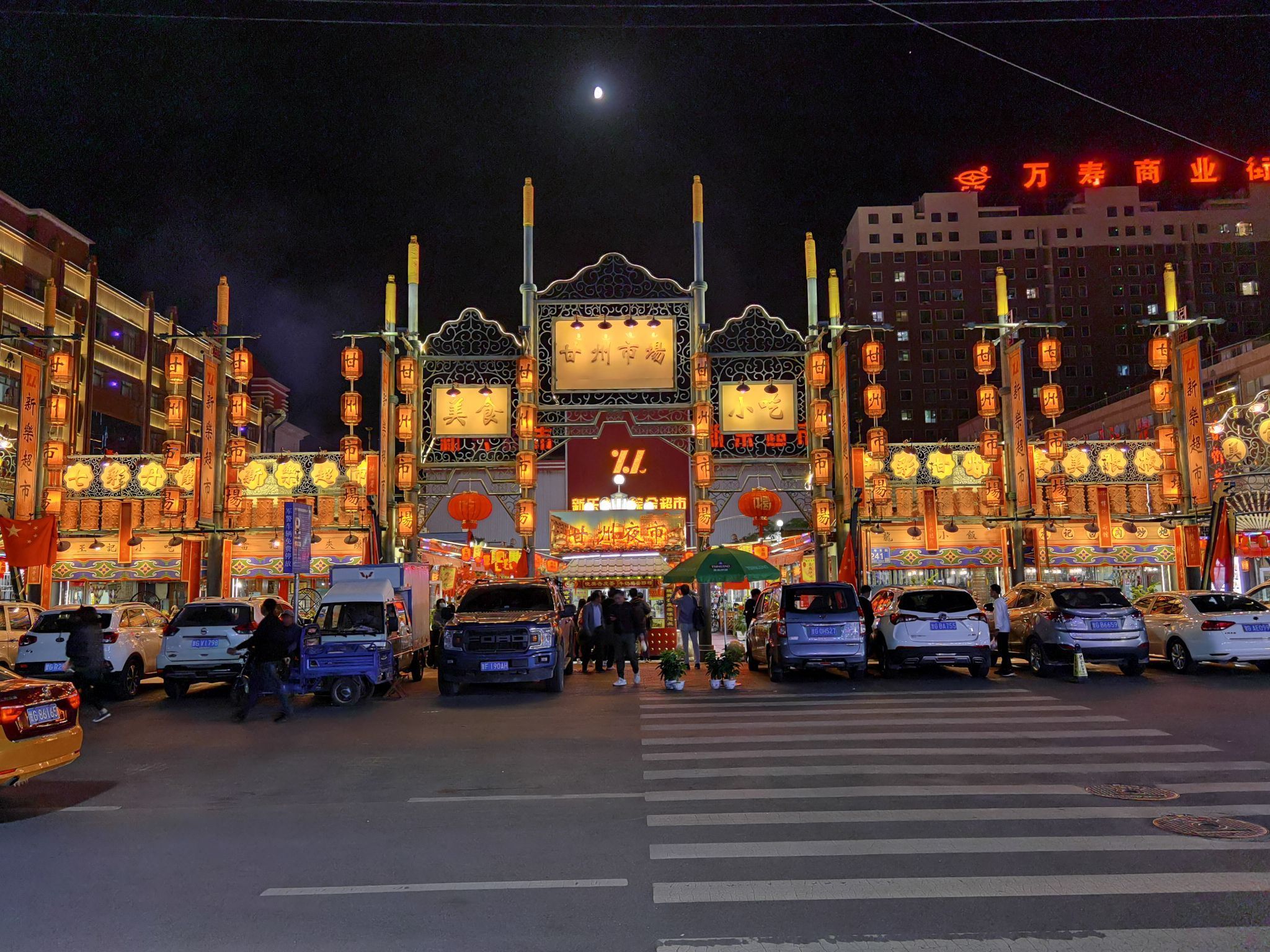 Gansu Zhangye Transfer:Car Rental with Driver
Zhangye ⇄ Zhangye Aiport
Zhangye City Hotel ⇄Zhangye Qicai Danxia
Zhangye City Hotel ⇄ Zhangye Binggou Danxia
Zhangye City Hotel ⇄ Pingshanhu Grand Canyon
Zhangye City Hotel ⇄ Horse Hoof Temple
Zhangye ⇄ Jiayuguan/Jiuquan/Dunhuang
…….
Gansu Zhangye Travel Guide