Why WestChinaGo is The Best Choice for China Panda Volunteer
for China Panda Volunteer and taking picture with panda, many many tourists feel confused and have no conception, There are a lot of info online, they don't know who is reliable.
As local travel agency, Chengdu westchinago travel service have received more than thousands of china panda volunteers every year,
so we have enough qualification and it's time to make it clear for everybody who wants to be China panda volunteer.
1. Price Transparency
China Panda Volunteer & Hug :
China Panda Volunteer Cost is 700 RMB.≈ 106 usd(currency rate fluctuate).
China Panda Holding:China Panda Holding Cost is 1800 RMB.≈ 285 usd(currency rate fluctuate).
the above price is Flat and Authoritative and authentic and root and Conscience Price.
update from Mar 2019, dujiangyan panda base authority officially quote 900 CNY p/p for panda volunteer
Why Many tourists pay more than 300 USD/person to do Panda Volunteer, that's because you did not find the right travel agency.
What's the difference Between WestChinaGo and Other Travel agent's Quote ?
why some tour platform or travel agency quote total cost > more than 221 usd/person even 300 + USD p/p ? is there any difference?
WestChinaGo here assure you: the above is panda base's bottom and flat price
no matter who you choose; no matter how inflated price you pay,you go to the same place,do the same things; definitely, you receive the same treatment.

one word:choose other slippery business, you will be ripped off

choose Westchinago: luckily being smart.
Insider's Insight
Attention & Solid Advice: Don't order from Viator, Who as tour platform charge every the order's value X 20% which come from you, not tour operator(dealer).
The Bug of ChengDu Panda Holding Price>500 usd/person exist For a long run, it may surprise you, nobody suspect,even no website tell you the specific and accurate price, so many many tourists got rip-off. it's predictable that incoming people still continue to be scum in future.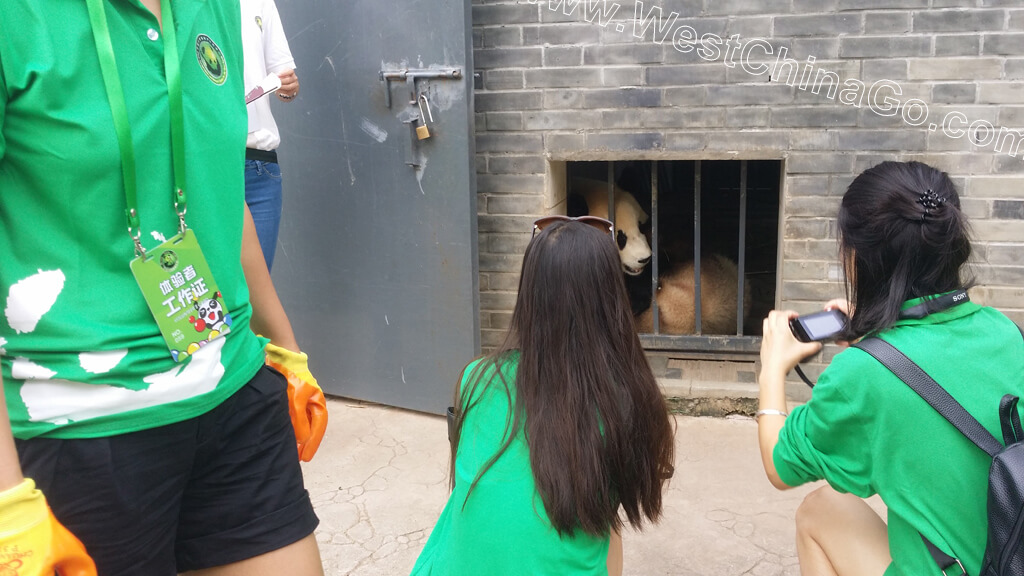 2.Reservation Service
Healthy Report:
Applying to Panda Volunteer need healthy report; no healthy report, no possibility, it's difficult for most tourist, taking a lot effort and time, money,
So WestChinaGo will assistant you finish this with easy step at the fastest speed, you don't worry this.
All the travel agencies are the middleman for panda base, WestChinaGo's response speed beyond usual counterparts, the importance is making a successful reservation with short time.
some tourist intends to contact panda base directly, hope get a favorable price or reservation. Only the feedback is price 900 CNY p/p.but most of time, no response.because:
usually they mainly let travel agency distribute their business
In most of the cases, travelers will ask many questions before making the reservation.Unfortunately, the staff in panda base is busy and office is understaffed, they do not have enough time to reply all the questions and trivial detail individually. writing more email back will not benefit them, their salary won't increase accordingly, on the contrary, it's distraction and burden
Most emails don't include the healthy report,it's basic for panda volunteer,this way increase the communication cost.,even some tourist confirm the day to join,but the result is panda base is fooled, There were many no-show cases happened before, so how to validate the successful reservation, panda base let travel agency to finish. so when it comes to travel agency, you get the detailed info and confirm successful reservation upon payment.
3. Tour Guide
❶nobody tell you that it is not neccessary to hire the tour guide at all,
❷you pay 2 times repeatedly if you hire an extra tour guide.,
❸but if you insist, we could arrange an extra tour guide for you.
Why not necessarily to hire extra tour guide ?
• Dujiangyan Panda Ark is not big, easy to explore on your own.(Tour map)
• Our driver will show you the way to the office and help you to check in.
• The English speaking staff will guide you through the panda volunteer work, staff will be on site to enhance the communication between volunteer workers and keepers.
• The Official cost:700 RMB/per already included the English service for panda volunteer.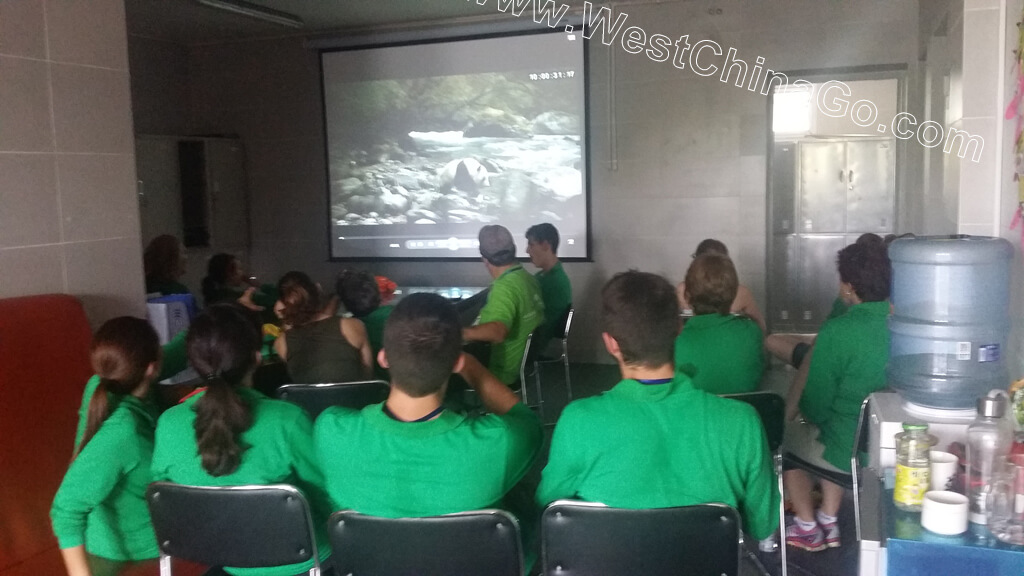 4. Charter Car
from chengdu to dujiangyan poanda base ,60 KM, 1.5 hour driving distance for arrival,Panda volunteer starts at 9am, to have a hustle free journey, charter car is best way, our price is moderate and reasonable

in fact, westchinago's profit is marginal car service,round trip, including hotel pick up and drop off,some people think it high?
you just ask your hotel's quotation, you will understand who overcharge. even you choose your hotel service,possibly is our driver to finish.

1
1)the car we use is legal,with insurance, not black car.
2
2)the driver is very experienced more than 10 years driving experience.and only focus on the itinerary to panda base,no detour and shopping stops.
5. Cilents' Review
all the 5 star review is result of our heart service, if you carefully read our review and other's dealer review, you will find out only few fractional people see thorugh who is best choice for china panda volunteer.
Eric S
reviewed at june 2018
GREAT tour company – very professional and helpful – the tour is a once in a lifetime experience if you love pandas
Review of: Dujiangyan Panda Base with Optional Volunteering and Photo-taking with Panda
My wife and I live in Hong Kong and recently were in Chengdu. I always wanted to experience one of the "up close and personal" visits with a panda and looked into the options for this.
There are many tour companies (incl sold through Trip Advisor) but I came across WestChinaGo. They were offering the same tour package for around 25% less than others. I'm always a skeptical buyer and reached out to them to learn more about what they were offering.
I reached out to them on both WeChat (a China-version of whatsapp) as well as on Facebook messenger. Right away they replied me and gave me all the info on what I could expect and a sample itinerary. She also explained the requirements for the visitors.
I felt comfortable with what I heard and reserved the tour as well as private transportation from Chengdu city (the Panda base is around 90 min outside of town)……. more
Always some people spend much time in comparing all the offer, reading a lot of reviews, and finally choose us.
But There is kind of discerning people who have outstanding analysis and comprehension ability for the invisible info,
They can draw the conclusion that WestChinaGo is THE best and most Optimized Choice and make the right decision after indexing all panda tour trip info with short time.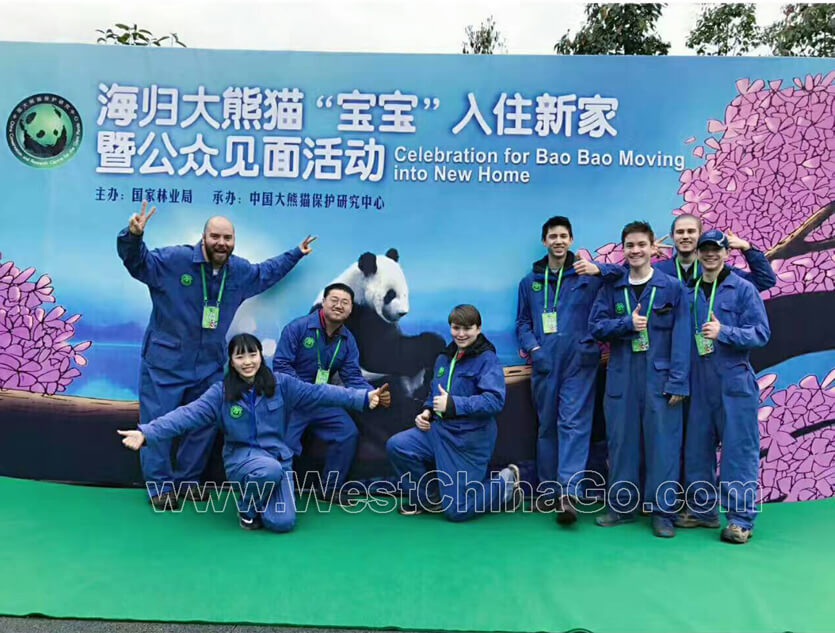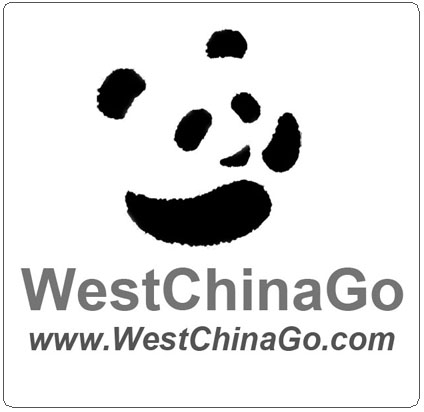 ChengDu WestChinaGo Travel Service
www.WestChinaGo.com
Address:1Building,1# DaYou Lane,,DongHuaMen St, JinJiang District,ChengDu.China 610015
Tel:+86-135-4089-3980
info@WestChinaGo.com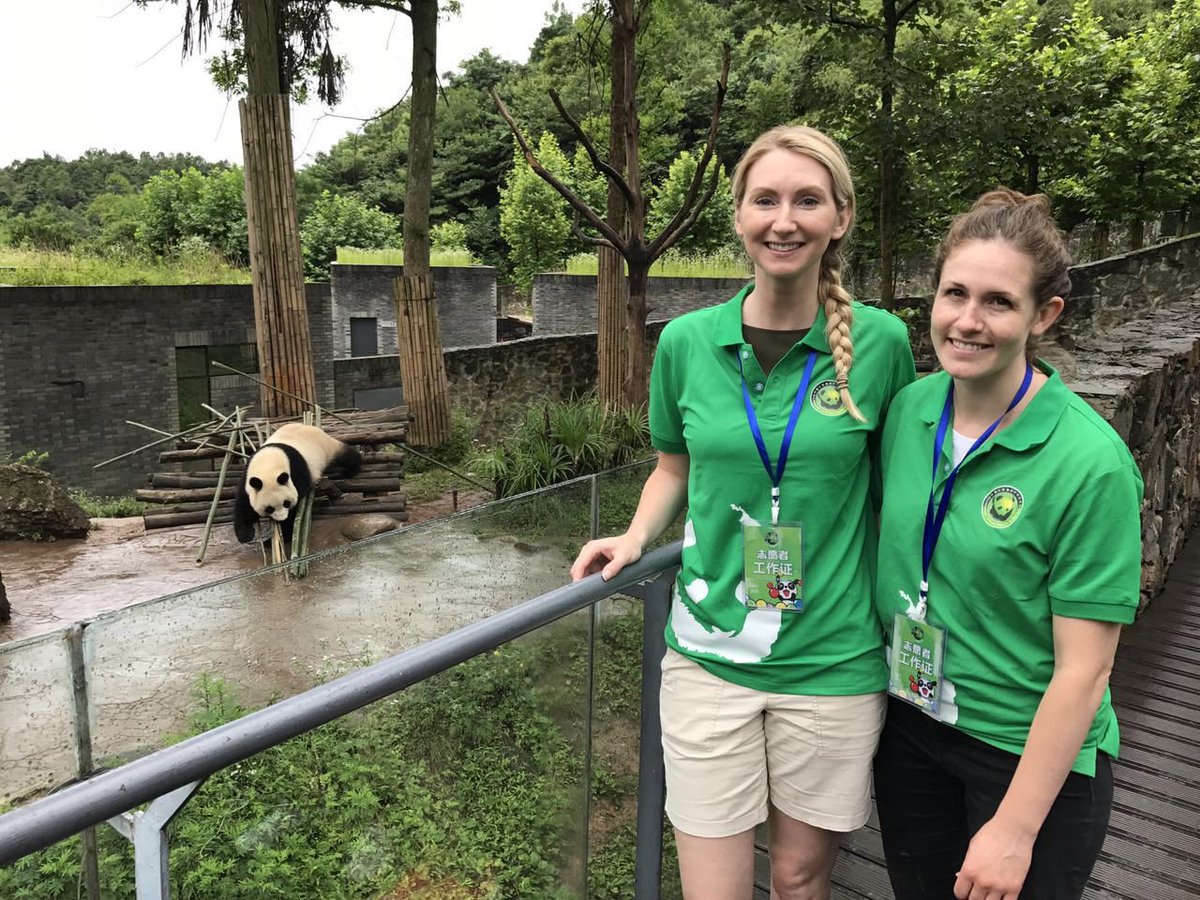 face to face panda experience: from 186 USD/person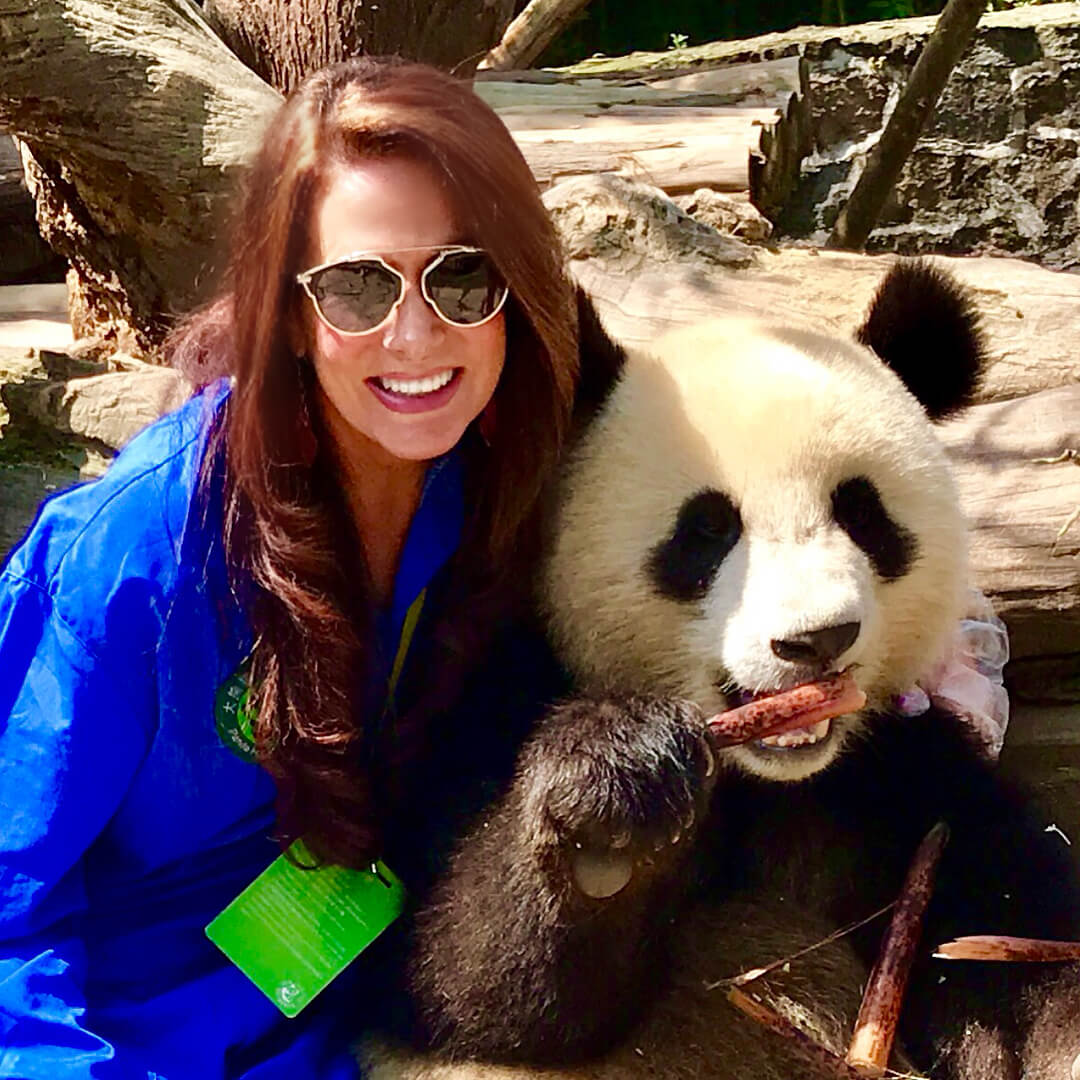 Life Time memory:from 340 USD/person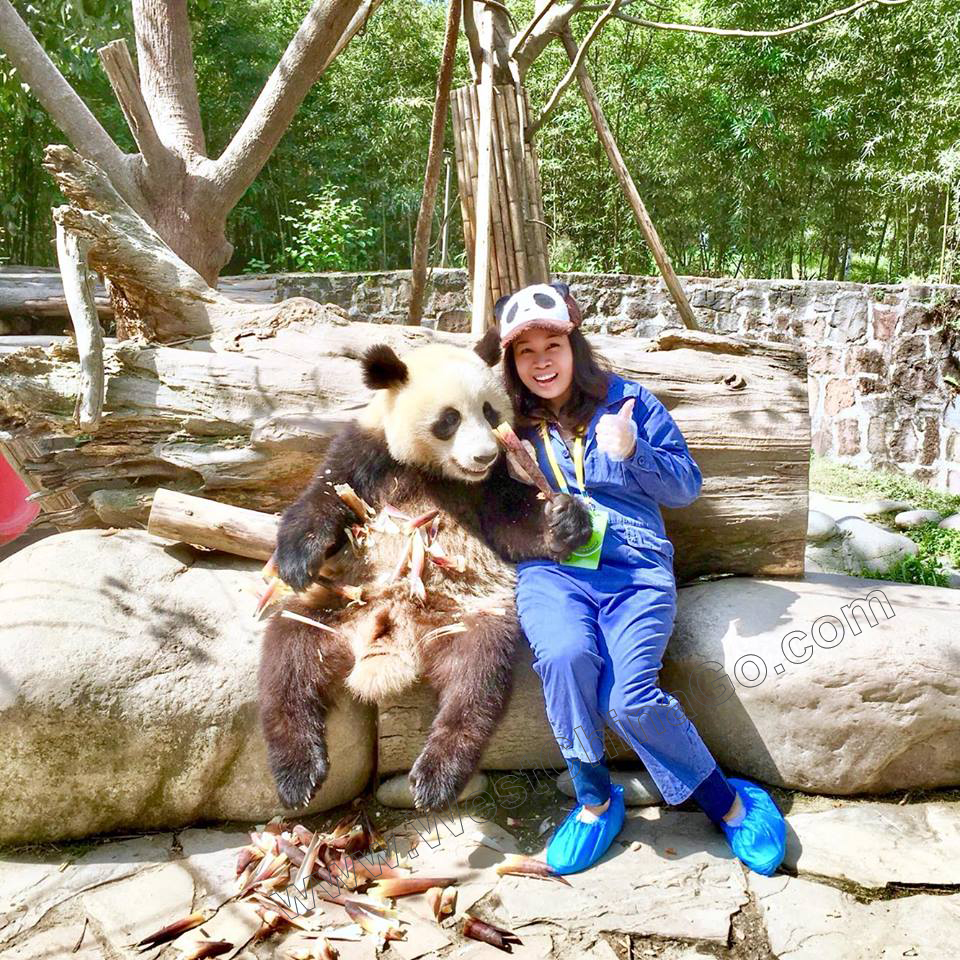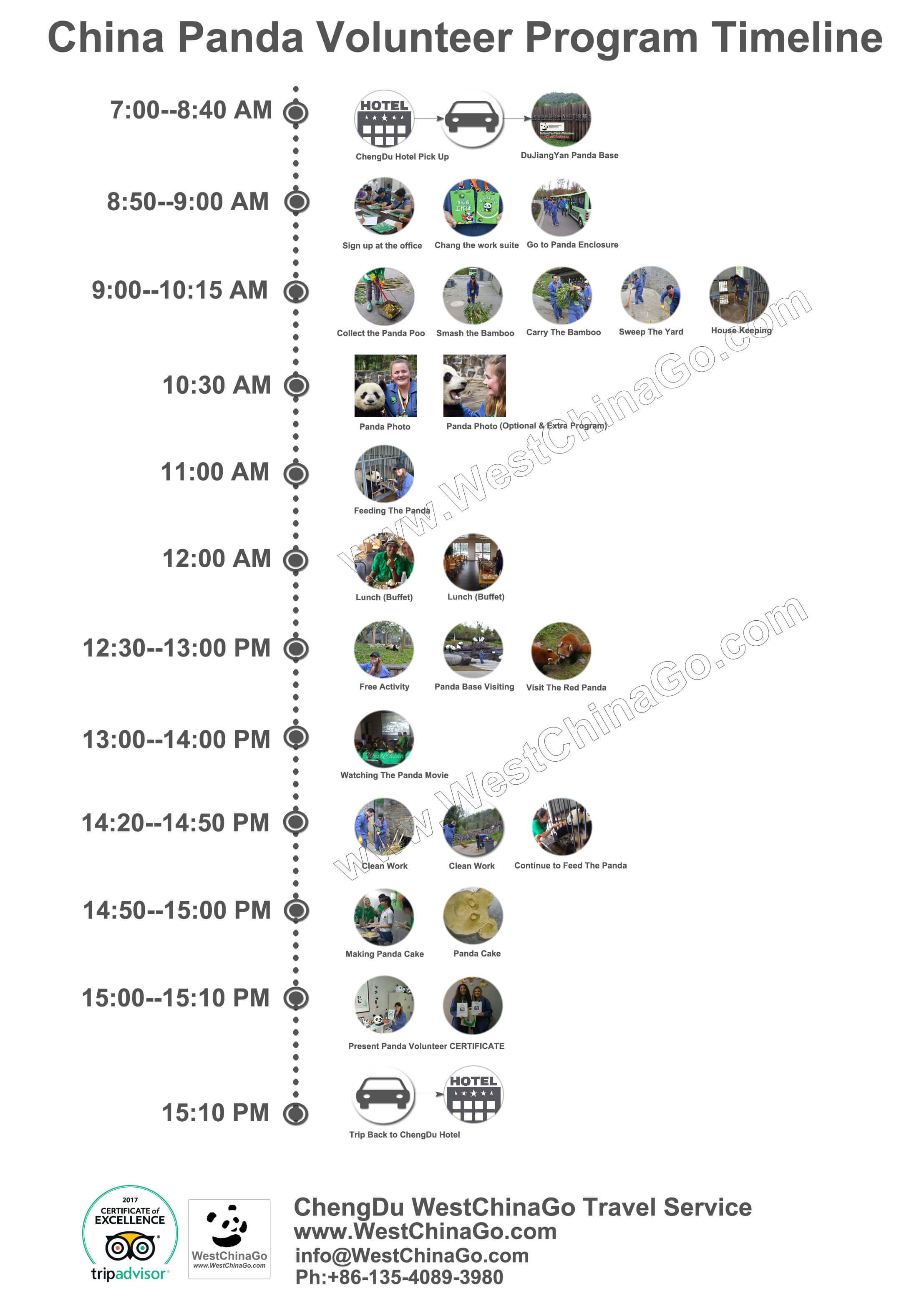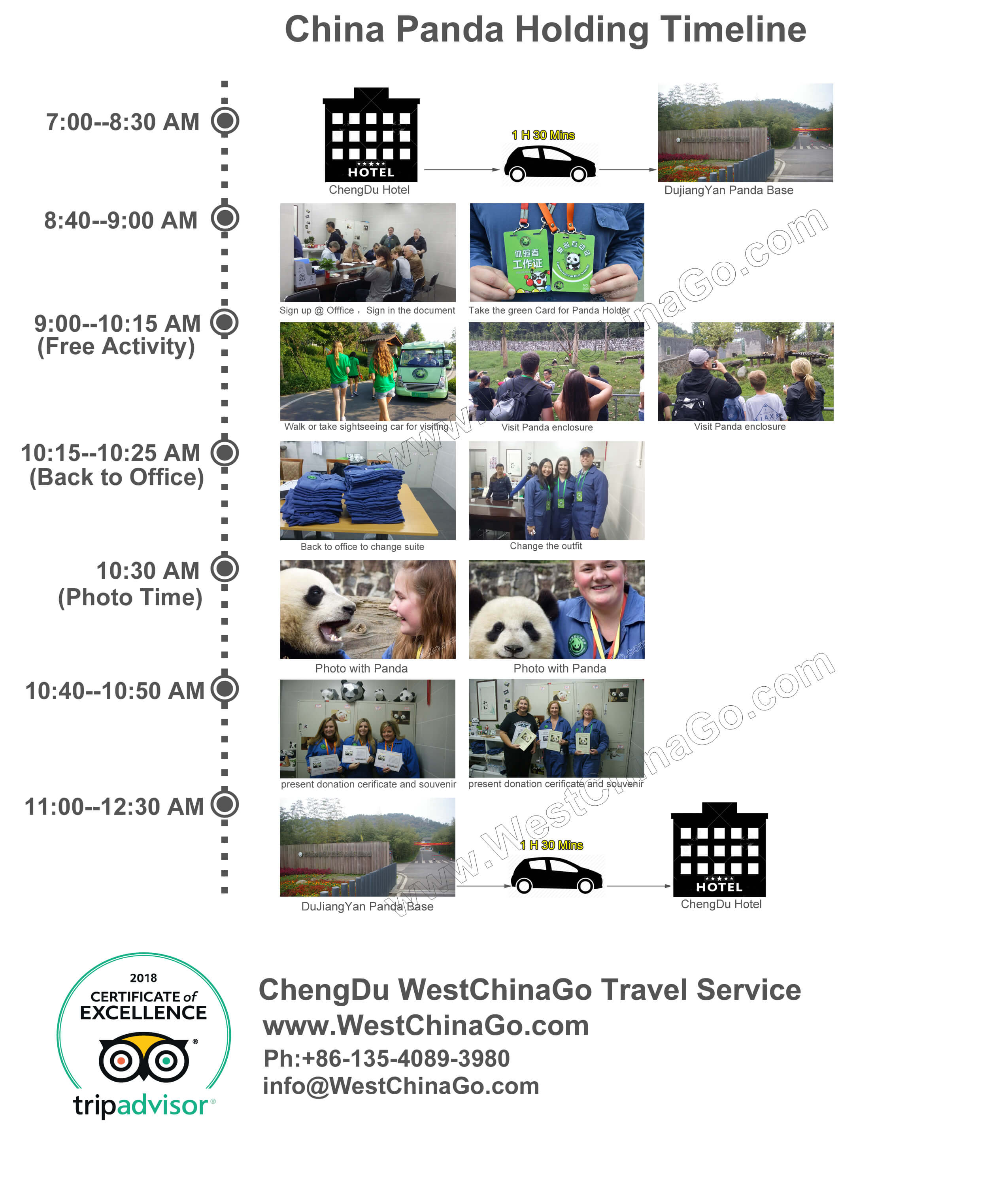 [products limit="8″ columns="4″ ids="50932,24602,23729″ orderby="date" order="DESC"]