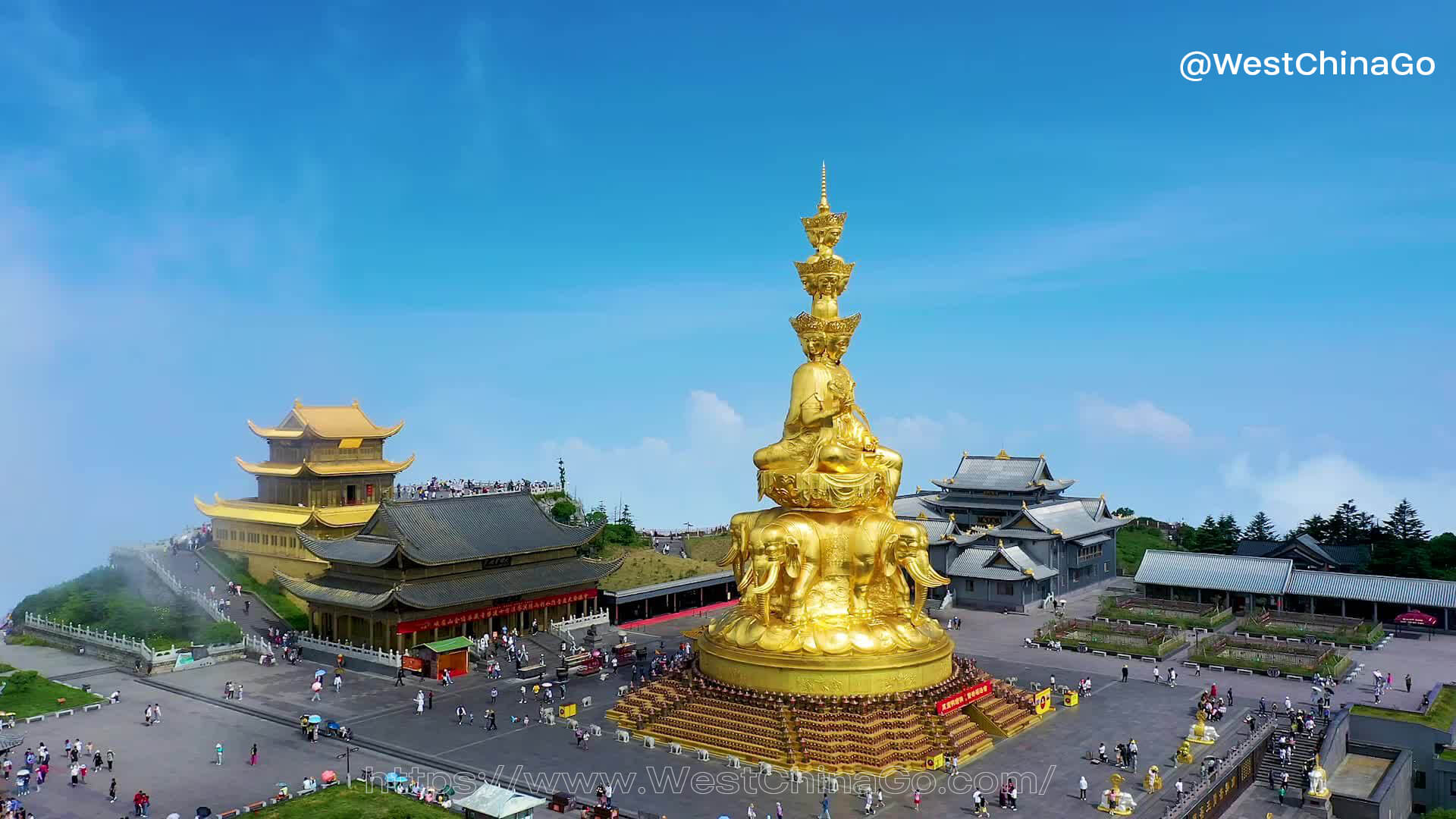 Mount Emei
Chinese Name: 峨眉山
Address: Mountain in Emeishan City, China(185 KM from chengdu)
Opening Time:8:00-18:00
Recommended Visiting Time: 2 DAYS
Elevation: 10,167′
Prominence:: 3,507′
Number of Temple: >30
Height: 3079 m
Mount admission Tickets: ¥ 160 /person( ON SEASON)
Partial Temple Tickets: ¥ 10-15/person
Cable Car: 55-65 CNY/single trip/section
Official Website: https://en.ems517.com/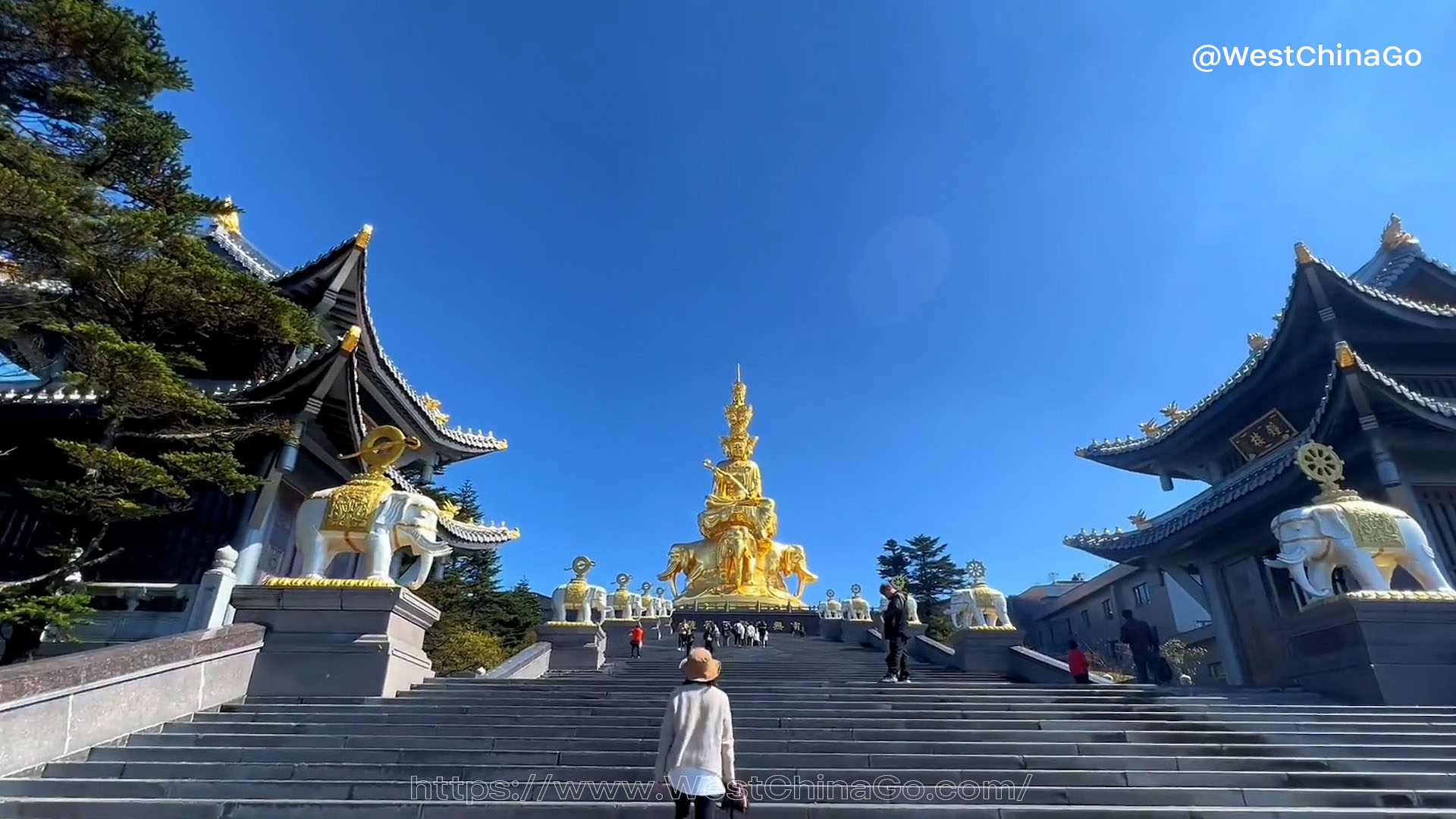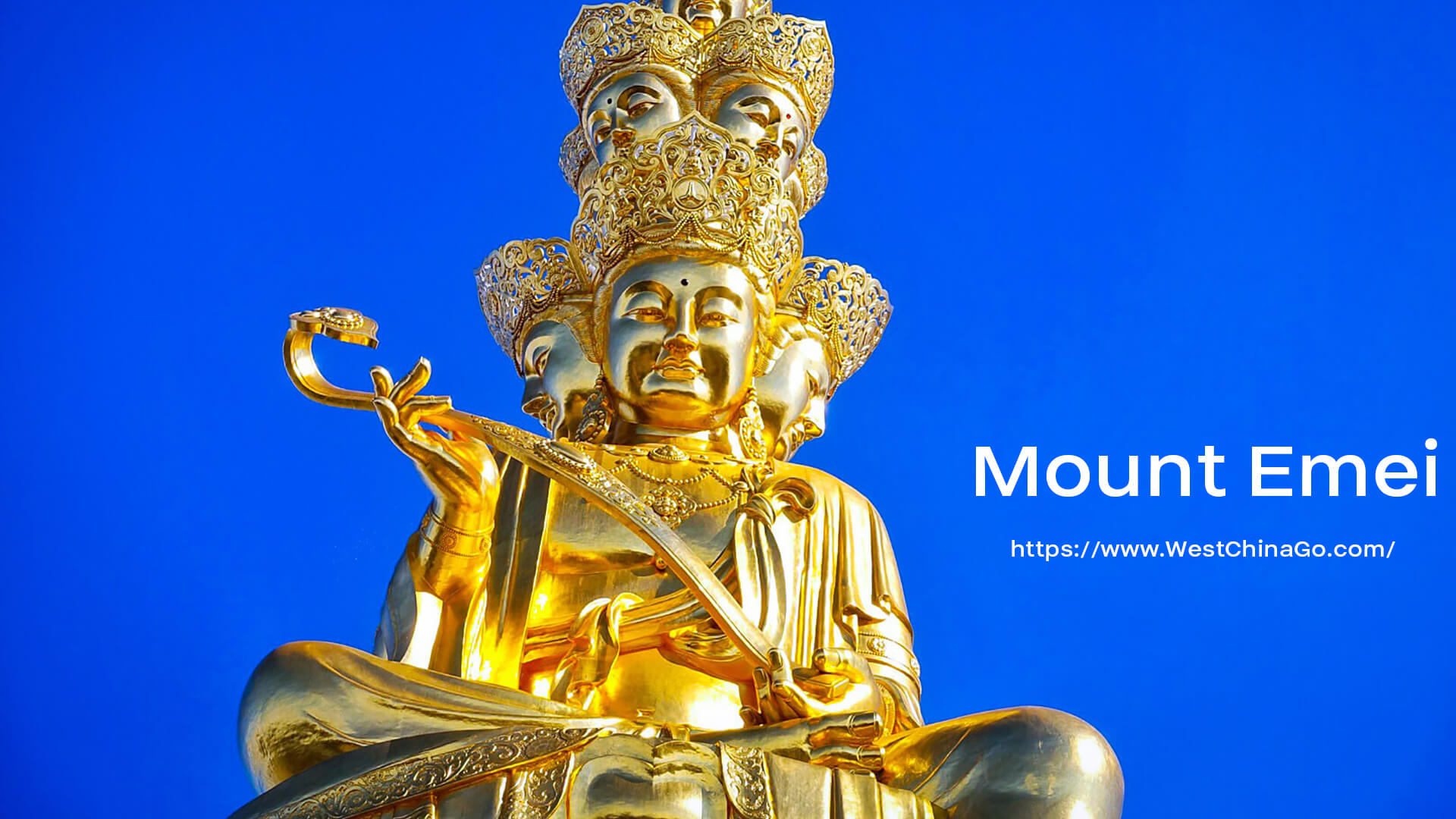 Mount Emei
Mount Emei is a sacred mountain located 2.5h drive from Chengdu.
It is one of the four sacred Buddhist mountains in China, along with Mount Wutai, Mount Putuo, and Mount Jiuhua.
The mountain is famous for its natural scenery, historical and cultural heritage, and its role as a Buddhist pilgrimage site.
Its highest peak, the Golden Summit, rises to an elevation of 3,099 meters (10,167 feet) above sea level and is a popular destination for tourists and pilgrims alike.
In addition to its cultural and religious significance, Mount Emei is also known for its rich biodiversity, with over 3,000 plant species and numerous rare and endangered animal species, such as the giant panda, Sichuan golden monkey, and Asiatic black bear.
Things To Do:
1.Hiking
Mount Emei offers many hiking trails that vary in difficulty, ranging from easy walks to challenging multi-day treks.
Some popular trails include the Golden Summit Plank Road, the Qingyin Pavilion to Wannian Temple Trail, and the Leidongping to Jieyin Hall Trail.
2.Visit Temples and Monasteries
Mount Emei is home to numerous Buddhist temples and monasteries, some of which date back to ancient times.
Some of the most famous ones include Baoguo Temple, Fuhu Temple, Wannian Temple, and Qingyin Pavilion.
3.Watch the Sunrise or Sunset
The Golden Summit is a popular spot to watch the sunrise or sunset, as it offers spectacular views of the surrounding mountains and clouds.
4.Wildlife Watching
Mount Emei is home to many rare and endangered animal species, such as giant pandas, Sichuan golden monkeys, and Asiatic black bears.
There are several wildlife viewing areas, such as the Monkey Zone and the Panda Ecological Garden.
5.Hot Springs
There are several hot springs near Mount Emei, which offer a relaxing way to unwind after a long day of hiking or sightseeing.
6.Try Tasty Local Cuisine
The town of Mt.Emei is known for its authentic Sichuan cuisine, which is a must-try when visiting the area.
Explore the old neighborhood of Leshan city,there are many time honored local restaurants and food stalls serving up a variety of dishes, from hotpot to street food.
7.Visit Leshan Giant Buddha
Leshan Giant Buddha, located about an hour's drive from Mount Emei, is a UNESCO World Heritage Site and one of the largest stone Buddha statues in the world. It is definitely worth a visit if you have time.
Mount Emei Tourist Attractions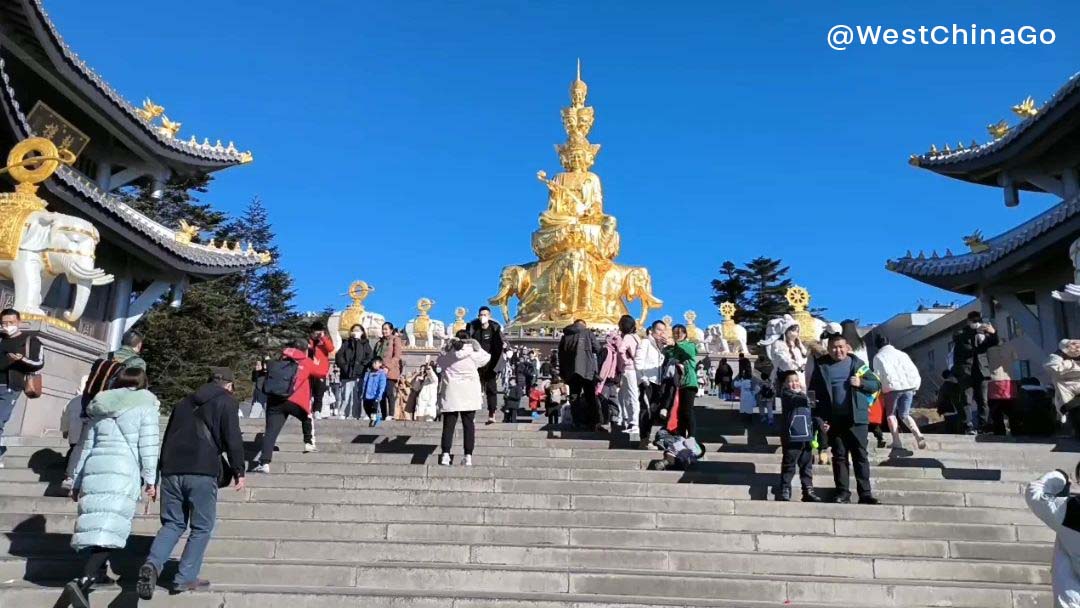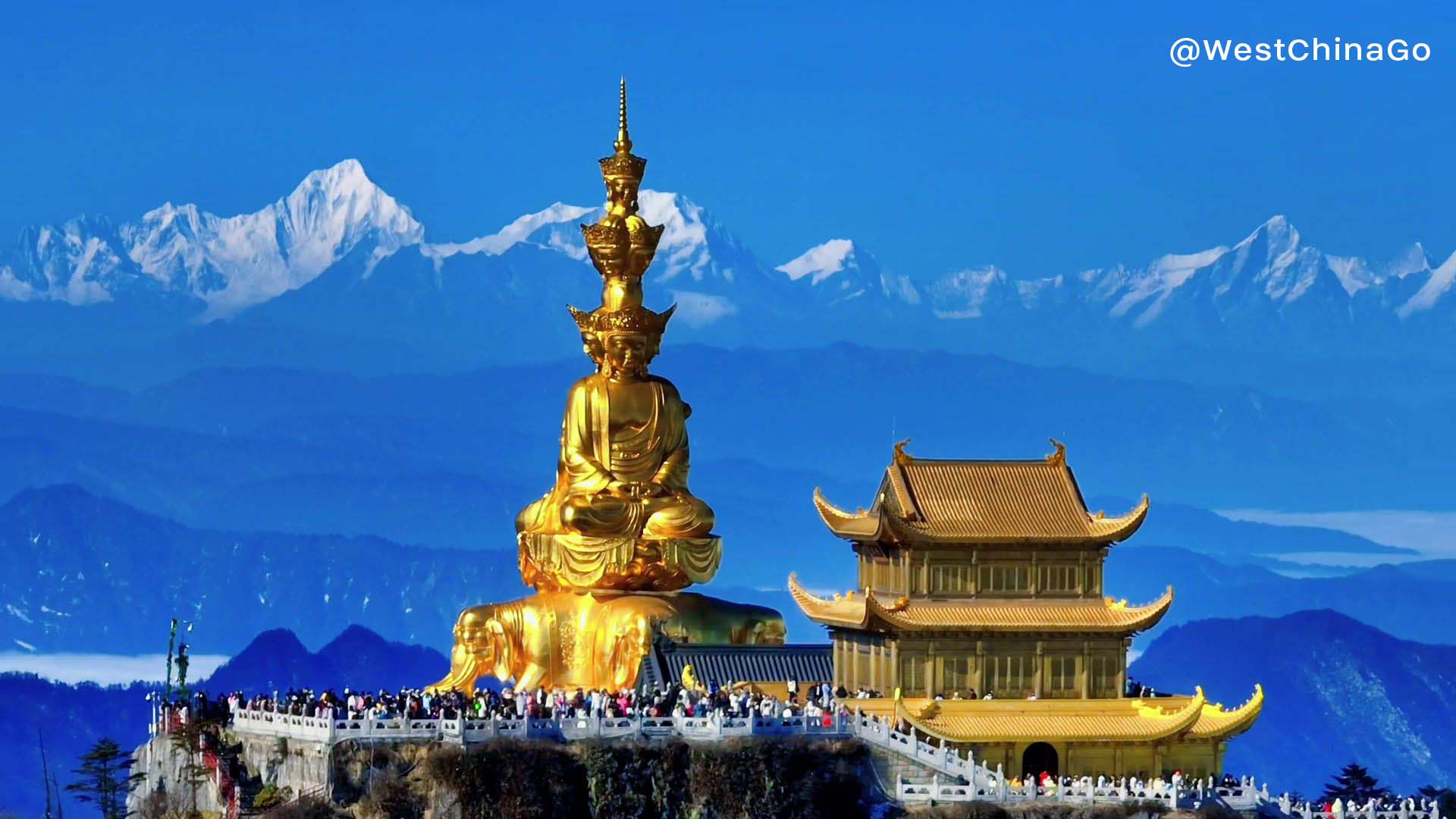 Mount Emei Video
Mount Emei Tourist Map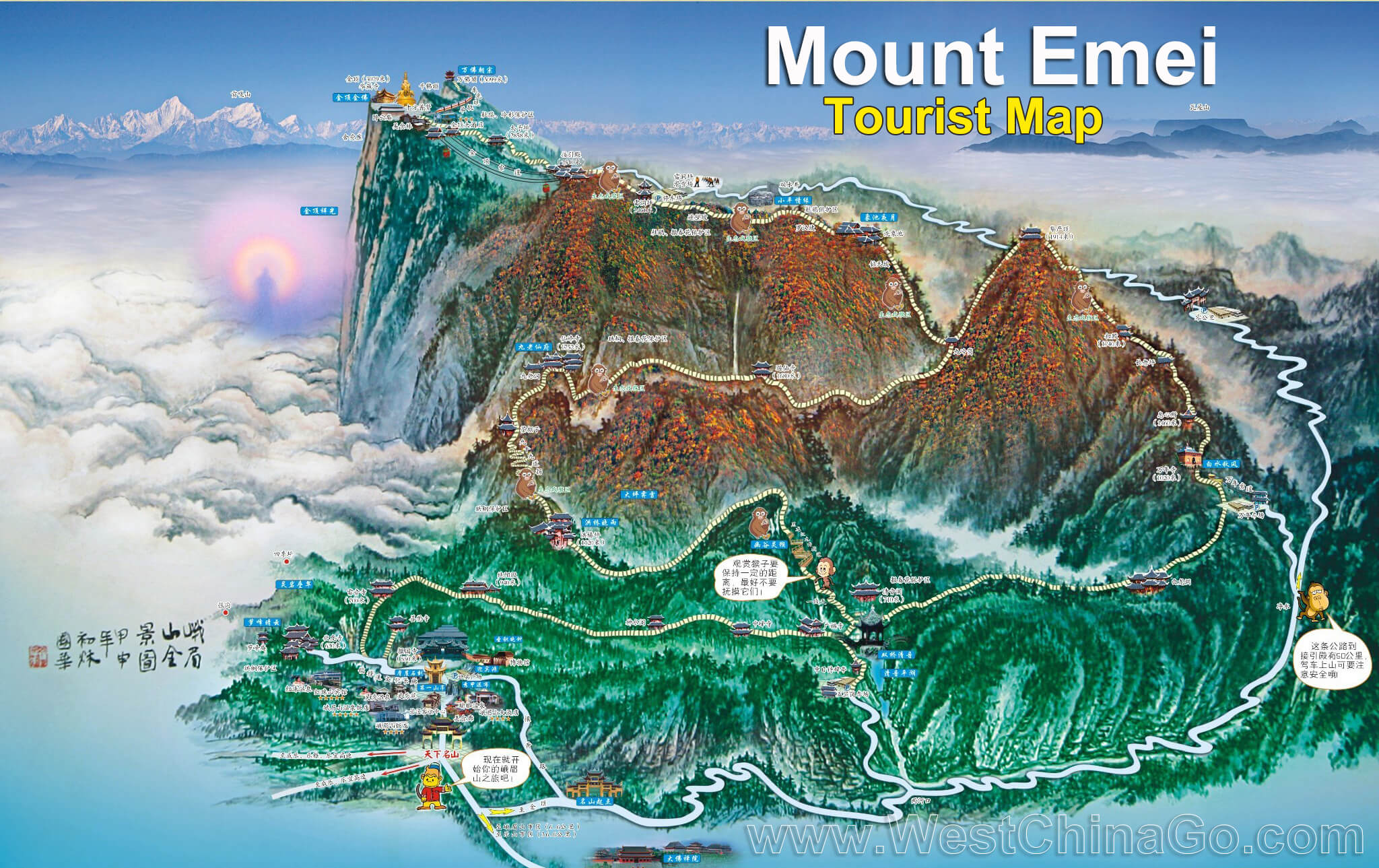 Mount Emei Photo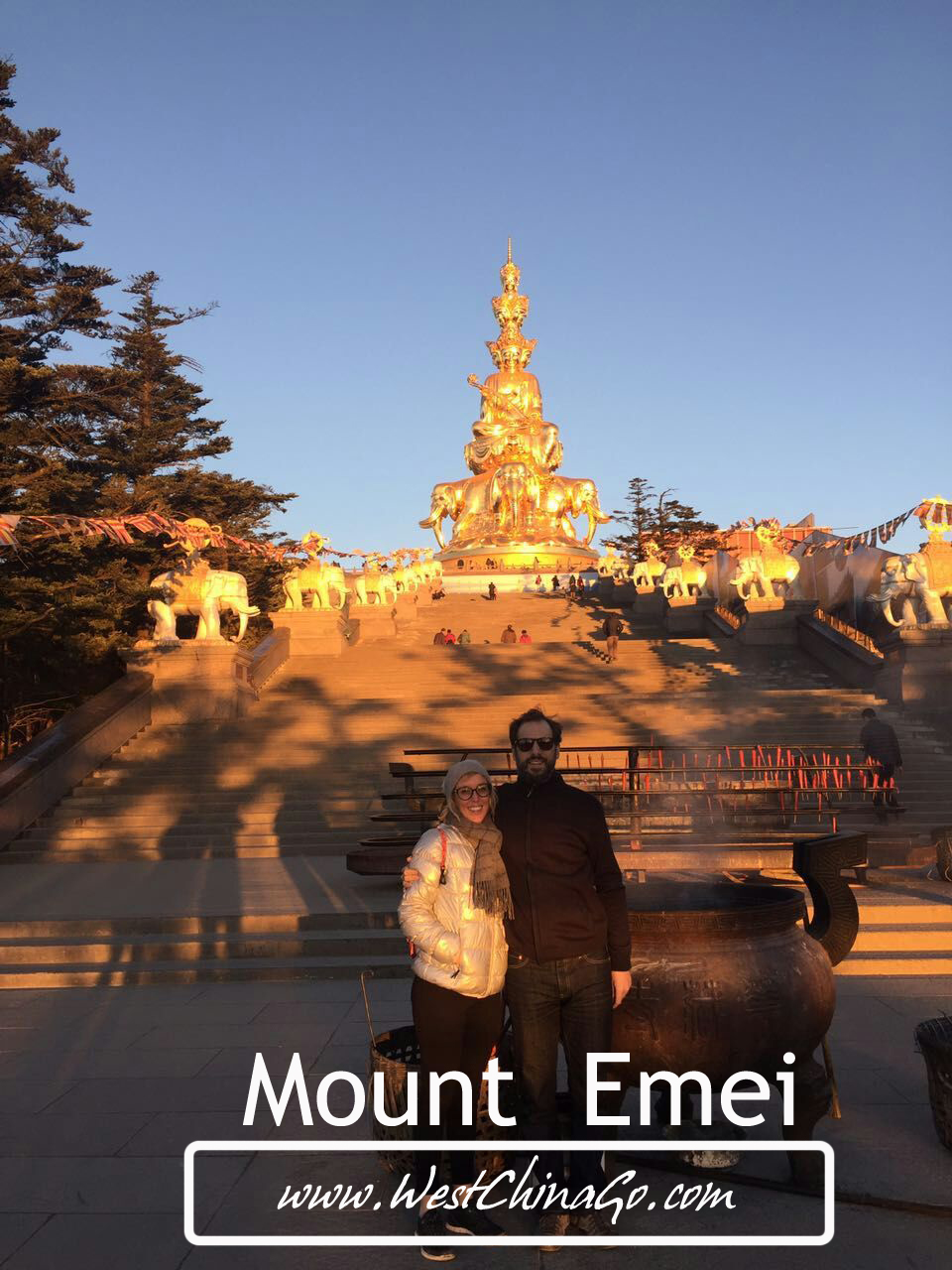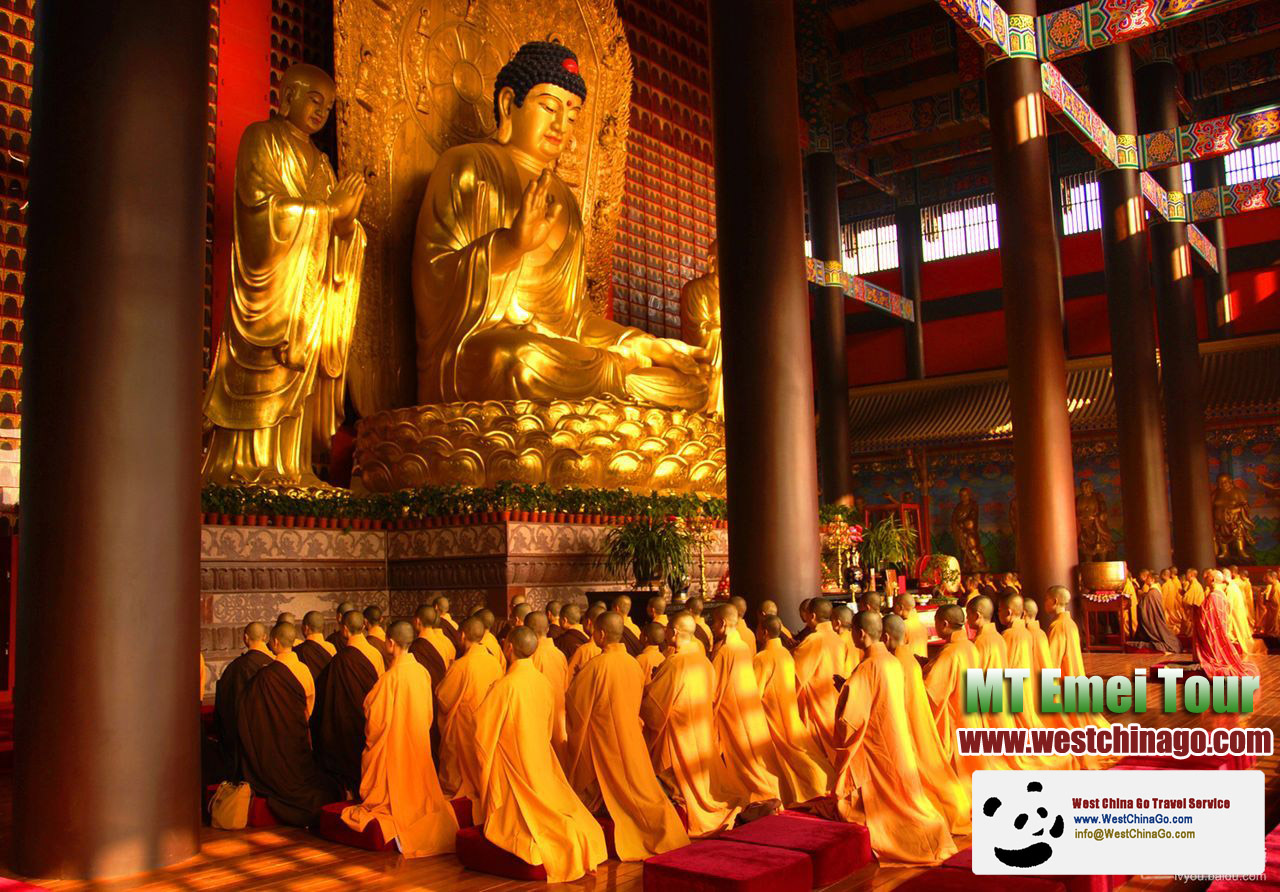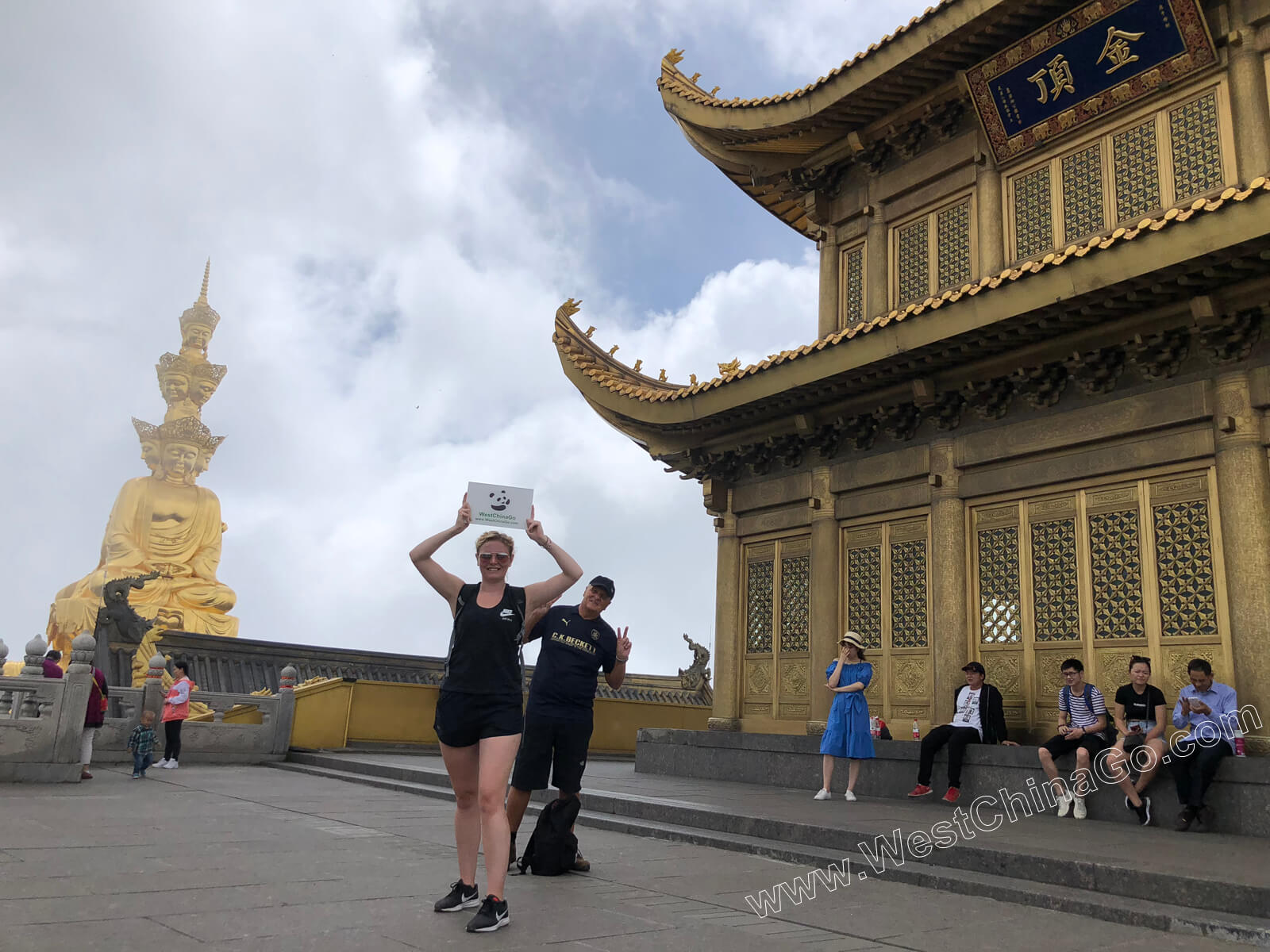 Mount Emei Tour Package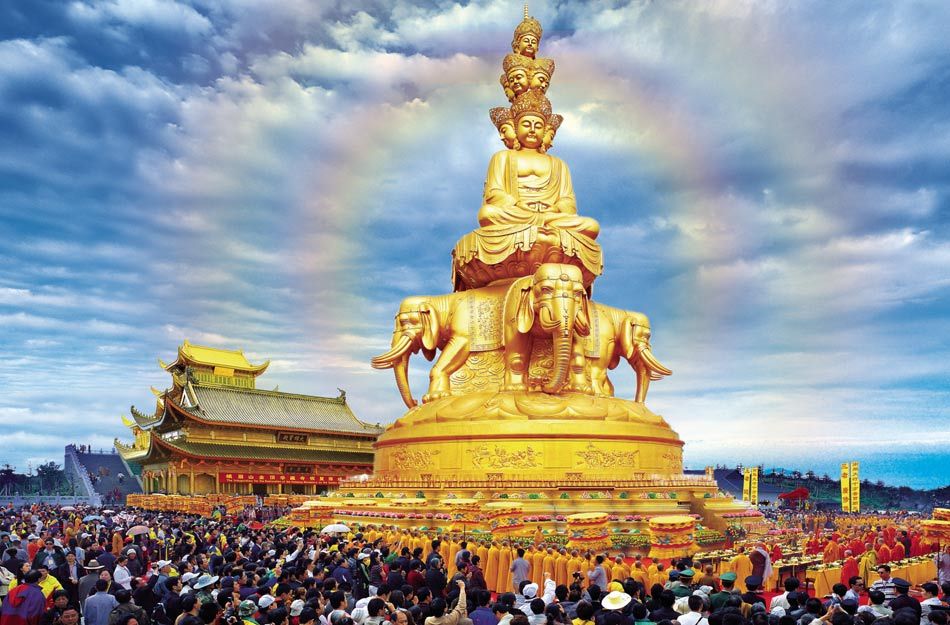 2-Day Mount Emei&Leshan Giant Buddha In-Depth Tour with Wannian Temple Stay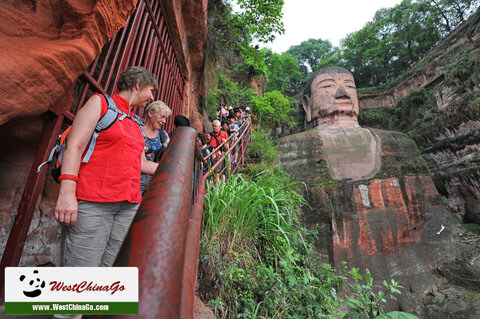 2-Day Classic Mount Emei Golden Summit &LeShan Giant Buddha Tour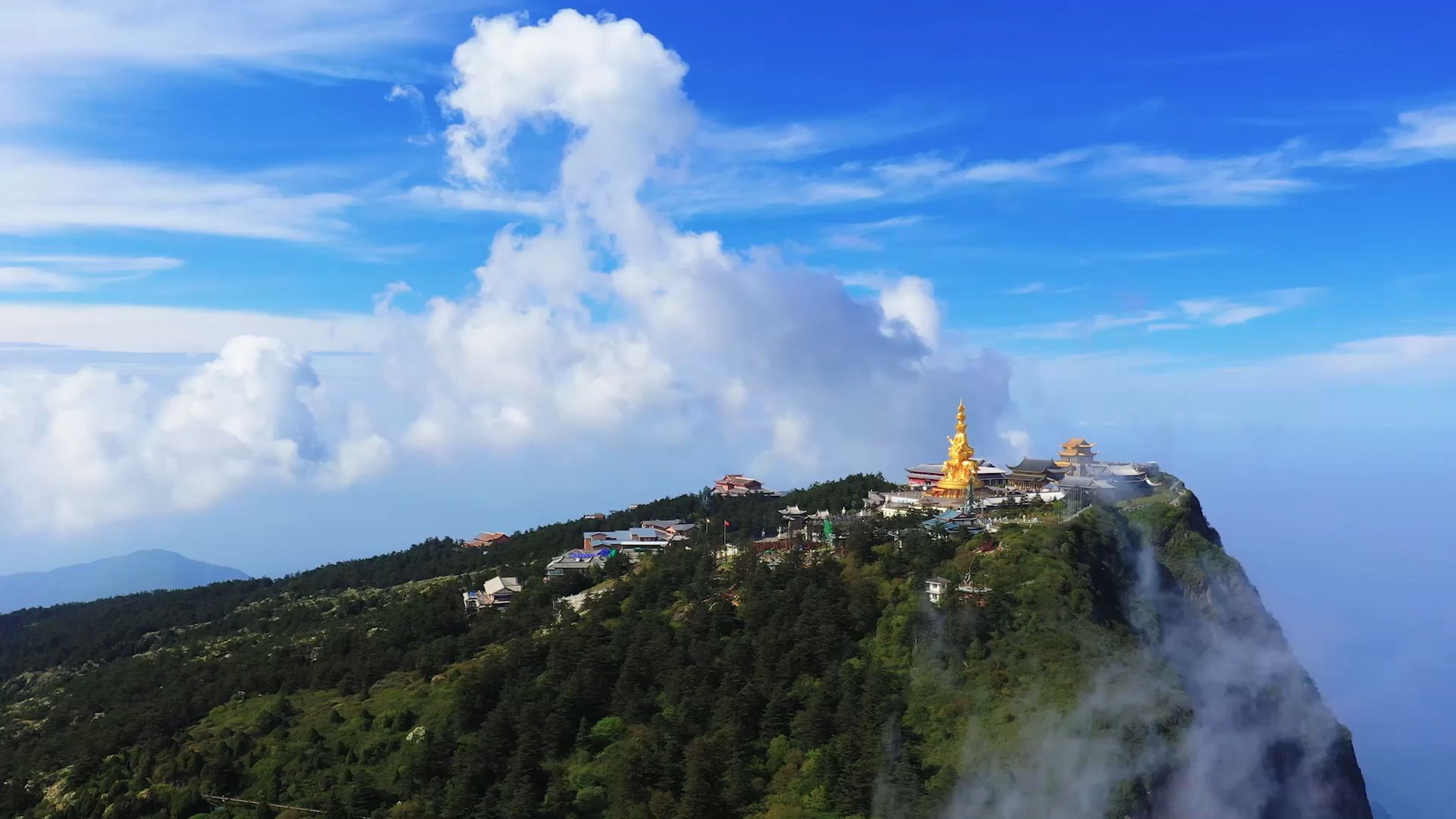 Mount Emei Travel Guide