ShangHai Tour,Travel Guide
Shanghaiis the biggest city in the biggest country in the world. China's capital of commerce, industry, and finance, Shanghai has become one of the world's great modern capitals, showcasing China's commercial momentum at the dawn of the 21st century.
Shanghai has a colonial past more intense than that of any other city in China except Hong Kong, meaning that cathedrals and European-style buildings can be found alongside traditional Chinese temples and architecture. There is even a synagogue in Shanghai, dating from the days of an unparalleled Jewish immigration to China. These are not the typical monuments of China, but they are typical of Shanghai.
ShangHai Tour,Travel Guide
Although Shanghai is not famed for its temples, it does have some interesting ones.
The most popular Buddhist shrine with visitors is the Jade Buddha Temple;
the Longhua Temple is known for its 10th-century pagoda.
Shanghai also has active Christian cathedrals, a mosque, and the reopened Ohel Moshe Synagogue, now a Jewish museum and study center.
Good News: Visa-free travel in Shanghai was made possible now! From Jan. 1, 2016, visitors qualified of 55 countries could travel in Shanghai for three days without visa.
Please kindly check our 144 hours visa-free tours below!
ShangHai
► Chinese Name: 上海
► Address: shanghai,china
► Area:Area: 2,717 mi²
► Recommended Visiting Time:2 days
► Weather 45°F (7°C), Wind SW at 4 mph (6 km/h), 37% Humidity
► Population: 24.26 million (2014)
Useful Info
The following articles can give you useful info.travel guide and thing to do help you plan the best mount tour,for your reference.
ShangHai Tour 360° panoramas
ShangHai Tour Attractions
ShangHai Tour Map
ShangHai Travel News
China`s Yangtze River Delta Offers 144-hour Visa-free Entry…
Shanghai Disneyland Go on Sale on March 28…
Shanghai Disney Resort to Open on June 16…
Historic Building of Former Catholic Monastery to Reopen …
Actor Hu Ge Appointed as Shanghai`s Tourism Ambassador …
Road Restrictions in Place for New Year`s Eve…
Work Begins on New Pudong Terminal…
ShangHai Travel Guide
ShangHai Things To Do
Huangpu River Cruise
XinTianDi dining center
Nanjing Lu Shopping Street
---
ShangHai 1 Day Theme Tour
1 Day ShangHai Highlight Tours
Itinerary: The Oriental Pearl Tower + Shanghai World Financial Center+ the Bund,+Yuyuan Garden
Price:75 usd/per
Check Detail
1Day Shanghai Strawberry Picking + Water Town Visiting
Itinerary:Shanghai Zhaotun village —-"the hometown of China Strawberry" +Zhujiajiao water village
Price:85 usd/per
Check Detail
3 Hours Shanghai Authentic Local Food Tour
Itinerary:Shanghai Center
Price:60 usd/per
Check Detail
---
ShangHai Private Tour Package
China Tour Package Including ShangHai
Private Tour
6 Days: ShangHai Private Tour Package
BeiJing–ShangHai
China Private Tour Package
From: US$590
More Detail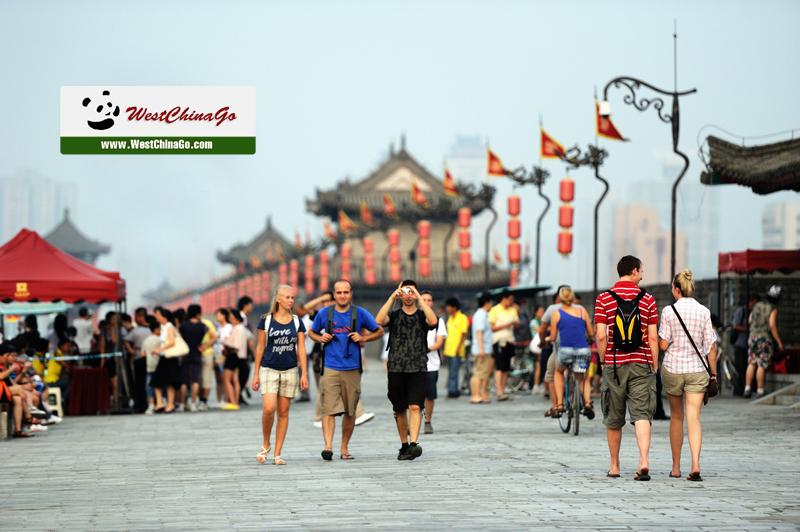 Private Tour
8 Days: ShangHai Private Tour Package
BeiJing-Xi'An-ShangHai
China Private Tour Package
From: US$1057
More Detail
Private Tour
11 Days Panoramic China Tour
BeiJing-XiAn–GuiLin–ShangHai Private Tour Package
China Private Tour Package
From: US$1500
More Detail
ShangHai Tourism Video
ShangHai Day Tour car rental, vehcile charter