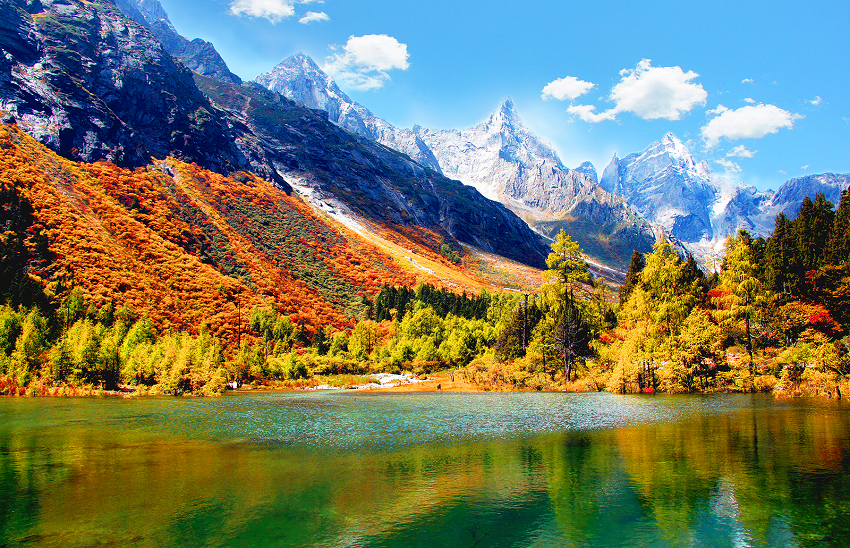 Bipenggou
Chinese name: 毕棚沟
Geographical Location: In Solo Valley, Putou Township, Li County, Aba Tibetan and Qiang Autonomous Prefecture, Sichuan 四川阿坝藏族羌族自治州理县朴头乡梭罗沟境内
Climatic conditions: Transitional area from mid-subtropical monsoon climate to continental plateau climate
Opening hours: May 1st – September 30th: Monday to Sunday 15:30; October 1st – April 30th: Monday to Sunday 15:00, (Stop selling tickets at 15:30, stop entering the park at 15:30); operating hours of sightseeing cars: 8:30-17:30
Attraction level: National AAAA scenic spot
Ticket price: Ticket 60 yuan/person, scenic spot traffic ticket 60 yuan/person
Land area: 180 km²
Famous attractions: Banji Peak Glacier, Swallow Rock Nest, Red Leaf Valley, Dragon King Sea
Official Website:http://www.bipenggou.net/
Tel: 0837-6824845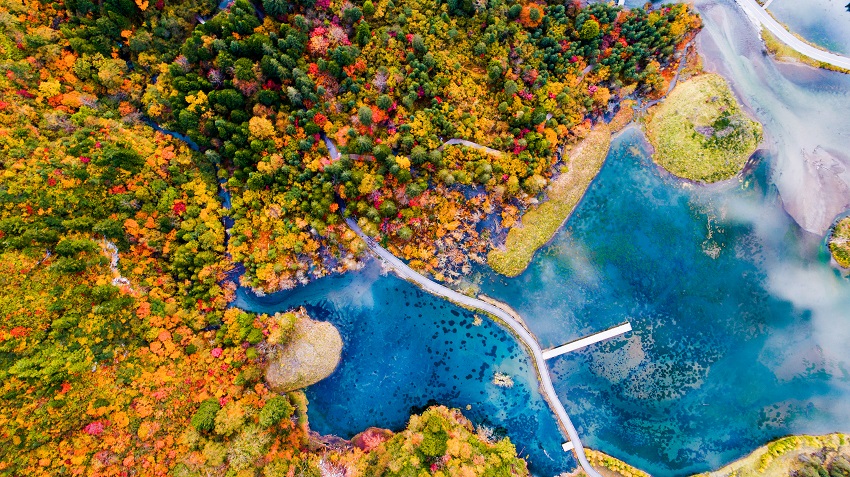 Bipenggou
Bipenggou, also known as Bipenggou Scenic Area, is located in Sologou, Putou Township, Li County, Aba Tibetan and Qiang Autonomous Prefecture, Sichuan Province, north of Mount Siguniang. It is the habitat of giant pandas and the core area of Miyaluo. Little Switzerland in western Sichuan".
The altitude of Bipenggou is between 2015 and 5922 meters, with an area of 613.8 square kilometers. The natural landscape in the ditch is primitive and simple, covering glaciers, snow peaks, Haizi, virgin forests, streams, waterfalls, alpine meadows, red leaves, flower seas, colorful forests and other natural scenery, including Luotuofeng, Yutufeng, Lion Peak, Qinglong Waterfall , Zhuoma Lake, Moon Bay and other scenic spots.
Landscape Composition:
The entire scenic area consists of 6 natural ditches, which constitute 6 major scenic spots with different scenery: Tazigou Glacier Scenic Area, Niuxingou Haizi Scenic Area, Liangtaigou Snow Mountain Scenic Area, Blue Moon Valley Scenic Area and Sunshine Valley Leisure Scenic Area.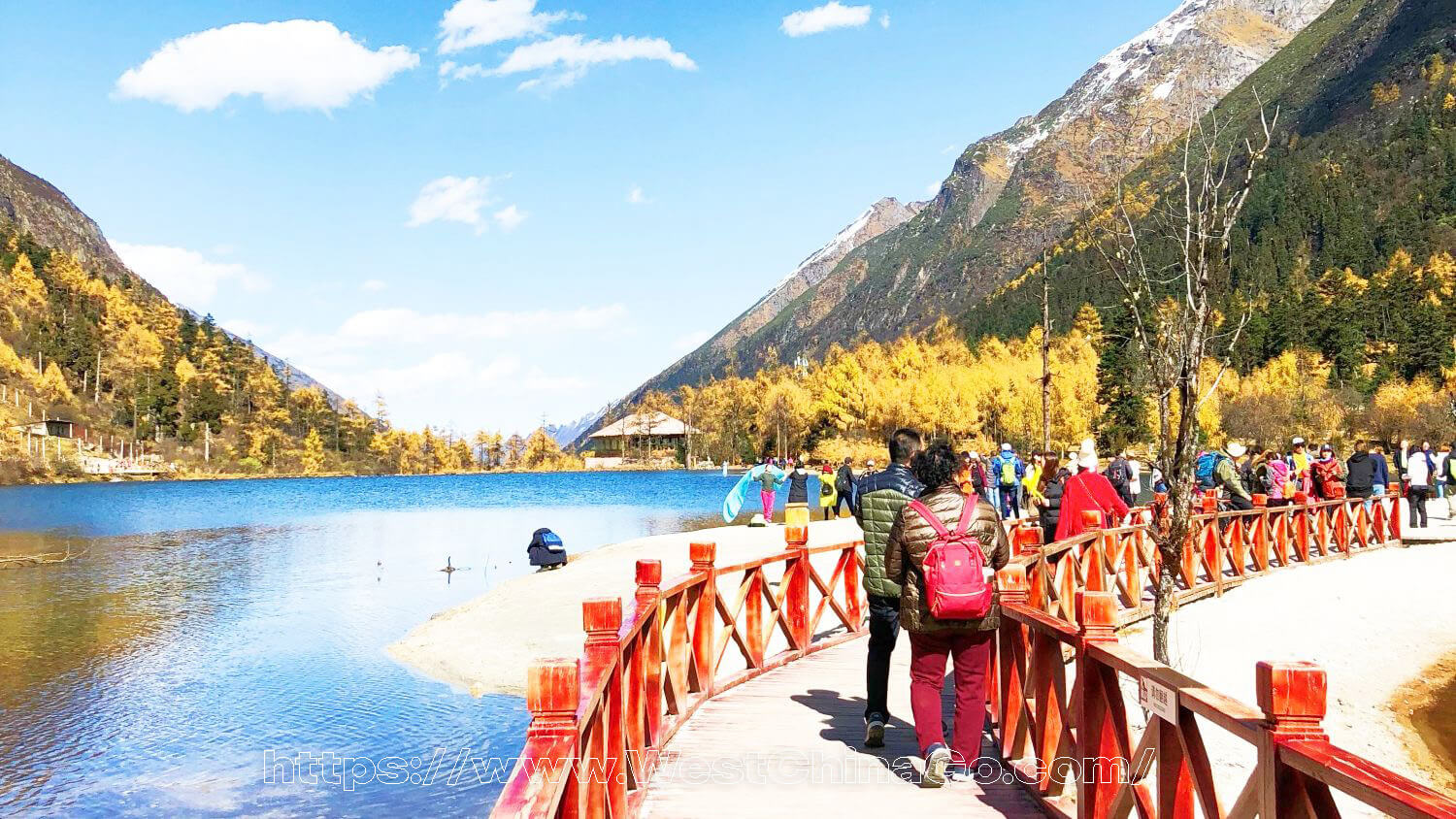 Spring in Bipenggou
Spring in Bipenggou is a good place to watch flowers. The blue sky, white clouds, mountain peaks, snow peaks, weathered rocks, alpine meadows, alpine shrubs and mixed forests form a wonderful natural landscape in spring, where wild flowers, weeds and Chinese medicinal materials, Rare and rare animals and various birds can be seen everywhere. Every spring, wild flowers and weeds all over the mountains compete to bloom, especially in the season of croissants blooming from early May to June. All kinds of croissants spread all over the valley Inside, exudes a faint fragrance.
good place to escape the heat in summer
Bipenggou is a good place to escape the heat in summer. The large area of virgin forest here regulates the climate, purifies the air, and beautifies the environment. The mountains are full of verdant green, and thousands of trees are competing for prosperity. The wind is icy and the air is cool, and the summer is cool. On a sunny day, people walk in the forest, by the stream, or take a battery car to enjoy the beautiful scenery, get close to nature, relax, and put themselves in a highly beautiful and cool environment, giving people peace, comfort, and real Feel the fun of nature
The autumn colors of Bipenggou
The autumn colors of Bipenggou are intoxicating. September to November every year is a good viewing period for the colorful red leaves. The colorful forest belt stretches from the bottom of the valley to the top of the mountain for dozens of miles. Some are as bright as gold, some are verdant and verdant, red maples are like fire, and the forests are all dyed; the streams in the mountains are gurgling, the snow peaks are crystal clear, and the colorful oil paintings are reflected in the water, forming a charming golden autumn picture scroll.
Winter Travel Experience
The magical winter scenery of Bipenggou makes people nostalgic and forgetful because of its seclusion, danger, majesty and strangeness. The snow accumulation period in Bipenggou in winter is from the end of November to the end of March of the following year. The snow thickness is more than 60 cm. The snow quality is excellent, and the low latitude has a long snow season. Here, you can trek, ski, skate, climb snow peaks, have snowball fights, and make snowmen.
natural environment
The unique natural environment has formed the unique ecological environment of Bipenggou, where many rare birds and animals thrive. There are 76 species of mammals and 210 species of birds in the nature reserve. The national first-level or second-level key protected animals are giant panda, forest musk deer, horse musk deer, Sichuan golden monkey, wildebeest, leopard, macaque, Tibetan chief monkey, black bear, Red pandas, blue sheep, and other animal resources.
There are also hundreds of kinds of Chinese medicinal materials and edible fungi in Bipenggou, such as Cordyceps, Gastrodia elata, Fritillaria, matsutake, morel and so on.
A place where mountaineering enthusiasts yearn for
Bipenggou Banji Peak Glacier is a place that mountaineering enthusiasts yearn for. Every year, domestic and foreign mountaineering teams will climb here to compare their heights. On May 4, 2004, seven climbers successfully climbed to the summit. The altitude is 5430 meters. According to the shape of the top of the mountain, the first climber named it Banji Peak. At present, the Bipenggou Banji Peak Glacier has become the most ideal mountain for mountaineering enthusiasts.
Half Ridge Peak is also connected to Yaomei Peak leading to Siguniang Mountain. On the ridge extending not far to the northeast is Dahuang Peak. Dahuang Peak is 5922 meters and is the second highest peak in Aba Prefecture. "China's Top Ten Classic Hiking Crossing Lines" Siguniang Mountain Changpinggou to Bipenggou, this mysterious lifeline is also called "China's Alps", "China National Geographic" magazine selected it as one of China's top ten The classic hiking route ranks sixth. Every year, a large number of Chinese and foreign outdoor sports enthusiasts come here to complete this beautiful crossing journey, with a total length of 66 kilometers.
Highlights of Bipenggou
1.Dragon King's Lake—Emerald Lake surrounded by snow capped mountains
2.Namu Lake—Traveller can stay overnight at Namu Lake Hot Spring Hotel, enjoy the hot spring and yat meat hotpot
3.Shanghaizi-Transportation hub, travellers take shuttle bus from here and can buy food and drinks
3.Panyang Lake—There are many snow activities in winter
4.Yanziyan Grassland-In summer and autumn, it turns into vast grass land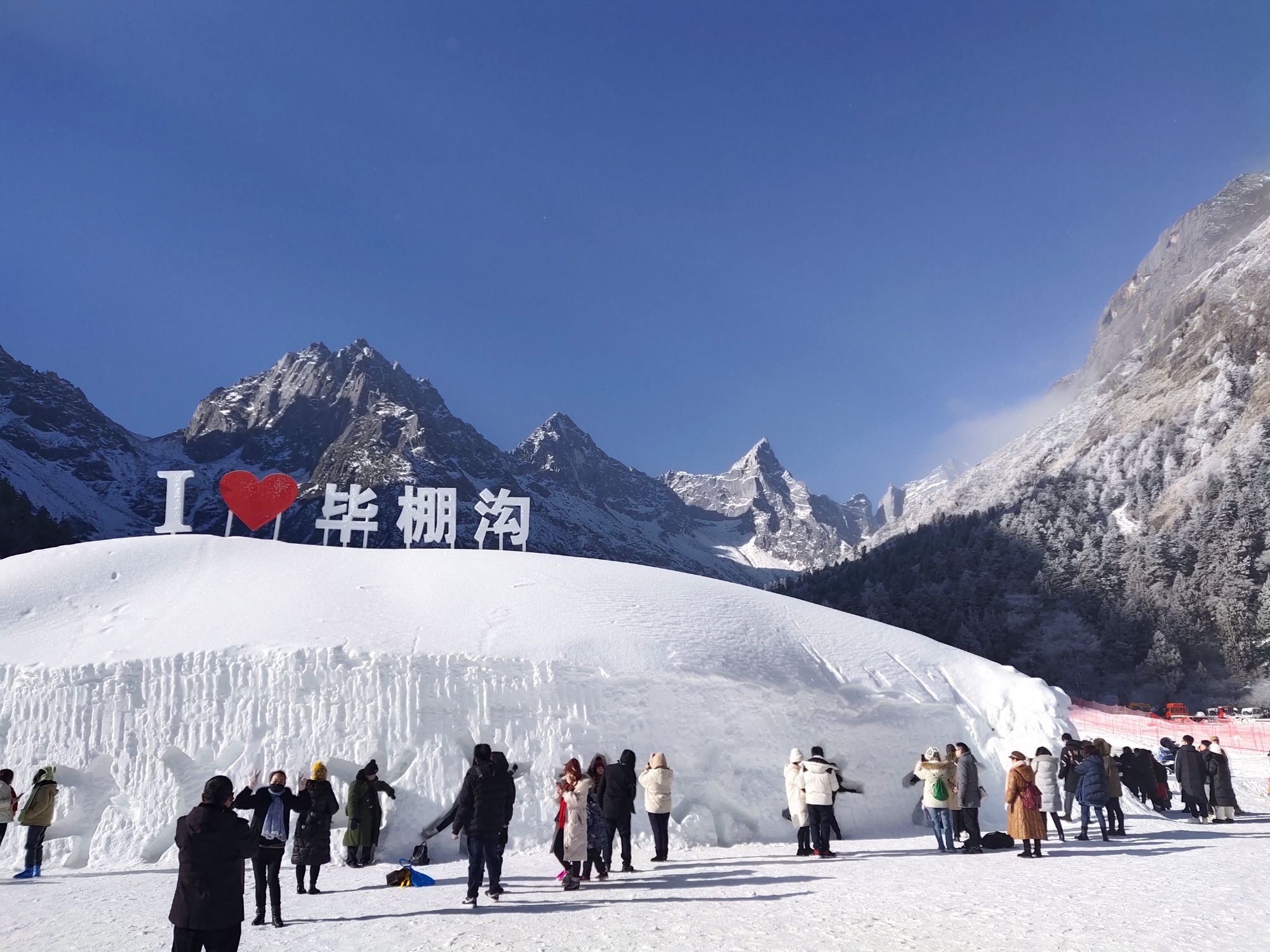 Bipenggou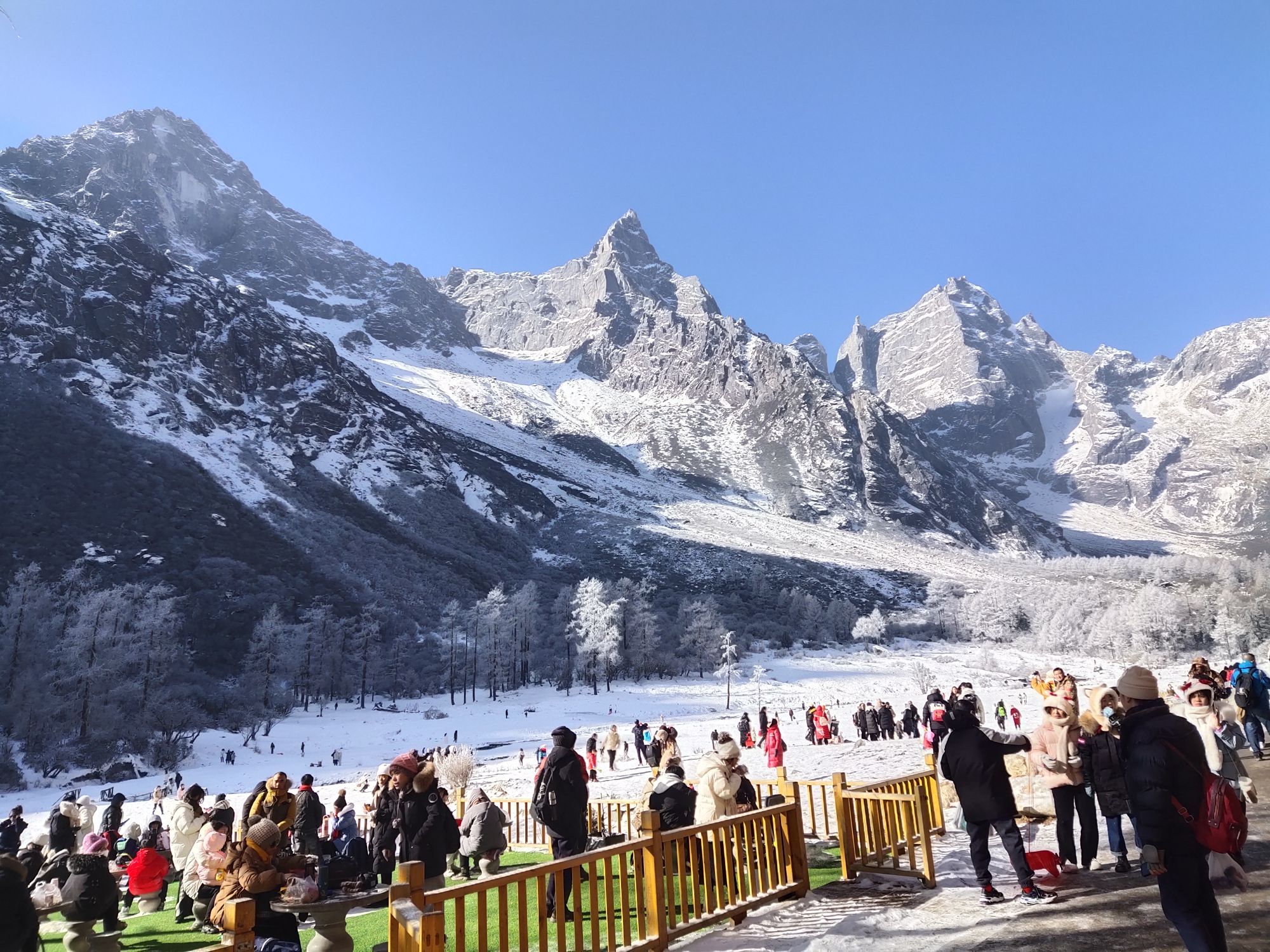 Bipenggou Tourist Map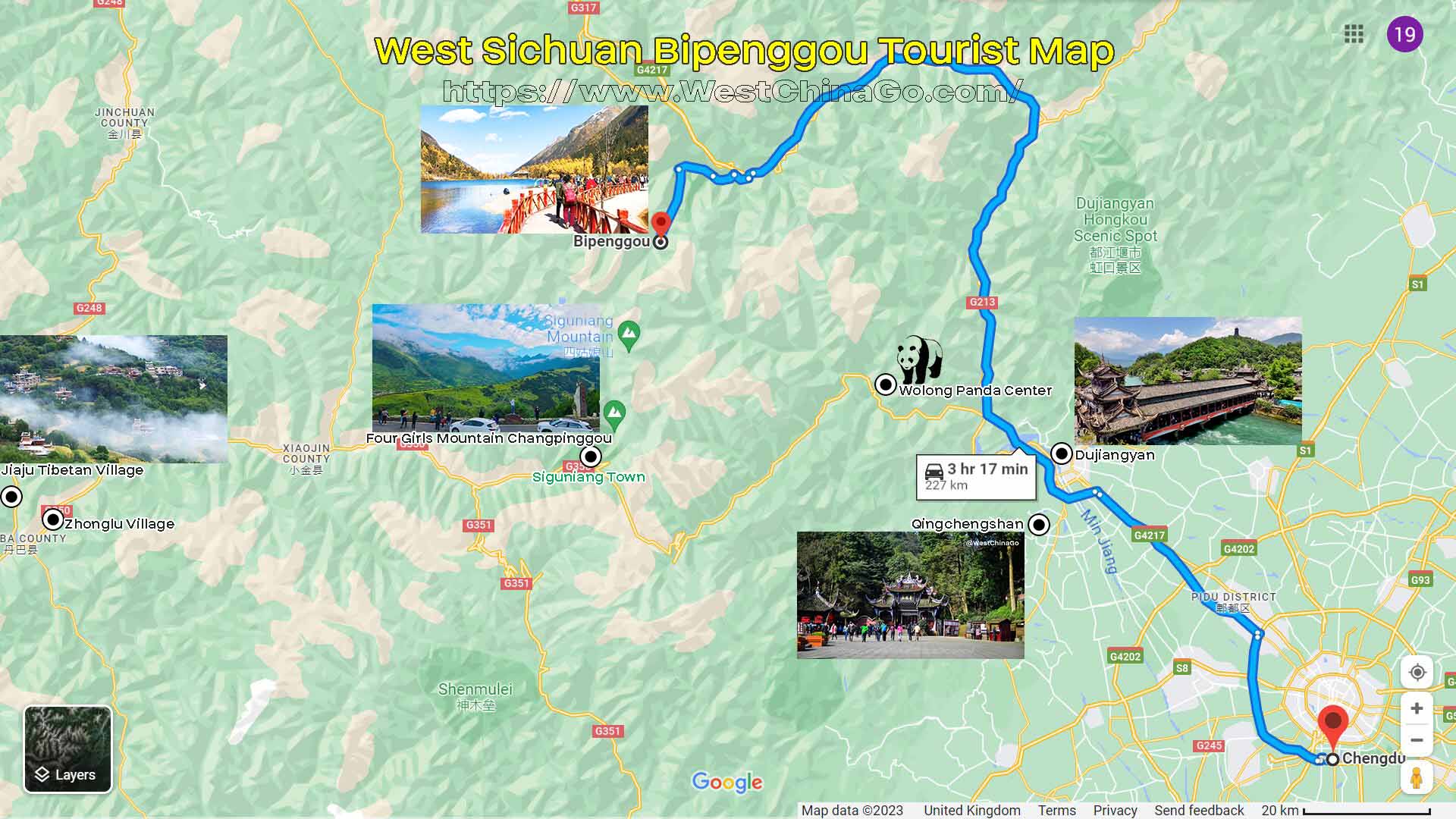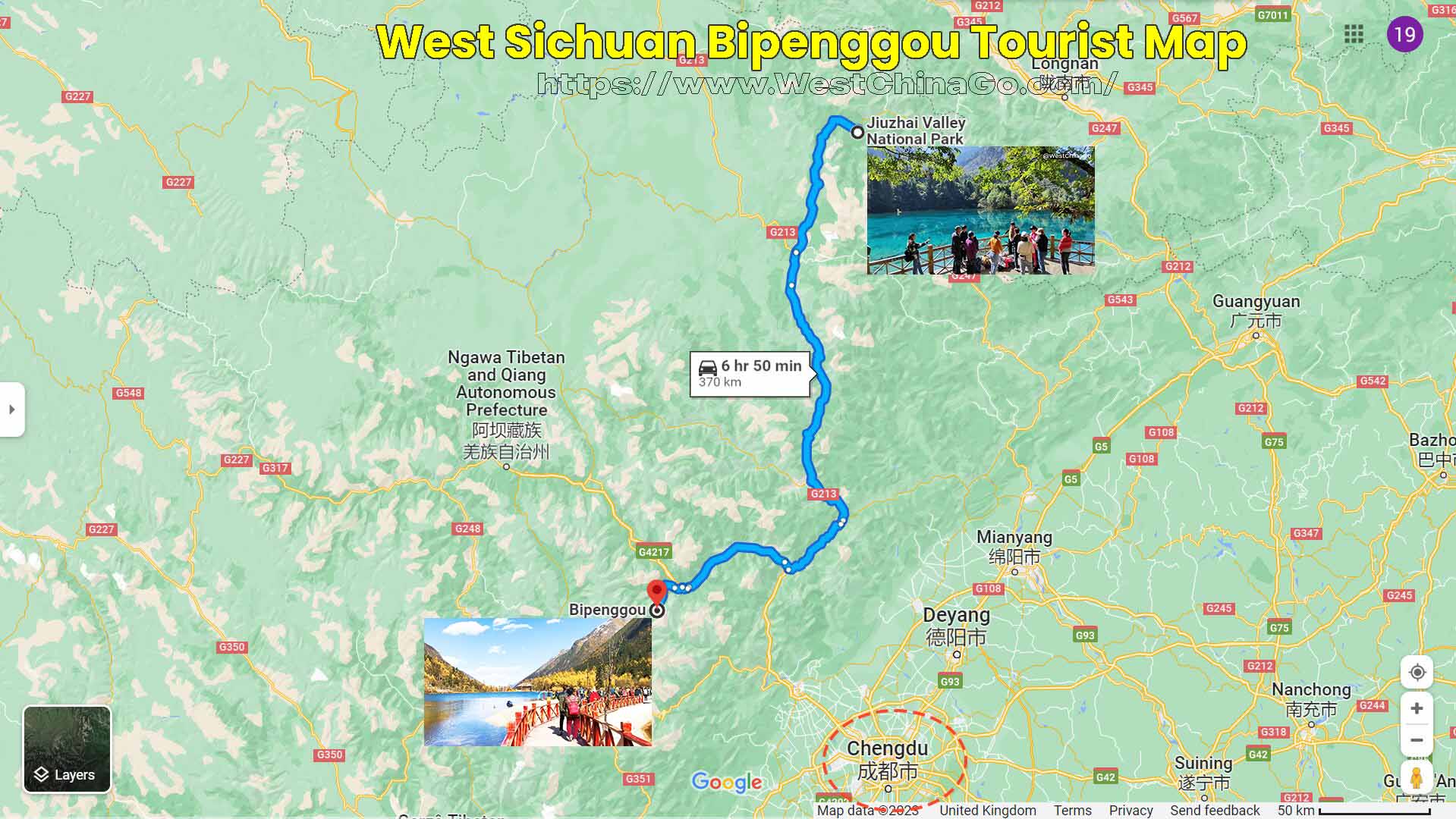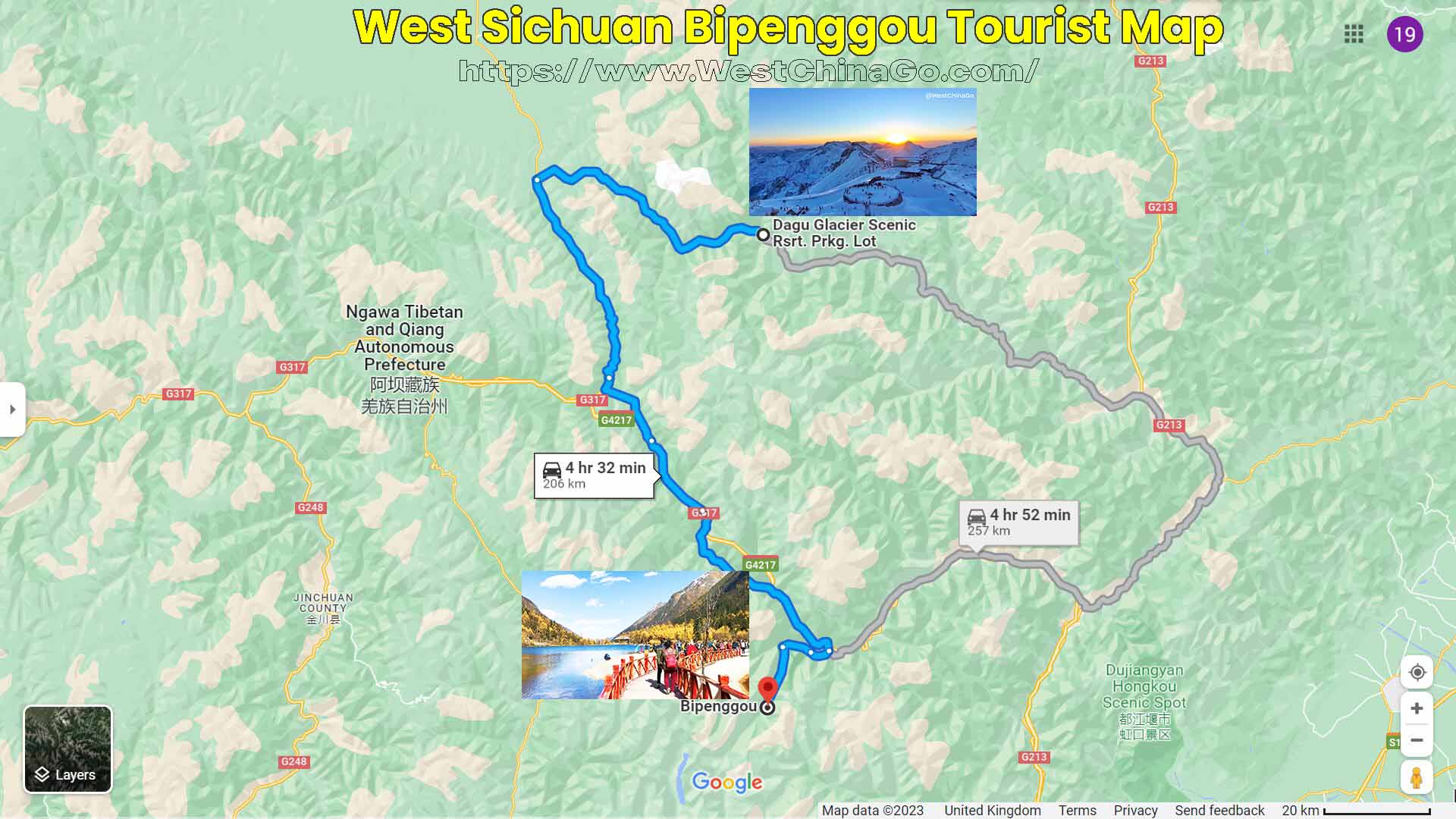 Bipenggou Tour Transfer:Car Rental with Driver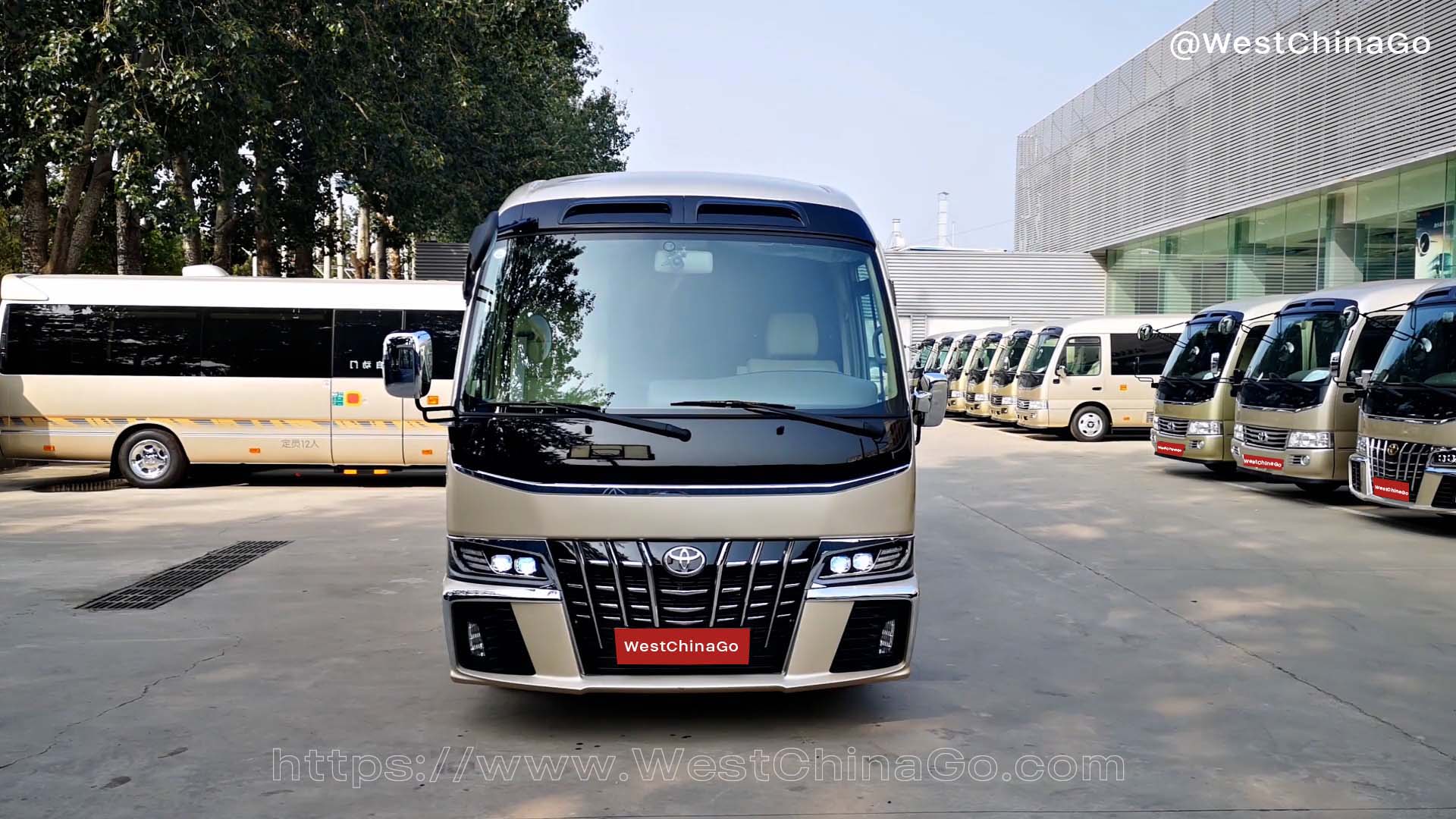 Jiuzhaigou ⇄ Bipenggou
Bipenggou ⇄ Dagu Glacier
Chengdu ⇄ Bipenggou
……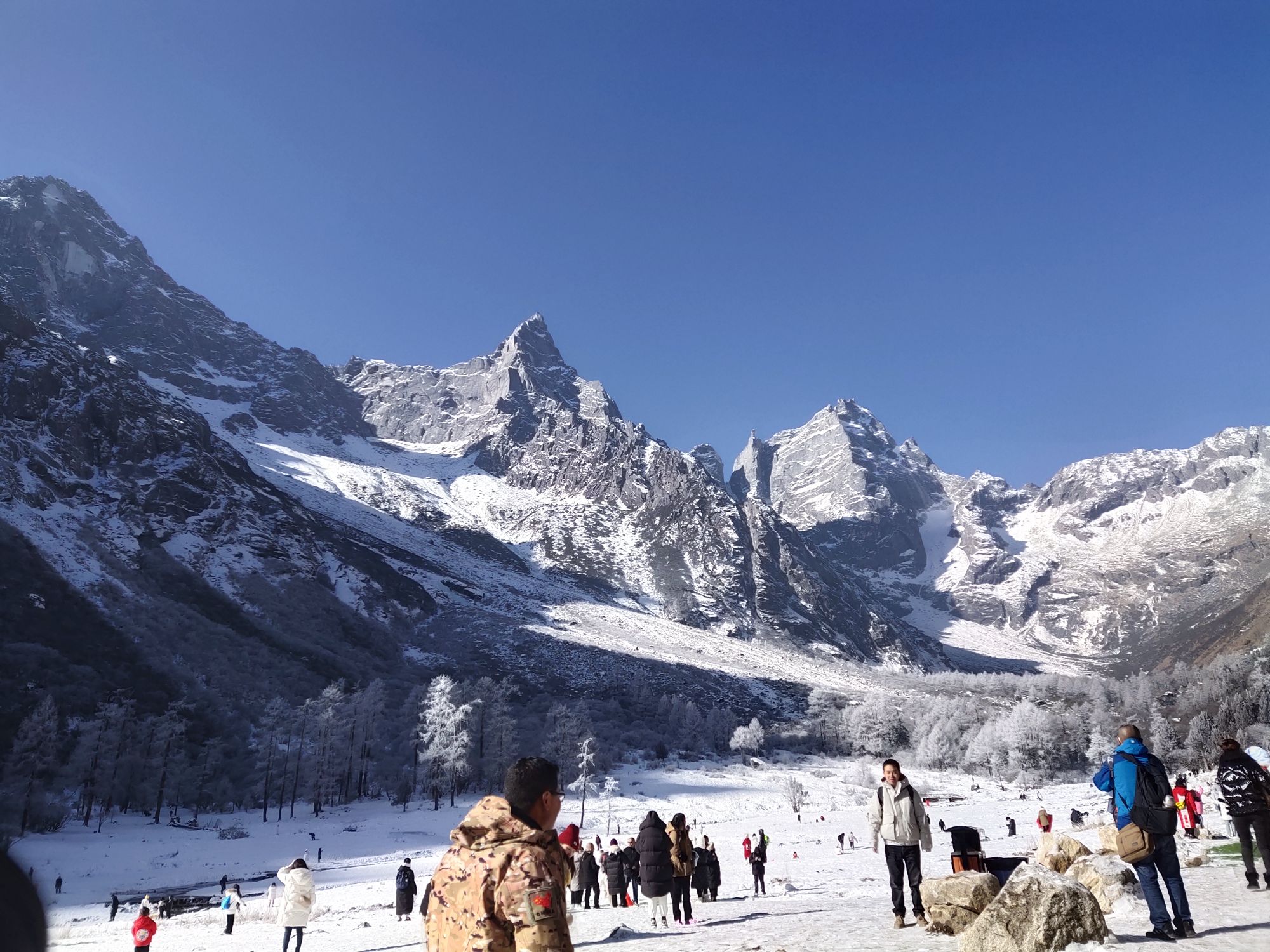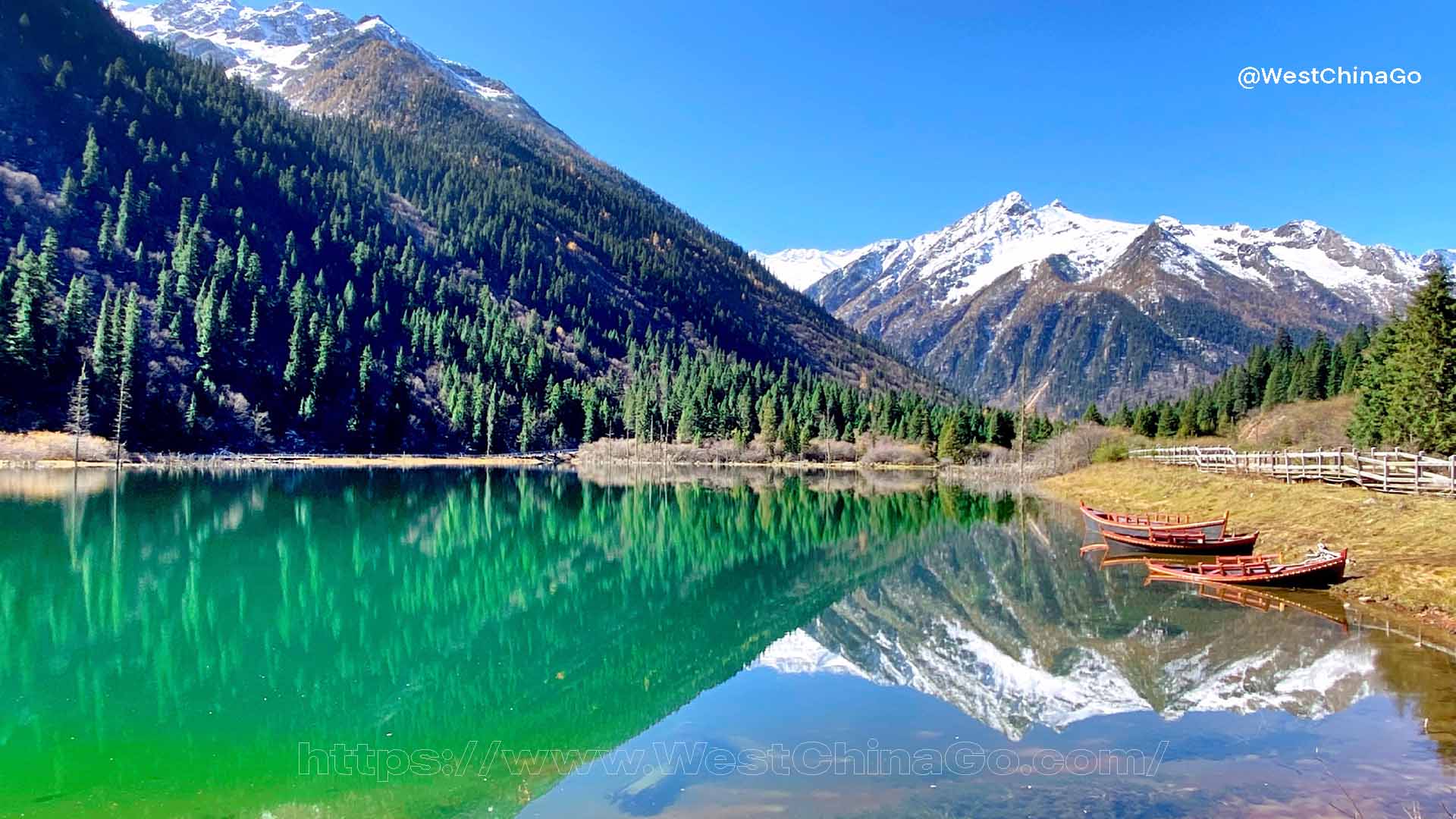 Bipenggou Tour Video
Bipenggou Travel Guide
Bipenggou is located in Sologou, Putou Township, Li County, Aba Prefecture. It is famous for its beautiful natural scenery and intact natural ecological landscape. It is a well-known holy place for viewing red leaves in China. If you are not an outdoor player who hikes through, visiting Bipenggou is relatively simple.
Recommended Itineary
3-Day Bipenggou&Dagu Glacier Loop Tour
Day 1: Chengdu-3.5h-Bipenggou Stay overnight inside Bipenggou Valley ( Namu Lake Hot Spring Hotel )
Day 2: Bipenggou-3.5h-Dagu Glacier
Day 3: Dagu Glacier-Chengdu
2-Day Bipenggou Valley Getaway Tour
Day 1: Chengdu-3.5h-Bipenggou Stay overnight inside Bipenggou Valley ( Namu Lake Hot Spring Hotel )
Day 2: Bipenggou-3.5h-Chengdu
Travel Route
Sightseeing bus route
Tourist Center-Shanghaizi Station(40-50 min ride)
Entrance fee+Sightseeing Bus: 109RMB/person(Mandatory)
Shuttle Bus route
Shuttle bus: Single trip 20RMB/person,roundtrip 30RMB/person( Optional)
Route 1: Shanghaizi Station-Panyang Lake Station(15min ride)
Route 2: Panyang Lake Station-Yanziyan Station(15 min ride)
Travel Tips:
Travelers can either hike along the trail or take shuttle bus from Shanghaizi station to explore more of Bipenggou.
For walking, it will take about 3-4 hours,make sure to return the bus terminal-Shanghaizi station before 5pm to catch the last bus.
Tour Route:
After buying tickets from the gate of the scenic spot and entering, take the sightseeing bus of the scenic spot and pass through Longwanghai and Namu Lake, and then you can go directly to the Shanghaizi Sub-reception Center, the whole journey is about 26 kilometers. There are snow-capped mountains along the way, and there are many viewing spots for red leaves.
After arriving in Shanghaizi, take a short rest, and then take the battery car in the scenic spot to continue up to Panyang Lake, and return on the same road after playing. In Shanghaizi, you can also choose to hike or ride a horse. The journey to Yanziyan Nest is about 9 kilometers, and the road conditions are good.
Best Time To Travel
Bipenggou has its own characteristics throughout the year, but the recommended viewing time is September-October in autumn. At this time of year, the maple leaves in the ditch are as bright as fire, the lakes and mountains, and the surrounding snow-capped mountains form a charming picture scroll, which is colorful and very artistic.
Dining and Accommodations
There is generally no need for accommodation when visiting Bipenggou. Remember to bring some drinks and high-calorie foods, such as chocolate and beef jerky, when entering the valley.
Bipenggou Hotel Recommendation
Luxury:Namu Lake Hot Spring Hotel(Inside the Bipenggou Valley)
Comfortable:Bipenggou Century Hot Spring Hotel | Beautiful Scenery Hotel
Food Recommendation
Things to prepare
1.Sun glasses
2.Warm clothes ,Hat,Glove,Scarf for low temperature
3.Oxygen bottle(You can buy on site,just a bit expensive)
4.CASH( Just in case the signal is not good in the mountain)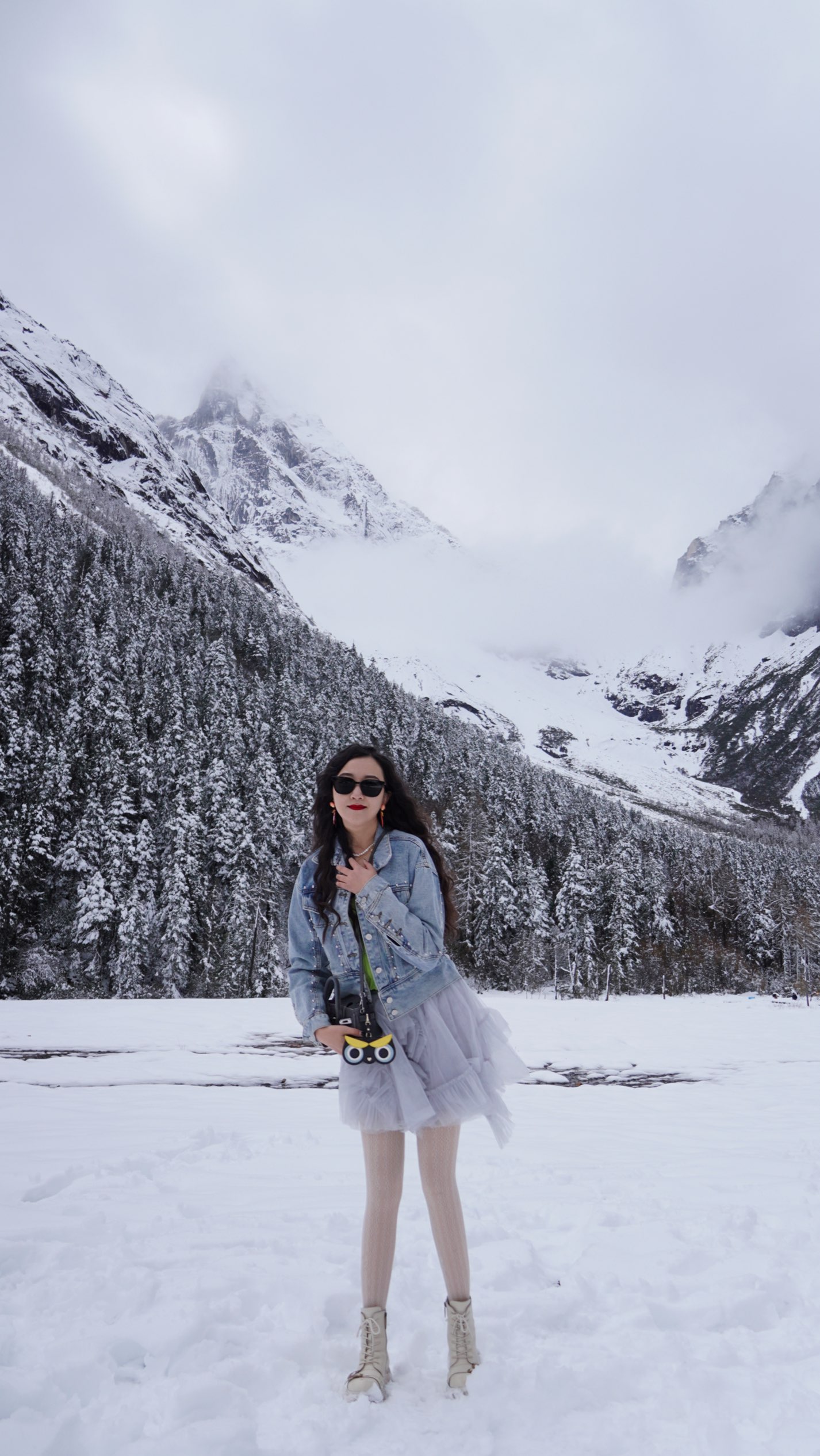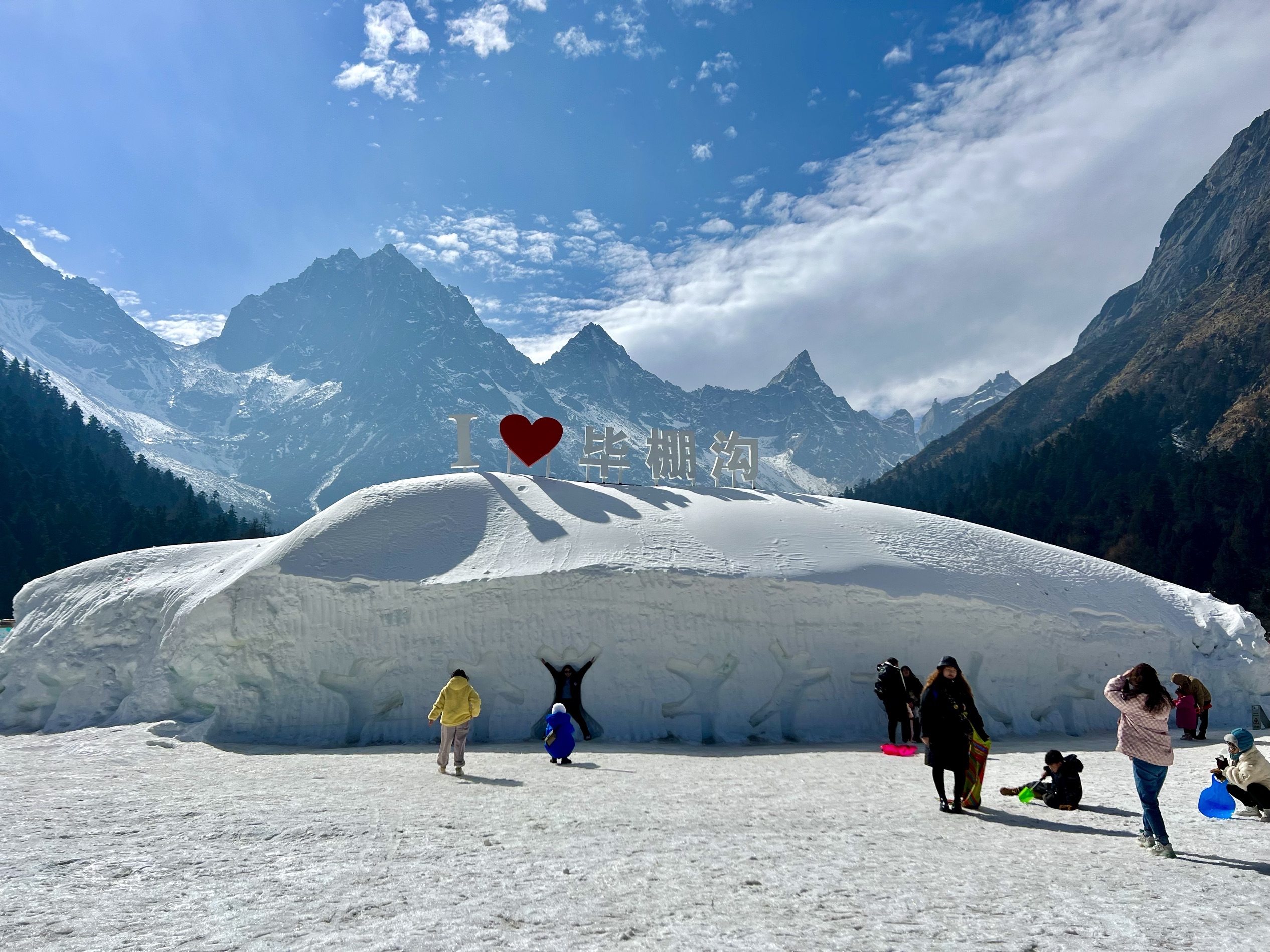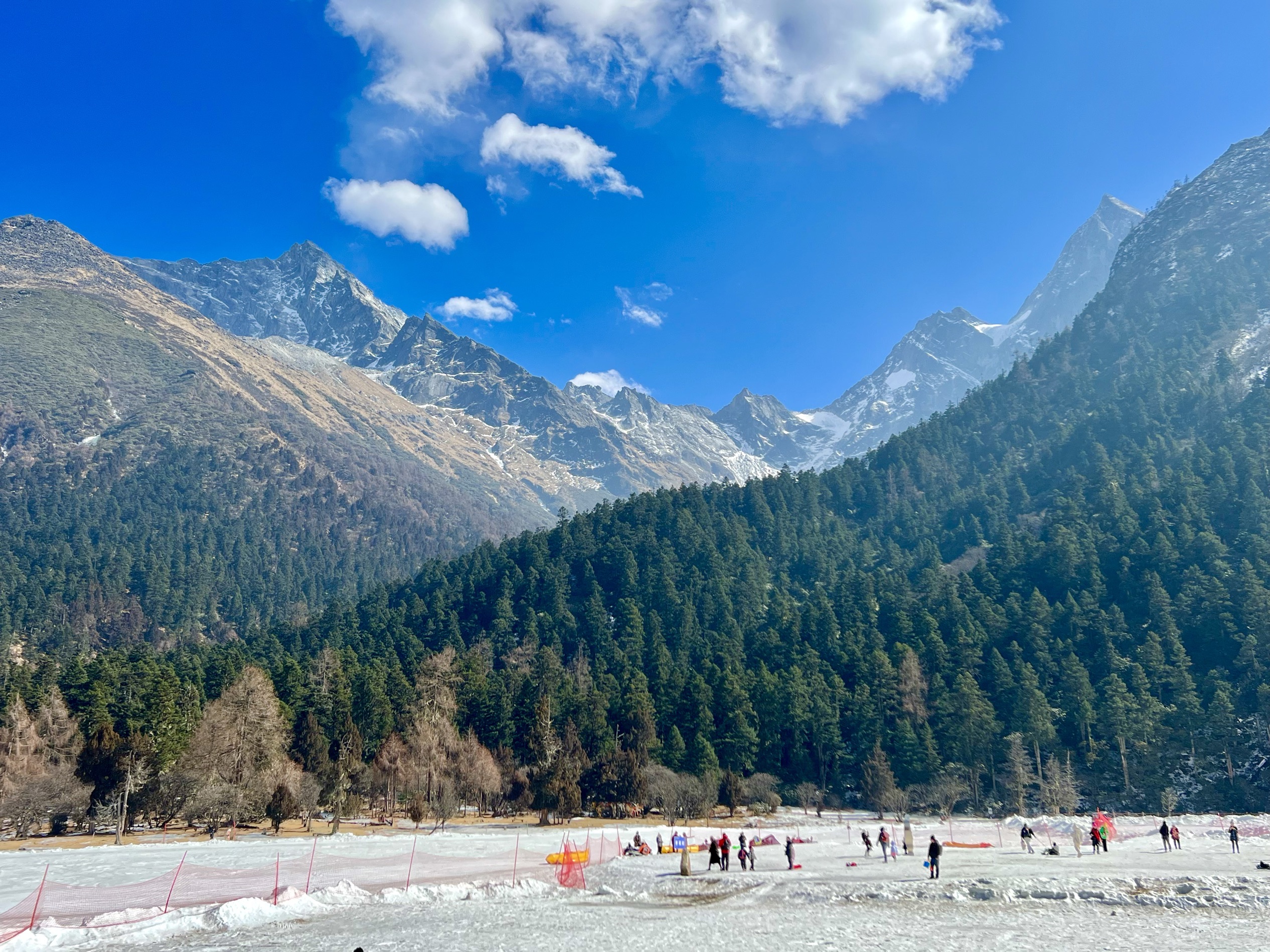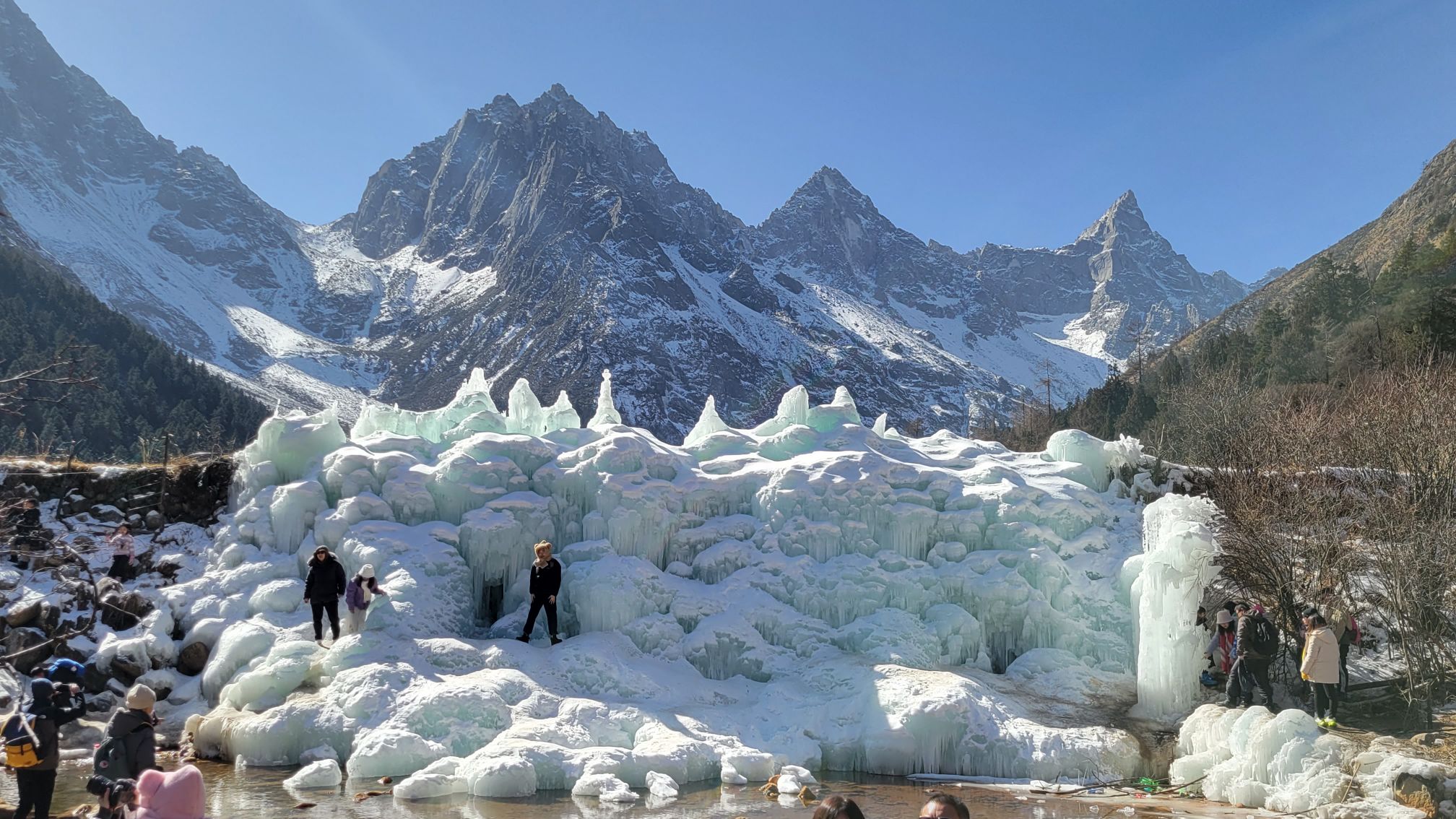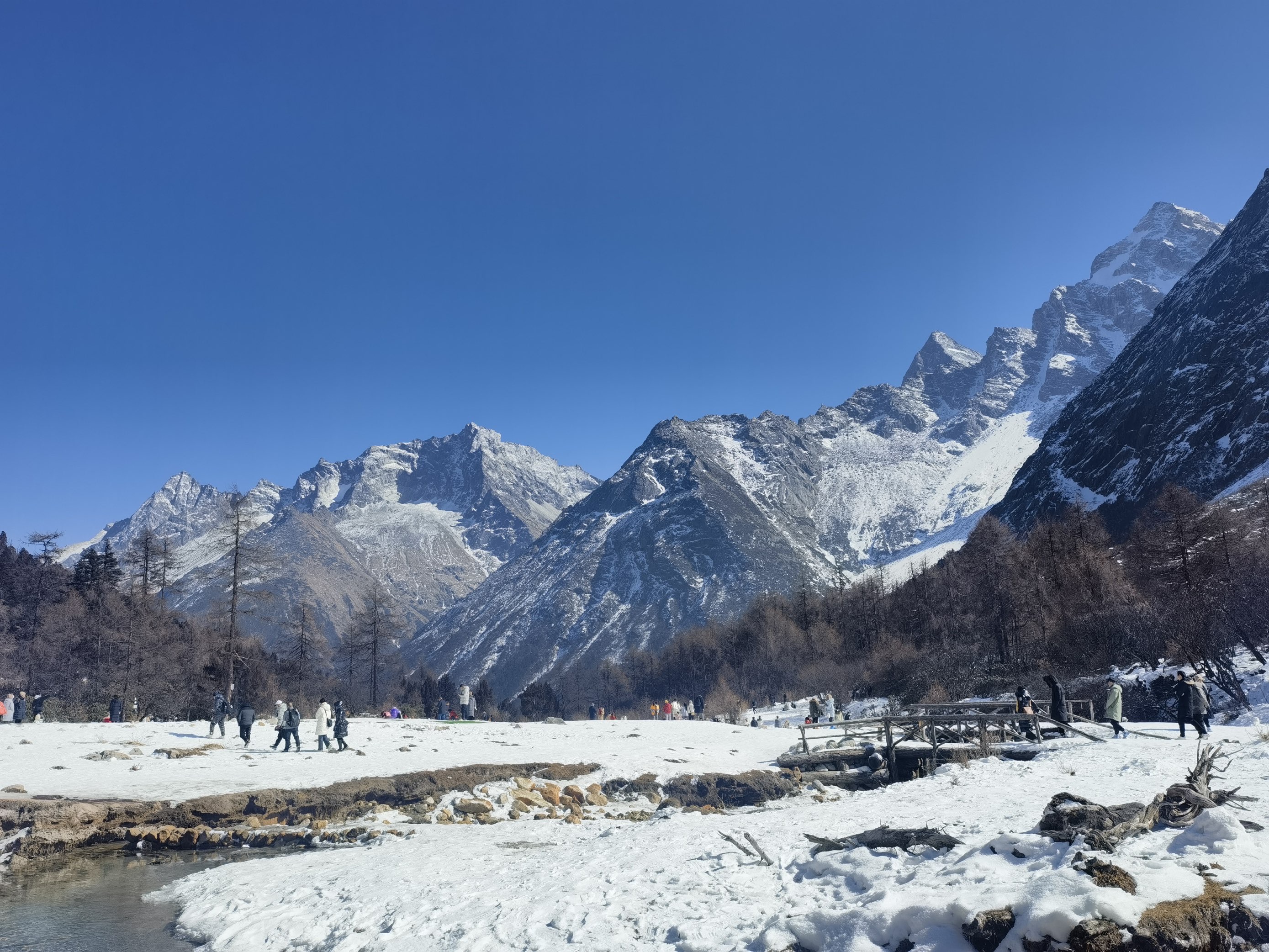 Extended West Sichuan Tour