Xinduqiao,Western Sichuan
Xinduqiao
Chinese name: 新都桥
Administrative Region Category: Town
Location: Kangding City, Ganzi Tibetan Autonomous Prefecture, Sichuan Province
Location: Western Sichuan Plateau
Area: 463 km²
Areas under its jurisdiction: 1 community and 25 administrative villages
Government Resident: No. 342, Xinduqiao Street
Telephone area code: 0836
Postal Code: 626002
Climate conditions: plateau mountain climate
Famous Attractions: "Photographers Corridor" for more than 10 kilometers along National Highway 318
License plate code: Chuan V
Population: 6320 (2019 registered population)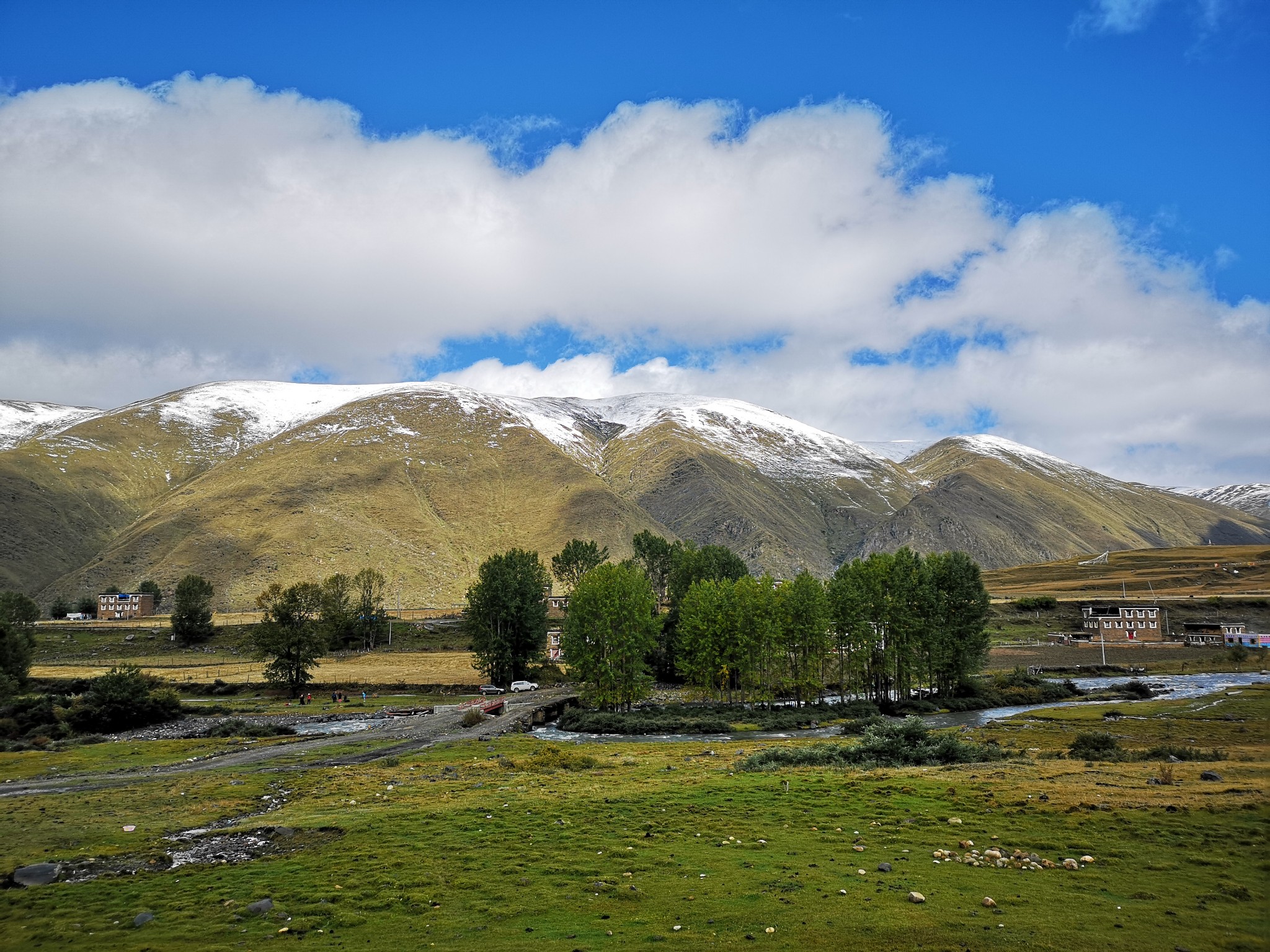 Xinduqiao
Xinduqiao is a small town in the west of Kangding County, 81 kilometers away from the county seat, also known as East Russia.
Xinduqiao is known as a "photographer's paradise". Its beauty is definitely not in Xinduqiao Town itself, but in the 10-kilometer scenic corridor along the 2 kilometers east and west of Xinduqiao. As we all know, Xinduqiao is a photography paradise, not a tourist (ALICE) paradise.
This section of Xinduqiao is about 3460 meters above sea level, with plateau climate, large temperature difference and changeable climate. It is the bifurcation of the north-south line of Sichuan-Tibet, north to Tagong and Danba (take the S215 line to go north to Tagong grassland and Bamei town in Daofu County, take S303 to Longdeng direction to reach Luhuo and connect to G317 national road, also You can take S211 to Danba in Meirengu, go through Jinchuan County and connect to G317 National Road in Baiwan Township), connect to Gongga Mountain in the south (take S215 to Jiulong direction and reach Jiagenba Township), go west to Litang and go south to Daocheng Yading— —Shangri-La is the necessary place for G318 on the southern Sichuan-Tibet line. It is 400 kilometers away from Chengdu and 80 kilometers away from Kangding City. On the way, it is necessary to climb the first 4962-meter high mountain on the Sichuan-Tibet line, Zheduo Mountain (the first pass of Kangba, with a pass of 4298 meters).
In addition, National Geographic recommends that the best viewing point to appreciate the king of Shushan Mountain – Gongga Mountain is at Xinduqiao, where the weather is good to take pictures of Jinshan in sunshine.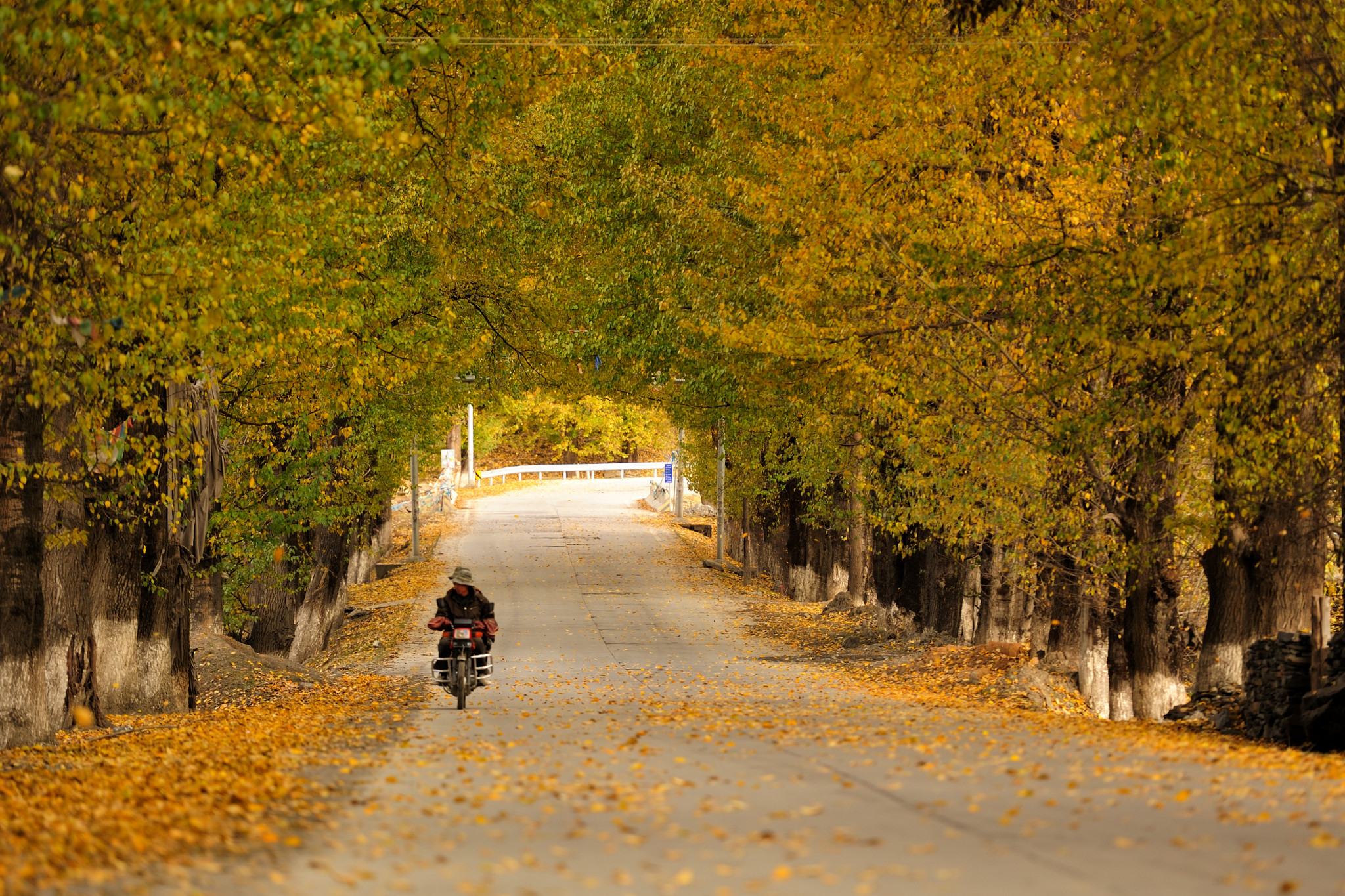 xinduqiao have 437 KM distance from chengdu, and 80 KM from kangding.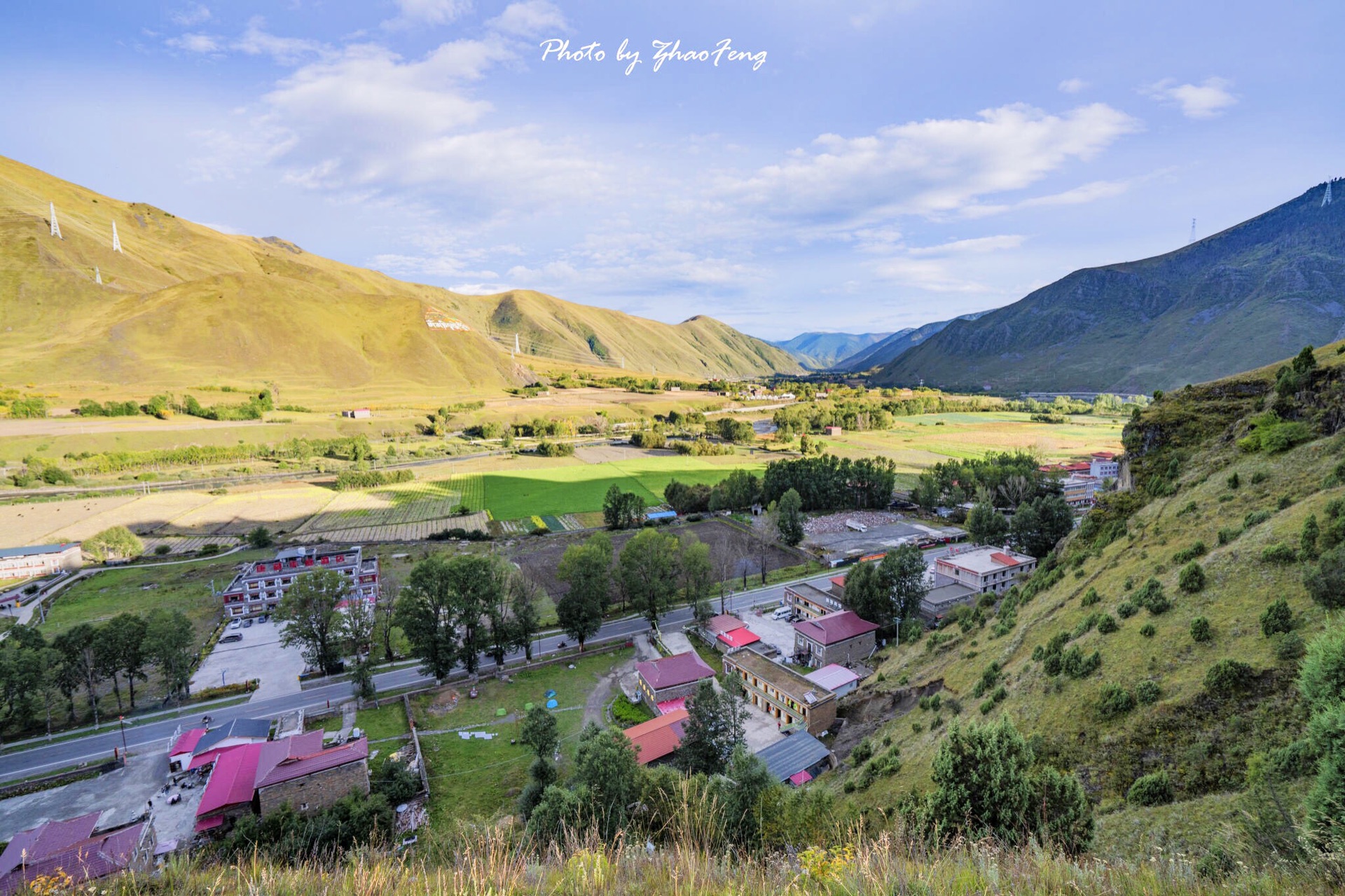 XinDuQiao Tour Video
Xinduqiao Tourist Map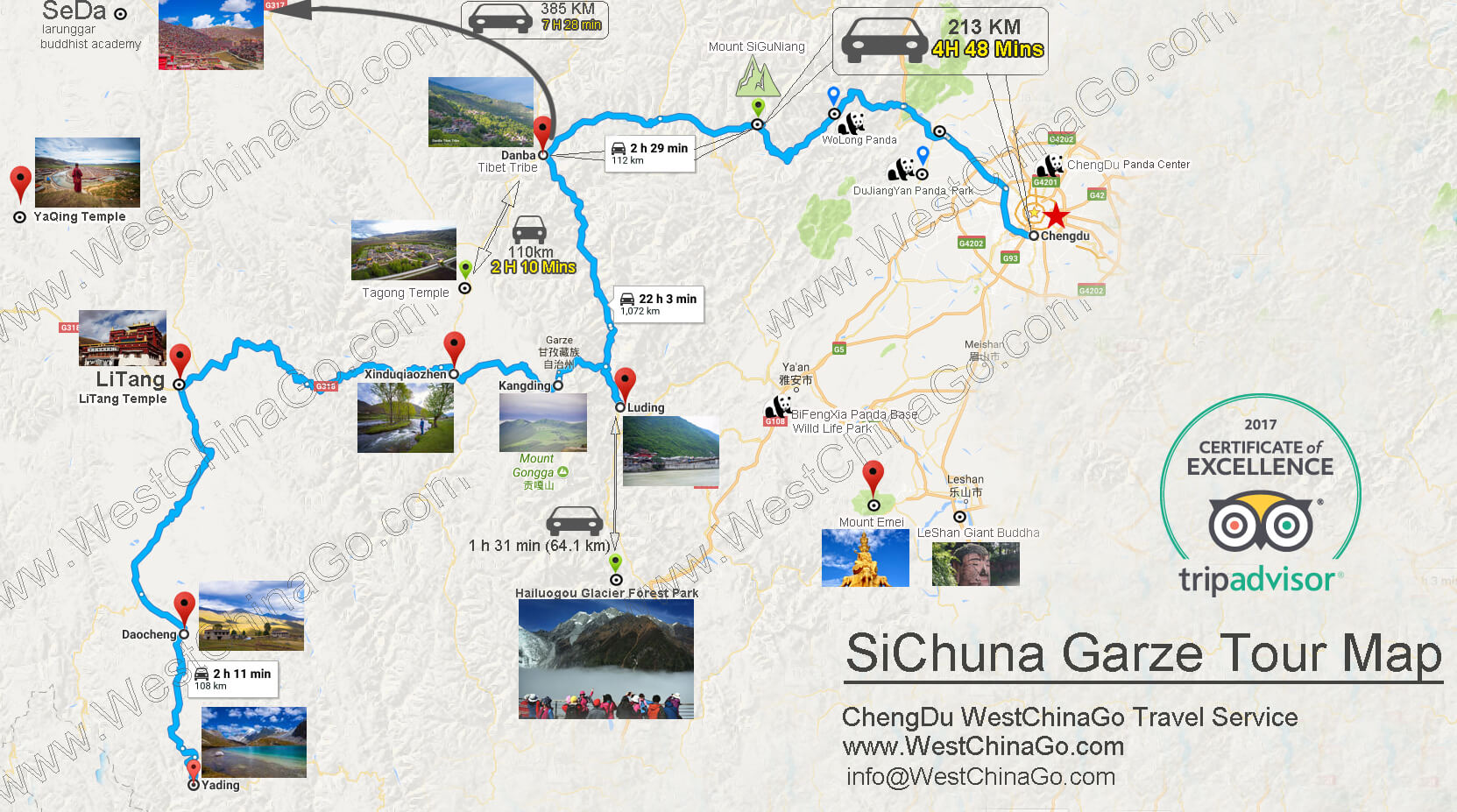 Xinduqiao Travel Guide
Best time to travel
From June to November, the spring, summer and autumn are the best time to travel to Xinduqiao, and the scenery is the most beautiful during this time. June is the spring of the plateau, wild flowers all over the mountains and plains can make you roam in the sea of flowers; in October, autumn comes, Xinduqiao ushered in its most glorious season, the sun shines on the earth sideways, and the mountains are golden and warm. In the morning light, you can enjoy the picturesque bridges, flowing water, people, and Tibetan-style houses, and feel the rich Tibetan style of the plateau. Of course, in spring from March to April, you can see flowers all over the mountains and plains; if it snows, you can enjoy the snow-capped grand scene.
Winter is too cold and the scenery is relatively simple, so it is not recommended to go there at this time.
Dressing Guide
Xinduqiao is the only way to enter the Kham Plateau. After passing through Zheduo Mountain and Gaoersi Mountain, the altitude gradually increases. The plateau weather changes from time to time, such as sudden rain is normal.
After entering the summer vacation, it is cold when it rains. It is recommended to wear a waterproof jacket or jacket with a T-shirt inside. It is still around 20 degrees during the day, and the temperature will be lower at night; you need to bring sunglasses, hats, Body oil, high-strength sunscreen, rain gear. When traveling in October, the temperature difference between morning and evening is large, and the temperature is relatively cold compared to the south. It is best to bring a light down jacket and a thin jacket; wear a shirt at noon, preferably more in the morning and evening, and keep your head warm.
In Xinduqiao, many people need to walk. It is best to wear hiking shoes or hiking shoes with better thermal protection and fire resistance.
Extended West Sichuan Tour