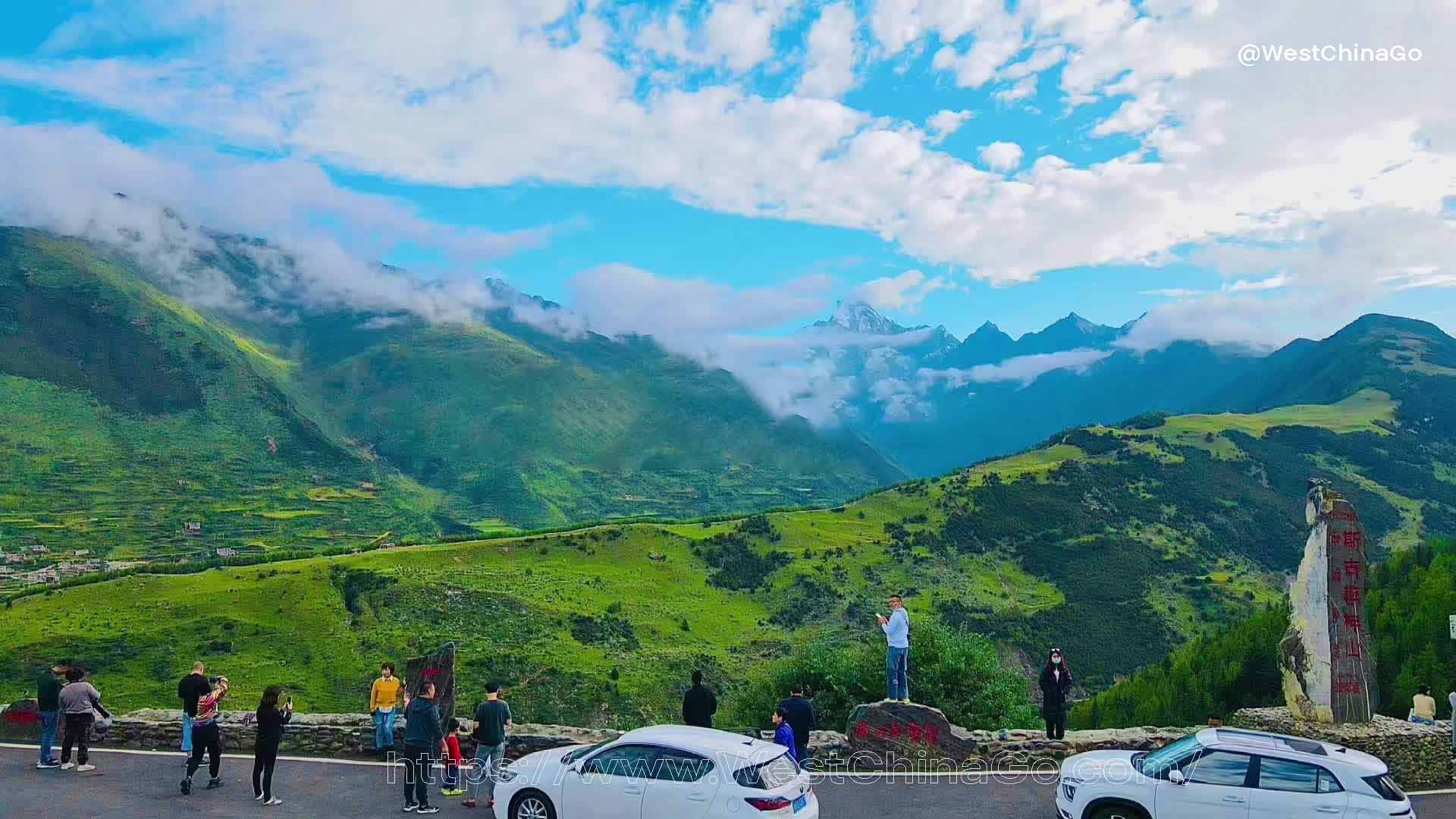 Sichuan Four Girls Mountain
Mount Siguniang (Four Girls Mountain)
Chinese Name:四姑娘山
English Name: Four Girls Mountain
Address: Rilong Town, Xiaojin County, Aba Tibetan and Qiang Autonomous Prefecture, Sichuan Province (Siguniangshan Town)(四川省阿坝藏族羌族自治州小金县日隆镇(四姑娘山镇))
Website: https://www.sgns.cn/
Phone: +86-0837-2791063
Attraction level: AAAA level
Area: 591 square kilometers
Opening hours: 08:00-15:00
Climate conditions: Subtropical monsoon climate
Tickets: From 60-80 CNY/Person Peak season (April 1st-November 30th): Changpinggou 70 yuan, Shuangqiaogou 80 yuan, Haizigou 60 yuan Low season (December 1st-March of the following year) 31): Changpinggou 50 yuan, Shuangqiaogou 50 yuan, Haizigou 40 yuan
Sightseeing Bus: 70 CNY/Person (Changpinggou 20 yuan, Shuangqiaogou 70 yuan)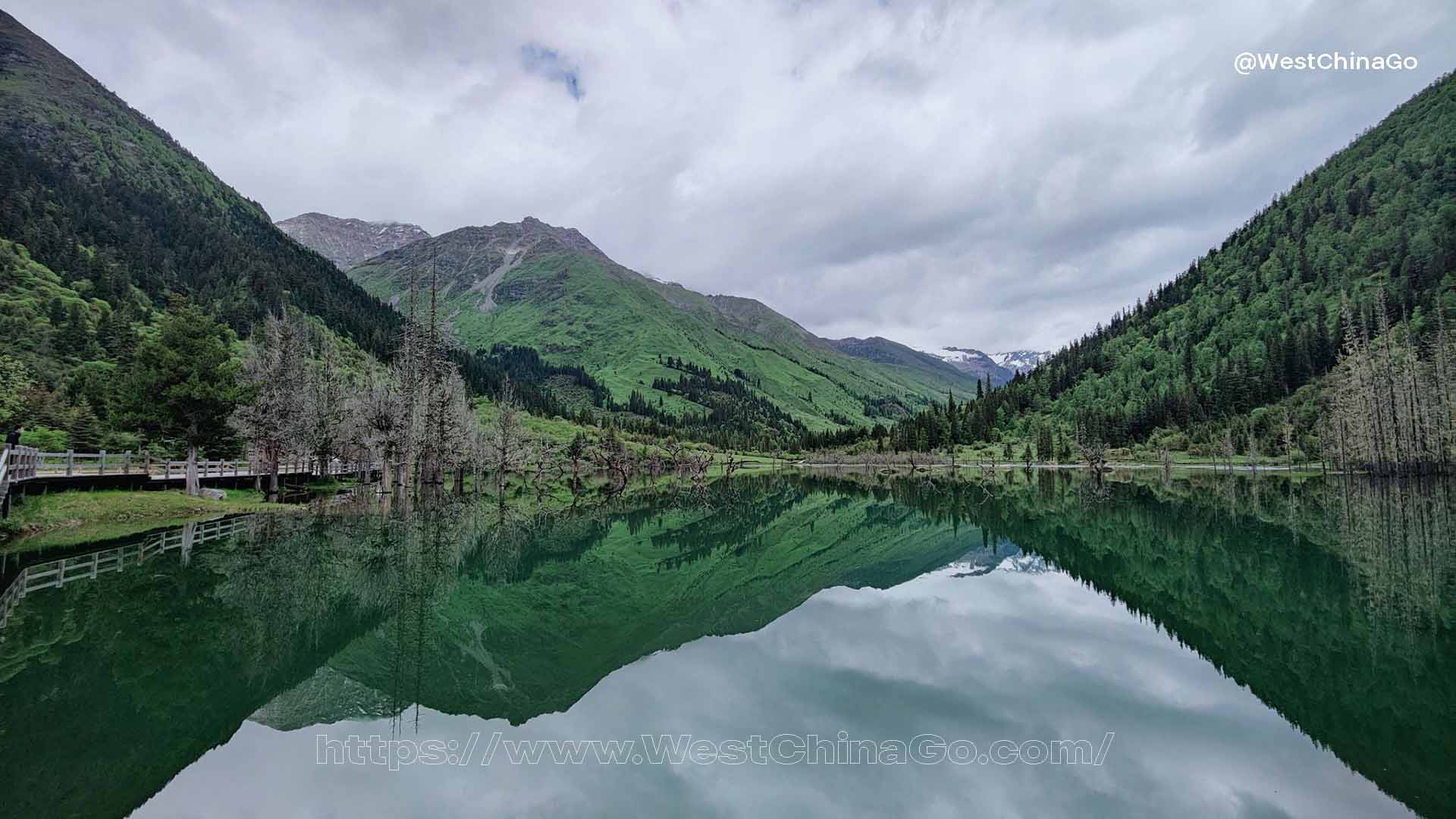 Mount Siguniang (Four Girls Mountain)
Siguniang Mountain Scenic Spot is located in Siguniang Mountain Town, Xiaojin County, Aba Tibetan and Qiang Autonomous Prefecture, Sichuan Province. It belongs to the Qionglai Mountains of the Qinghai-Tibet Plateau and is 220 kilometers away from Chengdu. Siguniang Mountain is adjacent to Wolong National Nature Reserve
The core attractions of Siguniang Mountain Scenic Spot are Shuangqiao Valley, Changping Valley, Haizi Valley, Yaoguniang Mountain (Yaomei Peak), Sanguniang Mountain, Erguniang Mountain, and Daguniang Mountain. Siguniang Mountain is steep and has modern glaciers. There are 52 snow peaks above 5,000 meters above sea level, which are covered with snow all year round and have modern mountain glaciers. The main peak, Siguniang Mountain, is 6,250 meters above sea level. It is the highest peak in the Qionglai Mountains, the second highest in Sichuan, and the third highest in the Hengduan Mountains.
Siguniang Mountain Scenic Area is a world natural heritage, a national scenic spot, a national geological park, a national nature reserve, a world heritage site of the giant panda habitat in Sichuan, and one of the top ten famous mountaineering mountains in China.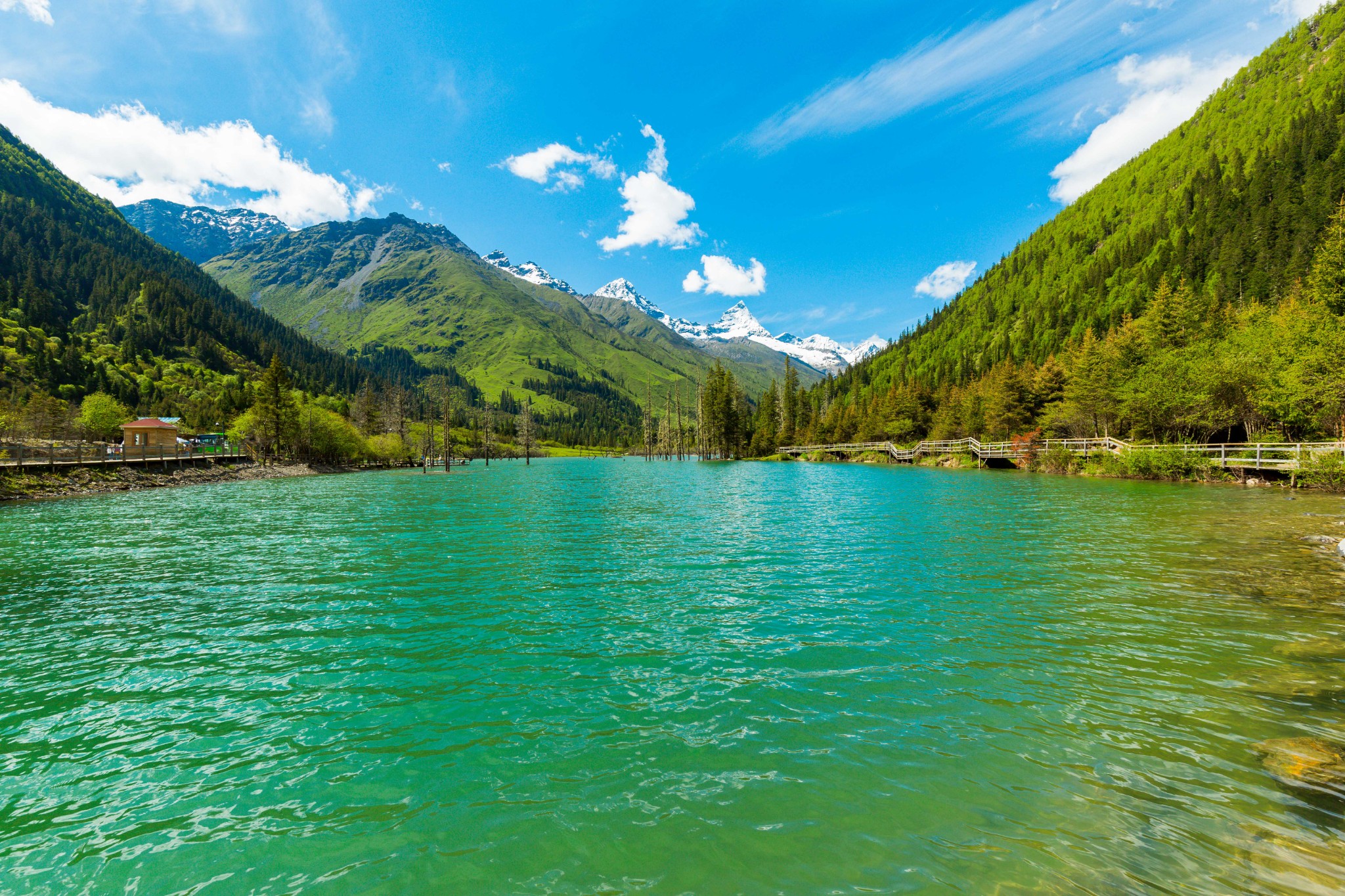 Mount Siguniang (Four Girls Mountain) Photo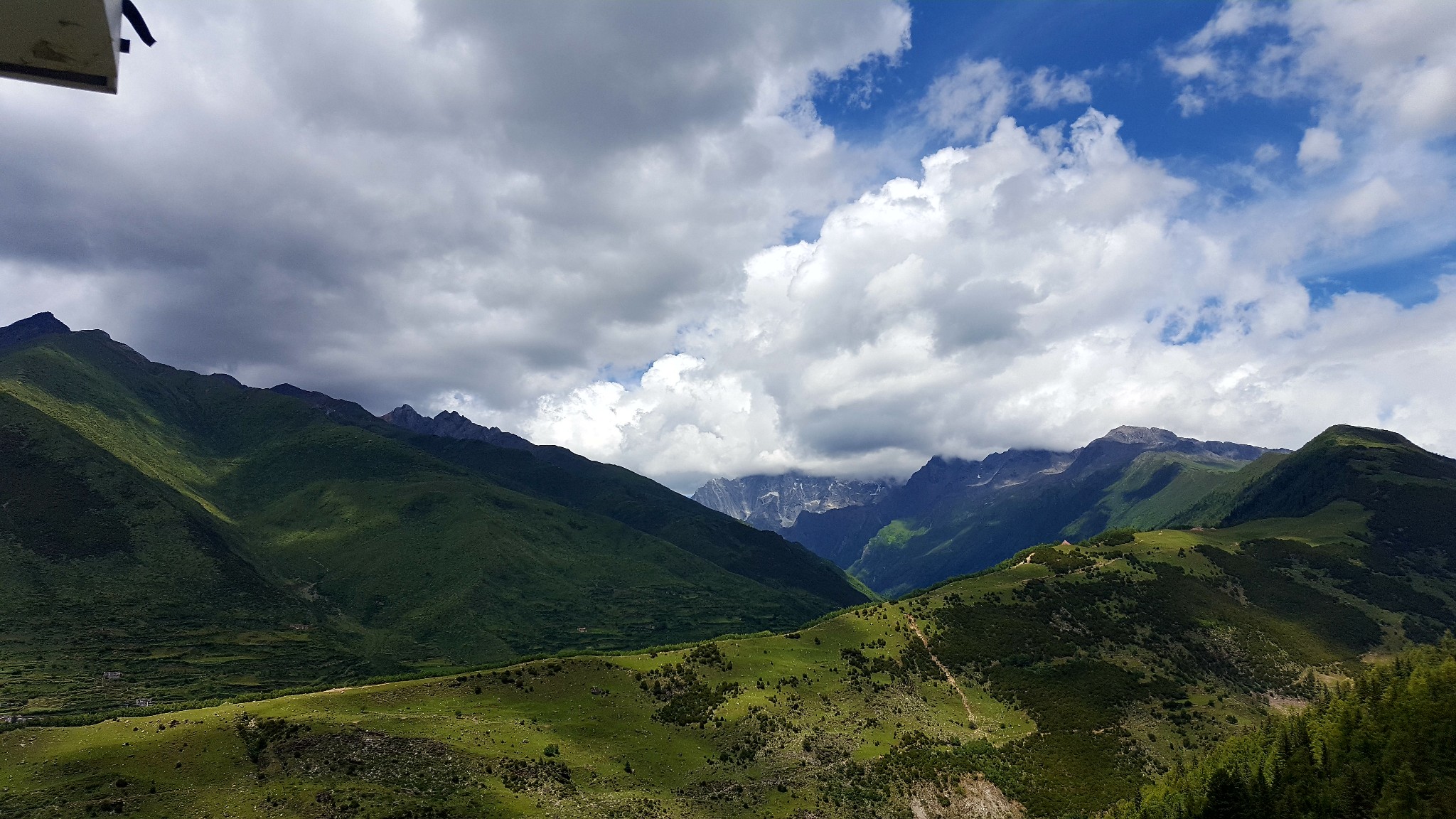 Mount Siguniang (Four Girls Mountain) Video
Mount Siguniang (Four Girls Mountain) Tourist Map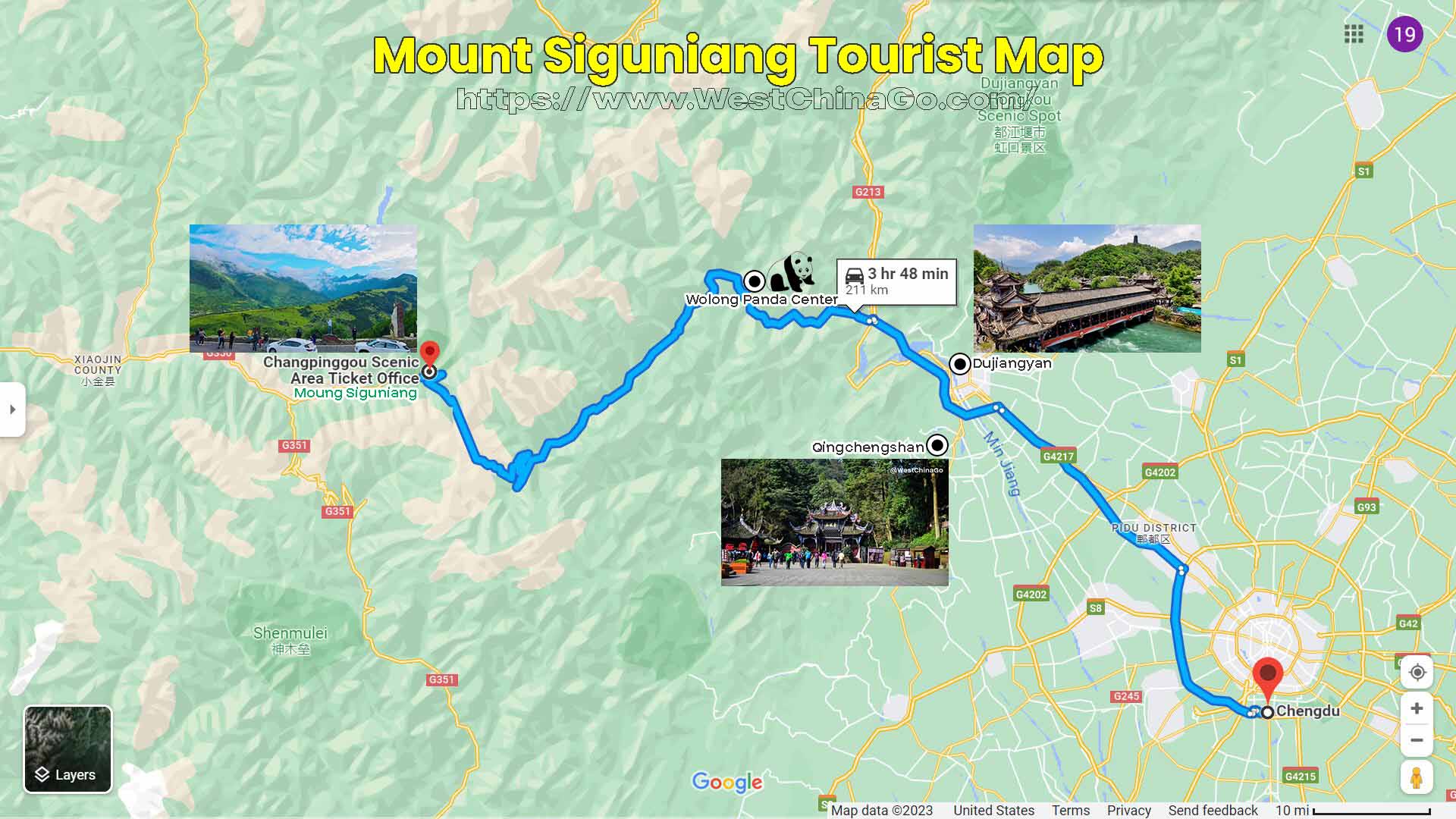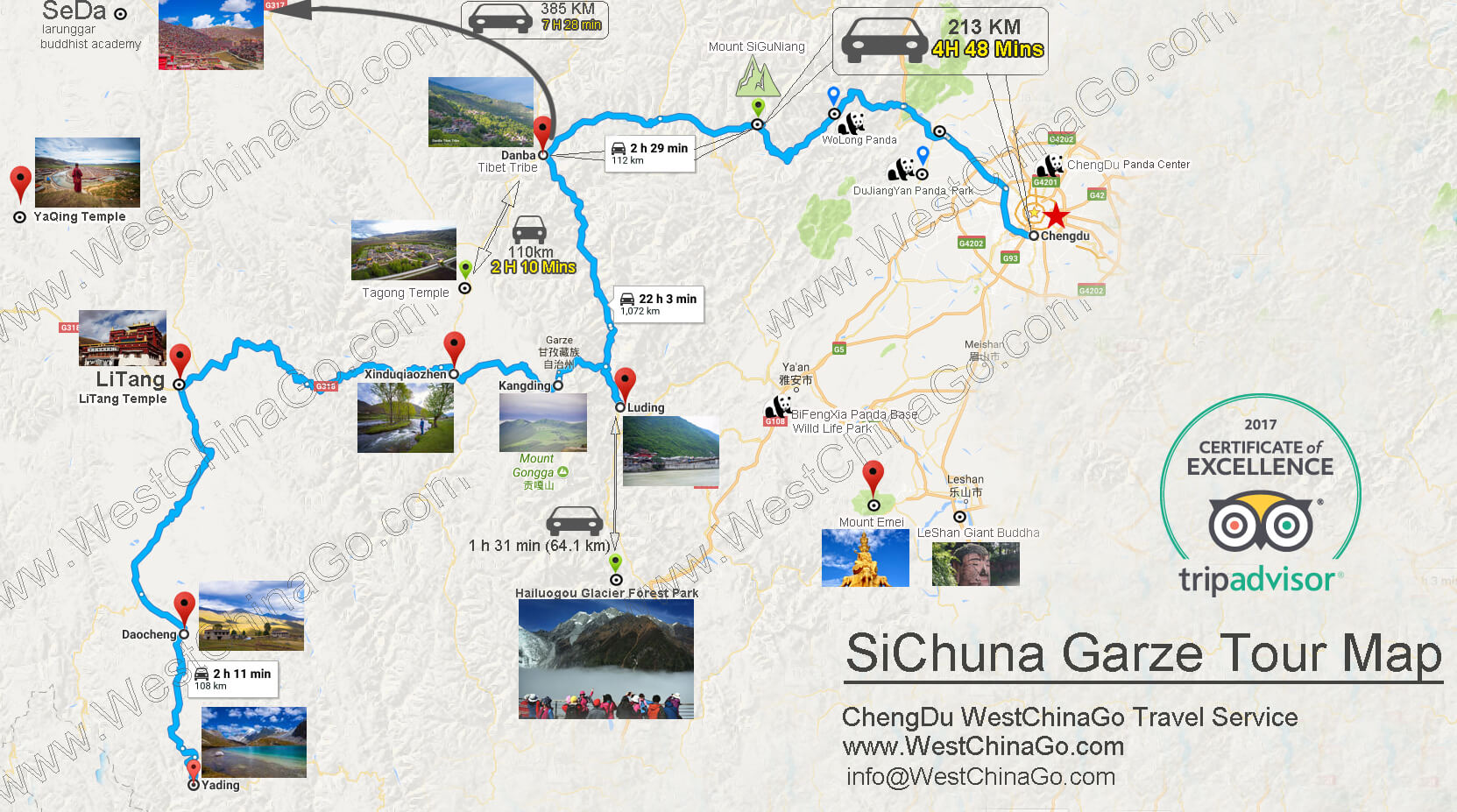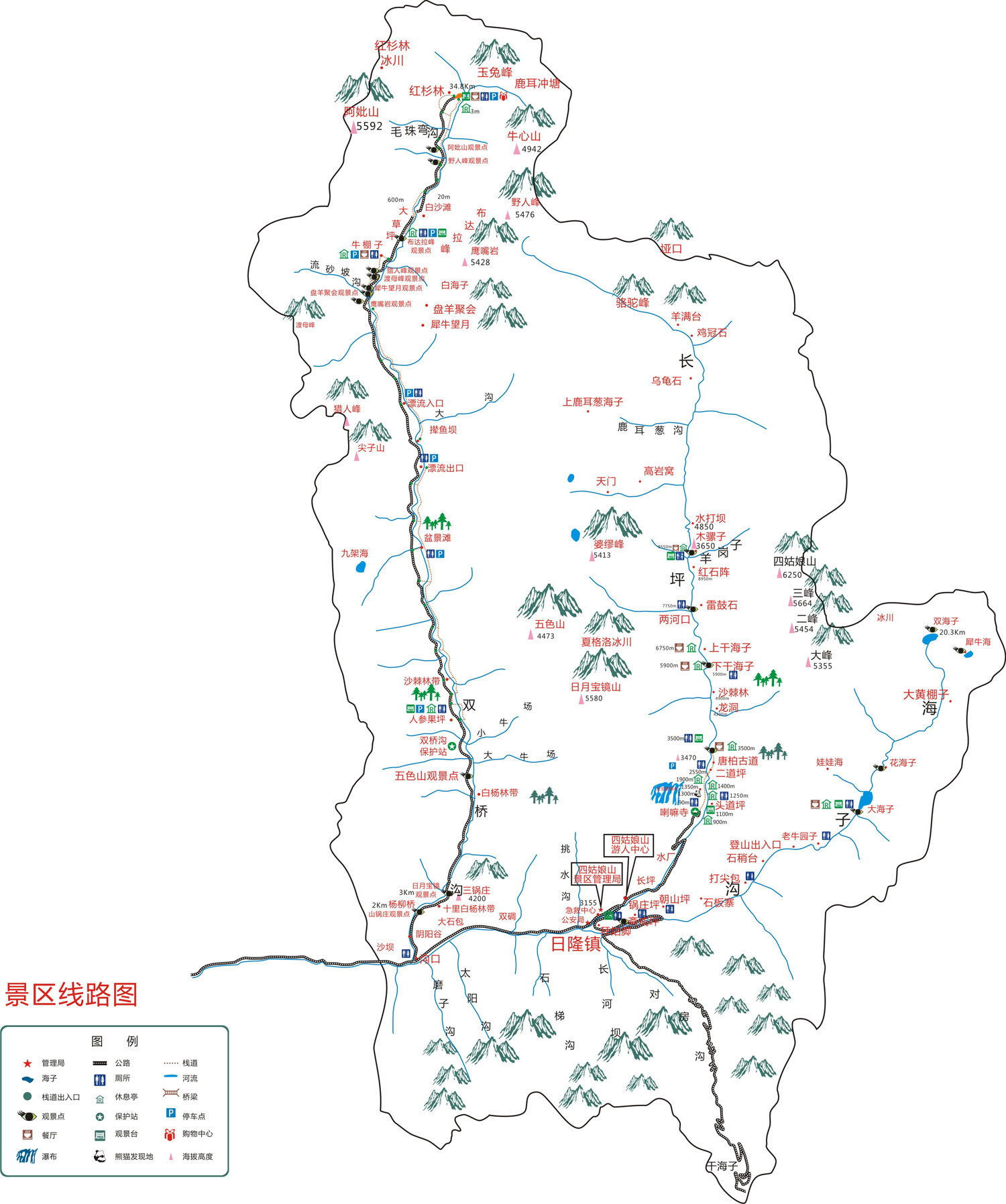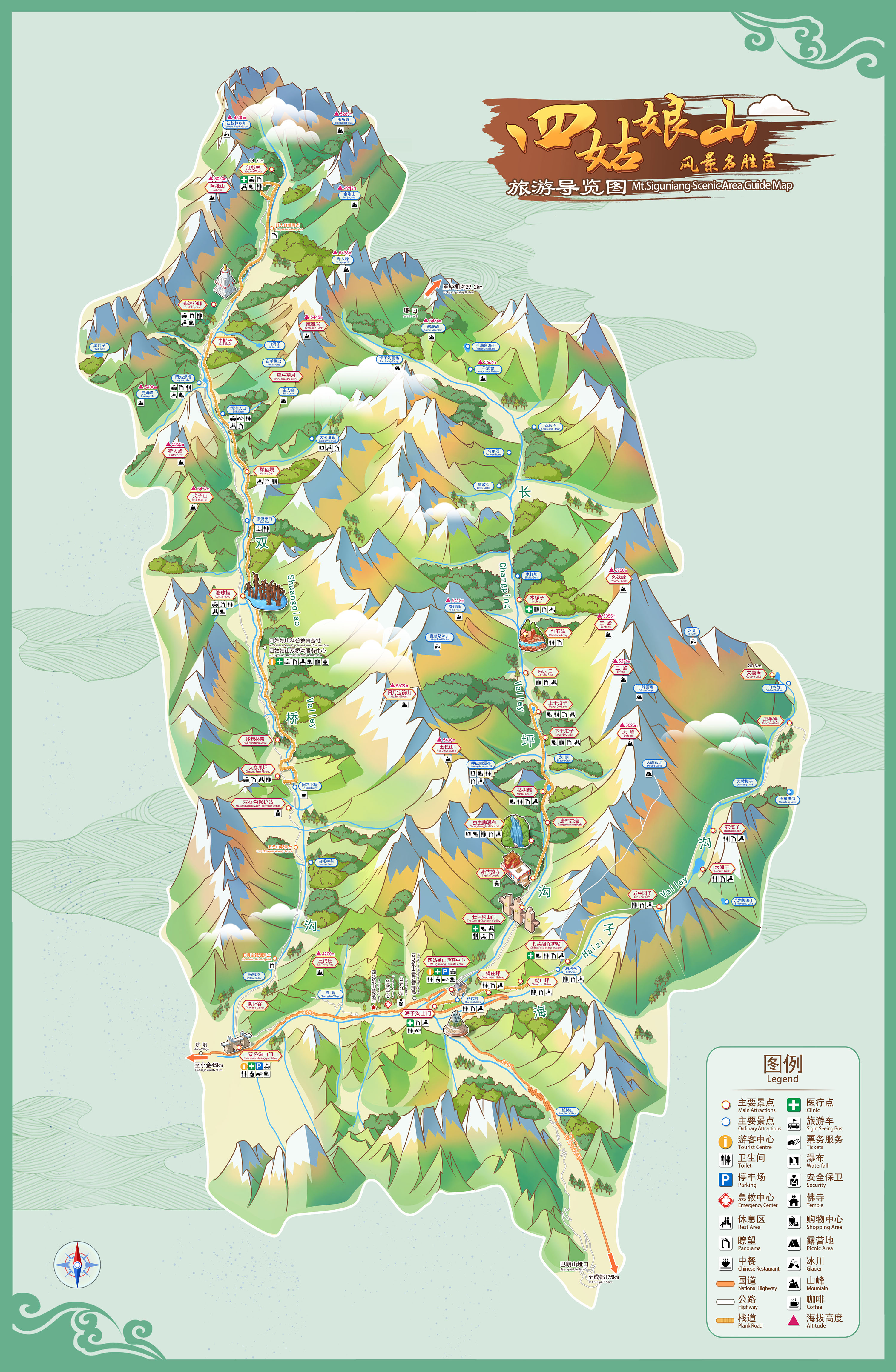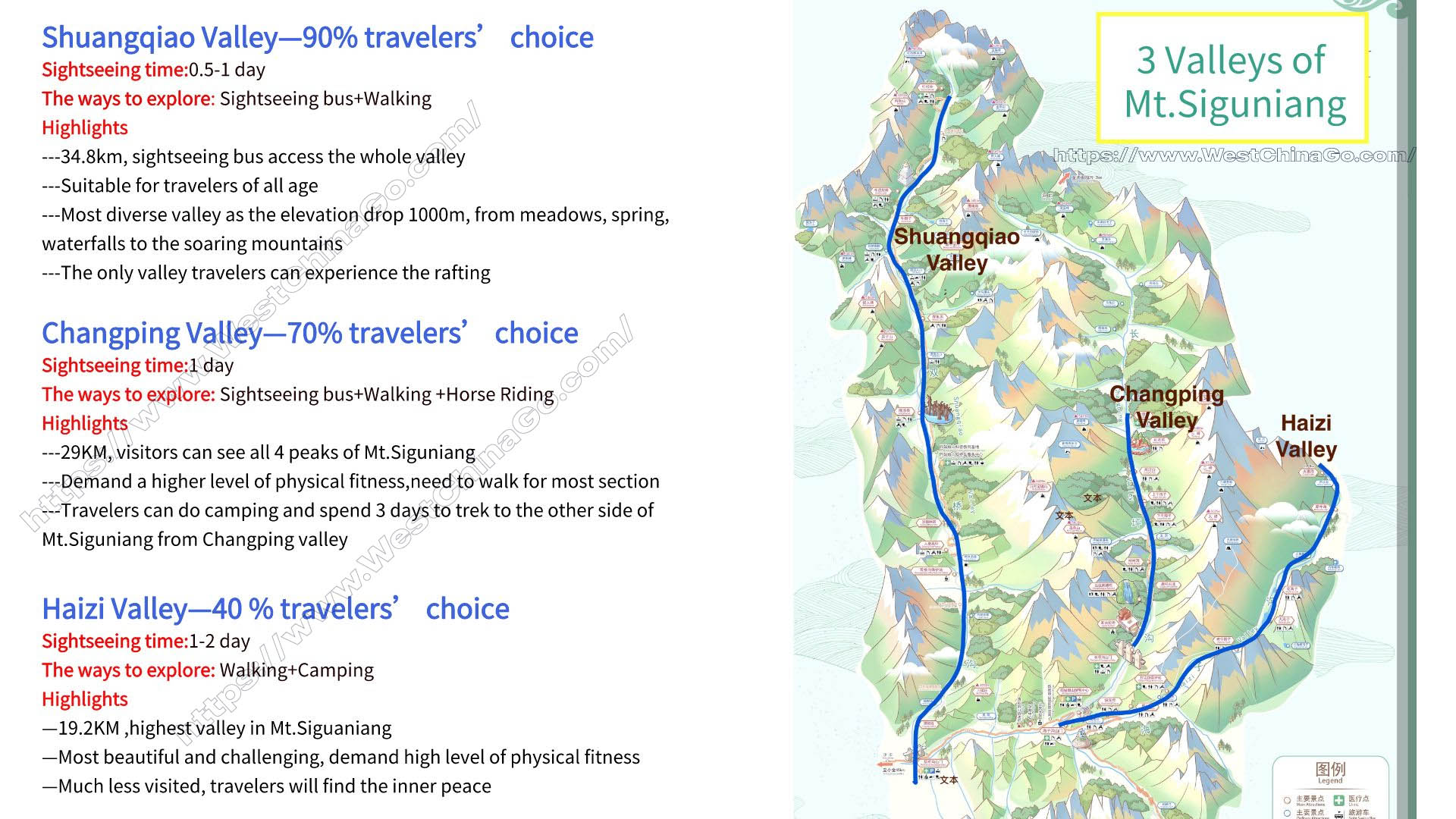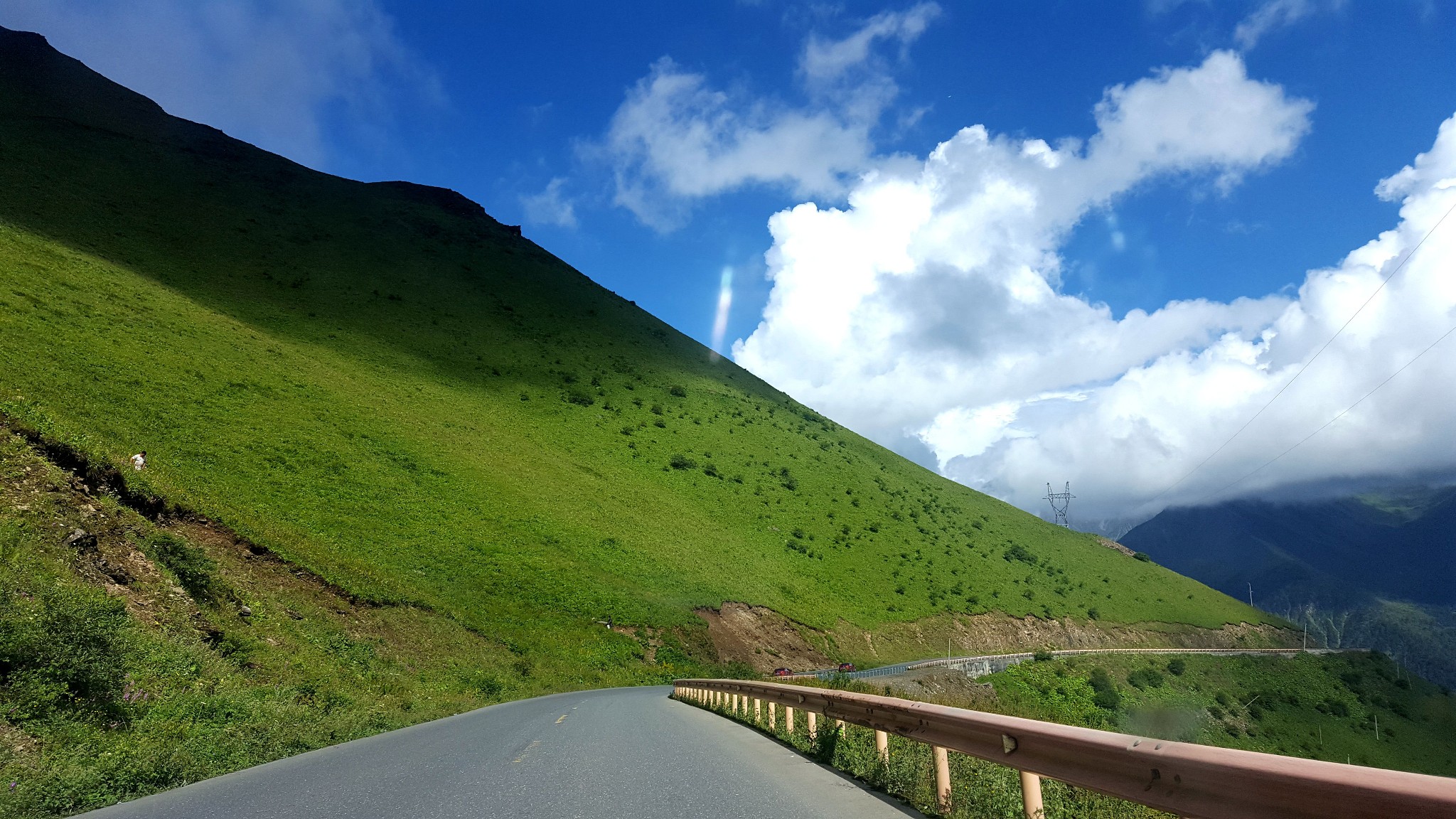 Chengdu Four Girls Mountain Transfer: Car Rental with Driver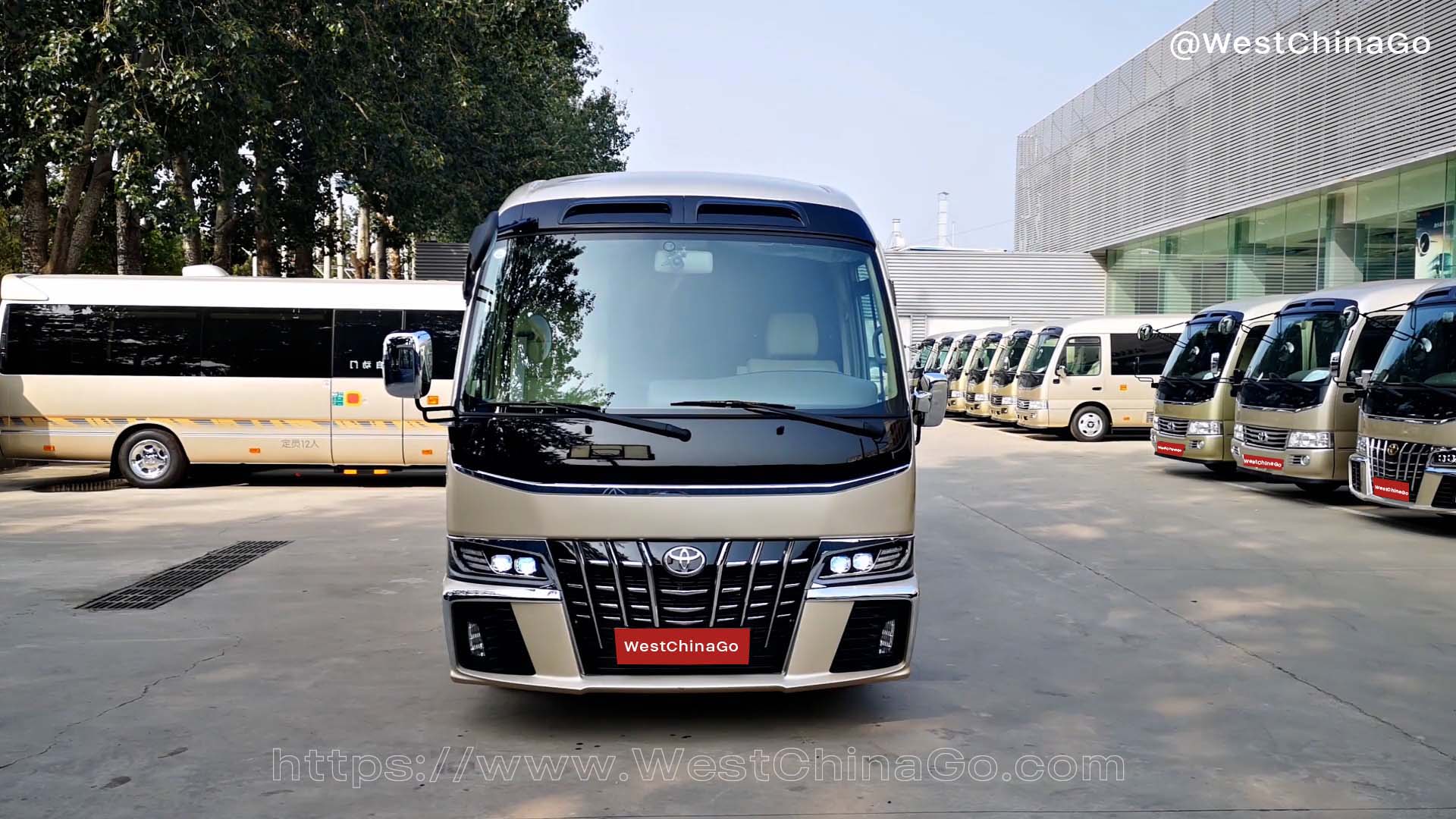 Chengdu ⇄ Four Girls Mountain(Mount Siguniang )
Dagu Glacier ⇄ Four Girls Mountain
Jiuzhaigou ⇄ Four Girls Mountain
Bipenggou ⇄ Four Girls Mountain
……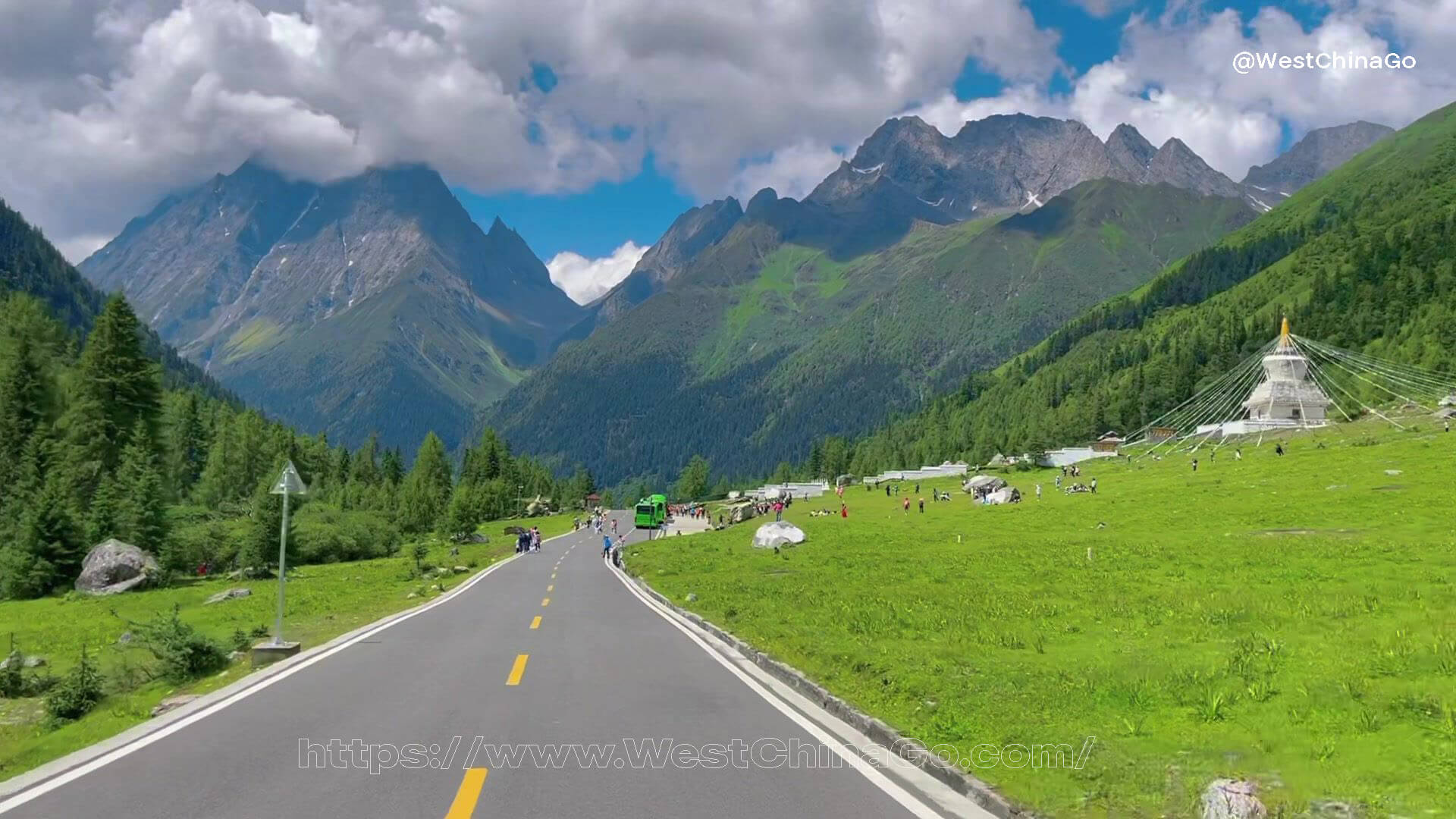 Things To Do
River Rafting in Mount Siguniang
Rafting location: Shuangqiaogou Scenic Spot Nianyu dam | Nianyuba (双桥沟景区撵鱼坝)
Rafting length: 4.5 kilometers in total
Rafting time: about 30 minutes
Price: 90 CNY
Drop height: Most of the rivers are gentle, while a small part of the water flow is fast
graceful rafting
The rafting river is relatively gentle and not as exciting as other rafting. The feeling of slowly floating on the water makes you suddenly feel that the world around you seems to slow down, and the surroundings are quiet,This is the water flow after the snow mountain melts, and the temperature is very cool. Sitting on the rafting boat and enjoying the beautiful scenery of Shuangqiaogou quietly, you can save the hardship of hiking. While rafting, you can also see snow-capped mountains, as well as the unique blue sky and white clouds on the plateau, alpine meadows on both sides of the river, seabuckthorn forests, etc., which will make you forget your troubles instantly and feel the long-lost return to basics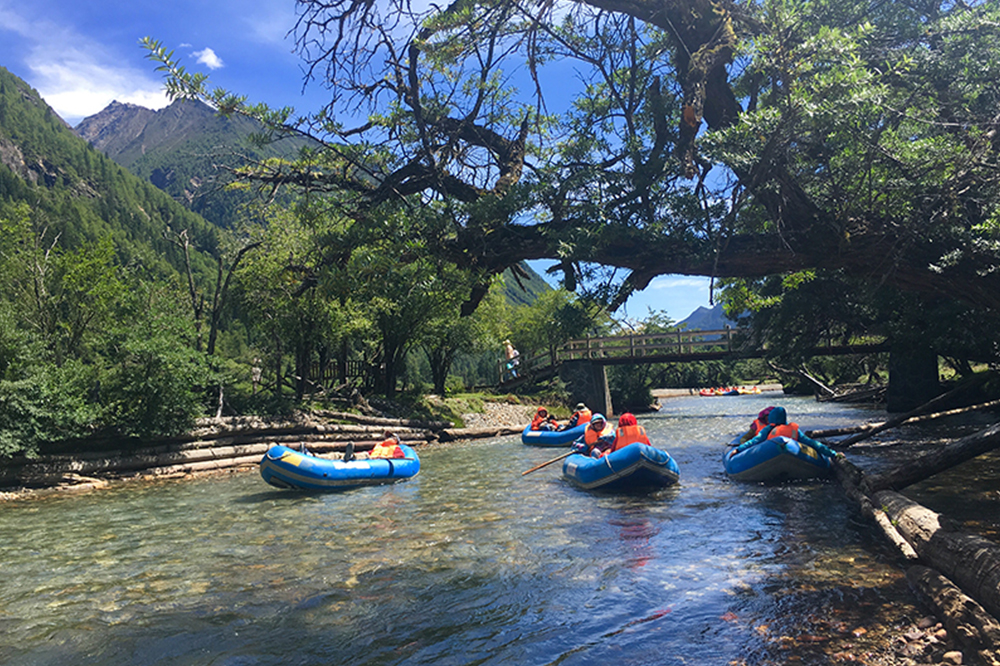 The boat floats on the water and the people walk in the painting
Most of the old trees on both sides bend down to the river, supporting a green passage, and the soothing wind blows on your face. At this time, you just want to lie quietly, bathed in the embrace of nature, and think about nothing. Do nothing, just keep floating like this.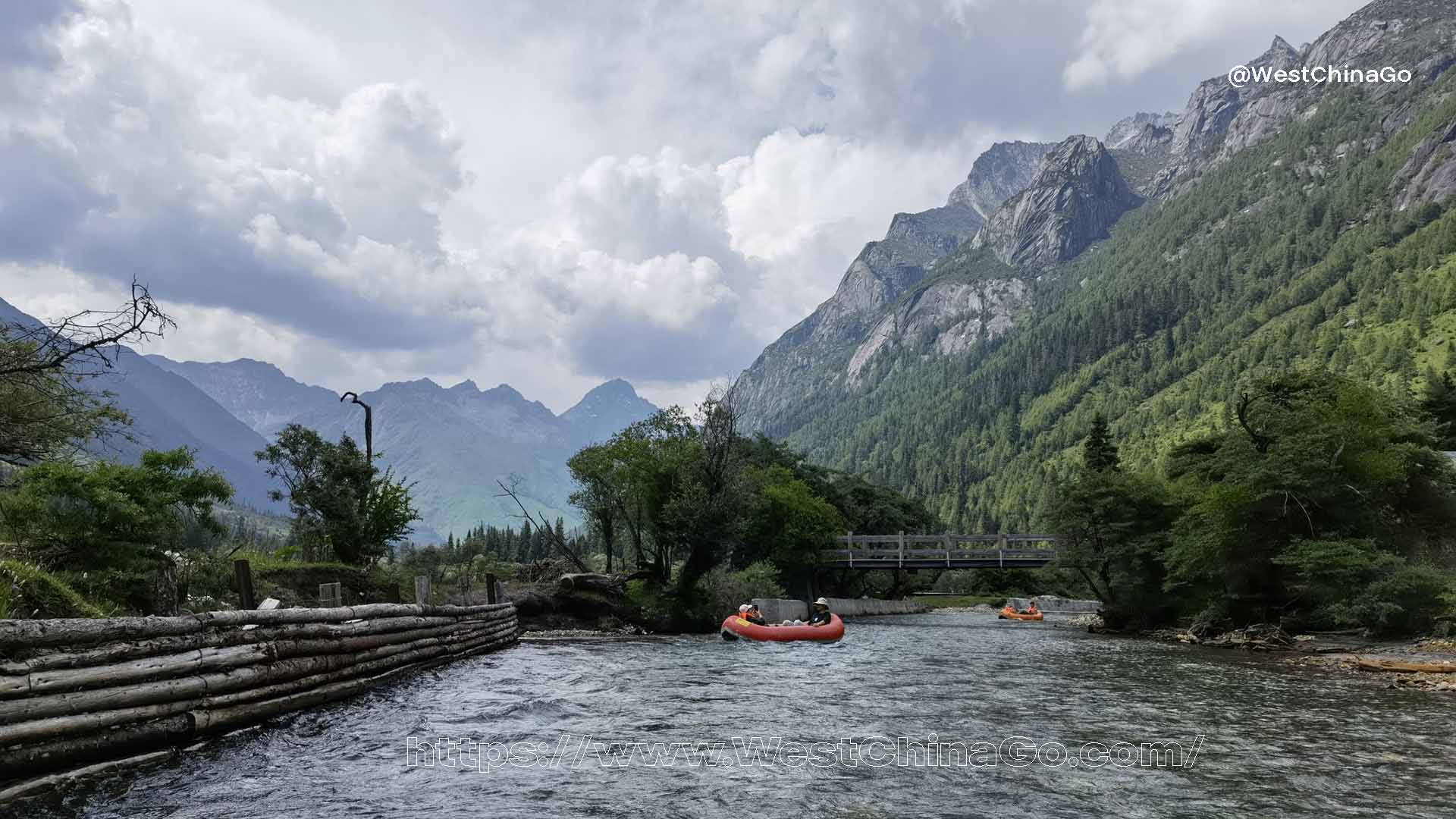 Horse Riding in Mount Siguniang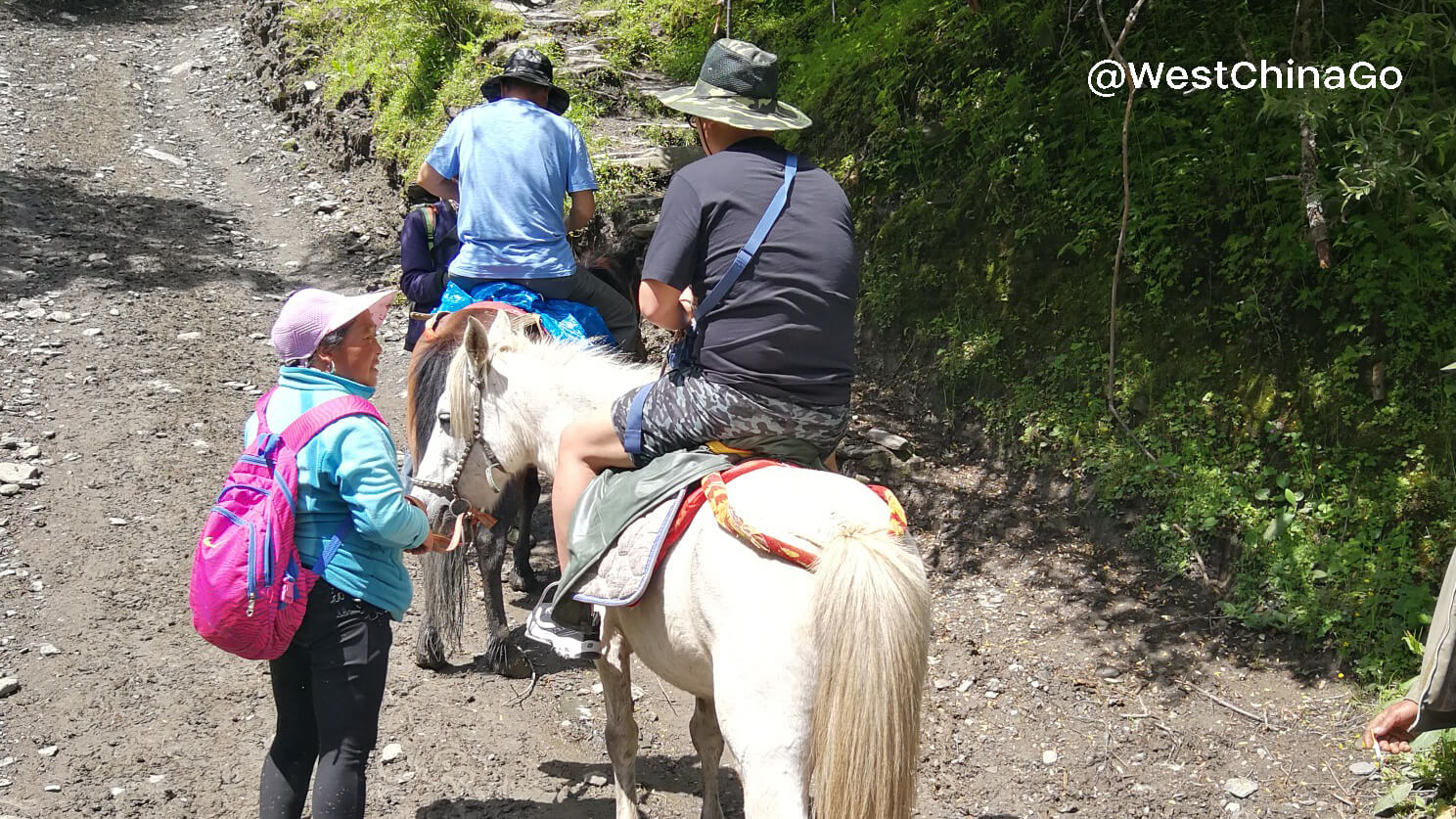 Four Girls Mountain Travel Guide
Siguniang Mountain Scenic Area is composed of four snow peaks and three valleys, Shuangqiao Valley, Changping Valley and Haizi Valley, and tickets are sold separately for each valley. If you want to experience the whole thing, you need at least 3 days (one day for each ditch). Of course, if time is limited, it is recommended to choose Changpinggou and Haizigou, because Siguniang Mountain cannot be seen in Shuangqiaogou. Pure outdoor enthusiasts will choose to hike through and camp in the ditch, which is also a good choice, but they must strictly abide by the regulations on outdoor activities in the scenic spot.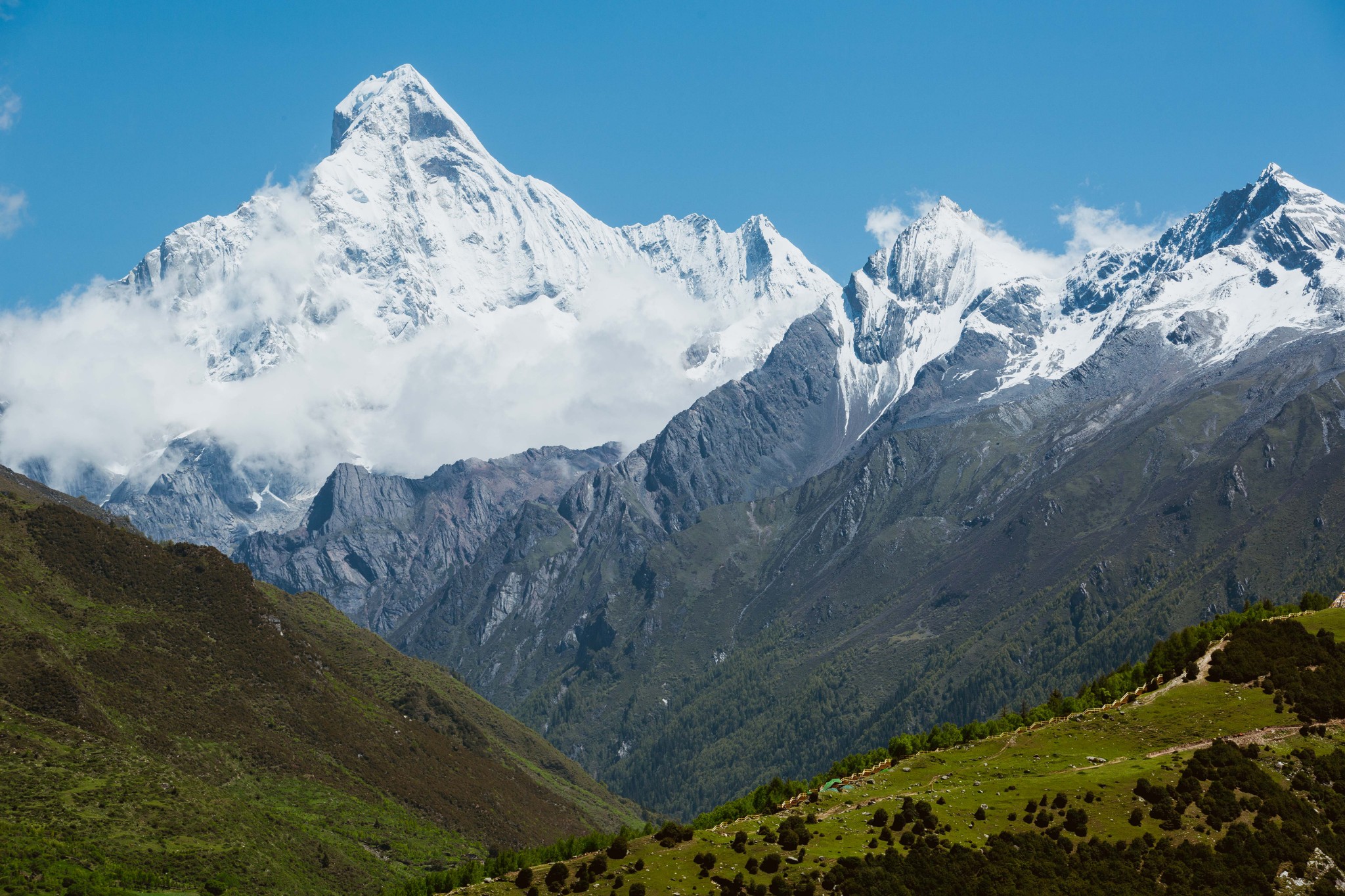 Extended West Sichuan Tour